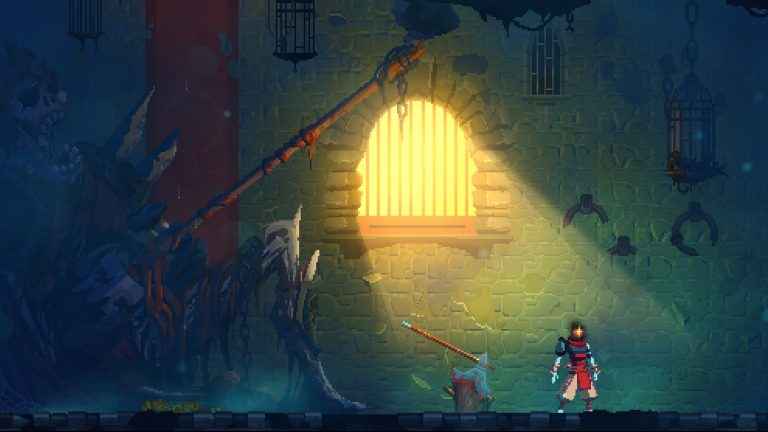 Developer Motion Twin has rolled out Dead Cells update 1.21, which adds support for the Fatal Falls DLC on PS4, PC, Nintendo Switch and Xbox One.
The Fatal Falls DLC is now available to download and includes a wealth of extra content for the critically acclaimed title. First up, there's three new stages to tackle, including Fractured Shrines, Undying Shores and The Mausoleum.
Players will also battle against eight new enemies, such as the Myopic Crow, Stone Warden, Cold Blooded Guardian, Apostate, Failed Homunculus, Clumsy Swordsman, Dastardly Archer, and Compulsive Gravedigger. There's also one new boss to fight in the shape of The Scarecrow.
Bringing up the rear is seven new weapons with Lightning Rods, Ferryman's Lantern, Scarecrow's Sickles, Iron Staff, Snake Fangs, Serenade, and Cocoon, plus a range of new outfits, including the Scarecrow Outfit 1, Scarecrow Outfit 2, Scarecrow Outfit 3, Scarecrow Outfit 4, Scarecrow Outfit 5, Almost-Yourself Outfit, Apostate Outfit, Rocky Outfit, Lizard Outfit, and Cultist Outfit.
Related Content – Sony PS5 Complete Guide – A Total Resource On PlayStation 5
Dead Cells was released for PS4 in August 2018 and you can read our review of the game here.