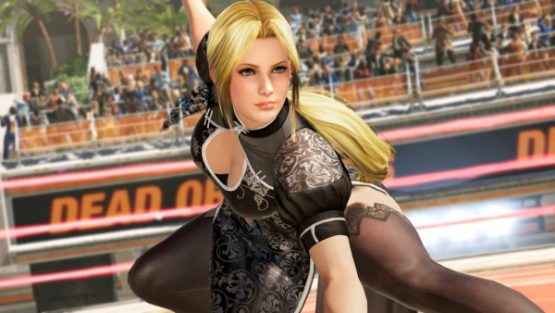 Dead or Alive 6 is coming to PS4, Xbox One and PC in 2019. Team Ninja's fighting game is also getting quite an overhaul!
Developed on brand-new game engine, Dead or Alive 6 will feature more realistic character models, which includes fighters changing their facial expression during battles. According to IGN:
Characters make a fierce grimace as they execute kicks and punches, sweat covers their body after a combo, and wounds appear when they take damage.
However, fans of the series will be glad to hear that core gameplay is largely untouched. However, there will be some new additions aimed at beginners.
Fatal Rush and Break Gauge are two simplified mechanics that will allow players to chain together combos and special attacks without having to actually press a series of buttons.
The Dead of Alive 6 character roster has yet to be revealed, though we do know that Zack, Kasumi, Hayabusa, Helena and Jann Lee will be making a return.
The last iteration in the fighting series was Dead or Alive 5 Last Round, the fourth DOA5 game to be released. In our review we praised it for its enhanced visuals and performance. We're looking forward to seeing how DOA6 looks in the flesh. Judging by the trailer, it looks like a decent upgrade!