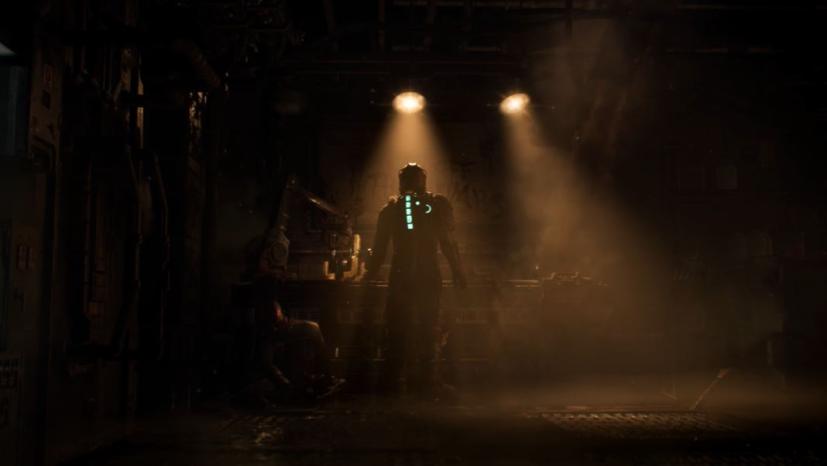 Dead Space Remake is officially in development for PS5, PC, and Xbox Series X/S, EA has announced.
The survival horror title has been completely rebuilt from the ground-up by Motive Studios, and was teased in a brief trailer that depicted the USG Ishimura in an overrun state just like in the original game, along with a brief glimpse of a necromorph and Isaac Clarke.
Check out the Dead Space remake trailer below.
Dead Space will be powered by the Frostbite engine and while players will be familiar with the setting, Motive is promising an improved story, characters, gameplay, and more thanks to the power of next-generation consoles.
Once again, you'll follow engineer Isaac Clarke as he boards the Ishimura in search of his partner, Nicole, only to find that the whole ship has been infested by undead-like creatures known as necromorphs.
Phillippe Ducharme, the game's Senior Producer, commented:
The Dead Space franchise made a huge impact on the survival horror genre when it was released 12 years ago, and I came to Motive as a fan first to specifically work on this game. We have a passionate team at Motive who are approaching this remake as a love letter to the franchise.

Going back to the original and having the opportunity to do so on next-gen consoles excited everyone on the team. As we look to modernize the game, we've reached out to dedicated fans and invited them to provide us with feedback since the early stages of production to deliver the Dead Space game they want and for new players to enjoy as well.
Dead Space was originally released in 2008 for the PS3, PC, and Xbox 360, and spawned two major sequels before developer Visceral Games was shuttered by EA. A revival of the franchise always looked pretty bleak, so the fact it's now materialised is frankly brilliant news.
Dead Space has yet to attract a release date and will launch for PS5, PC, and Xbox Series X/S.