 GAME has listed the PEGI Rating for Hideo Kojima's Death Stranding as 18+ in the UK. This has sparked rumors that the upcoming PS4 exclusive action game could launch in 2018 based on the suggestion that most games aren't rated until close to release, once the game has been finalised.
Death Stranding Release Date 2018?
However, we think people have jumped to the wrong conclusion. The artwork on the box shown below, clearly states that the rating is "provisional". After looking through the PEGI website, it appears that Death Stranding hasn't actually been rated yet at all.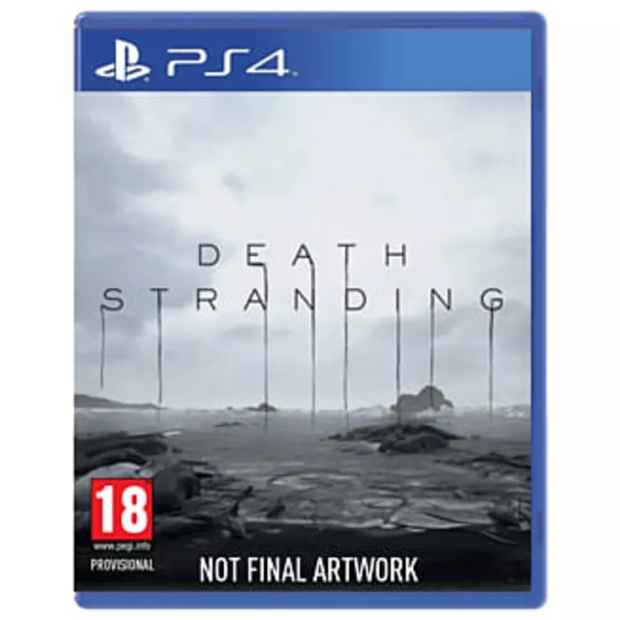 What's likely is that the game is presumed to be 18+, and this is purely a placeholder. An 18+ rating in the UK means the following:
"The adult classification is applied when the level of violence reaches a stage where it becomes a depiction of gross violence, apparently motiveless killing, or violence towards defenceless characters. The glamorisation of the use of illegal drugs and explicit sexual activity should also fall into this age category."
Nevertheless, a 2018 Death Stranding release date could tie in with comments made in December last year by Sony Interactive Entertainment. He said that ""development on Death Stranding is going well enough that We have never before seen a game being created at such a fast pace.'
More footage and details about Kojima's first solo project since he left Konami will be revealed during the PlayStation E3 2018 press conference on Monday.
All eyes are on the PlayStation press conference, so stay tuned.
Source: GAME