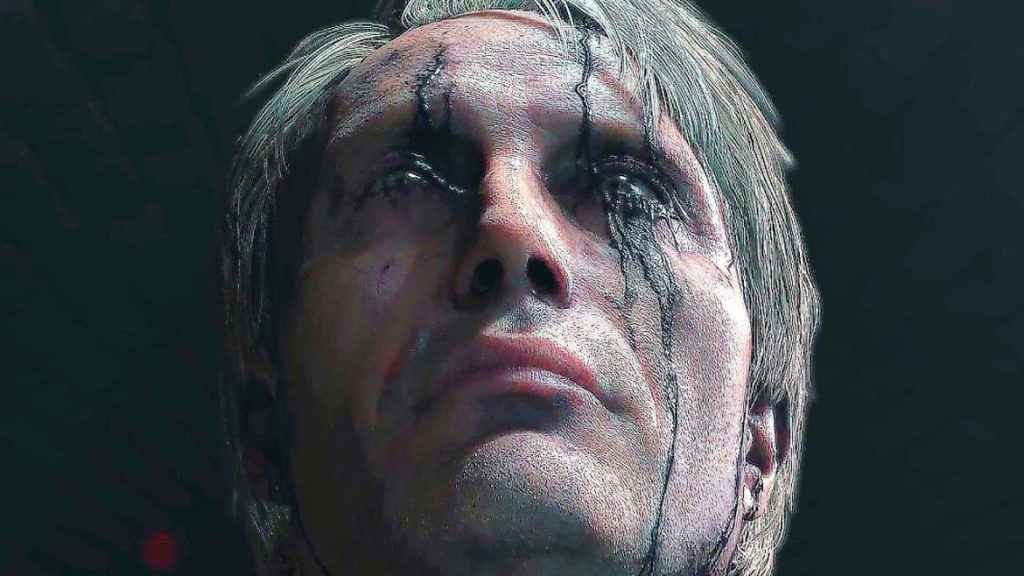 Smoking isn't cool kids, but this latest photo of some of Death Stranding's cast finest is. In the latest tweet from Hideo Kojima's personal assistant, Ayako, the three legends are taking some time out of their hectic schedule to have a smoke.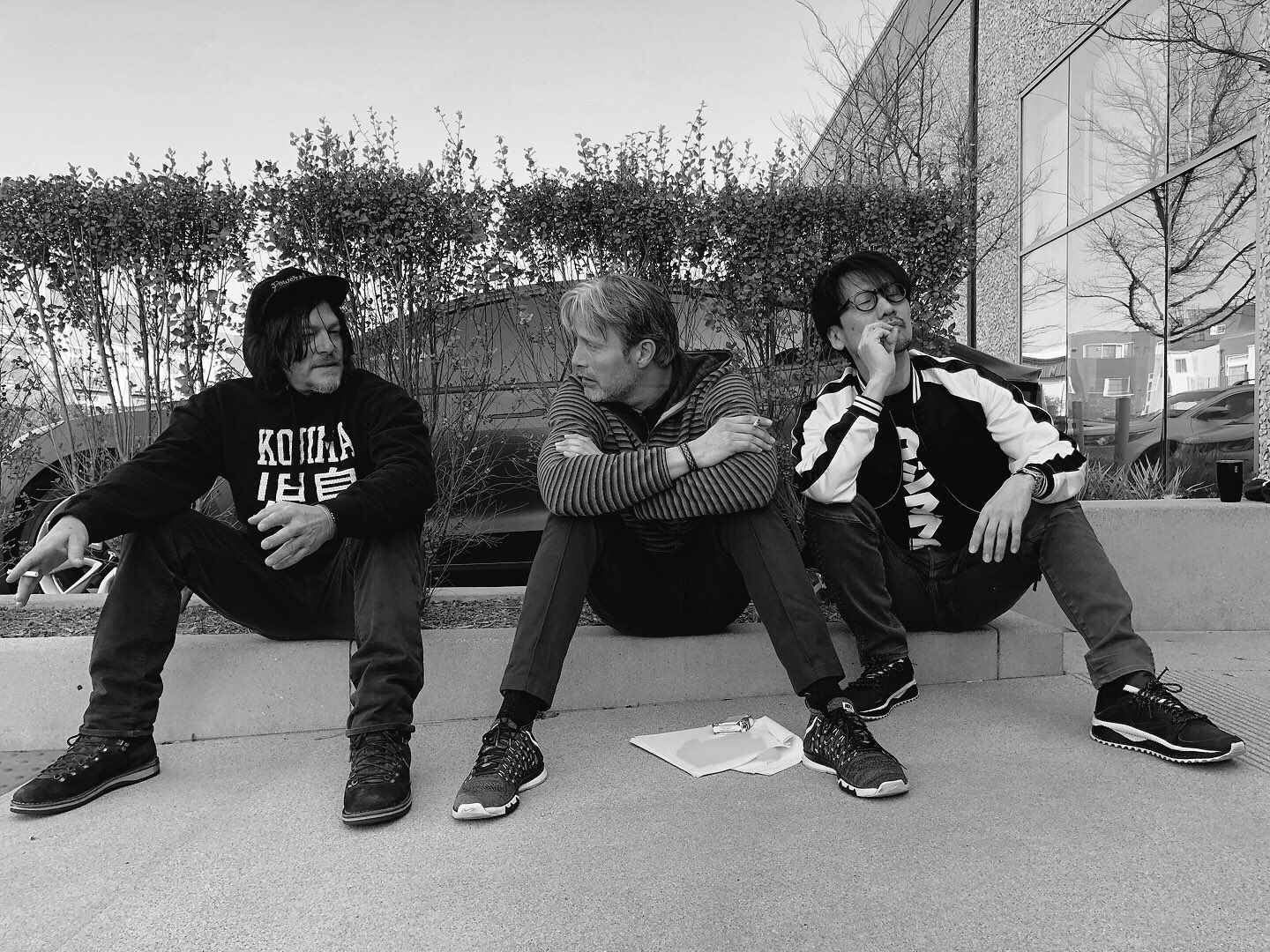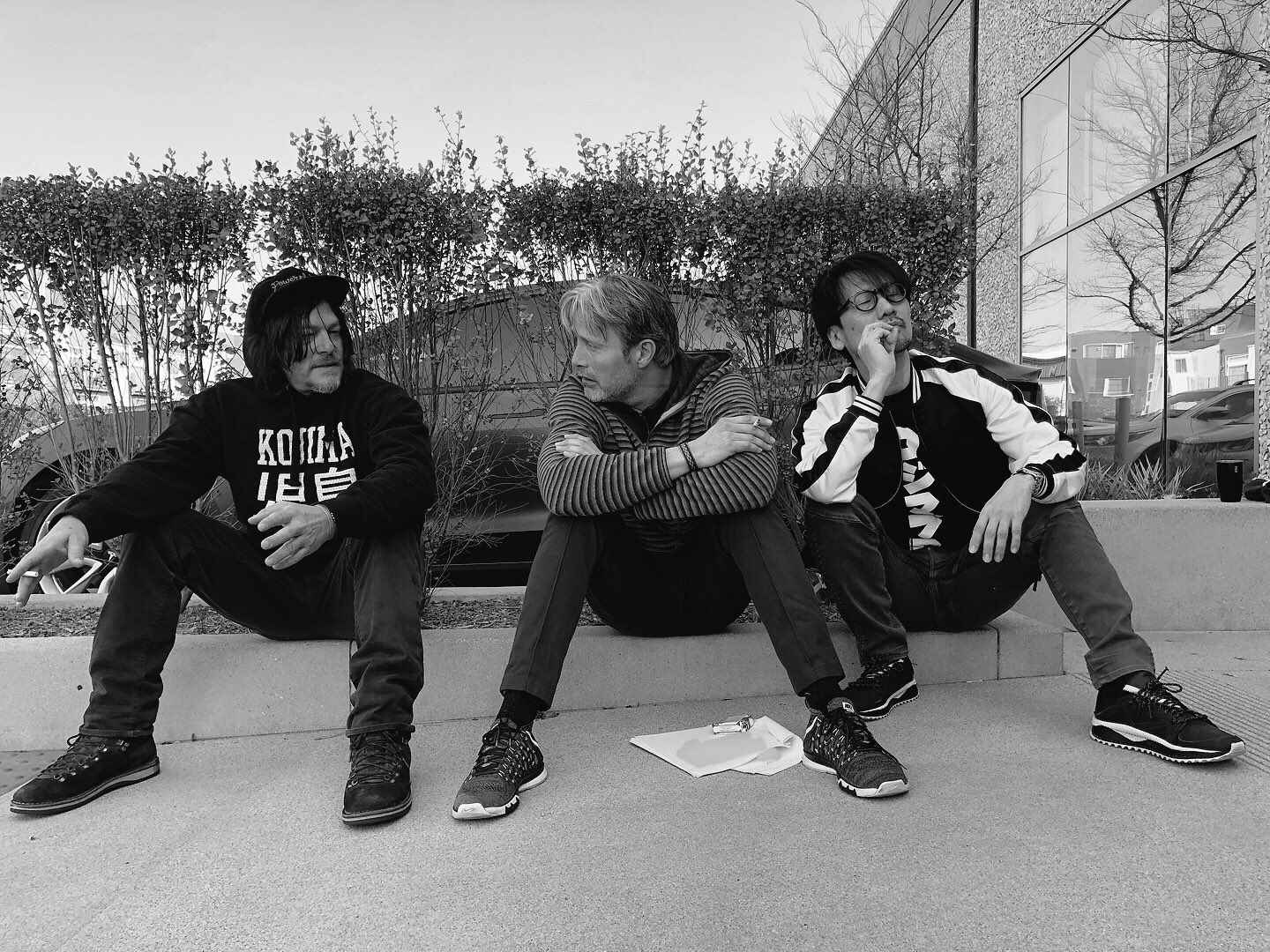 Kojima's own company, Kojima Productions, is currently hard at work on Death Stranding, and American actor – best known for his 'The Walking Dead' role – Norman Reedus is one of the main characters. Rogue One actor Mads Mikkelsen also plays an important role in the PS4 exclusive. Here are the trio, just taking some time out to have a smoke and maybe reflect on what they're about to create for PS4 gamers.
Norman Reedus, Mads Mikkelsen and Hideo Kojima today.
本日のノーマンリーダス、マッツミケルセン、小島監督。 pic.twitter.com/Vcin620Ned

— Ayako (Touchy!) (@Kaizerkunkun) April 13, 2018
Any photo that has the creator of the amazing Metal Gear series in it, has the potential to become an iconic snapshot of video game history. And this is one of our favorite photos of Kojima to date, which captures him alongside two of the stars of his latest video game just enjoying their time out of production. We think it also captures just how relaxed they are around each other, despite working on a game that has immensely high expectations.
Published by Sony Interactive Entertainment, Death Stranding is one of the most anticipated PS4 exclusives. So far, it's unclear exactly what the game is about as it's shrouded in mystery. We're expecting to hear more about Death Stranding later this year during the PlayStation E3 2018 conference, but this trailer should give you a clue that it's not your standard video game.
https://youtu.be/Alt4MCkk-F0
Alongside working on the development of Death Stranding, it appears that Kojima has another surprise for 2018. We've been speculating wildly what that could be, and we've whittled it down to the following:
He's bought the Metal Gear IP from Konami with backing from Sony!
He bought the Silent Hill IP with backing from Sony!
The reveal of a new IP.
Kojima is a genius, and it's likely that whatever it is he'll surprise us. Until then, let's just enjoy this photo and pretend that we're right there having a smoke with one of PlayStation's most revered legends.