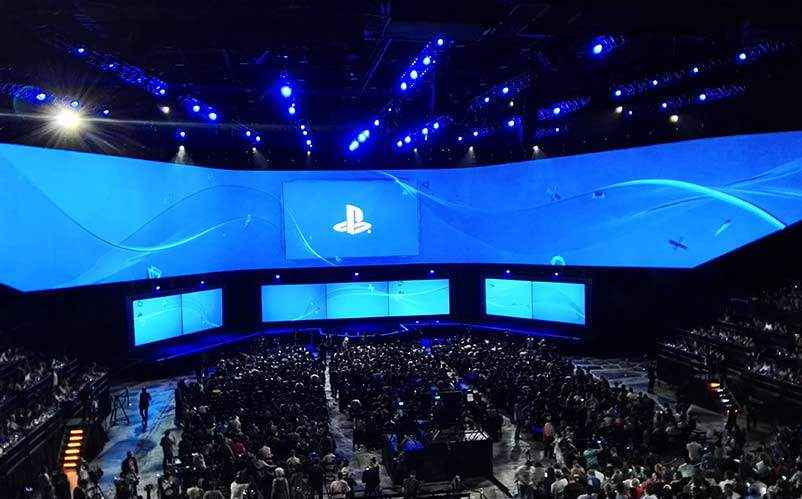 The PlayStation E3 2018 conference draws nearer. So what can we expect from Sony at its E3 press conference? And what would we like to see? Among some great PS4 exclusives, we're expecting a lot from Sony this year!
The console sales keep on racking up, PSVR just got a prime price cut, and already we have some high-scoring exclusives. So what could Sony possibly top that with at E3 2018? More of the same we suppose, but the finer details are key.
Exactly when does the Sony E3 2018 conference begin? Do PlayStation have some exciting new games to show off? Will the focus be on the games already announced and shown in previous years? Will the PS5 be revealed? PlayStation Universe is going to take a look at what might be.
When is the PlayStation E3 2018 Conference?
No set time yet, but Sony tends to be last out the gate on the first Monday of E3. So expect the Sony E3 2018 conference Monday 11 June 2018.
PlayStation E3 2018 Games And Announcements Predictions
No PlayStation 5, But a Pro Price Cut?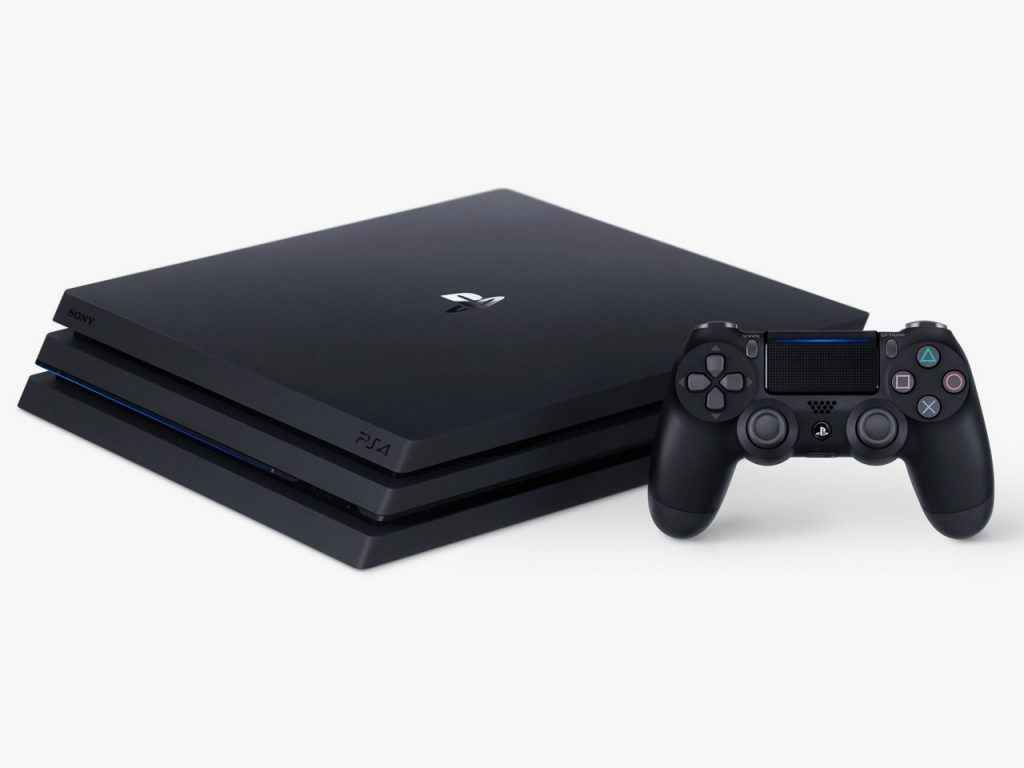 Despite much chatter and supposed spec-leaking, Sony is not going to be unleashing a new major console at E3. Apart from the likelihood of getting this close to an announcement without anything close to solid to work with, it would also just be incredibly poor timing given Sony's current status.
What's more likely is an aggressive price cut of the PS4 Pro. Having a pretty powerful PS4 with a library of great exclusives at a more affordable price is more sensible, safe goal for Sony. We know that despite Sony's success, it isn't too long ago they faced ruin. Of course, they have a history of unfortunate hubris too so who knows?
The Future of PlayStation Plus
Earlier this year, Sony handed PS Plus subscribers the gift of Bloodborne and Ratchet & Clank. Then it casually added that from 2019, PS Plus would no longer carry PS3 or PS Vita titles. Sony has stated no other games will replace the loss of these, but that certainly doesn't mean they can't be having a rethink on what to offer with PS Plus.
On the one hand, Sony could just stay quiet and offer a procession of stellar titles each month. Or it may throw PlayStation Now a lifeline and tie in some form of it to Plus. After all, that's not 'games' replacing games, that's a service.
Death Stranding in the Flesh
After three increasingly bananas trailers for Hideo Kojima's love letter to Mads Mikkelsen, Guillermo Del Toro, and Norman Reedus, surely now is the time for some actual gameplay of Death Stranding? Kojima's oddball adventure could very well be positioned at either the start or finish of Sony's E3 2018 conference if so.
At the very least, it should be there, as Koj has been tweeting out pictures of his mate Mads recently at Kojima Productions. Maybe we'll see some more cast additions?
The 'Why Aren't You Out Yet?' Games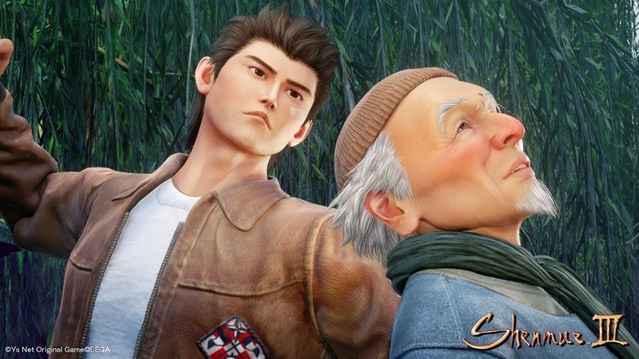 Sony's love for announcing things in advance has meant that we can go two or three E3's without seeing the games in question for more than a few minutes a year. This could be (and in some cases, will be) the final E3 appearance of a few longstanding titles.
DREAMS, Media Molecule's potentially groundbreaking game/game maker is set for a release this year, so a final push at E3 would be grand.
Days Gone can't get too close to The Last of Us Part II without suffering massively. So the last showcase (apart from  Paris Games Week and PlayStation Experience of course) could be on the cards here before a likely early 2019 release.
Spider-Man is coming September of this year and seems ripe for a dazzling near-final game showing in June.
Then there's the almost mythical duo of Shenmue 3 and Final Fantasy VII Remake. It's less likely this is the last we see of these two at E3, but all the same, its time to see something convincing from both.
MediEvil Remake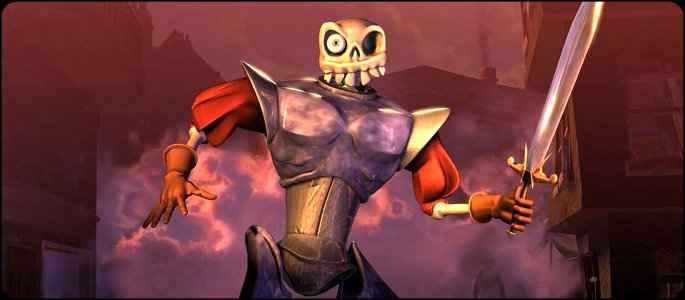 With all the fuss over Crash and Spyro in the last year or two, it's easy to forget that Sir Daniel Fortesque is also set to rise from the grave once more. While the MediEvil remake should be at the Sony E3 2018 conference, it may well be relegated to the pre-show like a cruiserweight championship match.
A Fresh Push For PSVR
The PlayStation VR has been a moderate success for Sony, and the company appears to be committed to its future. So expect a sizzle reel of fresh new VR experiences and a slightly larger showcase for a couple of the juicier ones.
Devil May Cry 5
The hushed whispers of a new Devil May Cry (yay) by the team behind the pre-Ninja Theory entry (boo) have been ongoing for some time. It seems almost inevitable that Dante will be returning to PlayStation sooner rather than later. So with an already healthy partnership on previous Capcom titles, Devil May Cry 5 could well make its debut on Sony's show, even if it isn't an exclusive.
Ghost of Tsushima
After the tantalizing teaser trailer Sucker Punch put out previously, anything on Ghost of Tsushima at the Sony E3 2018 conference would be exciting and new. At the very least, there should be a new trailer. If that contains gameplay footage? Even better.
The Last of Us Part II
If Death Stranding is the opening or closing segment of the Sony E3 2018 conference, then the other spot could well be filled by another glimpse at Naughty Dog's The Last of Us Part II. We've seen Ellie predominantly in the debut trailer, and some new characters in the last one, but will we now see a bit more of Joel?
Syphon Filter: Gabe Logan's Return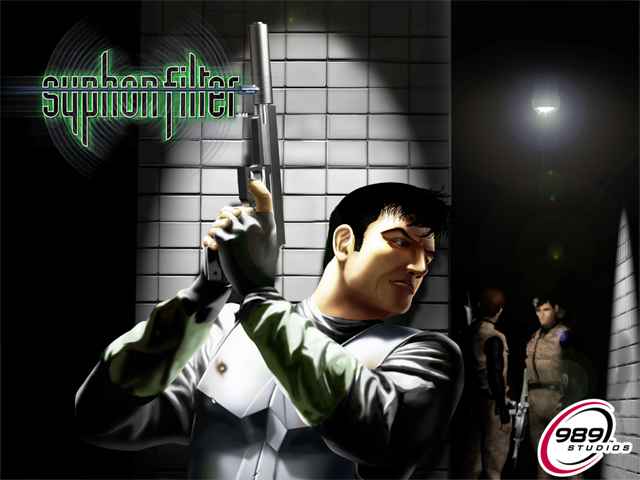 Sony has not been shy about reviving past game characters in recent years, and one of the earliest PlayStation heroes has been gagging for a rebirth. Gabe Logan and his franchise Syphon Filter have been rumored for a return for some time. It may not star an undead Knight, a purple dragon, or even a moody sod with a giant sword, but Syphon Filter and its 'Joey Tribbiani does espionage' protagonist would be a welcome sight come the Sony E3 2018 conference.
The 'Exclusive Content' Brigade
Another surefire thing Sony like to do at E3 is tie up exclusive content for some juicy third party AAA titles. Activision is almost a certainty to appear with Call of Duty, maybe something for Spyro Reignited Trilogy. One of Ubisoft's titles may also make a showing too.
Yet the one that seems the best bet is Rockstar riding into E3 with a fresh-ish trailer for Red Dead Redemption 2, and announce some exclusive content for PS4. Though that could just as likely turn up at the Microsoft conference.
The 'Oh, This is Coming to PlayStation' Bit
E3 rolls around at just the right time for the console exclusivity period on a certain battle royale game to expire. PlayerUnknown's Battlegrounds is a fair bet to show up like Eric Bischoff on Raw. Unless of course, Microsoft does something drastic with its cash. Given Fortnite is sitting atop the Battle Royale Party Bus right now, it'd be foolish for PUBG to sit out a platform with such a huge userbase.
Bluepoint's Remake
We know Bluepoint has been hard at work on a remake of a supposedly classic game. The two favorites for what that might be are PlayStation-centric titles, but will we see a remake of Metal Gear Solid or Demon's Souls at the Sony E3 2018 conference? Or will it be more of a curveball?
From Software's New Title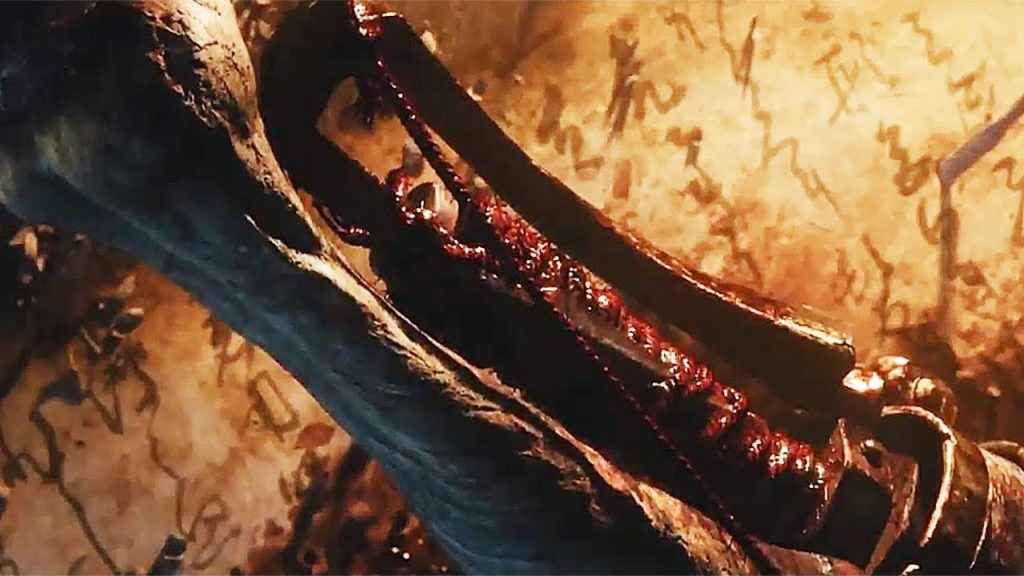 From Software are one hot commodity on PlayStation. Bloodborne is one of the highest-rated titles on PS4. So after a brief teaser for its next game (that ends with 'Shadows Die Twice' on the screen) at the end of 2017, it stands to reason we will see a bit more of it at E3 this year. Will it be a departure from the Soulsbourne stylings of previous games? The brief teaser suggests it could well be something new. We shall soon see.
WILDCARD PREDICTION: Killzone Battle Royale
Look, Killzone will die now Guerilla Games have left it behind. It's a good (not great) shooter series, and cynical as it might be, you know Sony isn't afraid to have a crack at a trendy gaming thing. Chuck said trendy thing at a known franchise that has little life under its original developer and you get Killzone Battle Royale. Or at least Sony's spin on it. What? You want them to bring SOCOM back this way instead?
What PlayStation E3 2018 games do your think we'll see? And what are your predictions for someo of the big announcements? Let us know in the comments below.