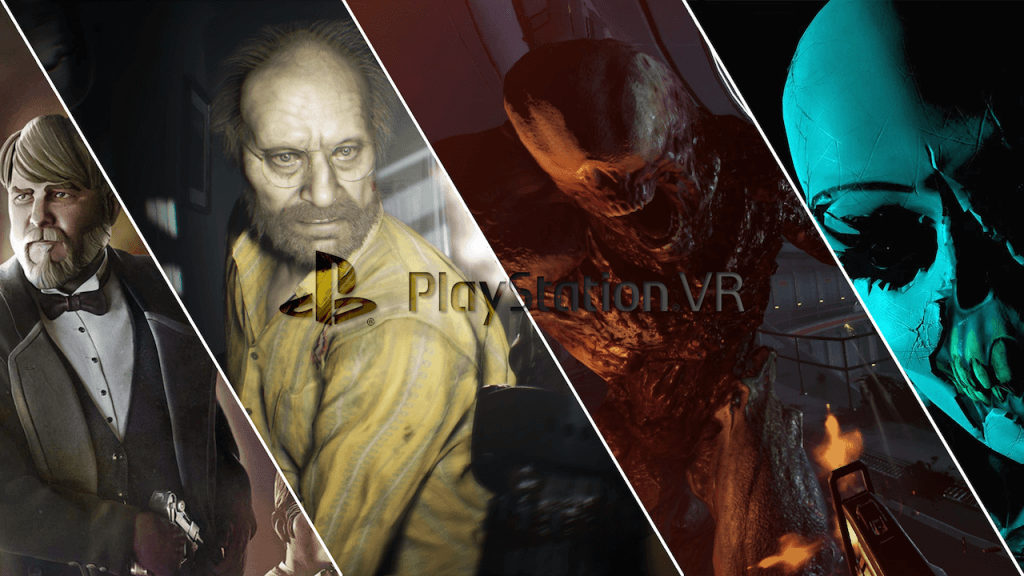 With PSVR recently celebrating over two million units sold on its first birthday, there are no shortage of games available for Sony's VR headset. To help you separate the good from the bad, we've whipped up a quick and handy guide to the best PSVR games you can currently buy.
Without further ado!
Best PSVR Games – Batman: Arkham VR
Read the Batman: Arkham VR review.
Something that many reviews of Batman games have often said is that you can "be the Batman", and in truth, I'm not sure any further non-VR can really say that anymore because in Batman: Arkham VR, you really do feel like the Batman.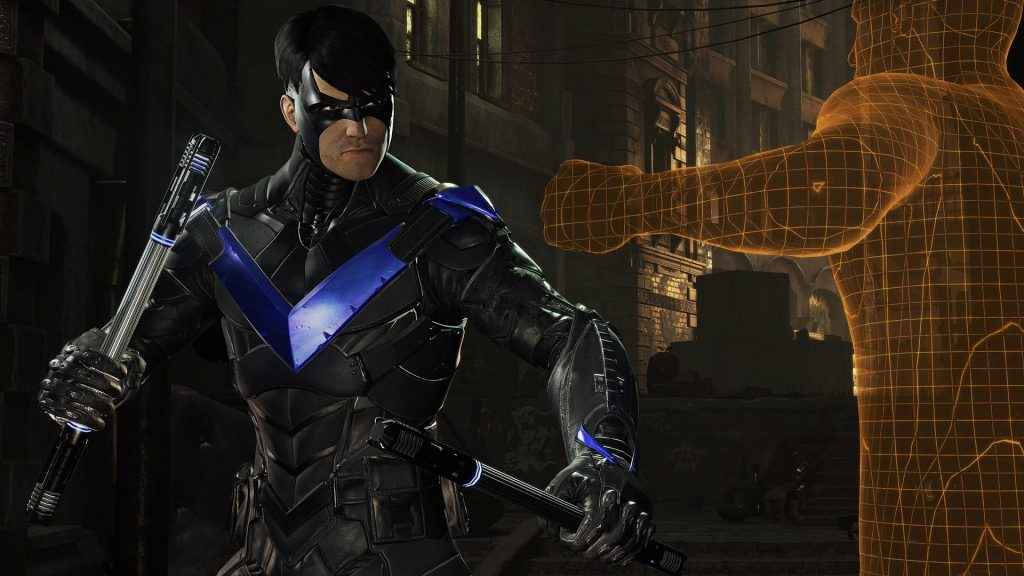 A true fulfilment of superhero fantasy, Batman: Arkham VR embraces the sleuthing aspects of the World's Greatest Detective. Eschewing fisticuffs for fancy gadgets, Arkham VR has players using a combination of head tracking and gesture controls to solve mysteries that take them from the depths of the Bat-cave and out into the Gotham streets beyond, where they'll tangle with iconic villains such as The Penguin and other unsavoury characters from the pages of DC Comics.
It's also tremendously immersive; a particular scene when you look into a mirror and see Batman staring back at you, reacting to every little movement and slight twitch of your head, remains a true gaming moment. In short, no PSVR collection is complete without Rocksteady Studios cracking Batman: Arkham VR.
Best PSVR Games – DOOM VFR
Read the DOOM VFR review.
Of all the games to be ported to PSVR, DOOM always seemed to be one that might be compromised the most. The final result however, is quite the opposite to say the least.
Without exaggeration DOOM VFR captures the breakneck fury and thunder of  its 2016 non-VR counterpart with aplomb. Everything is here; from the strumming, pulse pounding soundtrack to the shotguns, rocket launchers, BFGs and everything else you could ask for from a DOOM game. Make no mistake, DOOM VFR is an unerringly true ode to the godfather of the FPS, and one that utilises PSVR to bring a new dimension of hyperkinetic ultra-violence that no PSVR owner should be without.
Best PSVR Games – Resident Evil 7: Biohazard
Read the Resident Evil 7: Biohazard review.
It's commendable that not only did Resident Evil 7: Biohazard mark a fresh start for Capcom's venerable survival horror franchise, but also that it gave the PSVR one of its best games in the process.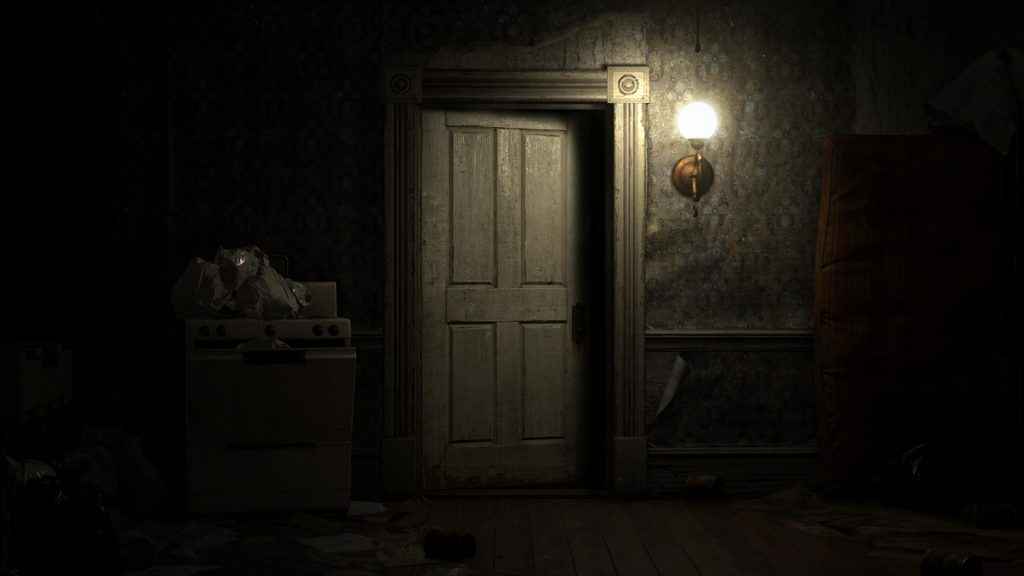 Rather than some curtailed morsel, the entirety of the full fat Resident Evil 7: Biohazard experience is completely replicated and in doing so, presents itself as perhaps the singularly most terrifying experience PSVR can currently offer. If you want to impress your friends and convince them to buy a PSVR, just get them to spend 30 minutes with Resident Evil 7: Biohazard on PSVR. It'll work – trust me.
Best PSVR Games – Rez Infinite
Read the Rez Infinite review.
What happens when you take one of the best games ever and stick it on PSVR? The answer is predictably simple; you end up with one of the best games ever, in VR. A staggering achievement on just about every level, Rez Infinite channels everything that was great about the PS2 original into what ends up being the best Rez ever.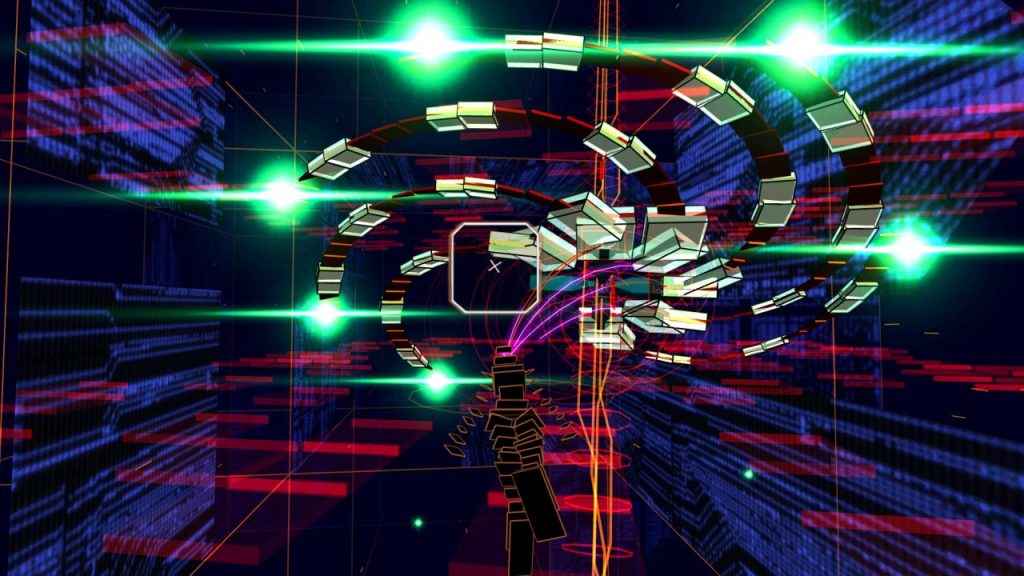 Boasting near abyssal depth, a rip-roaring thudding soundtrack and some of the most accessible yet challenging gameplay money can buy, Rez Infinite is an essential purchase for PSVR owners everywhere. Don't miss out on this one.
Best PSVR Games – Robinson: The Journey
Read the Robinson: The Journey review.
Of all the games in this article, none come as close to thrusting the player so convincingly into a virtual world than Crytek's Robinson: The Journey. With arguably the best visuals on PSVR (the PS4 Pro version is simply stunning) Robinson: The Journey fashions a sense of place quite unlike any other; the sensation of watching a colossal Brontosaur crane its massive neck around as it slowly thunders past proving to be a revelation to say the least.
With an expansive environment that begs to be explored and some really cleverly implemented traversal and player movement systems, Robinson: The Journey is the game that you want to bring out when you're showing off your shiny new PSVR. I mean come on now, it's basically Jurassic Park in VR for all intents and purposes. What's not to like?
Best PSVR Games – Skyrim VR
Read our Skyrim VR hands-on impressions.
With the advent of VR technology, the imagination has always been captured by the notion of being able to step into worlds that we've enjoyed in non-VR games. At the top of that list for most people was The Elder Scrolls V: Skyrim Special Edition and much like what Capcom achieved with Resident Evil 7: Biohazard, Bethesda have also managed to fit a comprise-free version of Skyrim on PSVR.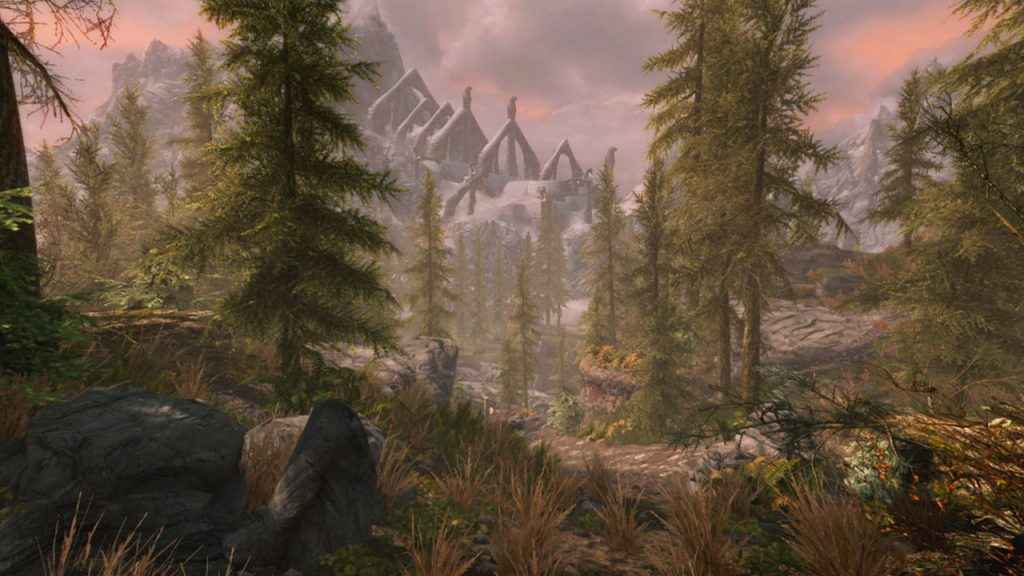 Let's think about that for a second; Skyrim in VR. Imagine peering over the Throat of the World, or, stalking through the ornate walls of the Sky Haven Temple as if you were actually there. Skyrim VR is the real deal and certainly cements its place as one of the best PSVR games available right now.
Best PSVR Games – Star Trek: Bridge Crew
Read the Star Trek: Bridge Crew review.
There's no getting around it – Star Trek: Bridge Crew does a fantastic job of making you feel like you are in control of a Federation starship. Everything from the computer displays to the sounds that the ship makes all seem to have been pulled directly from the TV show and thrust into your PSVR headset.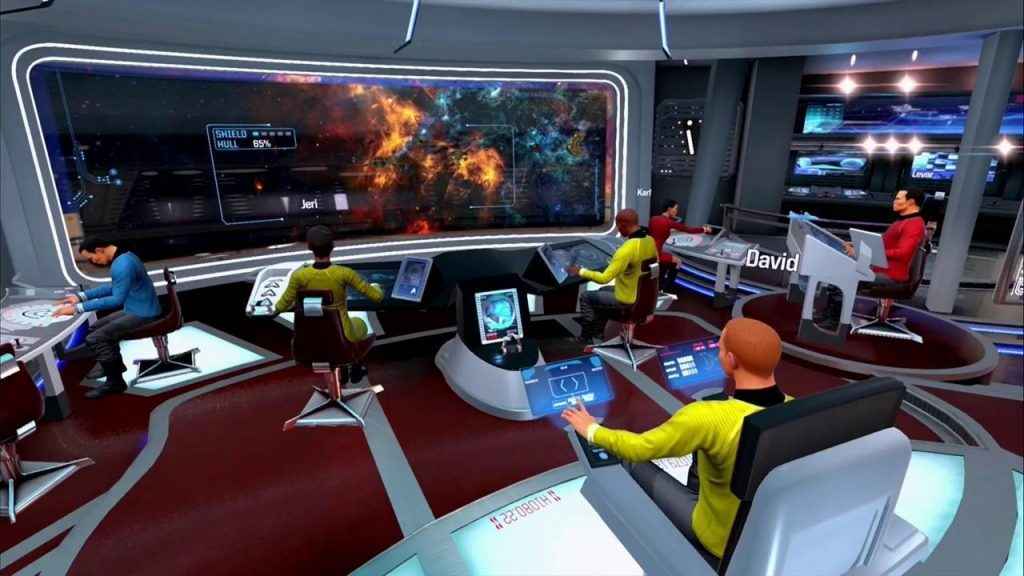 What's most surprising about Star Trek: Bridge Crew however is the depth of the game that lurks beneath its enticing exterior. A true test of micromanagement and strategy, Star Trek: Bridge Crew will have you and your friends shouting orders to adjust power to the engines, hail incoming ships and investigate mysterious space anomalies just like the real show. For both PSVR owning Star Trek fans, Star Trek: Bridge Crew is simply essential.
Best PSVR Games – Superhot VR
Read the Superhot VR review.
Imagine if someone made a game based on The Matrix. Now, imagine someone decided to take that game and use PSVR to bring it to life. This is Superhot VR; a game where you can dodge a bullet, toss a bottle at your assailant, catch the gun from his collapsing corpse and then spin around and shoot another would-be murderer trying to creep up on you, all in one smooth, badass motion.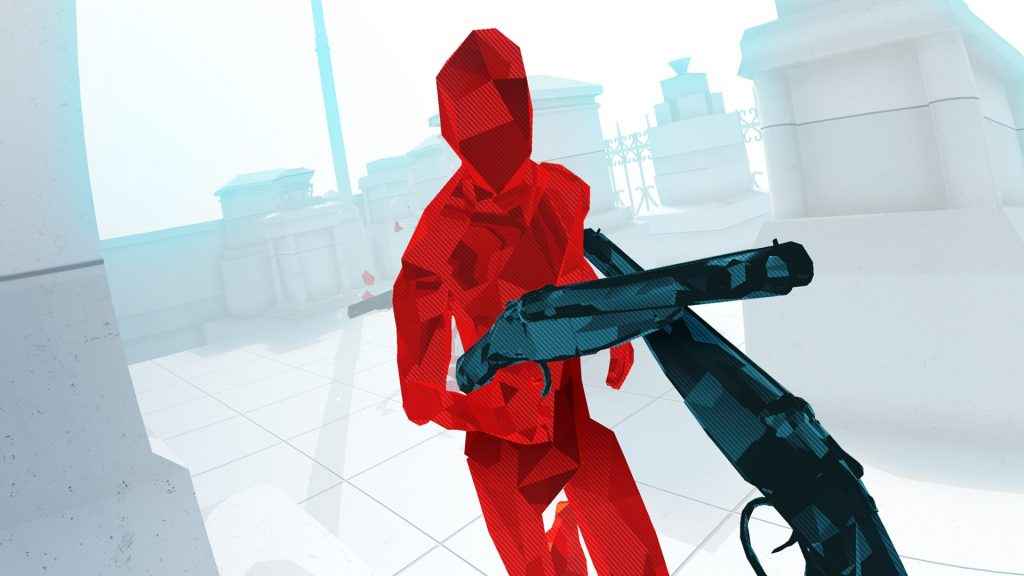 Without question, Superhot VR effortlessly makes its case as one of the best PSVR games you can buy right now. It's that simple – stop reading this and go out and buy it.
Best PSVR Games – Tethered
Read the Tethered review.
A towering example of how you should do the god sim in VR, Tethered leverages the immersive capabilities of PSVR to create something highly unique for the platform. Sticking players in the cloudy shoes of an unseen deity, Tethered has folks quite literally tethering its lombax-like creatures to complete a number of tasks, such as foraging for food, fighting enemies and building structures.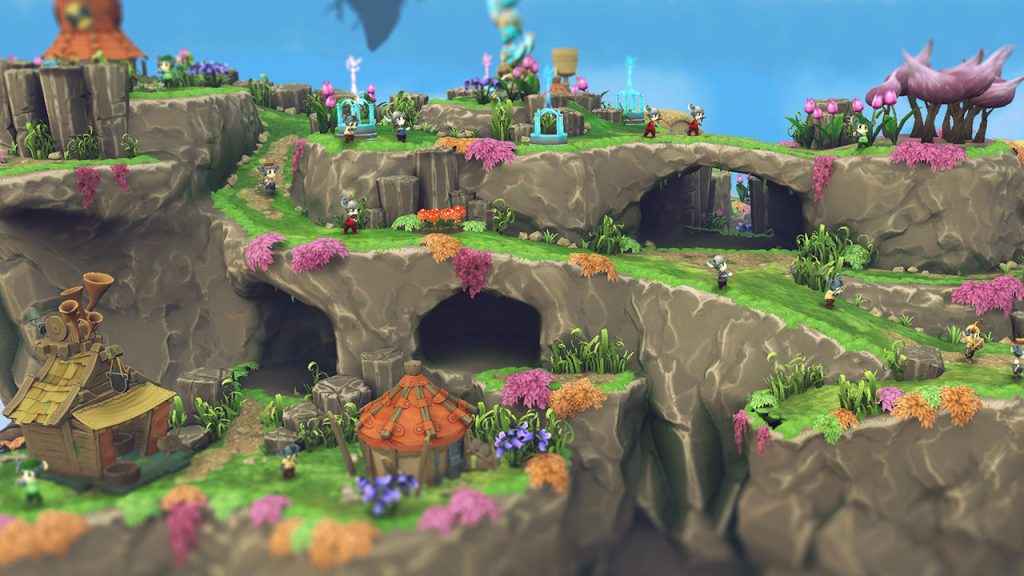 With an expansive construction tree available, not to mention a wide variety of different units to use and levels to conquer, Tethered is a fantastic strategy and resource management affair that will hopefully serve as a beacon for other like-minded efforts to find their way onto Sony's Virtual Reality platform.
Best PSVR Games – The Invisible Hours
Read the The Invisible Hours review.
Without a doubt, PSVR is capable of supporting some truly transformative storytelling experiences, and at the vanguard of this boast is The Invisible Hours. As an invisible, time manipulating observer, you are tasked with following a number of guests around a windswept manor in order to discover which one is responsible for murdering the mansion's host.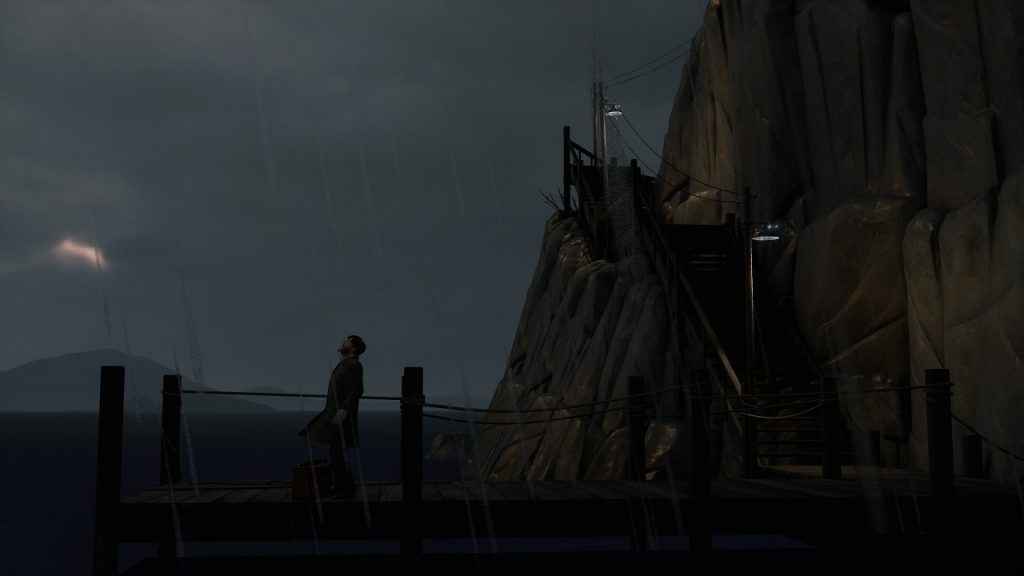 Beautifully acted and breathlessly immersive, The Invisible Hours is a true slice of mature and involving virtual theatre the likes of which PSVR has yet to see elsewhere. One of the best PSVR games? Certainly.
Looking for more games? Check out our PSVR game reviews for details on all the latest virtual reality games.