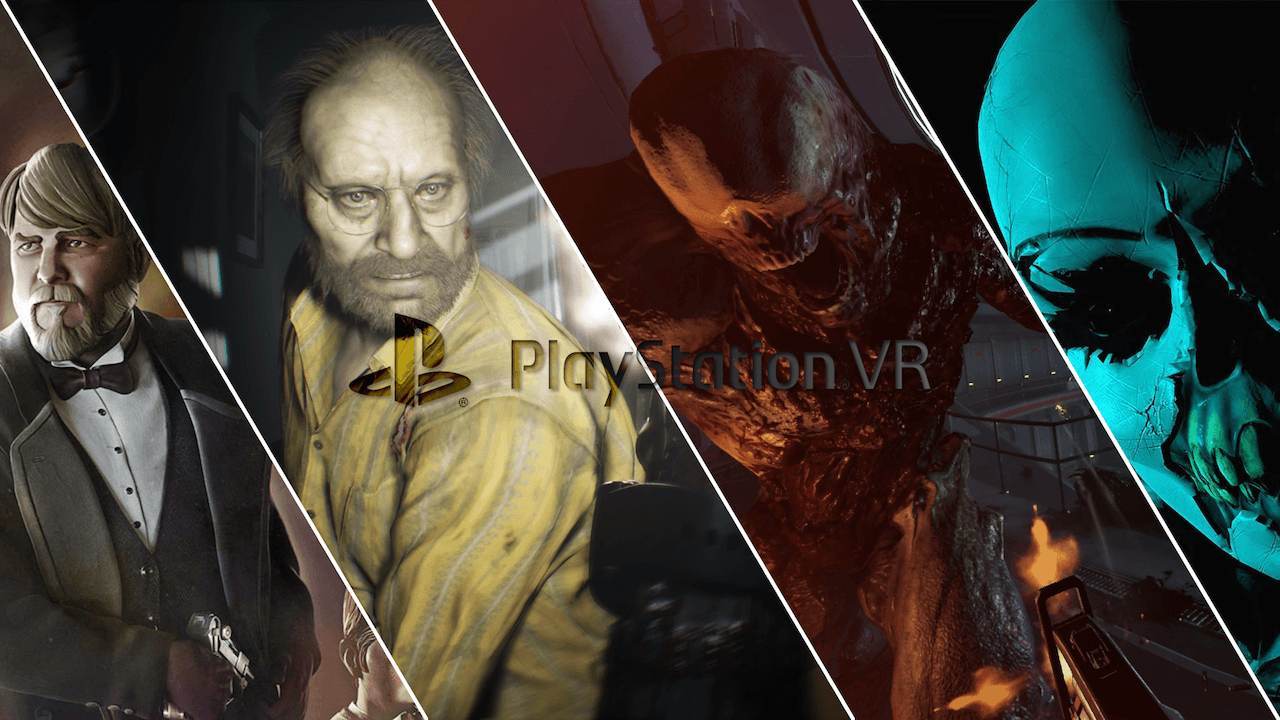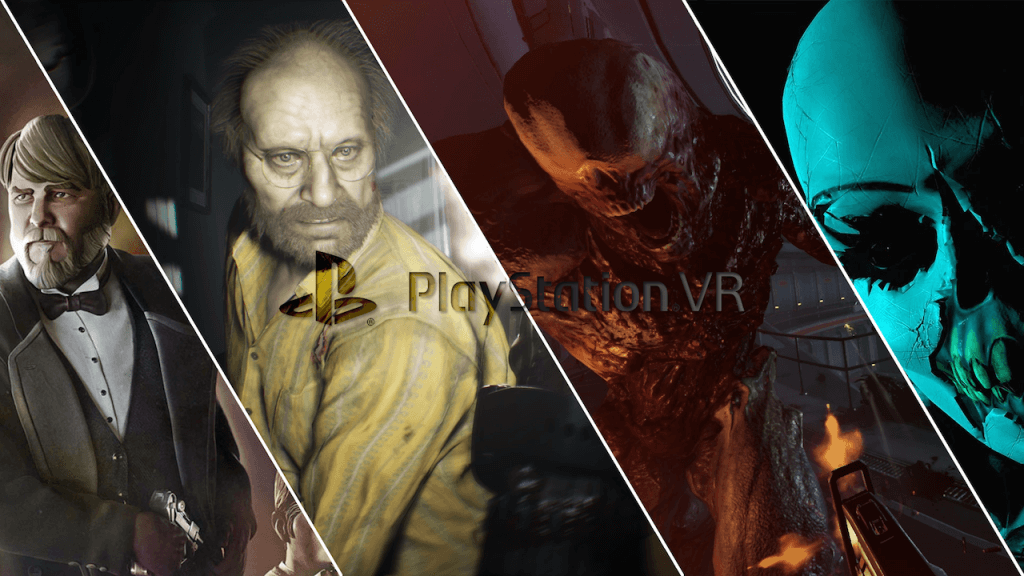 The Best PSVR Games – With PlayStation VR now celebrating over four million units sold, there are no shortage of games available for Sony's VR headset. To help you separate the good from the bad, we've whipped up a quick and handy guide to the best PSVR games you can currently buy. Without further ado, let's check out these great games on PSVR. Whether it's a shooter, a platformer or even a scary horror game, there's something for everyone! For further reading you can check out our guides on the best PS5 games, best PS5 FPS games, best PS5 JRPGs, best PS5 racing games, every PS5 game that outperforms the Xbox Series X version.
Best PSVR Games – The Walking Dead: Saints And Sinners
---
You can read our review of The Walking Dead: Saints And Sinners here.
The Walking Dead: Saints and Sinners' production values and atmosphere outweigh by far any videogame tropes and flaws that might weigh down the experience.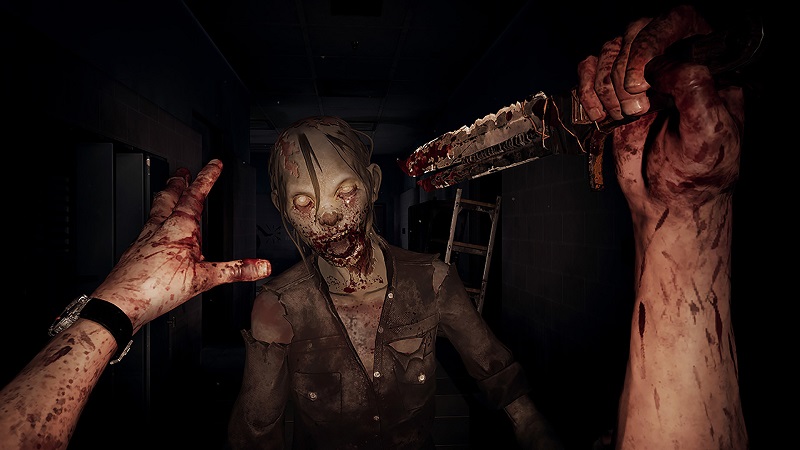 This is a tough (and very scary) game, and every system in the game is built to support the idea that you are lone wolf in a very hostile world. Saints and Sinners understands its franchise, and is the scariest The Walking Dead has ever been.
Best PSVR Games – The Walking Dead Onslaught
---
You can read our review of The Walking Dead Onslaught here.
With a well-written story, fantastic world building, and great, bloody combat, The Walking Dead Onslaught is a fantastic companion piece to the beloved AMC show and a great VR game in its own right.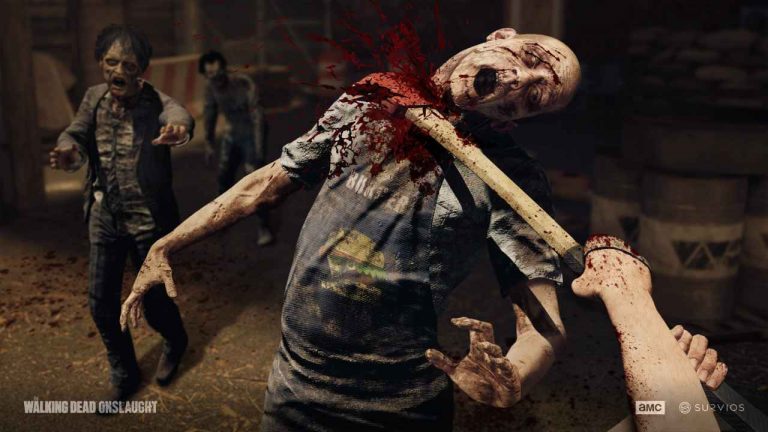 Supply runs provide a perfect mix of speedy action and tense combat, while the narrative portions feel carefully and artfully constructed. While the VR-level budget peaks through on occasion, this is an amazingly well-made and entertaining game.
Best PSVR Games – Pistol Whip
---
Pistol Whip is a triumph of game design. Rather than trying to wedge a bunch of mechanics onto a platform that doesn't welcome them, Pistol Whip instead focuses on what makes VR fun – color, sound, and motion.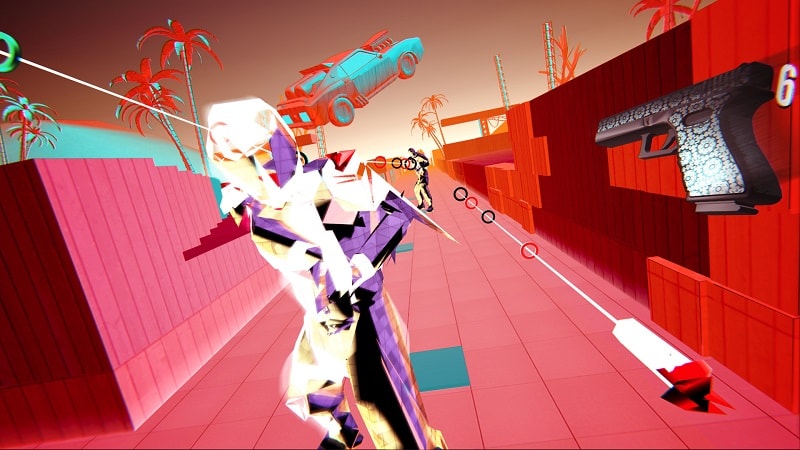 This is a game that connects players with the developers' intentions through its simple interface, leaving the player sweaty, inspired, and triumphant. Masterpieces come in all forms – and Pistol Whip qualifies. Pistol Whip makes you feel like John Wick in an EDM concert full of bad guys – I'm not sure what else we can say to convince you.
Best PSVR Games – Marvel's Iron Man VR
---
Read our Marvel's Iron Man VR review.
Marvel's Iron Man VR succeeds wildly in its mission to put players into Tony Stark's iconic suit of armor. Flying and doing battle is amazing, and even more amazing is the way that players are immersed in Tony Stark's narcissistic psyche.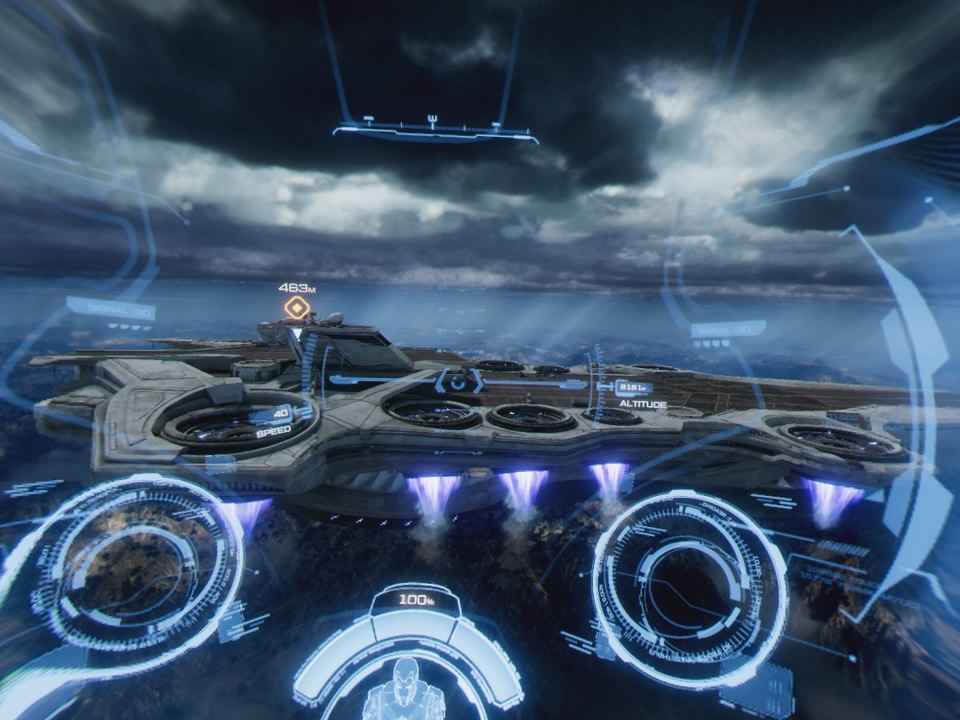 With story-telling without peer in the VR space, and amazing battle sequences, Iron Man VR verges on being the perfect VR game. Only the ridiculous load times are preventing this from being the greatest of all time.
Best PSVR Games – Final Assault
---
Read the Final Assault review.
Final Assault combines stripped-down RTS battle strategy with an amazing miniature representation of World War II, feeling for all the world like a game of army men come-to-life.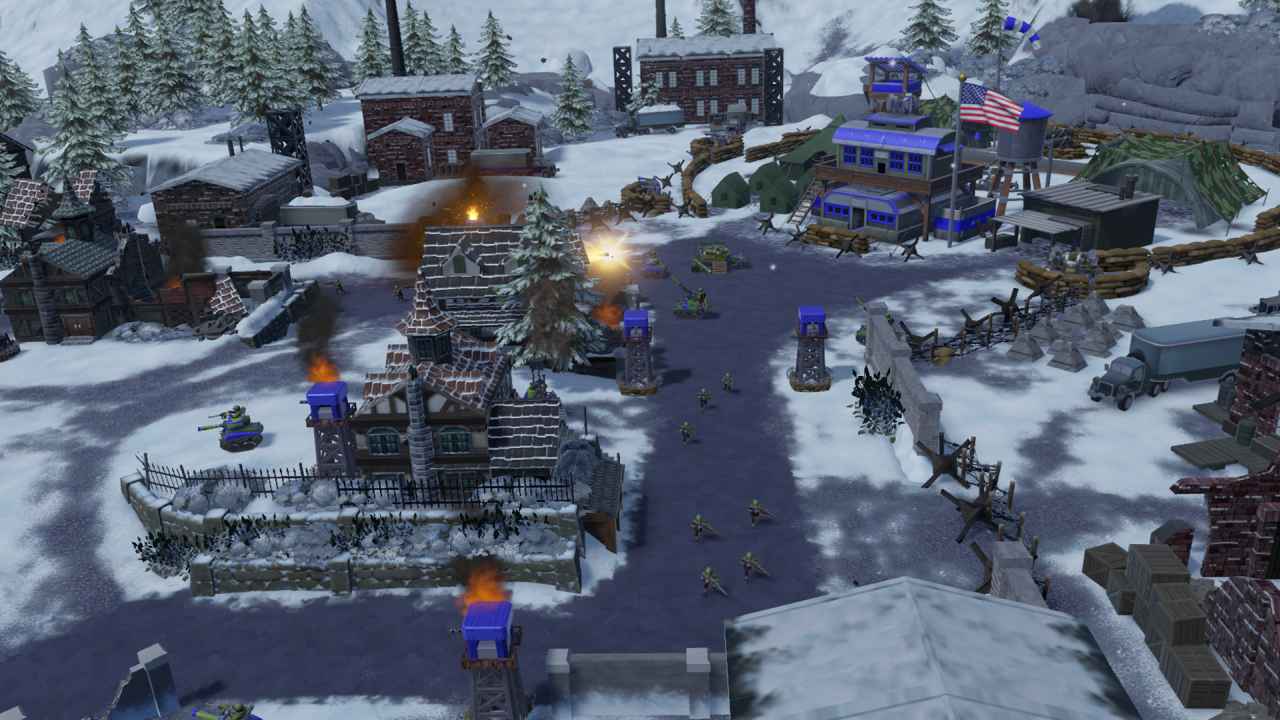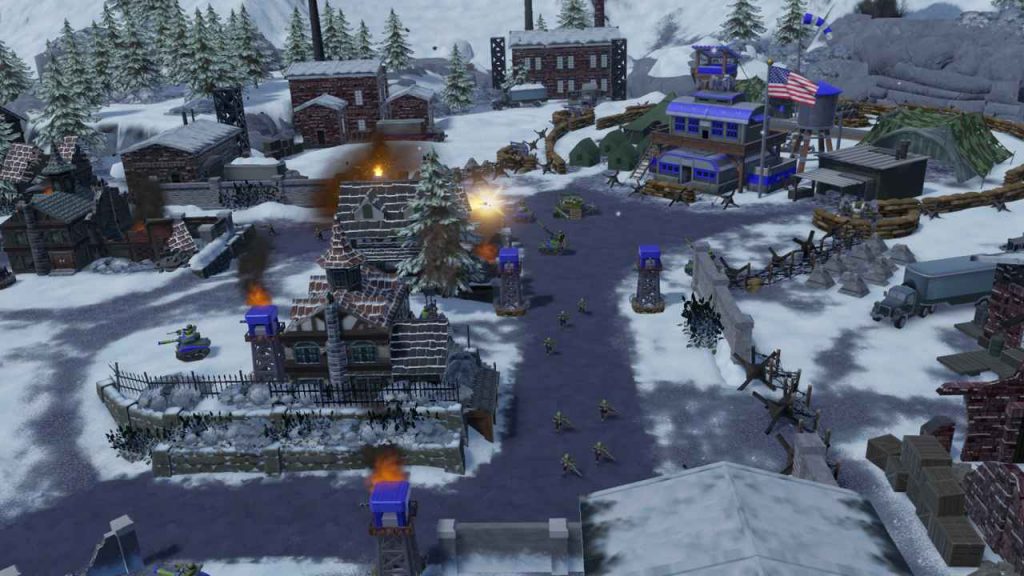 This does not feel like a stripped down game. Final Assault feels robust and fully developed. Final Assault is a must-buy for fans of VR multiplayer, strategy geeks, and people that get enthusiastic over damn good games in general. Grab this one. You won't regret it.
Best PSVR Games – Paper Beast
---
Read the Paper Beast review.
Paper Beast is an example to other VR games, a fanciful work of mood and tone that dazzles the player with amazing animation and wildly inventive environmental design, while asking them to take leaps of logic, reason, and intuition.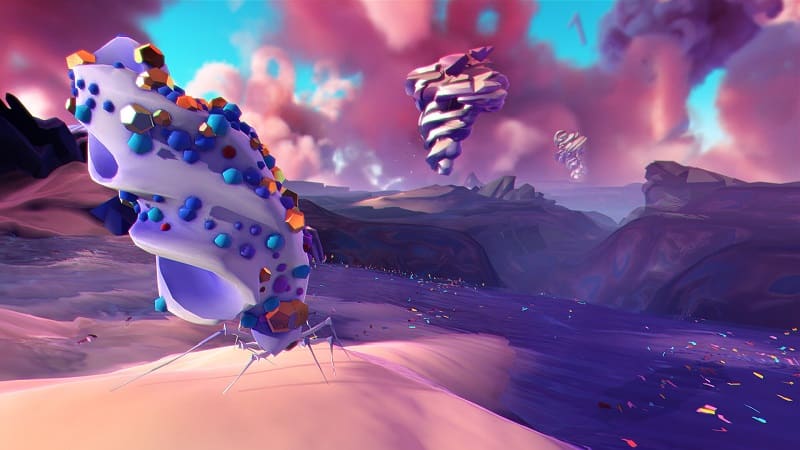 This is not a game for impatient players. Rather, Paper Beast asks players to revel in its strangeness. Relax and stay a while. Allow your intellect to be stimulated. Allow your feelings to be engaged. Join Paper Beast on its bizarre, transcendent parade. And if you rip a little of your hair out on the way, trust that you will be better for it.
Best PSVR Games – Arca's Path
---
Read the Arca's Path review.
A case of very much less being more, Arca's Path is a relaxing and considered puzzler that has players going through 25 very different maze-like worlds after being imprisoned by an android witch.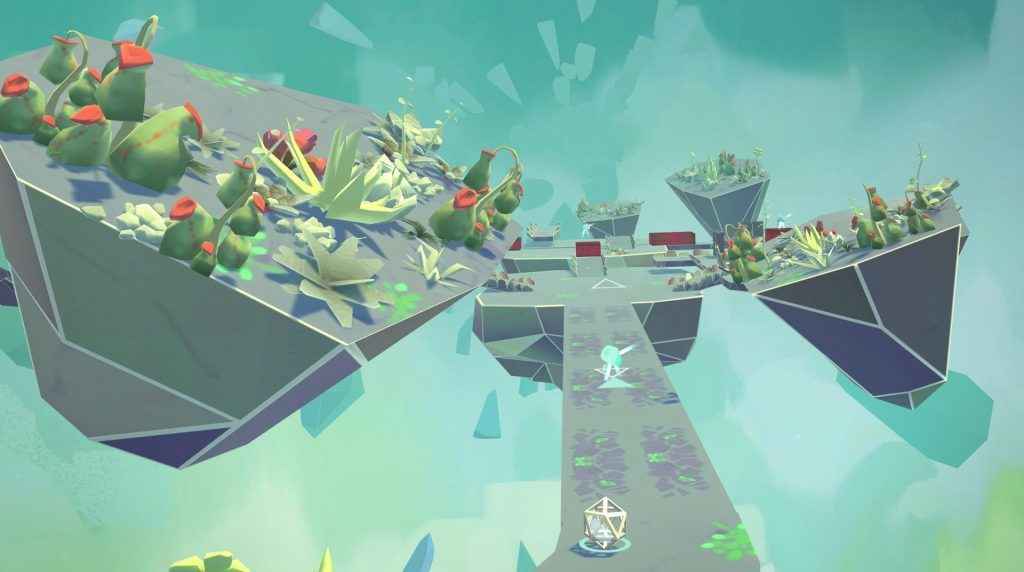 The goal for each stage remains the same – you must simply reach the end, with successive stages becoming more and more progressively difficult. The kicker however, is that Arca's Path employs a hands-free control system where the player simply uses PSVR's head tracking technology to make their way through each maze.
Gorgeous to look at and boasting a thoroughly tranquil soundtrack to boot, Arca's Path is an eminently relaxing and clever VR puzzler that everybody should play.
Best PSVR Games – Astro Bot Rescue Mission
---
Read the Astro Bot Rescue Mission review.
We're putting the new VR Astrobot game on a pedestal because it's an absolute blast! Developed by Sony's Japan Studio, the cast of robot characters from The Playroom are back with a killer platformer.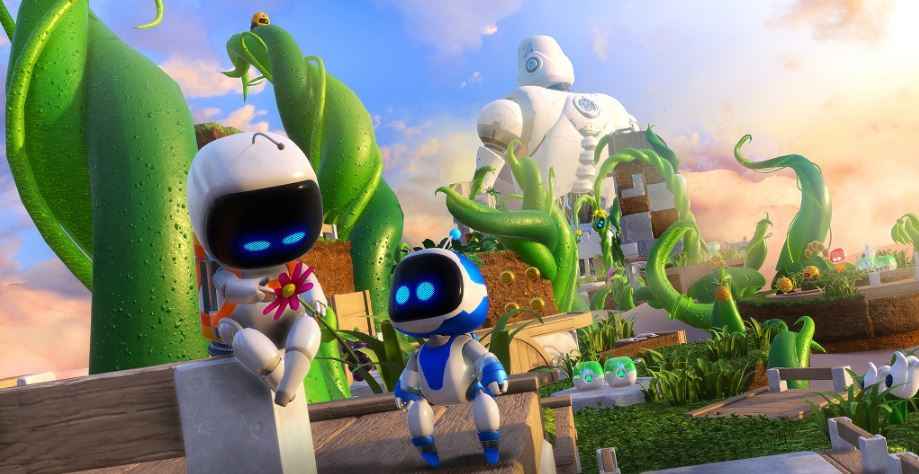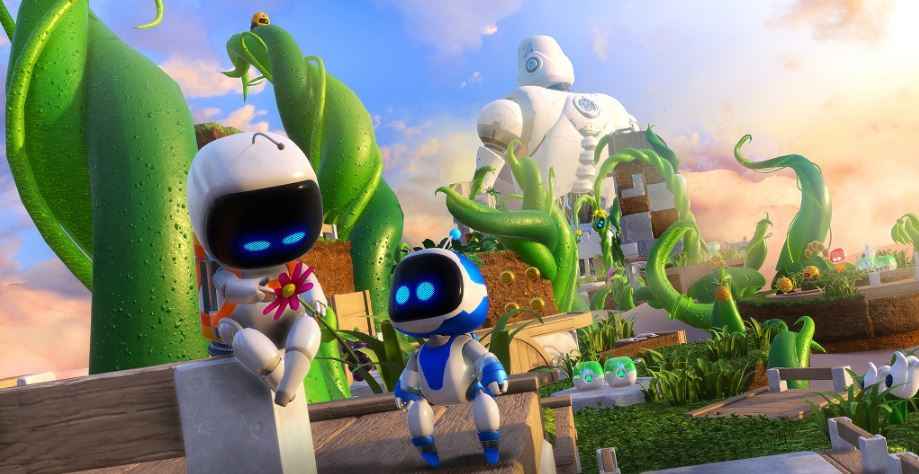 You take control of the captain as you take a virtual reality journey through space to save your crew mates. The action unfolds around you 360 degrees as you jump and run your way through 20 unique levels, including jungles, beaches and stunning city skylines.
The level design is superb, the boss battles immense and the Astro bots have a host of cool gadgets, including water guns and ninja stars. If you're going to buy one game for PS VR then Astro Bot Rescue Mission should be it.
Best PSVR Games – Batman: Arkham VR
---
Read the Batman: Arkham VR review.
Something that many reviews of Batman games have often said is that you can "be the Batman", and in truth, I'm not sure any further non-VR can really say that anymore because in Batman: Arkham VR, you really do feel like the Batman.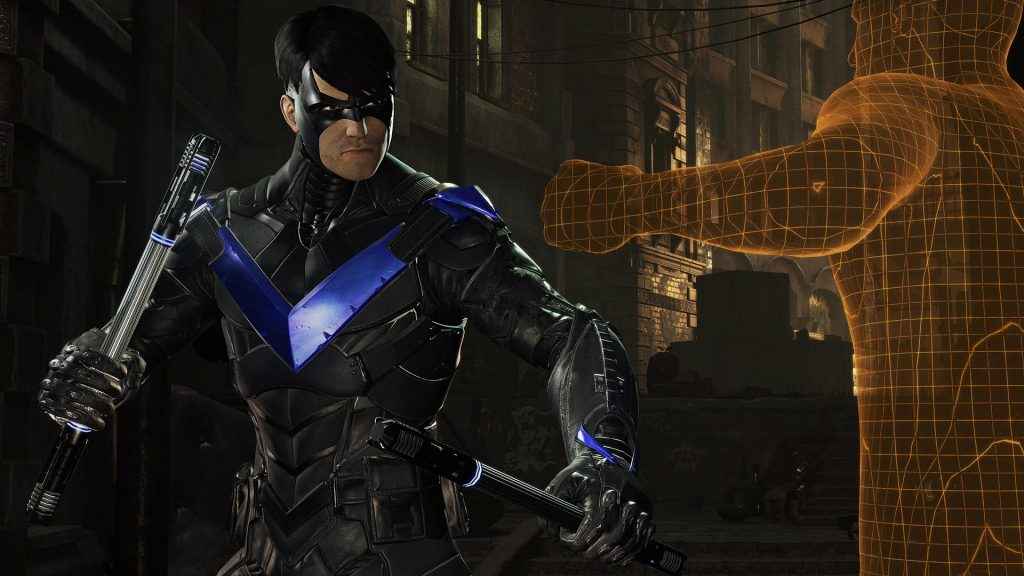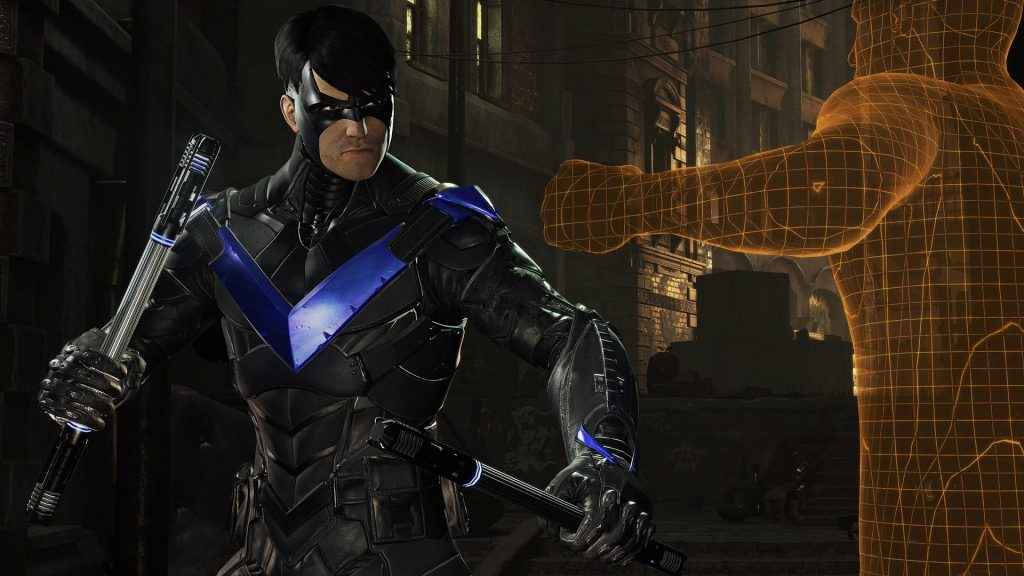 A true fulfilment of superhero fantasy, Batman: Arkham VR embraces the sleuthing aspects of the World's Greatest Detective. Eschewing fisticuffs for fancy gadgets, Arkham VR has players using a combination of head tracking and gesture controls to solve mysteries that take them from the depths of the Bat-cave and out into the Gotham streets beyond, where they'll tangle with iconic villains such as The Penguin and other unsavoury characters from the pages of DC Comics.
It's also tremendously immersive; a particular scene when you look into a mirror and see Batman staring back at you, reacting to every little movement and slight twitch of your head, remains a true gaming moment. In short, no PSVR collection is complete without Rocksteady Studios cracking Batman: Arkham VR.
Best PSVR Games – Blood and Truth
---
Read the Blood and Truth PSVR review.
With its action-filled focus on London gangsters and guns, Blood and Truth is the sort of hi-octane, spectacle stuffed fun that fully delivers on the immersive possibilities of PSVR.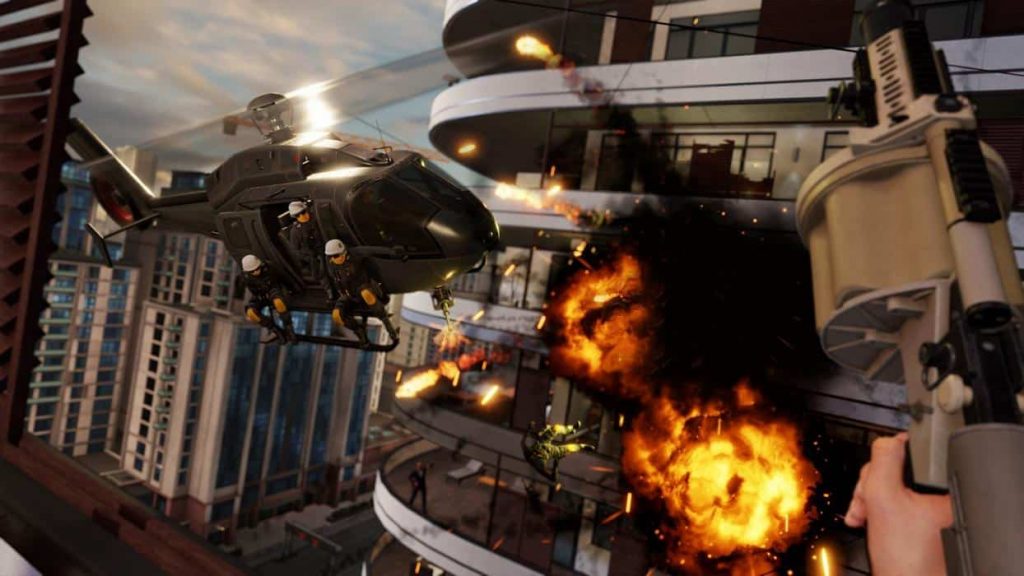 A glorious marriage of everything from London gangland movies such as Rise of the Footsoldier to John Wick and even Edgar Wright's superb music 'n' wheels opus Baby Driver, Blood and Truth is fantastically explosive cinematic shooter with sky high production values and satisfaction to match.
Best PSVR Games – DOOM VFR
---
Read the DOOM VFR review.
Of all the games to be ported to PlayStation VR, DOOM always seemed to be one that might be compromised the most. The final result however, is quite the opposite to say the least.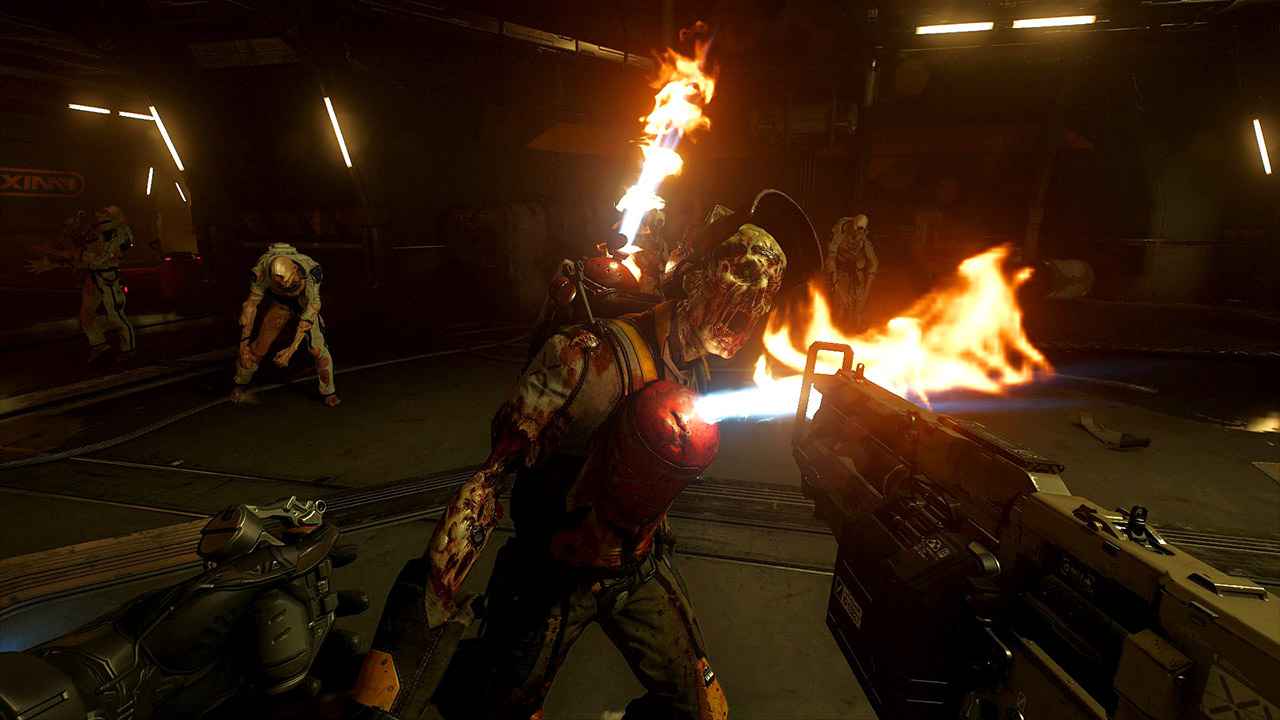 Without exaggeration DOOM VFR captures the breakneck fury and thunder of its 2016 non-VR counterpart with aplomb. Everything is here; from the strumming, pulse pounding sci-fi soundtrack to the shotguns, rocket launchers, BFGs and everything else you could ask for from a DOOM game. Make no mistake, DOOM VFR is an unerringly true ode to the godfather of the first person shooter, and one that utilizes PSVR to bring a new dimension of hyperkinetic ultra-violence that no PSVR owner should be without.
Best PSVR Games – Firewall Zero Hour
---
With the taste of the ill-fated Bravo Team still unfortunately lingering in our mouths, we were still longing for a decent tactical shooter for PSVR here at PSU Towers. Now less than a few months after the release of that game we have Firewall Zero Hour – an effort that absolutely delivers on that promise and in doing so ends up basically becoming Rainbow Six on PSVR.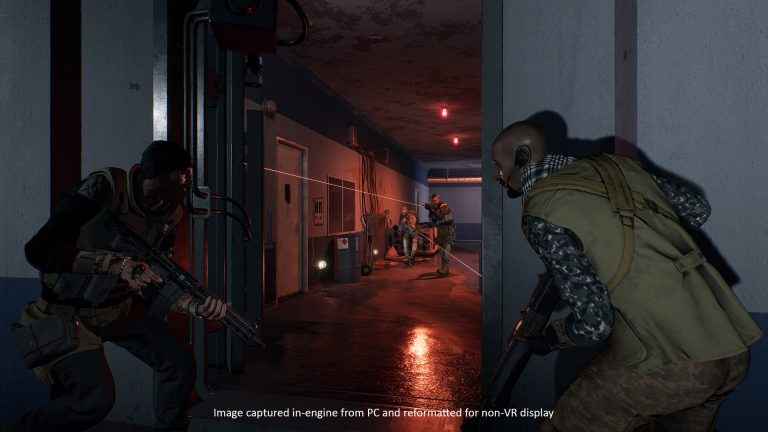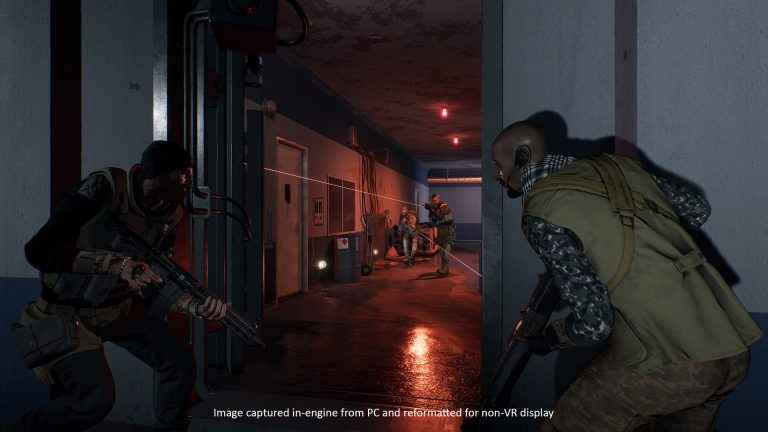 Boasting great PS Aim controller support, superb role-based co-operative play and some of the most tense first-person shooter action available on PSVR (you actually find yourself listening out for the smallest sound of human movement), Firewall Zero Hour is in class all of its own.
Best PSVR Games – Ghost Giant
---
Read the Ghost Giant review.
As much as PSVR is an effective platform for deeply immersing players in new games and experiences more than ever before, so too can it be used to pluck the heartstrings more acutely than non-VR games are capable of doing. Clearly realizing this, the developers behind Ghost Giant have achieved just that – fashioning an emotionally resonant adventure that is quite unlike any other on PSVR.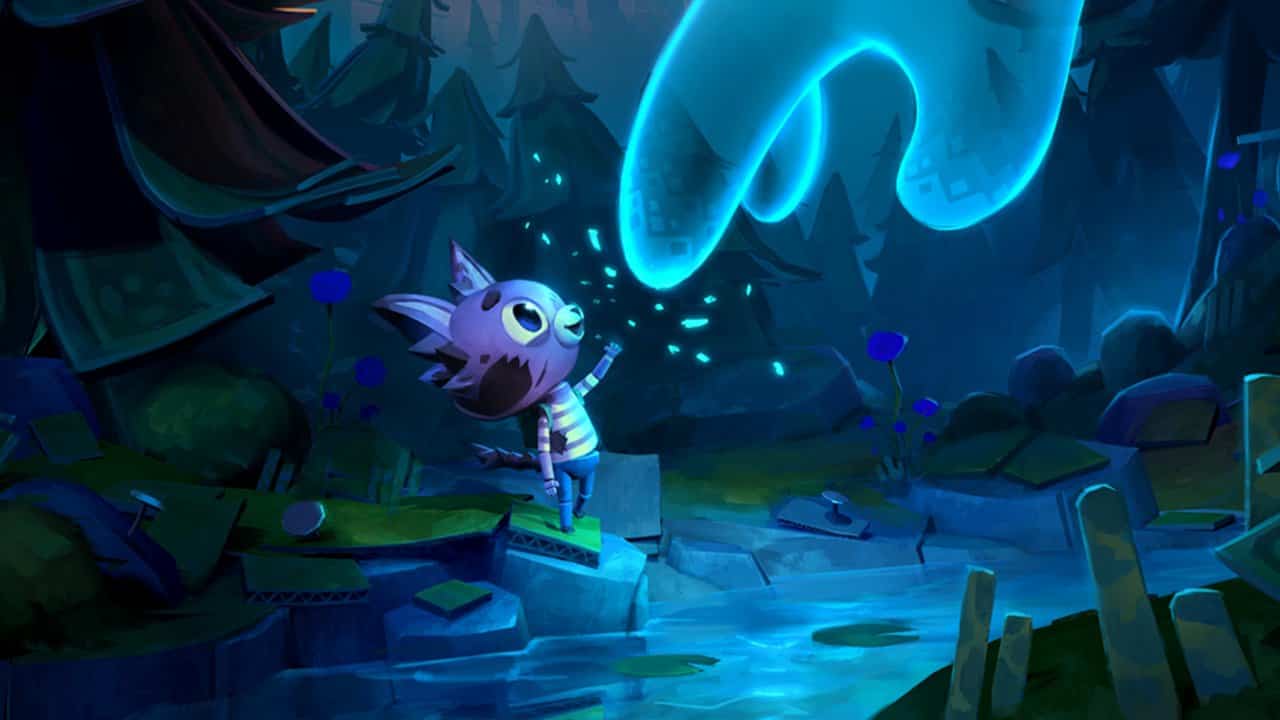 As a the towering, titular Ghost Giant, players can reach into the world of Louis, a sad and lonely little boy who craves companionship and the love of his mother who has fallen into a deep depression. By reaching into Louis world, players can help him with activities such as pulling weeds out of the ground, painting pictures, clearing the road and much more besides. You'll struggle to find a more charming effort that Ghost Giant on PSVR on anywhere, really.
Best PSVR Games – Job Simulator
---
Read the Job Simulator review.
Robots have replaced human. In Job Simulator, you are a robot. Use your PlayStation Move controller to carry out tasks. Work as a Chef, Office Worker, Mechanic or Store Clerk and manipulate objects to help you complete your objectives.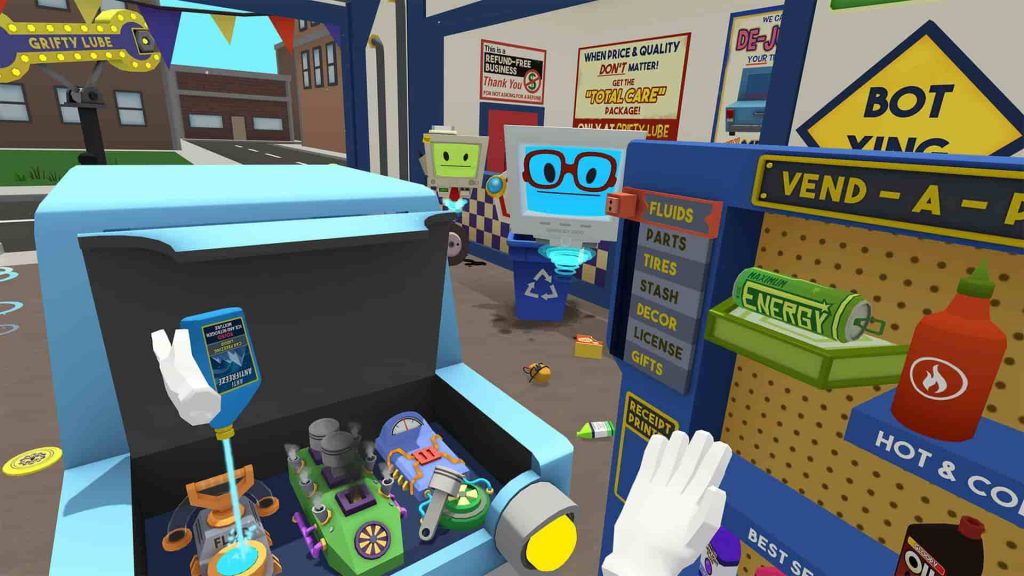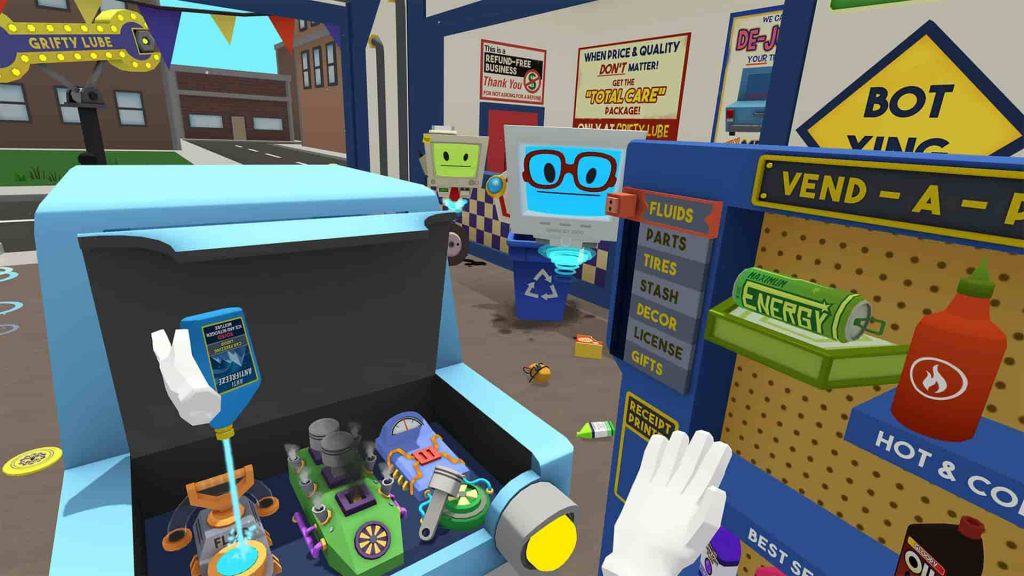 The movement tracking is superb and there's plenty of giggles to be had as you fumble around trying not to get fired!
Best PSVR Games – Moss
---
Read the Moss review.
With her cute floppy ears, inquisitively twitching nose and determined expression, little mouse heroine Quill was perhaps until now the most unlikely mascot Sony could have had for PSVR, and yet that's exactly the position she finds herself in with the release of Moss, arguably one of the best PSVR games to date.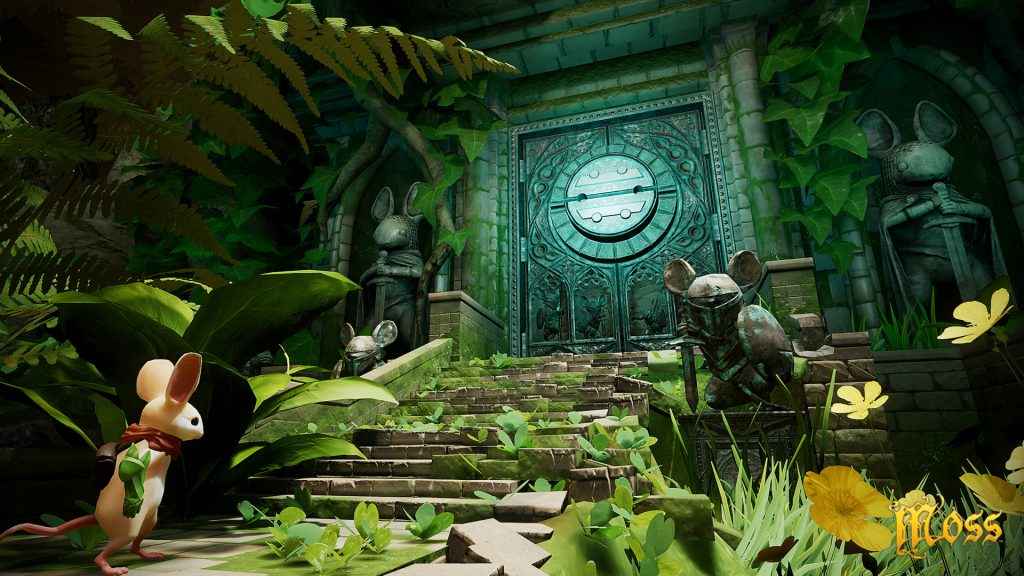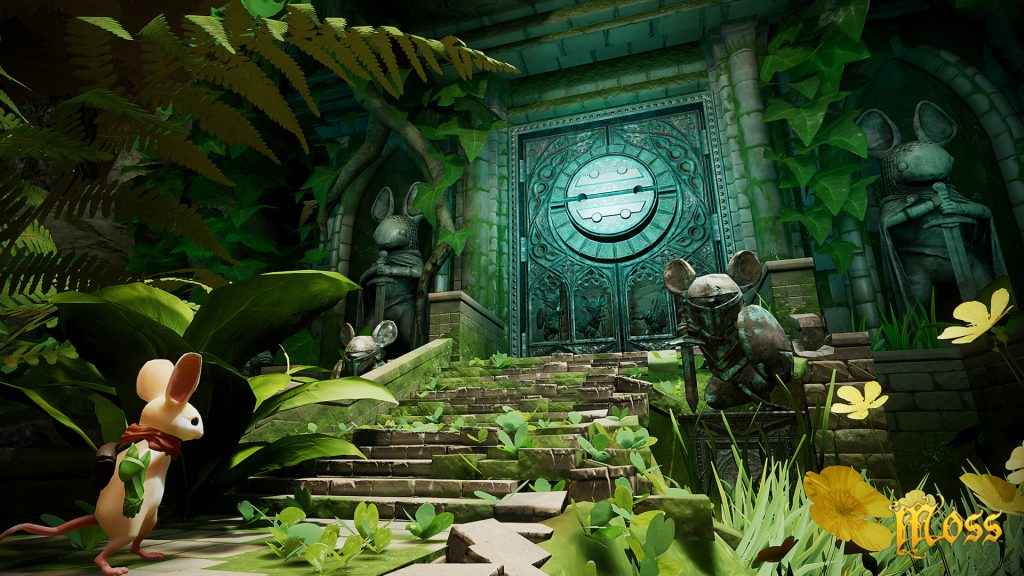 As the diminutive and charming Quill, players must guide her through a fairy-tale world in order to rescue her uncle and banish an ancient evil from the world. Framed as a third-person platformer puzzle game, Moss is a visually arresting effort that leverages PSVR's head tracking capabilities to enable the player to peer over and underneath the environment to discover all manner of crucial items and secrets. Moss is utterly essential.
Best PSVR Games – Resident Evil 7: Biohazard
---
Read the Resident Evil 7: Biohazard review.
It's commendable that not only did Resident Evil 7: Biohazard mark a fresh start for Capcom's venerable survival horror franchise, but also that it gave the PSVR one of its best games in the process.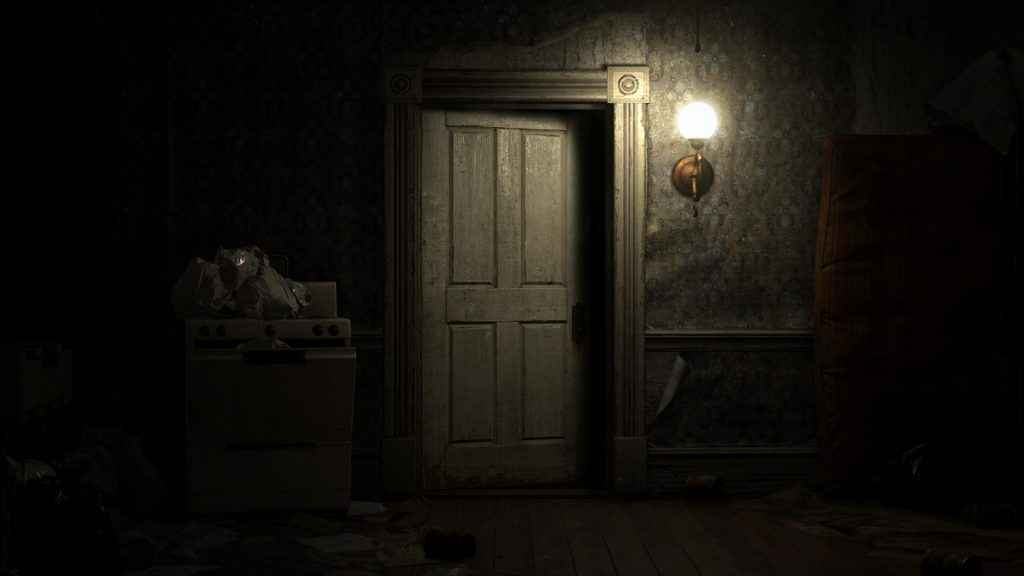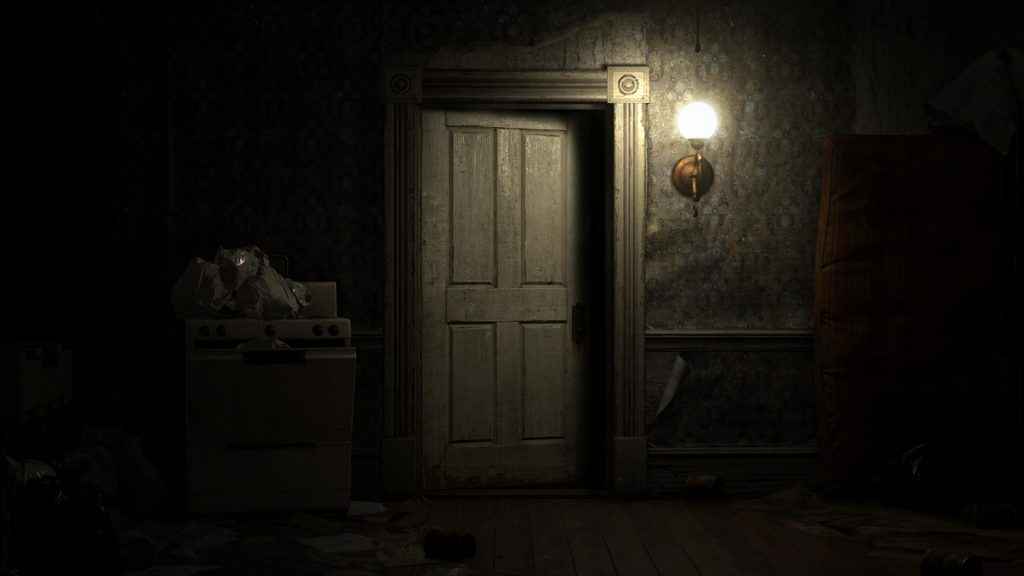 Rather than some curtailed morsel, the entirety of the full fat Resident Evil 7: Biohazard experience is completely replicated and in doing so, presents itself as perhaps the singularly most terrifying experience PSVR can currently offer. If you want to impress your friends and convince them to buy a PSVR, just get them to spend 30 minutes with Resident Evil 7: Biohazard on PSVR. It'll work – trust me.
Best PSVR Games – Rez Infinite
---
Read the Rez Infinite review.
What happens when you take one of the best games ever and stick it on PSVR? The answer is predictably simple; you end up with one of the best games ever, in VR. A staggering achievement on just about every level, Rez Infinite channels everything that was great about the PS2 original into what ends up being the best Rez ever.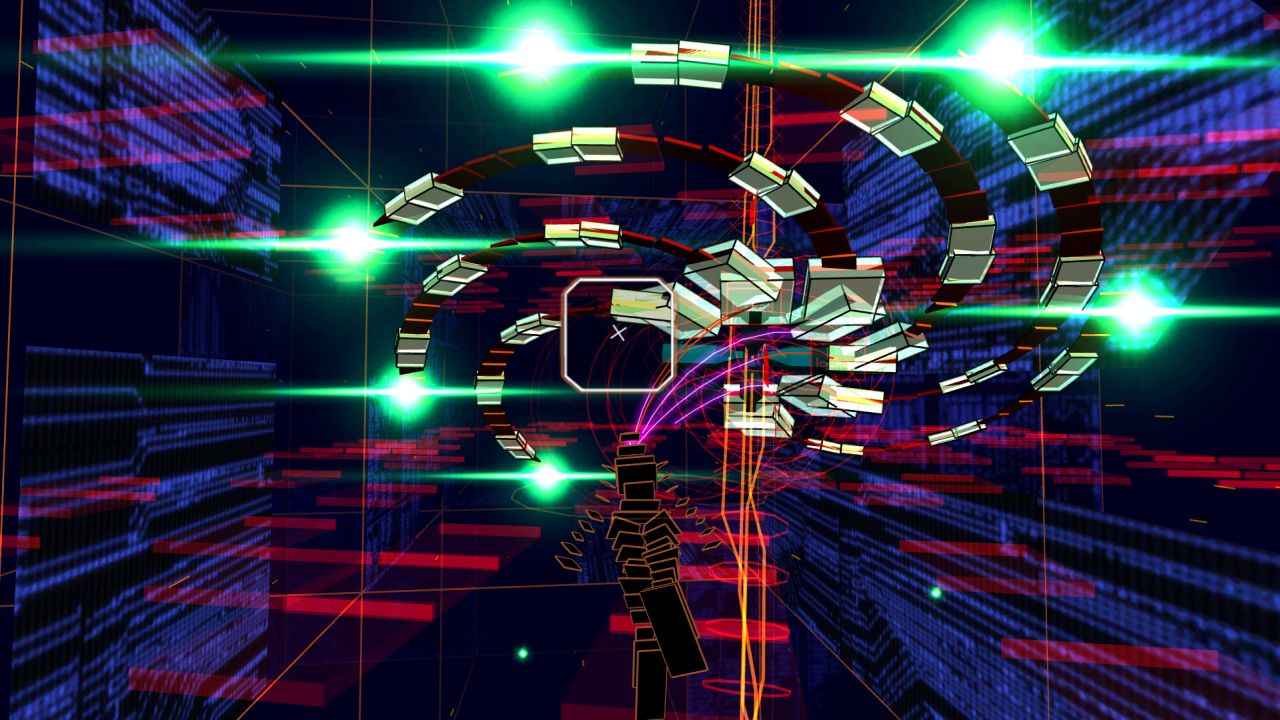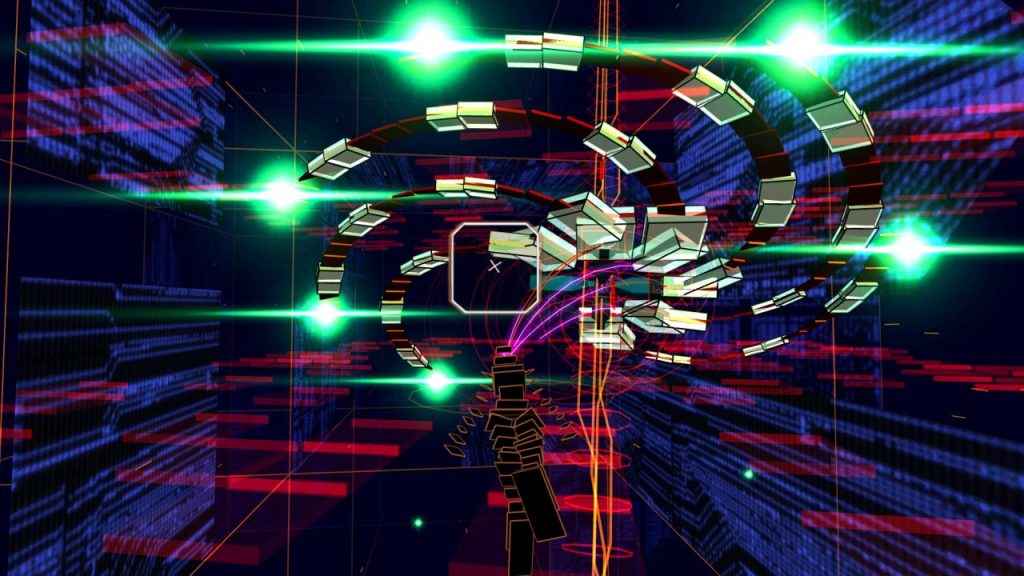 Boasting near abyssal depth, a rip-roaring thudding soundtrack and some of the most accessible yet challenging gameplay money can buy, Rez Infinite is an essential purchase for PSVR owners everywhere. Don't miss out on this one.
Best PSVR Games – Robinson: The Journey
---
Read the Robinson: The Journey review.
Of all the games in this article, none come as close to thrusting the player so convincingly into a virtual world than Crytek's Robinson: The Journey. With arguably the best visuals on PSVR (the PS4 Pro version is simply stunning) Robinson: The Journey fashions a sense of place quite unlike any other; the sensation of watching a colossal Brontosaur crane its massive neck around as it slowly thunders past proving to be a revelation to say the least.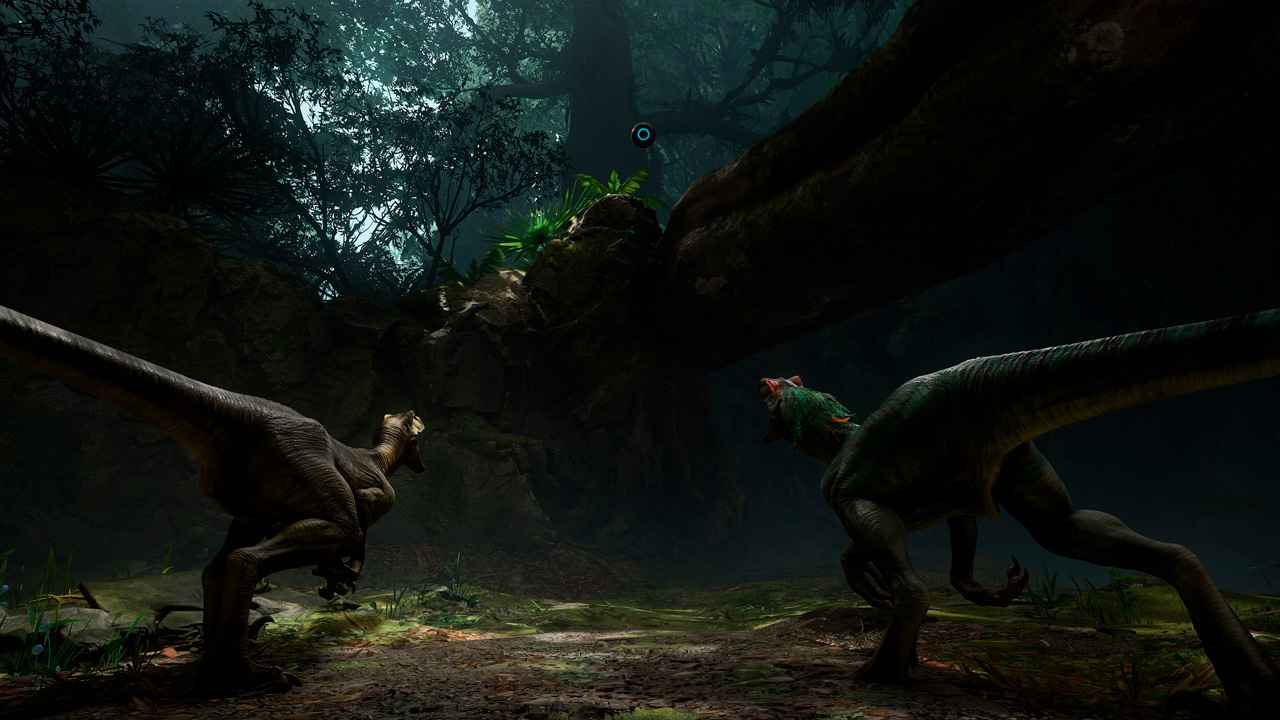 With an expansive environment that begs to be explored and some really cleverly implemented traversal and player movement systems, Robinson: The Journey is the game that you want to bring out when you're showing off your shiny new PSVR. I mean come on now, it's basically Jurassic Park in VR for all intents and purposes. What's not to like?
Best PSVR Games – Sairento VR
---
Come on, we've all had that fantasy. You know the one – the one where you're a ninja and you're twirling through the air with a sword in one hand and a gun in the other as you dispatch a range of foes in glorious first-person, slow motion combat.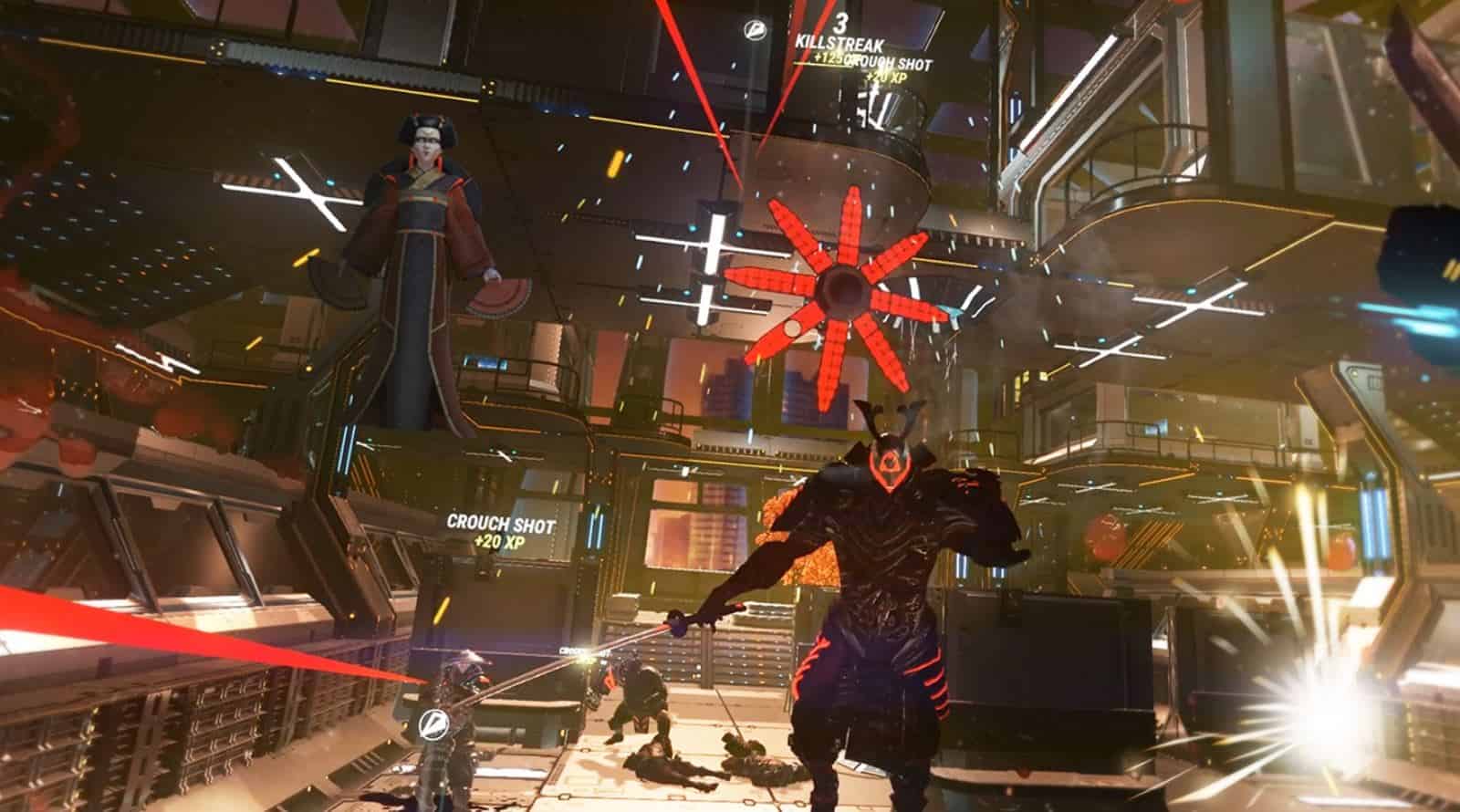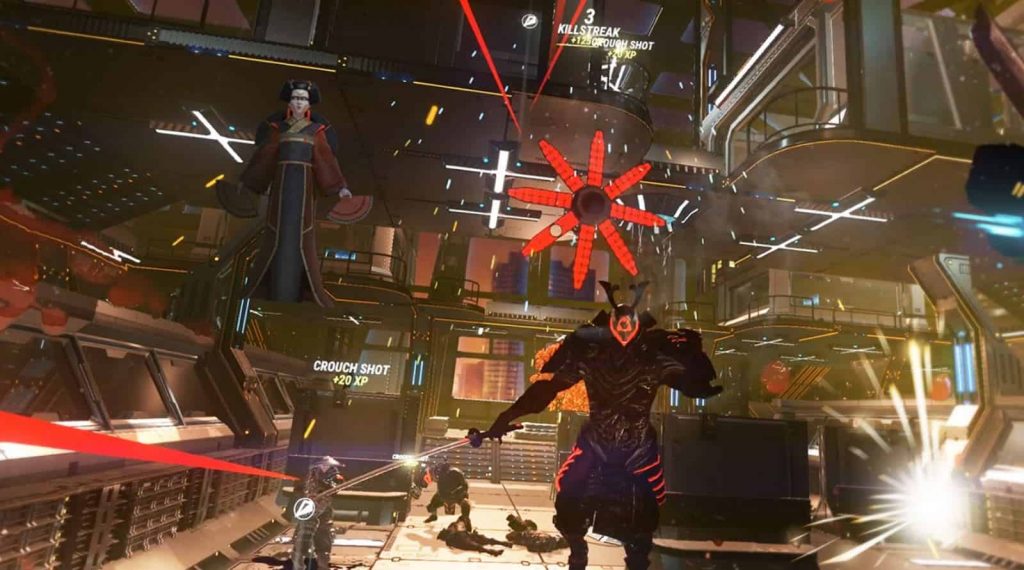 Well, Sairento VR *is* the game that fulfills that fantasy and more than that it feels like a true game changer for PSVR as it boasts some of the most frenetic and satisfying combat on the platform. Not only that but it is pretty much the only PSVR game available that empowers you to such an extent that when you take off the headset, you're annoyed that you happen to find yourself back in your old, and decidedly less capable body. Sairento VR is absolutely superb.
Best PSVR Games – Skyrim VR
---
Read our Skyrim VR hands-on impressions.
With the advent of VR technology, the imagination has always been captured by the notion of being able to step into worlds that we've enjoyed in non-VR games. At the top of that list for most people was The Elder Scrolls V: Skyrim Special Edition and much like what Capcom achieved with Resident Evil 7: Biohazard, Bethesda have also managed to fit a comprise-free version of Skyrim on PSVR.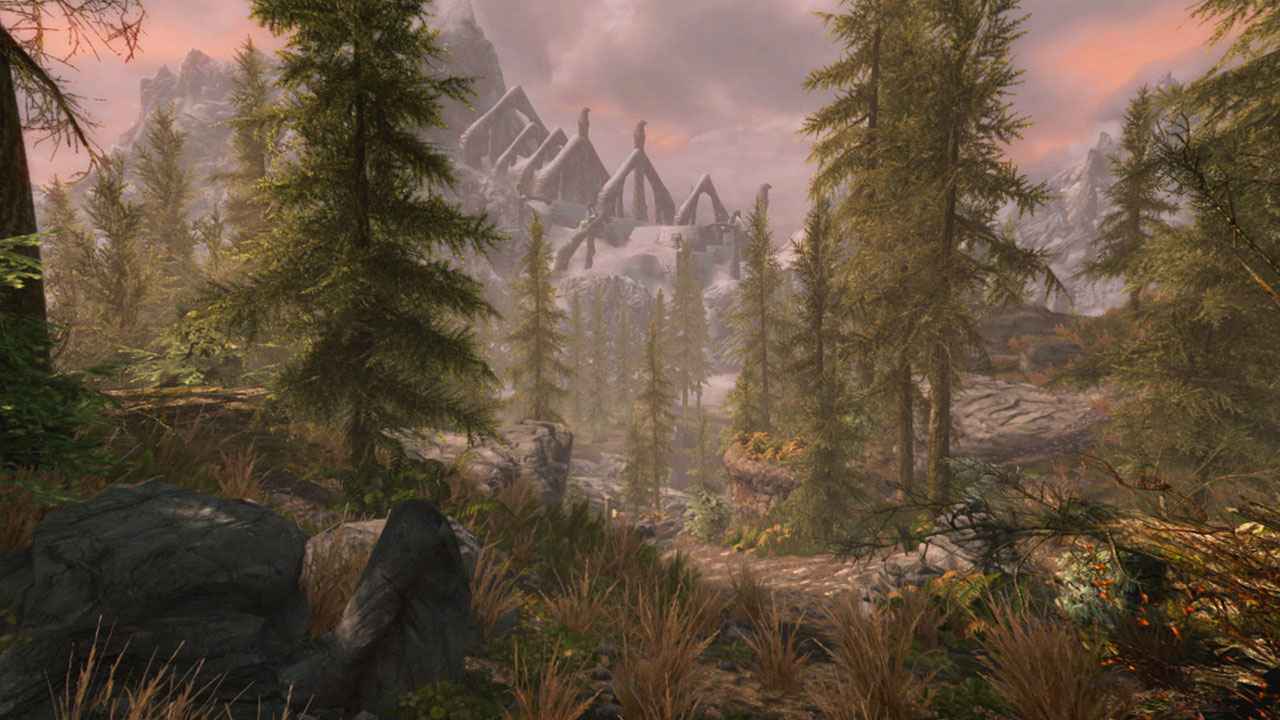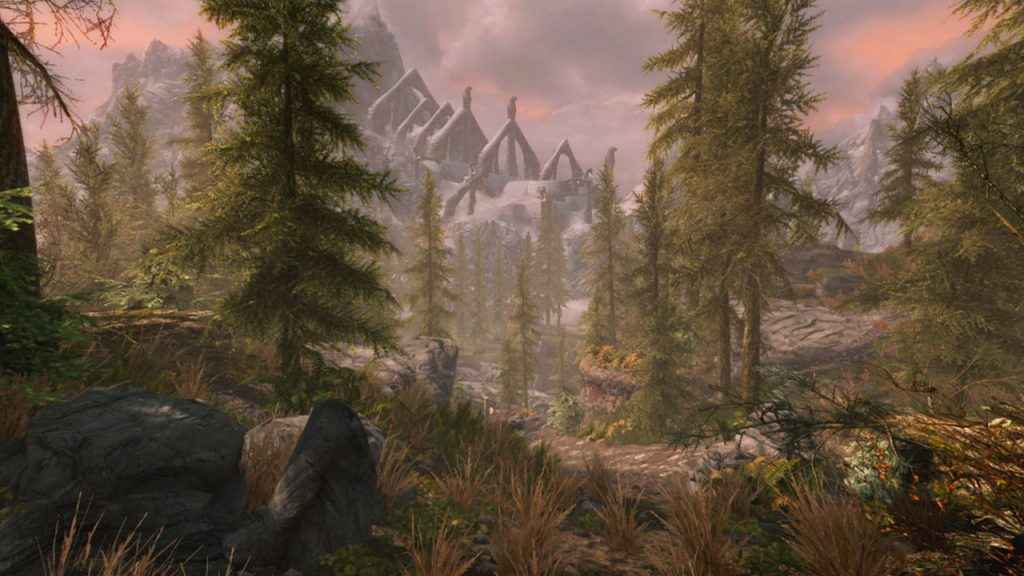 Let's think about that for a second; Skyrim in VR. Imagine peering over the Throat of the World, or, stalking through the ornate walls of the Sky Haven Temple as if you were actually there. Skyrim VR is the real deal with a stunning open world to explore.
Best PSVR Games – Star Trek: Bridge Crew
---
Read the Star Trek: Bridge Crew review.
There's no getting around it – Star Trek: Bridge Crew does a fantastic job of making you feel like you are in control of a Federation starship. Everything from the computer displays to the sounds that the ship makes all seem to have been pulled directly from the TV show and thrust into your PSVR headset.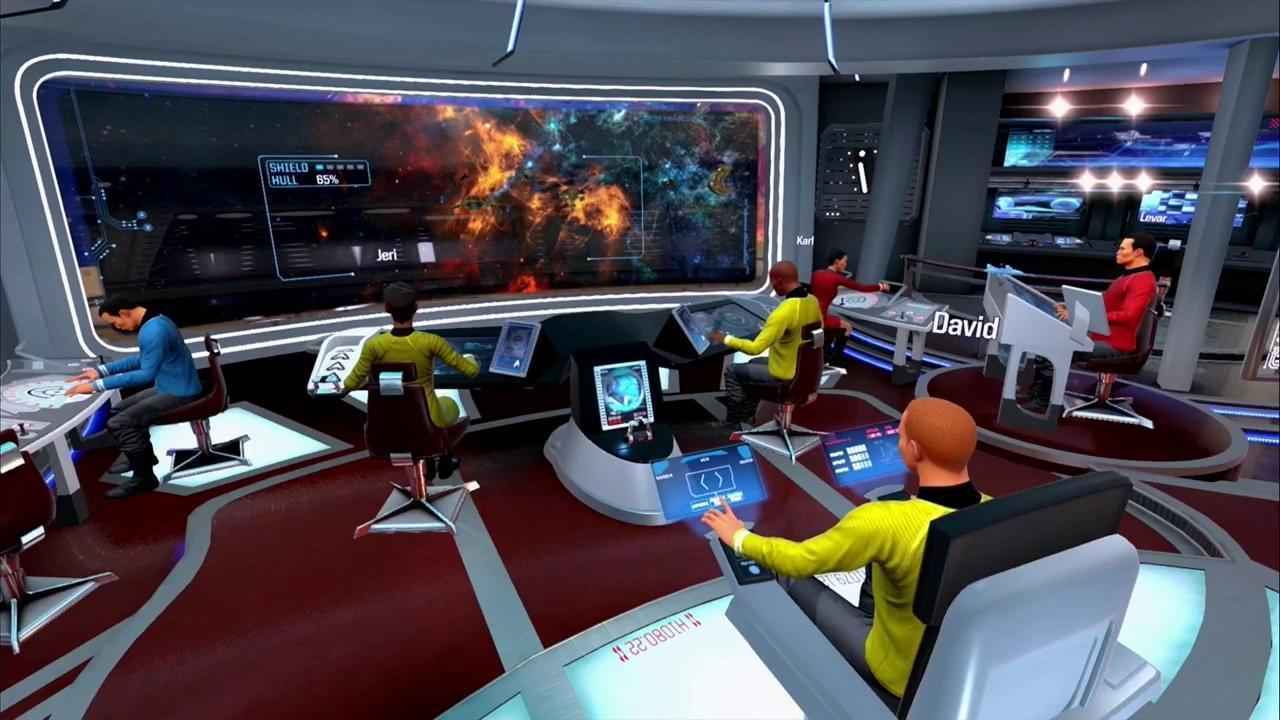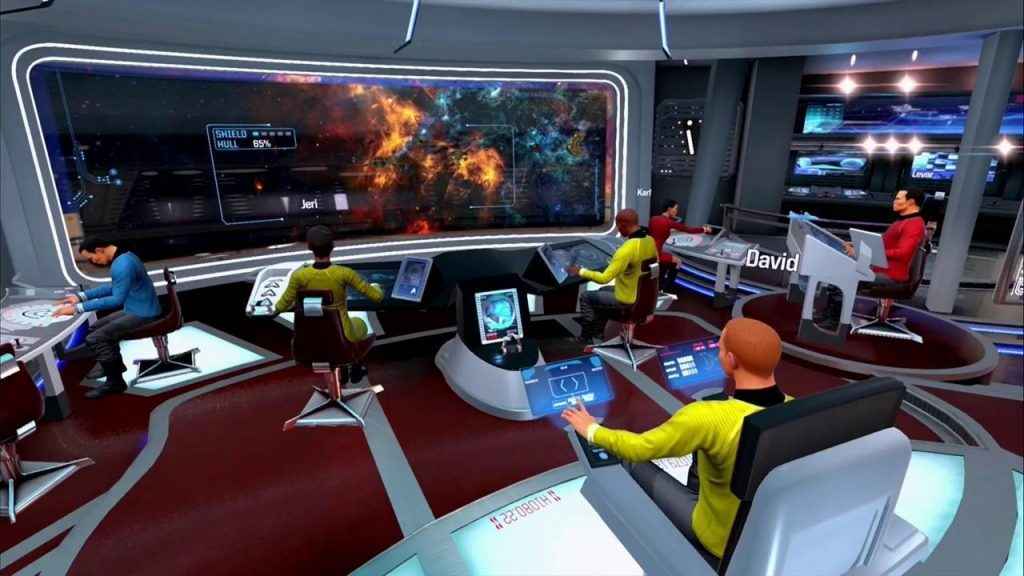 What's most surprising about Star Trek: Bridge Crew however is the depth of the video game that lurks beneath its enticing exterior. A true test of micromanagement and strategy, Star Trek: Bridge Crew will have you and your friends shouting orders to adjust power to the engines, hail incoming ships and investigate mysterious space anomalies just like the real show. For both PSVR owning Star Trek fans, Star Trek: Bridge Crew is simply essential.
Best PSVR Games – Superhot VR
---
Read the Superhot VR review.
Imagine if someone made a game based on The Matrix. Now, imagine someone decided to take that game and use PSVR to bring it to life. This is Superhot VR; a game where you can dodge a bullet, toss a bottle at your assailant, catch the gun from his collapsing corpse and then spin around and shoot another would-be murderer trying to creep up on you, all in one smooth, badass motion.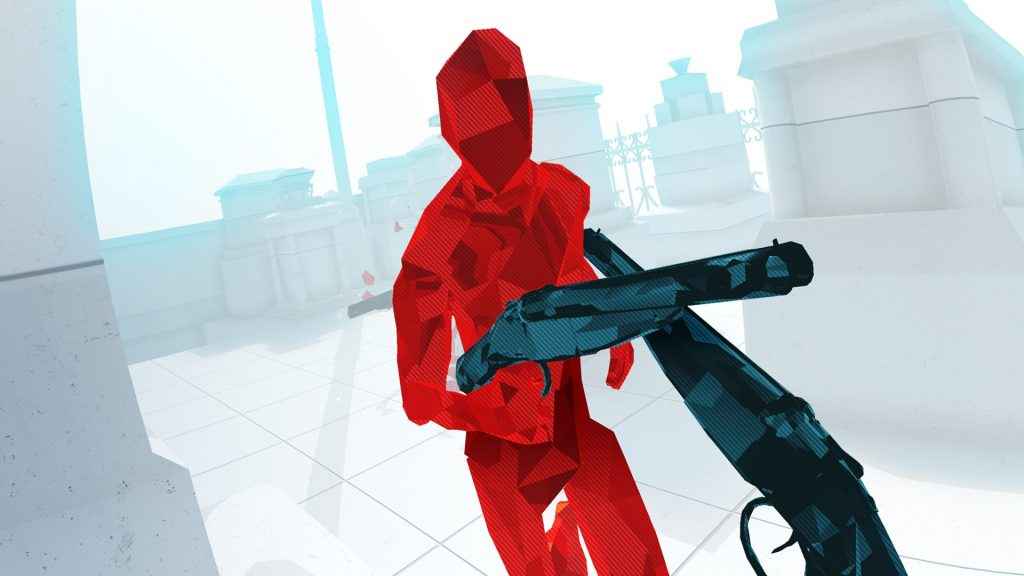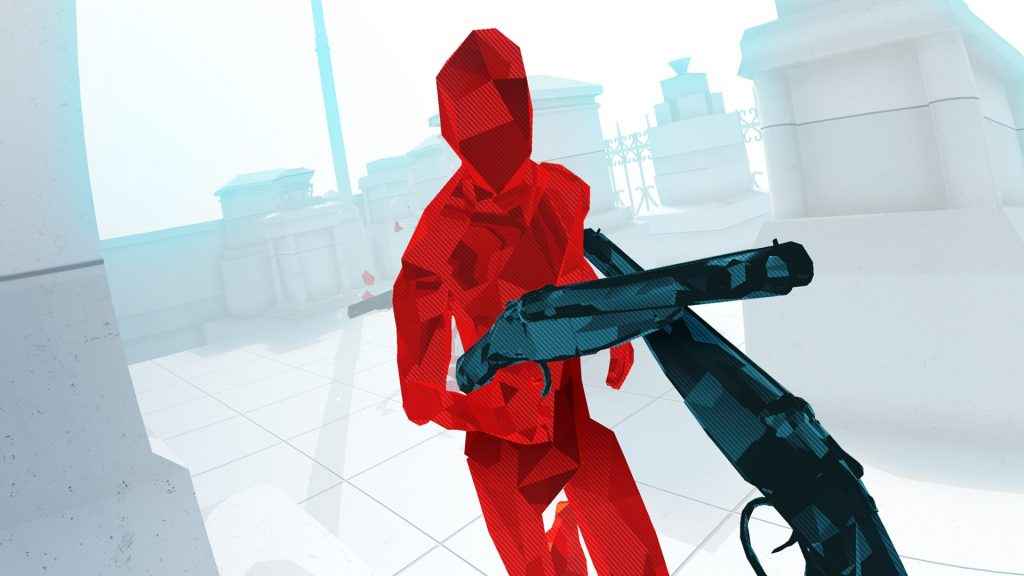 Without question, Superhot VR effortlessly makes its case as one of the best PSVR games you can buy right now. It's that simple – stop reading this and go out and buy it.
Best PSVR Games – Tethered
---
Read the Tethered review.
A towering example of how you should do the god sim in VR, Tethered leverages the immersive capabilities of PSVR to create something highly unique for the platform. Sticking players in the cloudy shoes of an unseen deity, Tethered has folks quite literally tethering its lombax-like creatures to complete a number of tasks, such as foraging for food, fighting enemies and building structures.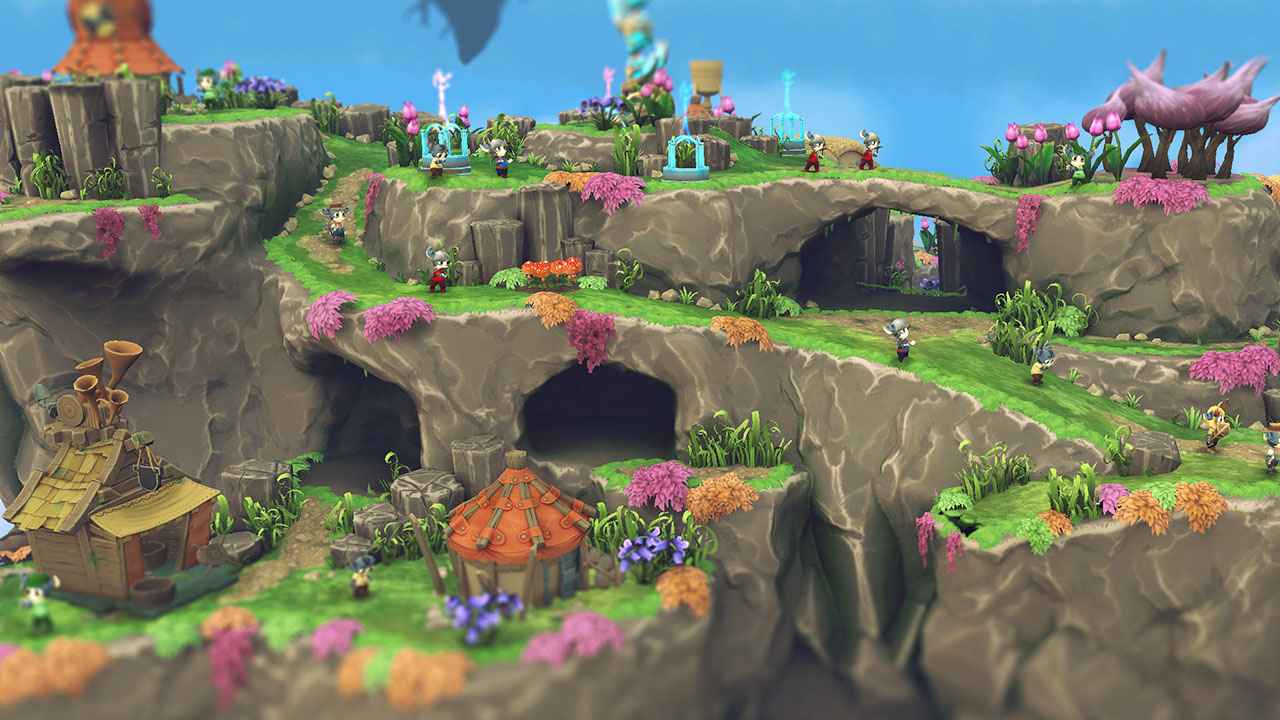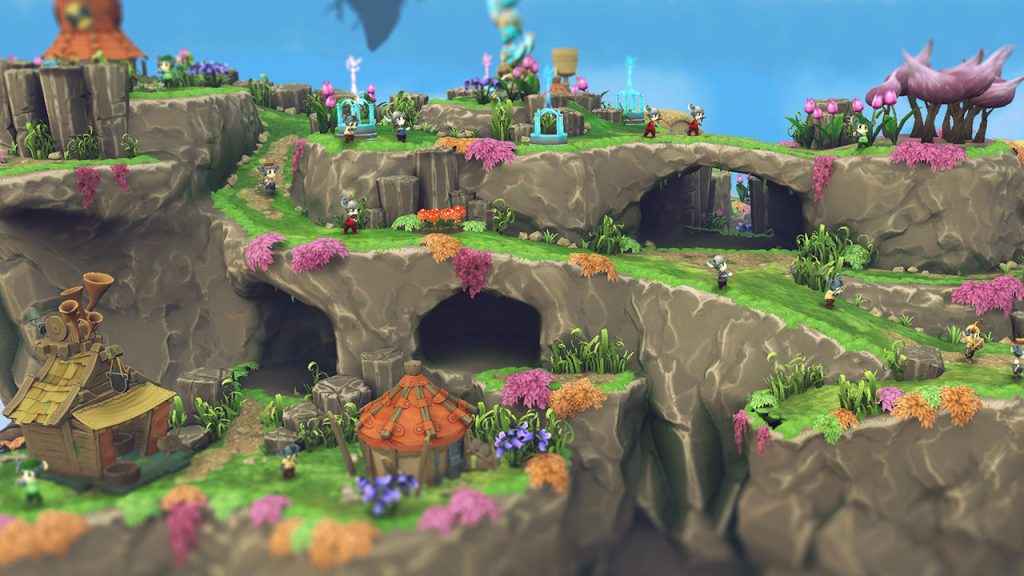 With an expansive construction tree available, not to mention a wide variety of different units to use and levels to conquer, Tethered is a fantastic strategy and resource management affair that will hopefully serve as a beacon for other like-minded efforts to find their way onto Sony's Virtual Reality platform.
Best PSVR Games – The Invisible Hours
---
Read the The Invisible Hours review.
Without a doubt, PSVR is capable of supporting some truly transformative storytelling experiences, and at the vanguard of this boast is The Invisible Hours. As an invisible, time manipulating observer, you are tasked with following a number of guests around a windswept manor in order to discover which one is responsible for murdering the mansion's host.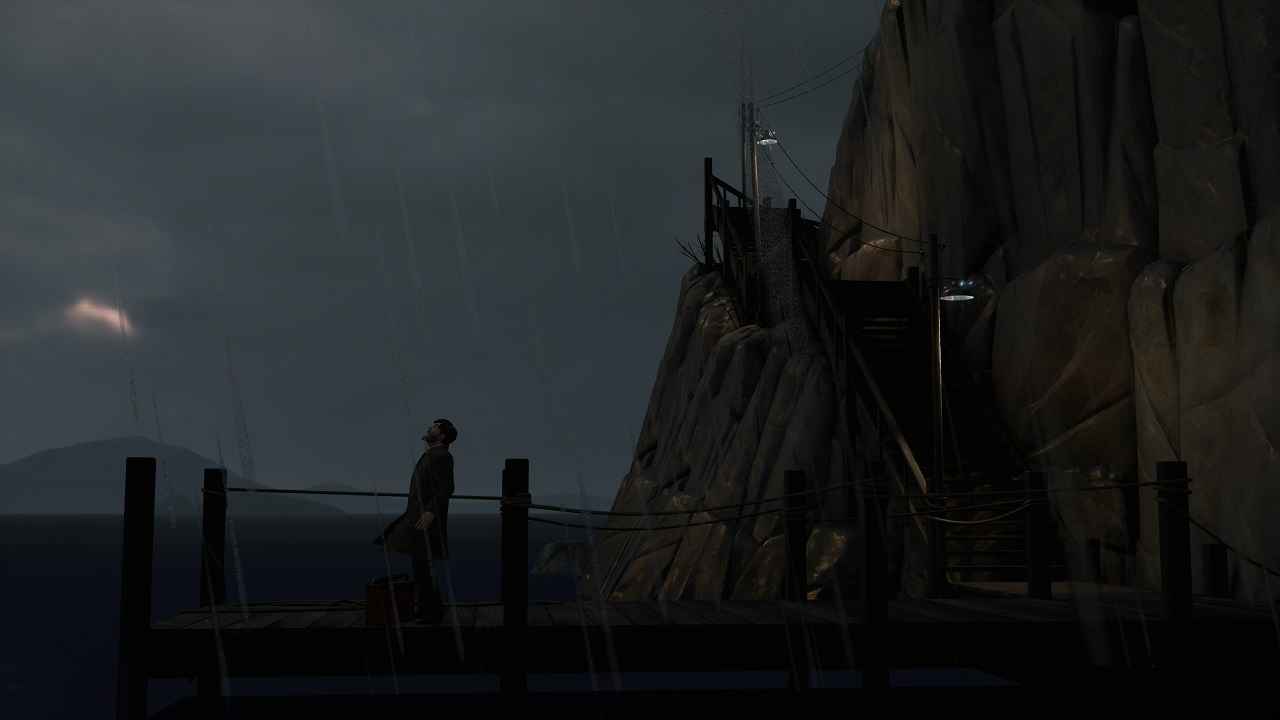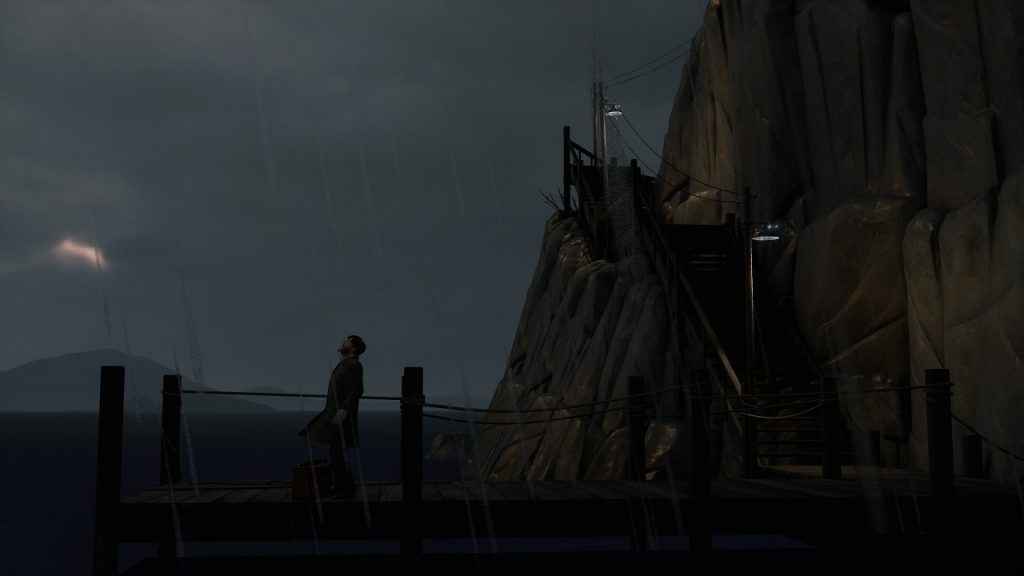 Beautifully acted and breathlessly immersive, The Invisible Hours is a true slice of mature and involving virtual theatre the likes of which PSVR has yet to see elsewhere. One of the best PSVR games? Certainly.
Best PSVR Games – The Persistence
---
With influences such as Dead Space and Alien Isolation it's easy to see why The Persistence ended up being as good as it is. More than just a linear scare-em up however, The Persistence also blends in some really rather clever roguelike elements to create a wholly unique experience.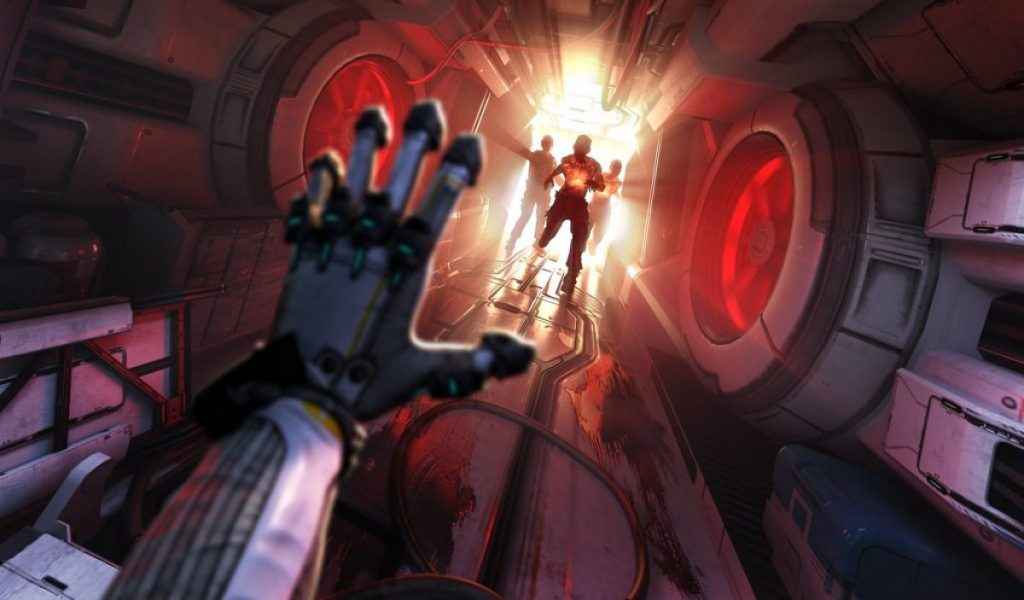 Set aboard a damaged spaceship where everyone has been brutally murdered, players must navigate their way through the ship avoiding enemies, fabricating weapons and activating the ship's systems along the way. Tense, visually opulent and boasting some of the finest scares on PSVR, The Persistence is an endlessly clever affair that actually taxes your gaming skills in a meaningful way rather than having you be there as some sort of passive observer.
Best PSVR Games – Until Dawn Rush of Blood
---
There's plenty of great scary games on PlayStation VR, and Until Dawn Rush of Blood was one of the first to chill our bones. Using the Move controllers is optional, but certainly adds to the VR experience.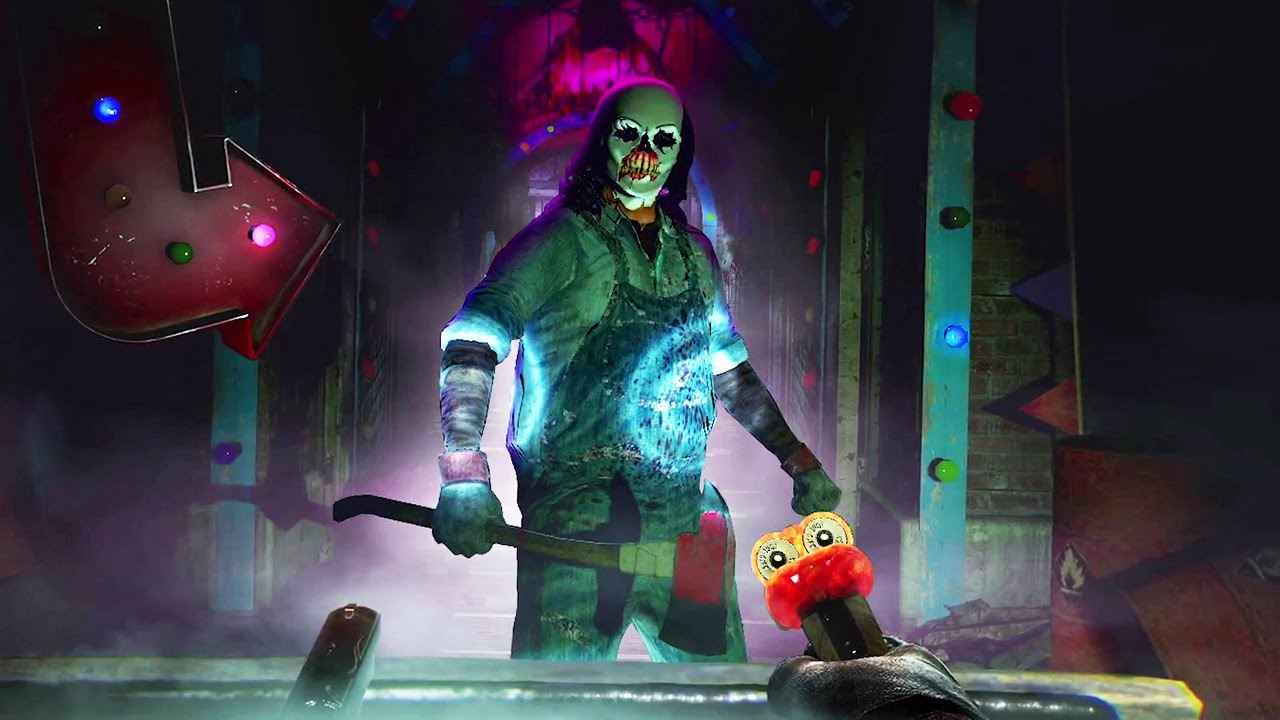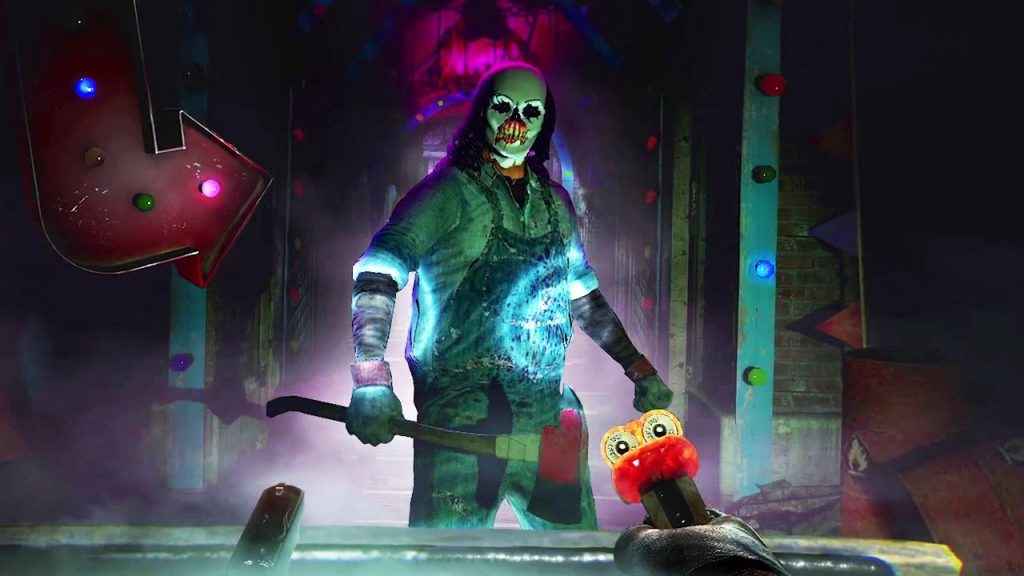 In this spin-off to the main PS4 entry in the series, you enter a horrific roller-coaster ride. Strapped into your carriage, equipment with a pair of shooters, you twist and turn through seven horror-themed locations blasting away at some terrifying sights!
It's a short ride, granted, but this on-rails shooter is both atmospheric and has a fair few jump scares that may just knock you off your feet!
Best PSVR Games – Wipeout Omega Collection
---
Read the Wipeout Omega Collection review.
In retrospect, the Wipeout Omega Collection seems like it should have been on PSVR all along. Ported by a brave team of just five(!) people, Wipeout Omega Collection on PSVR isn't just some throwaway, afterthought PSVR mode that has been tenderly engineered to skip around PSVR's perceived strengths and weaknesses, it is the *whole* experience brought kicking and screaming onto PSVR without compromise.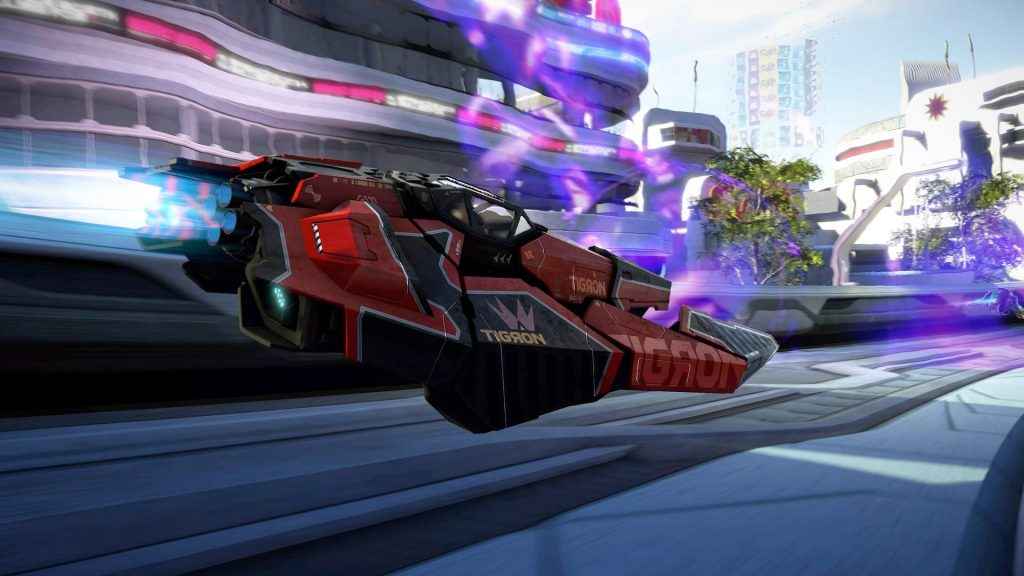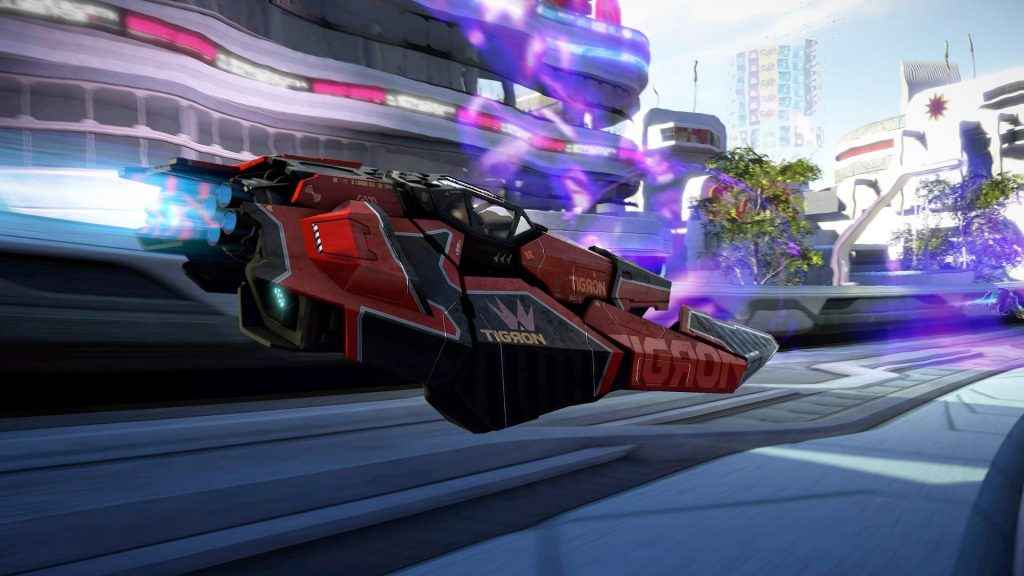 Wipeout Omega Collection simply feels like a revelation when experienced in virtual reality, with the additional immersion afforded by PSVR being employed to give Wipeout a raw kind of viscera and sense of speed it simply never had before. Whether you're leaning into corners, gripping the sofa tight as you reach top-speed or using PSVR's head tracking capabilities to peer into upcoming corners in order to judge their curvature, Wipeout has never been or felt as good as this.
If you enjoyed this feature on the best PS4 PSVR games, why not check out some of our other 'best of' features, such as the best FPS games, best PS4 exclusives and best PS4 indie games and best PS4 fighting games that money can buy.