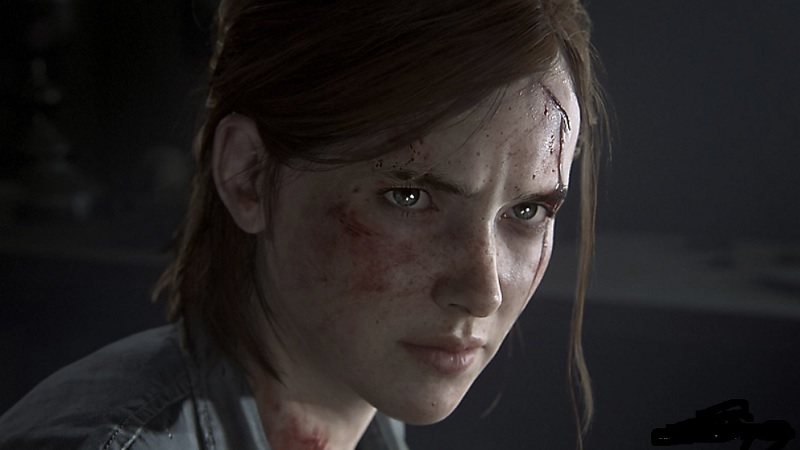 All PS4 Exclusives, Best PS4 exclusives – Arguably, easily one of the best things about owning a PS4 is the ever growing selection of PS4 exclusives that you can get for it. From the likes of God of War to Uncharted 4 and everything in between, the sheer variety of exclusive titles on PlayStation 4 is matched only by their caliber. Make no mistake – these PS4 exclusive games are certainly a must play. So whether you've just found yourself in possession of a shiny new PS4, or, if you've had one for a while and simply want to keep up to date on all the exclusives available for the console, we've got a comprehensive list of the best PS4 console exclusives. In the following list, we haven't included any PSVR exclusive titles. You can view the Best Games For PlayStation VR in our separate guide, while our PS5 FAQ meanwhile looks to the future of PlayStation. Finally, you can catch up on the best PS4 indie games in our handy guide as well.
Best PS4 Exclusives Of All-Time
---
Best PS4 exclusives of all-time:
Best PS4 Exclusives: God Of War: Ragnarok
---
An absolutely stellar sequel to 2018's God of War, God of War: Ragnarok ups stakes immensely and delivers arguably one of the most epic action RPGs seen anywhere.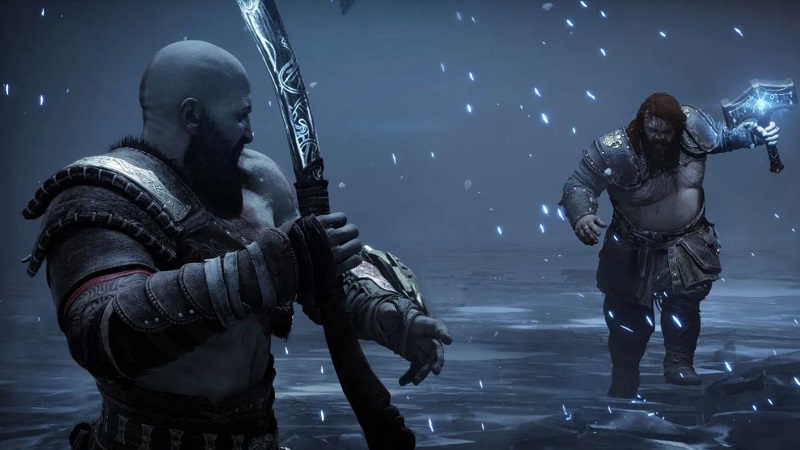 Boasting some best in class visuals on PS4 and some tremendous new characters in the form of Thor, Odin and many, many more, God of War: Ragnarok takes everything you loved about the previous game, doubles it in size, lavishes incredible production values over at all and easily becomes one of the best PS4 games in the process. What's not to like?
Best PS4 Exclusives: Horizon Forbidden West
---
Aloy returns in Horizon Forbidden West – a soaring sequel to 2017's Horizon Zero Dawn that once more reacquaints gamers with PlayStation's resident flame-haired heroine and her epic struggle against the machines and those who would do the planet harm.
With upgraded visuals and a truly massive world, Horizon Forbidden West not only continues the story in epic fashion but provides players with a sizable amount of new quests to complete, weapons to collect and of course, machines to destroy. Fans of Horizon Zero Dawn really have no reason not to check out Horizon Forbidden West on PS4.
Best PS4 Exclusives: Gran Turismo 7
---
Now this is the Gran Turismo that we all know and love. While Gran Turismo Sport was a decent enough (if content light) series entry, Gran Turismo 7 really does feel like the main course in a banquet of racing excellence.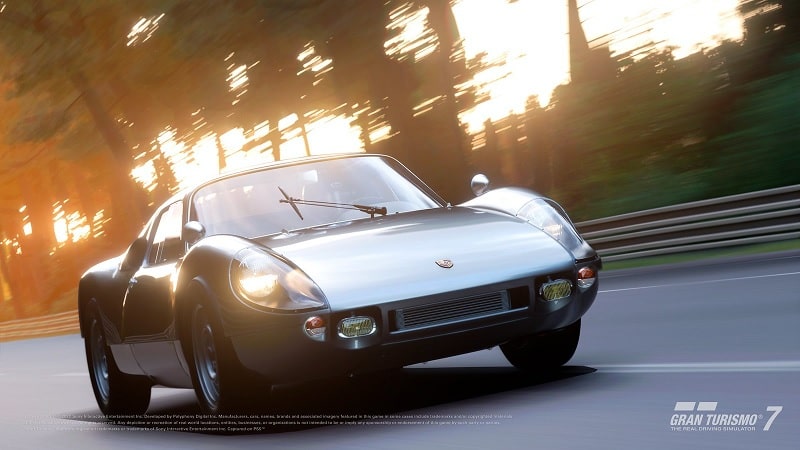 With a fully featured Gran Turismo campaign, reworked visuals, an upgraded physics model and more cars and tracks that you can shake a gearstick at Gran Turismo 7 is as good as it gets for both fans of the series and the racing genre at large. Unmissable stuff.
Best PS4 Exclusives: Marvel's Spider-Man: Miles Morales
---
A standalone expansion of sorts to 2018's superb Marvel's Spider-Man, Marvel's Spider-Man: Miles Morales kicks off right where that game left off – thrusting players into the spider-sneakers of Miles Morales as he starts to settle into his role as New York's second friendly neighborhood Spider-Man.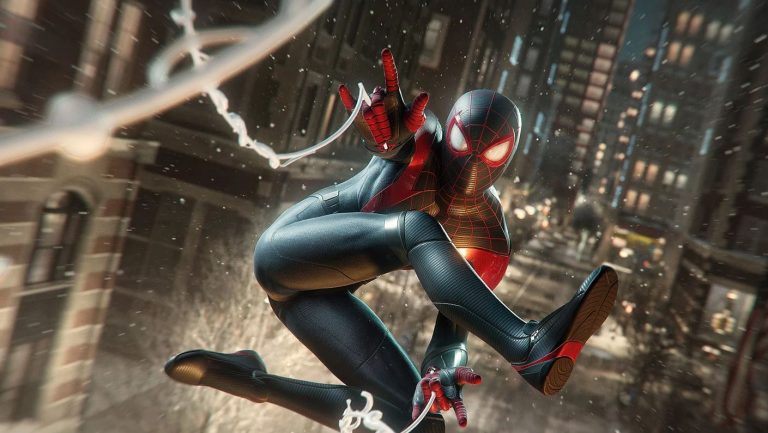 A much more streamlined effort than its predecessor that removes those pesky stealth missions and much of the open world bloat, Miles Morales also boasts a riveting story that is equal parts heartwarming and heartbreaking. You don't want to miss out on this.
Best PS4 Exclusives: Ghost of Tsushima
---
Ghost of Tsushima elevates the existing open world adventure template with a fantasy-free Samurai adventure that deftly pays loving homage to the Samurai cinema of old.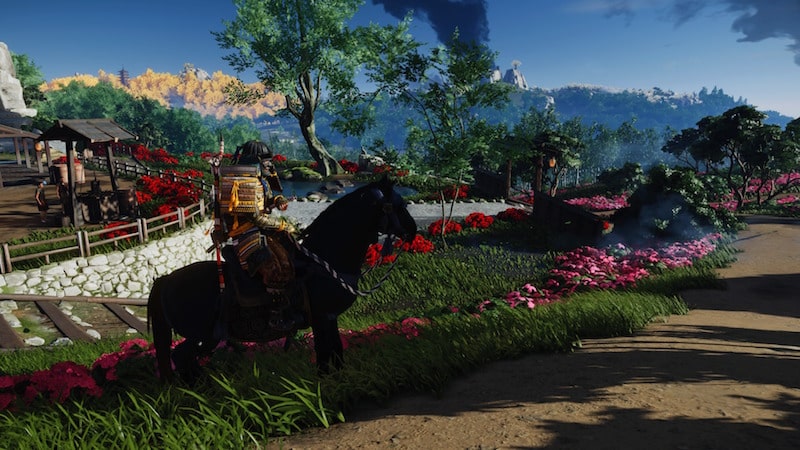 While your mileage may vary according to your level of open world fatigue, Ghost of Tsushima undoubtedly remains not only one of the best open world romps money can buy and a stunning PlayStation 4 exclusive, but also Sucker Punch Productions finest effort to date.
Best PS4 Exclusives: The Last Of Us Part 2
---
The Last of Us Part 2 is a frankly incredible achievement. Intertwining deep, richly written characters, cementing themes of consequence and loss all the while widening a world that was so well established in the first game, Naughty Dog have crafted one of the finest action adventures of all time and one that invariably stands as the most opulent jewel in an already glittering crown of first-party PlayStation 4 exclusives.
A rip-roaring and emotional masterpiece that will be talked about for years to come, *this* is why more than 110 million people own a PlayStation 4.
Best PS4 Exclusives: Dreams
---
Announced all the way back at 2013 PlayStation Meeting, Dreams has almost spanned the entire lifespan of the PS4. Now, some seven years later, Dreams has finally arrived and within it, developer MediaMolecule has fashioned a practically boundless sandbox of creativity where the only limiting factor is width and breadth of your own imagination.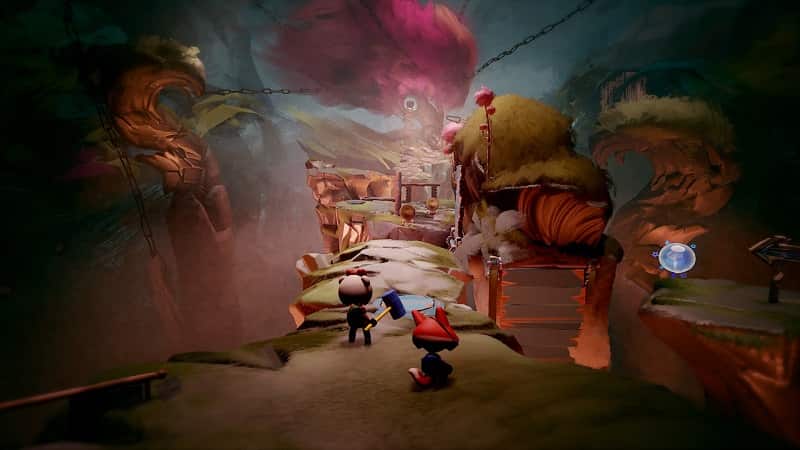 The first 10/10 scoring PS4 title of 2020, Dreams truly feels like a game-changer in every sense. From the beautifully designed toolset that is both reassuringly powerful and easy to use, to the mountains of cheerful MediaMolecule polish that oozes from every digital pore, Dreams is a bountiful creation suite that every PS4 owner should dive into without hesitation.
Best PS4 Exclusives: Bloodborne
---
Only FROM Software could fashion a PS4 exclusive like Bloodborne. A grim third-person action adventure very much in the mold of its Dark Souls series of games, Bloodborne whisked players away to the nightmarish realm of Yharnam, a sprawling Gothic city where bleak nihilism reigns and where horrors spawned from the depths stalk its blood soaked streets.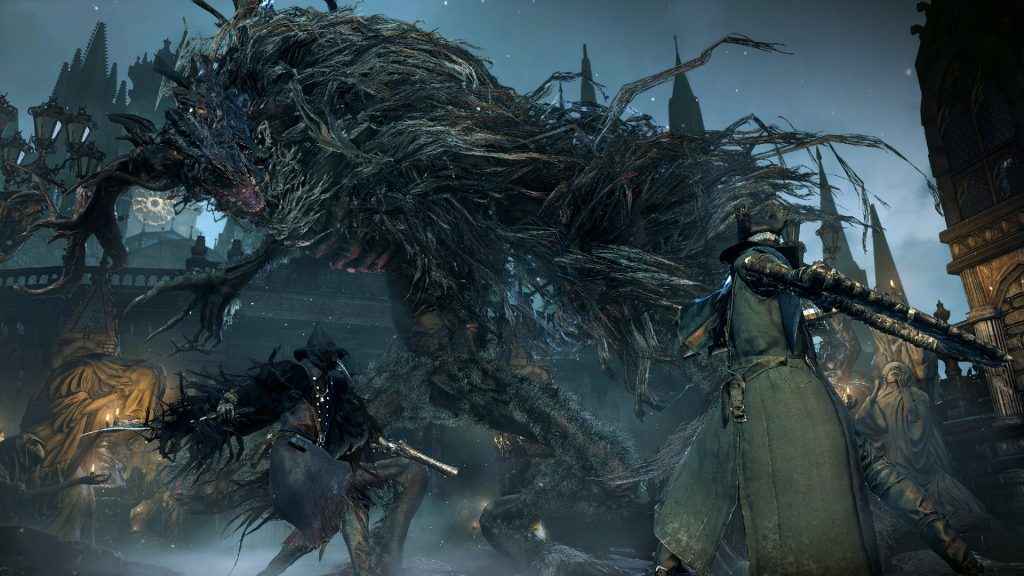 More than just a change of scenery when compared to the Dark Souls games, Bloodborne excelled on account of a brand new combat system that prohibited the use of shields in favour of an evasion based approach where incoming attacks must be dodged rather than blocked.
Though the setting and combat system were both somewhat separated from that which fans had seen in the Souls games previously (the combat perhaps less so), Bloodborne nonetheless employed many of the same hooks that had made those games so compelling int he first place such as the intuitive wrap-around level design, subtle narrative and boundlessly inventive bosses. Bloodborne wasn't an easy recommendation for fans of Dark Souls, it also, even now, happens to be one of the very best exclusive games you can get for your PS4, too.
Related Content – All Free PS3, PS Vita, PS4, PS5 PS Plus Games
Best PS4 Exclusives: Concrete Genie
---
Marking the sophomore PS4 outing for Californian studio Pixelopus, Concrete Genie is a work of wonder and visual splendor. Taking place in the small, crumbling town of Denska, Concrete Genie is an affecting artistic adventure where a young boy named Ash must use art to overcome the bullies tormenting him and restore vivid, bountiful color to his hometown in the process.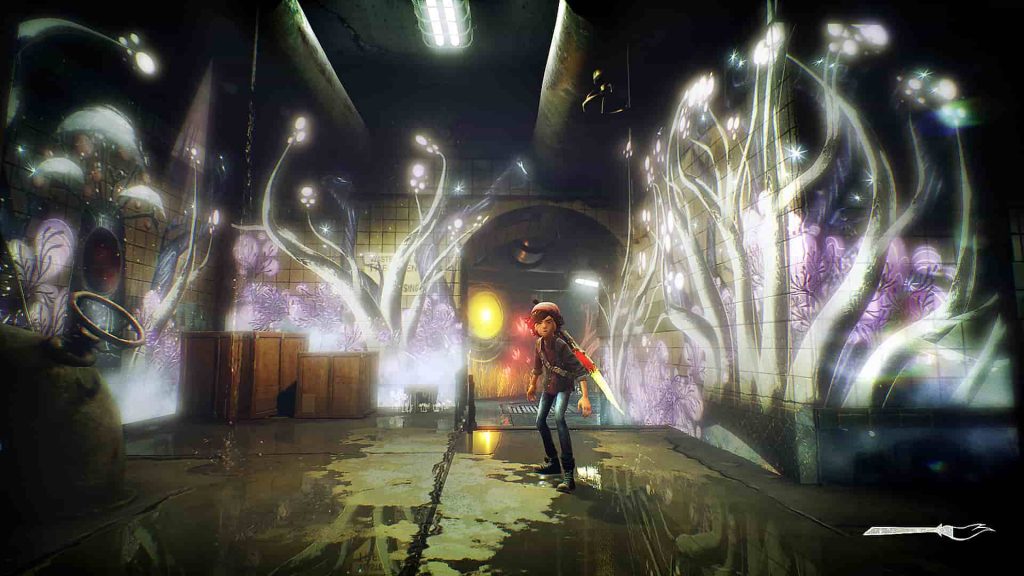 Using the DualShock 4 controller, players guide Ash through the winding streets of Denska, avoiding bullies and using the motion controls to create puzzle-solving art in one of the PS4's best looking efforts to date. Beautiful, heartfelt and deeply resonant, there's nothing quite like Concrete Genie on PS4, or indeed, anywhere else for that matter.
Best PS4 Exclusives: Days Gone
---
The first proper PS4 AAA debut from Sony Bend Studios – for whom the PS Vita was their primary domain previously, Days Gone is a visually lush, gargantuan open-world jaunt that casts players as Deacon St. John an outlaw biker who, together his road buddy Boozer, must ascertain the fate of Deacon's wife Sarah in the midst of a turbo-zombie apocalypse.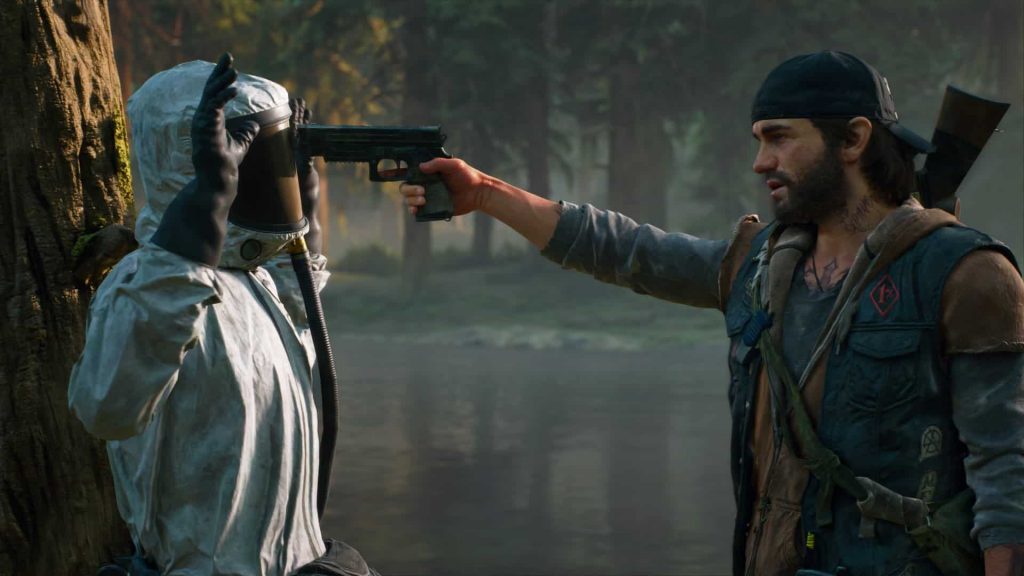 Though Days Gone adheres perhaps a little too closely to the traditional open-world template, it demands attention on account of its massive offering, great performances (Sam Witwer as Deacon St. John puts in a particularly intense turn) and solid melee and gunplay mechanics.
Oh and the horde is an especially terrifying spectacle too – requiring tactics and strategy in equal measures in order to be surmounted, while cruising along the winding expanses of rural Oregon on a massive, hefty feeling bike is also deeply satisfying to say the least.
Best PS4 Exclusives: DriveClub
---
Before Gran Turismo Sport roared onto PS4 at the end of 2017, the first-party racing game honors belonged to DriveClub and despite a somewhat rocky initial release period, Evolution Studios polished effort would soon evolve into a sublime racer that stands, even today, as one of the best racing games money can buy.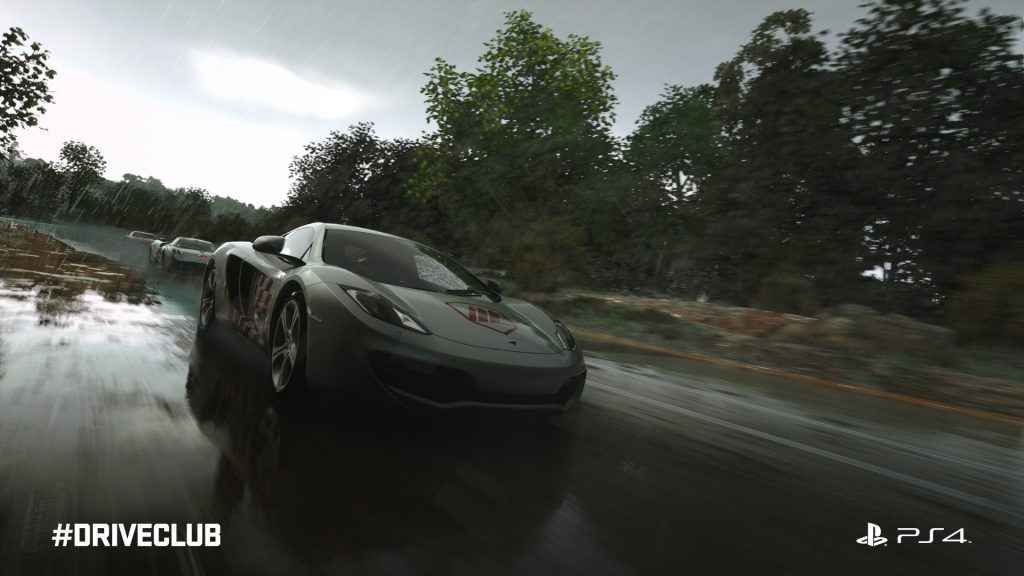 Boasting a bevy of cars to choose from, many hugely detailed tracks to race on, a rewarding progression structure and a beautifully tuned handling model, DriveClub still remains one of the premier racers on Sony's home console. Oh, and it still has the best weather effects of any racer on the market too.
Best PS4 Exclusives: Everybody's Golf
---
Since the release of the very first Everybody's Golf for the original PSOne back in 1997, Sony's whimsically charming golf effort has held a justified permanent place in the hearts of PlayStation gamers around the globe.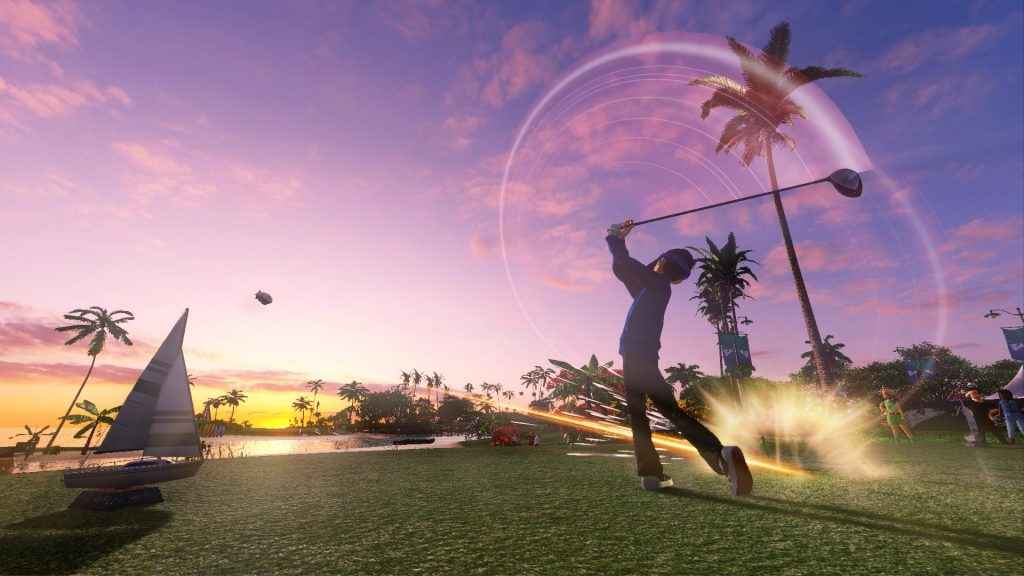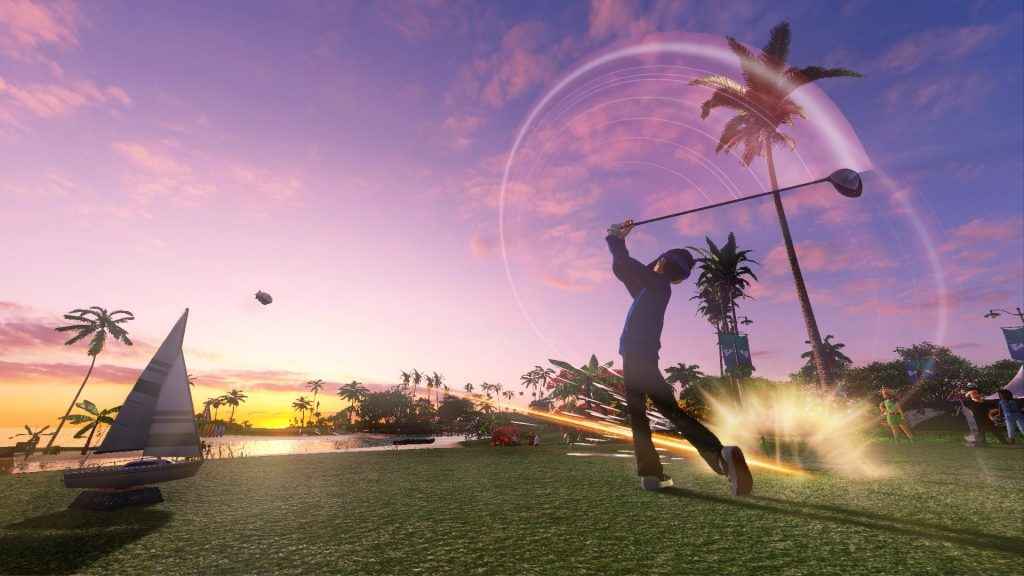 Fast forward some 20 years and Sony's first-party golfer arrives on PS4 in rude form; boasting accessibility and character by the bucketload and reminding gamers that you don't need a super serious licensed golf simulation to create a genre effort that will appeal beyond its demographic. Easy on the eyes and easier still to play, Everybody's Golf does justice to its PlayStation lineage on PS4 and offers up a superlative bit of golfing that everybody can enjoy – hence the title!
Related Content – PS5 Release Date Confirmed For Holiday 2020
Best PS4 Exclusives: God of War
---
By the time Sony Santa Monica had milked the myths of ancient Greece dry with their previous six PlayStation God of War titles, players were interested to see where the series could potentially go next, and in April 2018, the trajectory for Sony's most brutal franchise became all of sudden beautifully clear. Moving the action to a new setting of Norse mythology, God of War immediately reassured fans that Kratos' newest stomping grounds would be fresh, though it would be a new level of subtlety and nuance that would meaningfully separate God of War's latest effort from those previous.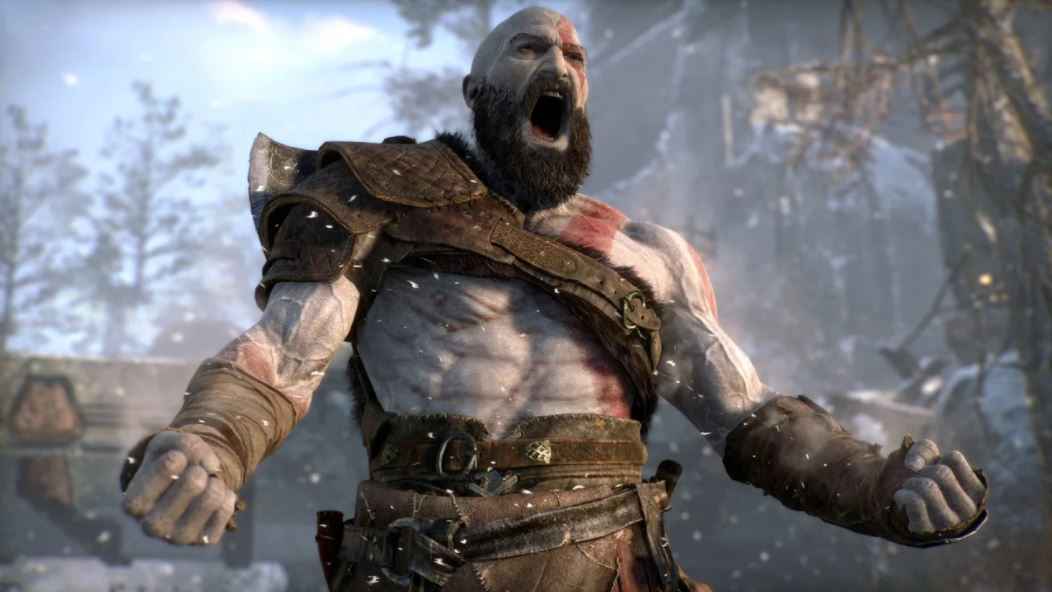 Sporting a truly hefty beard, a new magical axe to replace his swirling Blades of Chaos and most surprisingly of all a son by the name of Atreus, God of War's inaugural incursion into Norse mythology was as close to perfection as you can possibly get. Neatly intertwining themes of parenthood and responsibility into the well-worn (though not any less bombastic) violent spectacle that has defined the series for years, God of War proves itself not only as the best entry in the series to date but also the most hands-down visually impressive game you can buy on PS4 right now.
With the promise of many more games to come which will also be set in this new Norse setting, God of War lays down a tantalizing road map for where the series will go to next. It's time to be excited by God of War again.
Best PS4 Exclusives: Gran Turismo Sport
---
Speaking of premier racers, Gran Turismo, Sony's longtime racing franchise, finally made its debut on PS4 at the end of 2017 and much like DriveClub before it, it's fair to say that it didn't release in tip-top form. Weeks later however, and diligent patching by developer Polyphony Digital has not only resulted in a more polished experience, but a much more content rich one too as a great deal of additional single-player races and tournaments were added to bring Gran Turismo Sport in line with fans expectations for the series.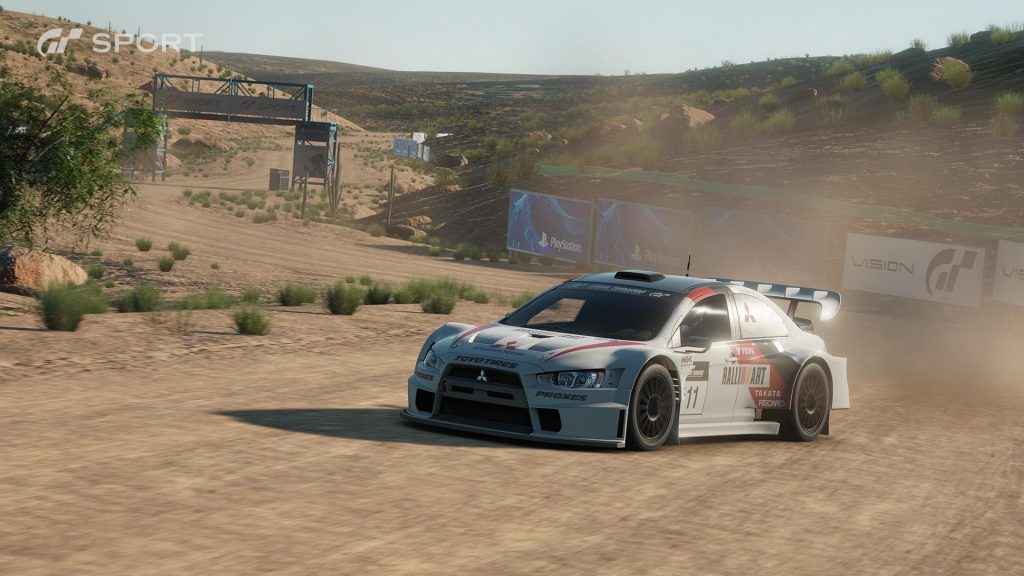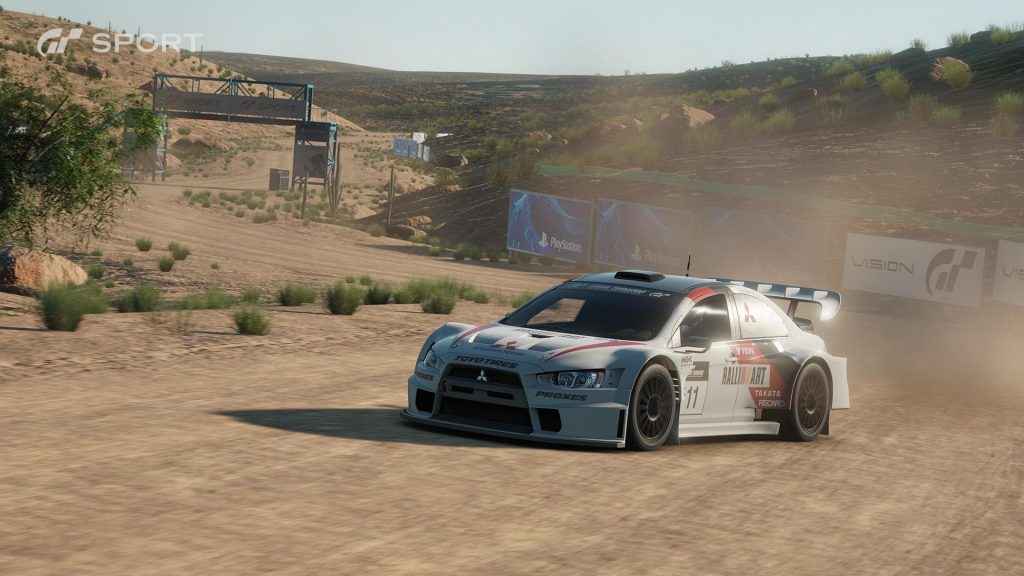 With beautiful HDR-powered visuals (especially so on PS4 Pro where a higher resolution can be enabled), that timeless Gran Turismo handling model, more polish than seems eminently reasonable and generous PSVR support, you end up with a racer that is right up there with DriveClub in the 'must-have' stakes. You can own both y'know.
Related Content – Upcoming PS4 Games: PlayStation 4 Titles In 2020 You Won't Want To Miss
Best PS4 Exclusives: Gravity Rush 2
---
Sadly, the Gravity Rush 2 multiplayer servers have been shut down by Sony Interactive Entertainment. However, there's still an enthralling single player mode to play. The gravity control mechanics are superb as you jump and speed through the air.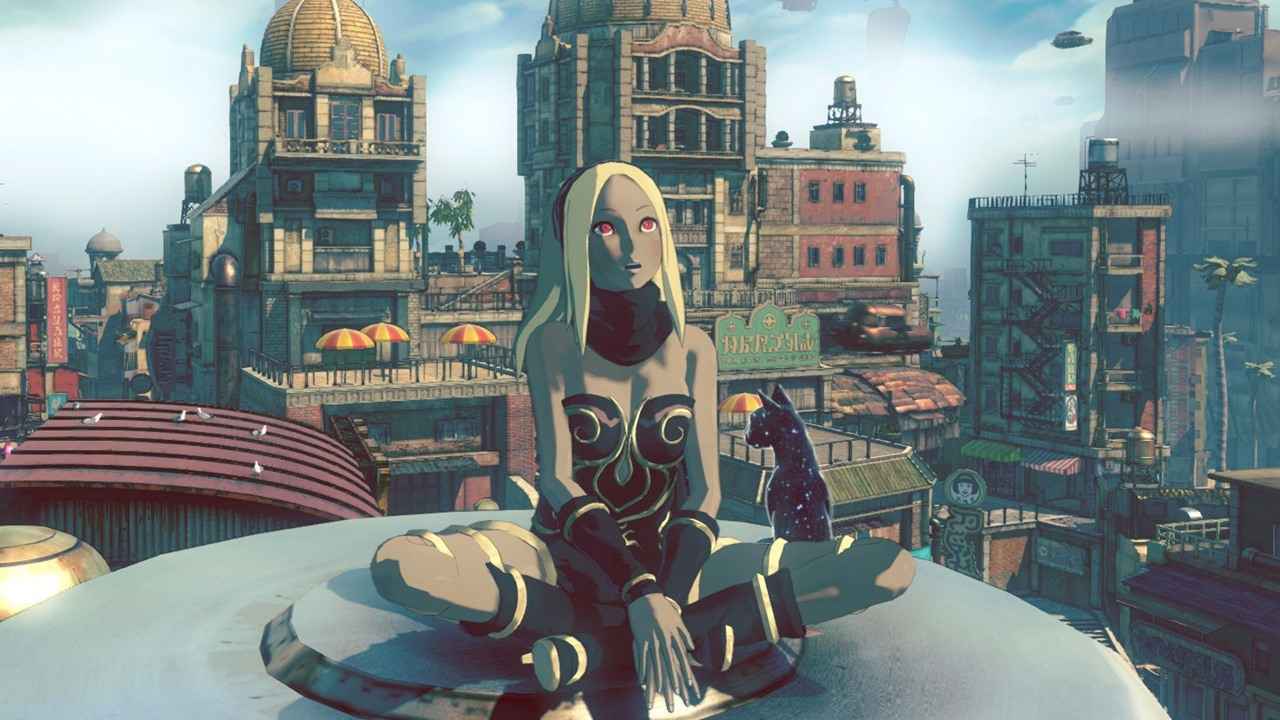 The game map is huge meaning there's plenty of opportunity for exploration. There's also tons of missions to get involved in with a game that will take you 30 hours+ to complete.
The stunning anime art-style is just one of the appealing things about SIE Japan Studios action-adventure. Progression feels smooth, combat is thrilling and the slick gravity-defying movement of Kat in the game is slick.
Related Content – PS5 Vs Xbox Series X Specs Comparison – What We Know So Far
Best PS4 Exclusives: inFamous: Second Son
---
One of the earliest indicators of the level of graphical fidelity that PS4 would usher in over Sony's last generation console, inFamous: Second Son, Sucker Punch's first PS4 title simply looked incredible, with all manner of boundlessly impressive lighting and shadowing effects that still remain eye-opening to this day.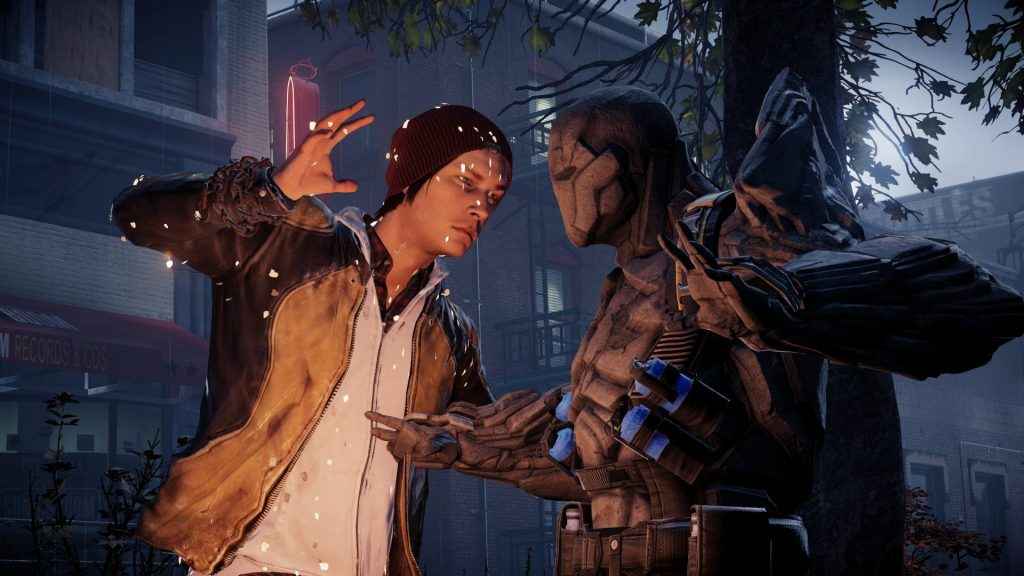 More than just a technical showcase however, inFamous: Second Son more crucially took the third-person superhero action that was the series trademark into weightier and grittier waters, with characters that you care about and a well-crafted narrative that provides ample incentive for players to see it through to the end.
Best PS4 Exclusives: Nioh
---
On paper, Nioh should never have been released. Teased for the launch of the PS3(!) more than ten years ago, Nioh from Dead or Alive 5 developer Team Ninja seemed like the very definition of vapourware; a technopoetic promise of smoke and mirrors that would never amount to anything.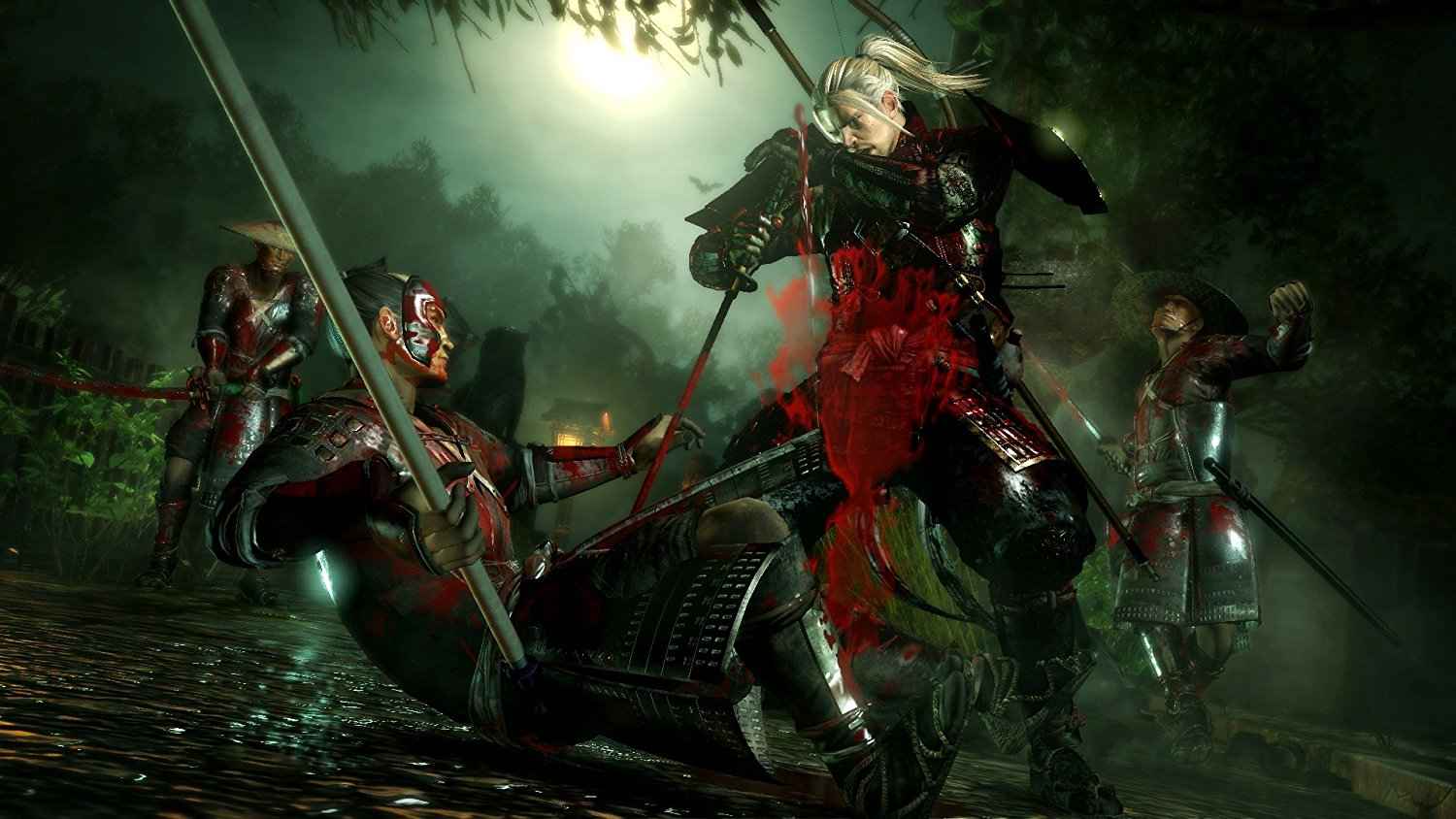 Fast forward to 2017, and not only did Nioh get released, but it also confidently staked its claim as a toweringly brilliant action adventure, and one which arguably takes the Dark Souls formula to new heights against a Feudal Japanese backdrop. There's no getting around it, if you love action adventures and fancy a staunch challenge you need Nioh.
Related Content – Best PS4 Indie Games – Excellent Games Everyone Should Play
Best PS4 Exclusives: Persona 5
---
The 2017 Game of the Year in the eyes of many, Persona 5 brought the offbeat and thoroughly brilliant JRPG series kicking and screaming onto PS4 with astounding results. Largely regarded as the best entry in the series, Persona 5 elevated the series traditional marriage of dungeon crawling and slice-of-life school shenanigans to new heights with hand-crafted dungeons, a new stealth system and a game world that is set in the very much real world realm of Tokyo.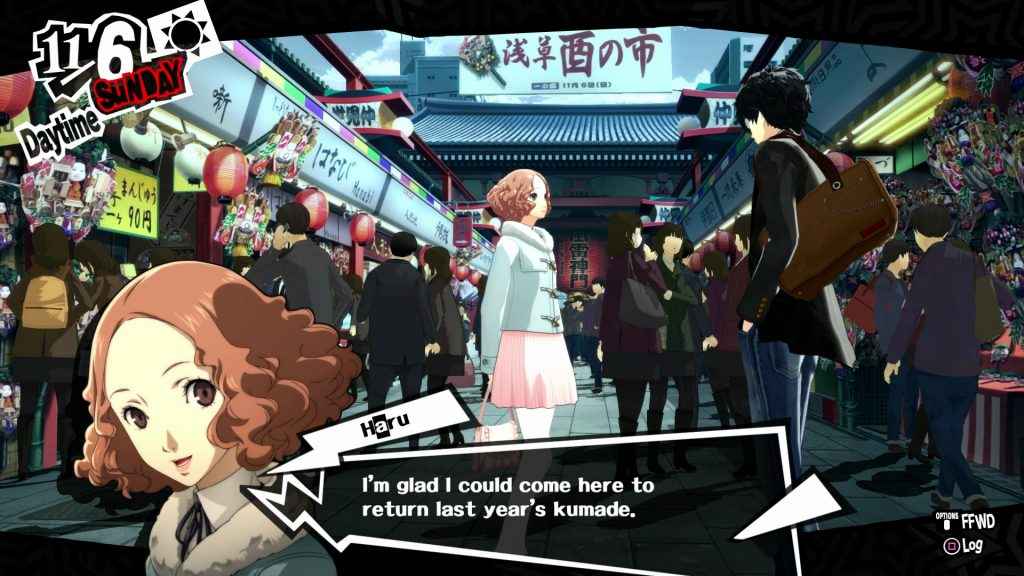 Encompassing a brash, colourful and loud aesthetic that instantly catches the eye in addition to hundreds of hours of JRPG gameplay, Persona 5 isn't just at the apex of the JRPG genre, it also happens to be one of the very best exclusives you can buy on PS4.
Best PS4 Exclusives: Ratchet & Clank
---
No PlayStation platform would be complete without Ratchet & Clank and so it's with good news that I can confirm that not only does the PS4 serve as the home for the space duo's latest adventure, but it also happens to be one of the best installments in the series, too. A remake of the first game in the series, Ratchet & Clank on PS4 not only looks like a Pixar film in places from a visual standpoint, but it also weaves a number of improvements into the fabric of the base title to bring it bang up to date, too.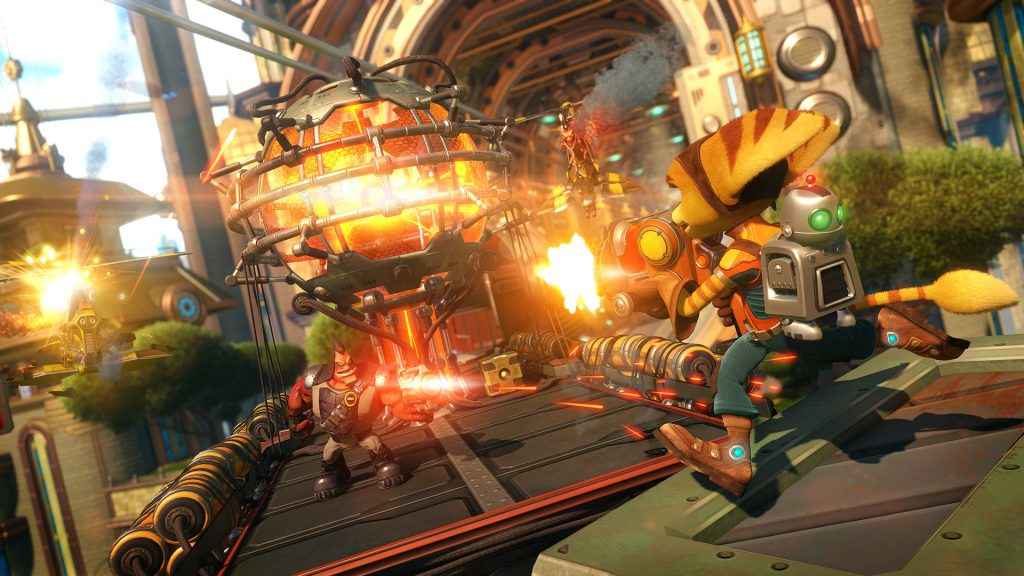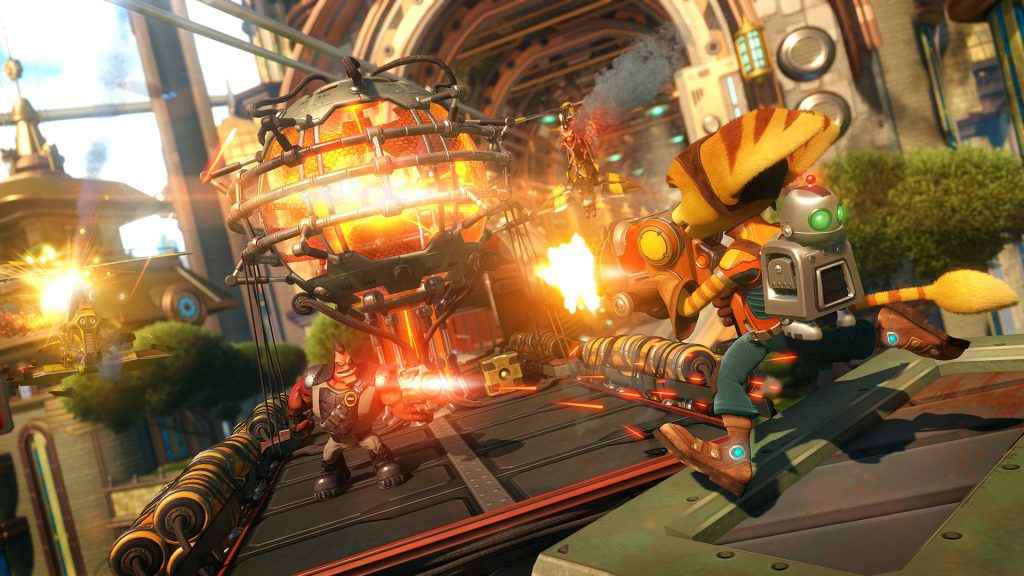 From additional weapons and gadgets to the much-needed ability to perform strafe attacks, there can be little doubt that Ratchet & Clank on PS4 stands as perhaps the best entry in the long-running series to date. Furthermore, it also remains an obvious entry point for newbies and veterans alike into the action platforming adventures of PlayStation's most mischievous duo.
Related Content – PS5 Confirmed Specs – CPU, GPU, SSD, Storage, 8K & More
Best PS4 Exclusives: Shadow of the Colossus
---
Arguably the PS2's game of its generation, Shadow of the Colossus comes to PS4 in magnificent form thanks to the boundless talents of porting studio Bluepoint Games. In every way the definitive version of what is arguably Team Ico's magnum opus, Shadow of the Colossus has been completely remade (not remastered) for PS4 as it boasts all new art and visual effects that serve to drive its distinctly minimalist style to even grander heights than ever before.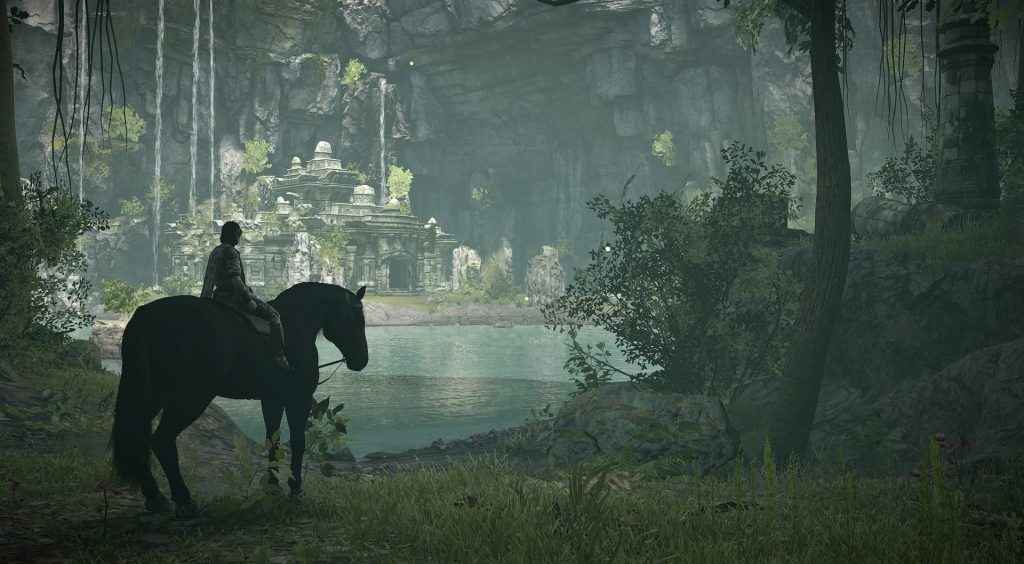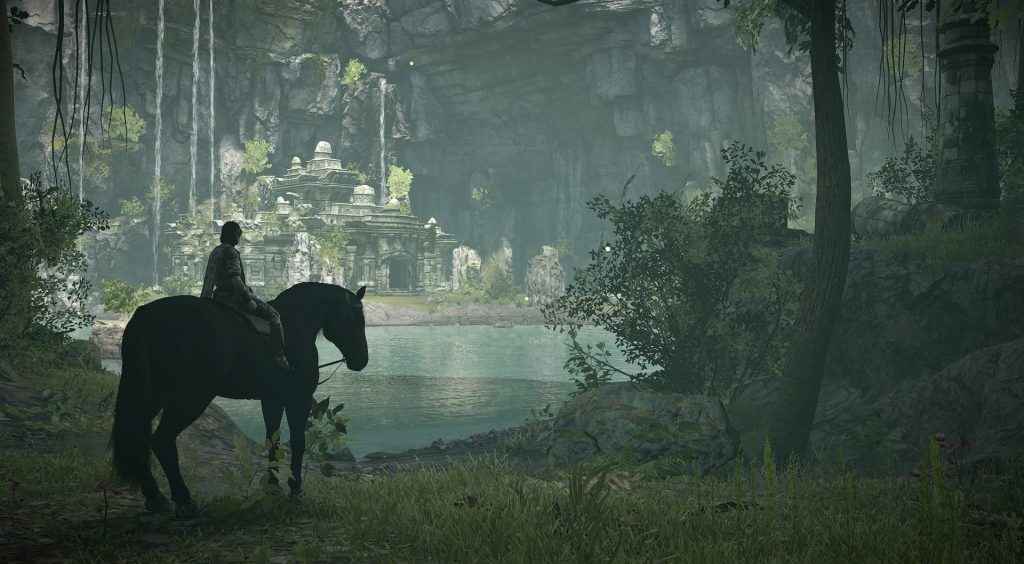 A timeless action adventure gem that staunchly rejects the modern day busywork that infests so many games while also embracing a narrative that eschews expected ethical convention in favour of something far more darkly ponderous, it's perhaps fitting that one of the greatest games of PS2's generation now also becomes one of the greatest games of the PS4 generation, too. Make no mistake, this is a true PlayStation classic reborn and reforged in its ultimate form – you owe it to yourself to include Shadow of the Colossus in your collection.
Best PS4 Exclusives: Marvel's Spider-Man
---
For the longest time Spider-Man has languished somewhat when it came to his depiction in videogames. Arguably surpassed by Rocksteady's Batman games in the past, the pride of New York City has deserved better – and now, at last, Spider-Man is better and in being so reaches beyond his peers in the process.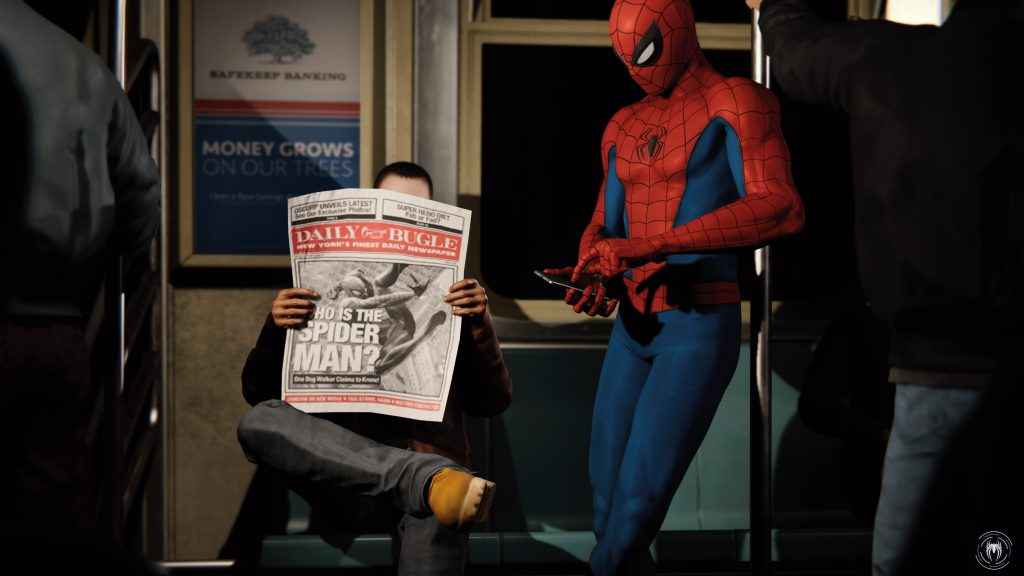 A wondrously cinematic affair that combines a great story, some of the best open-world traversal ever and some of the best visuals seen on PS4, Marvel's Spider-Man is nothing less than an essential triumph. I mean, you simply feel like Spider-Man and as such, I cannot think of any higher praise to bestow upon the wonders that Insomniac Games have wrought here.
Best PS4 Exclusives: Tearaway Unfolded
---
Few would have thought that despite a stellar debut on PS Vita, Tearaway on PS4 would be able to replicate anything remotely approaching the same magic as its handheld counterpart, and yet, that's exactly what happened with Tearaway Unfolded. Less a sequel and more a director's cut of the PS Vita original, Tearaway Unfolded is a platforming adventure that whisks players away to a whimsical paper craft realm where they must deliver a message to a mysterious portal that has opened in the sky.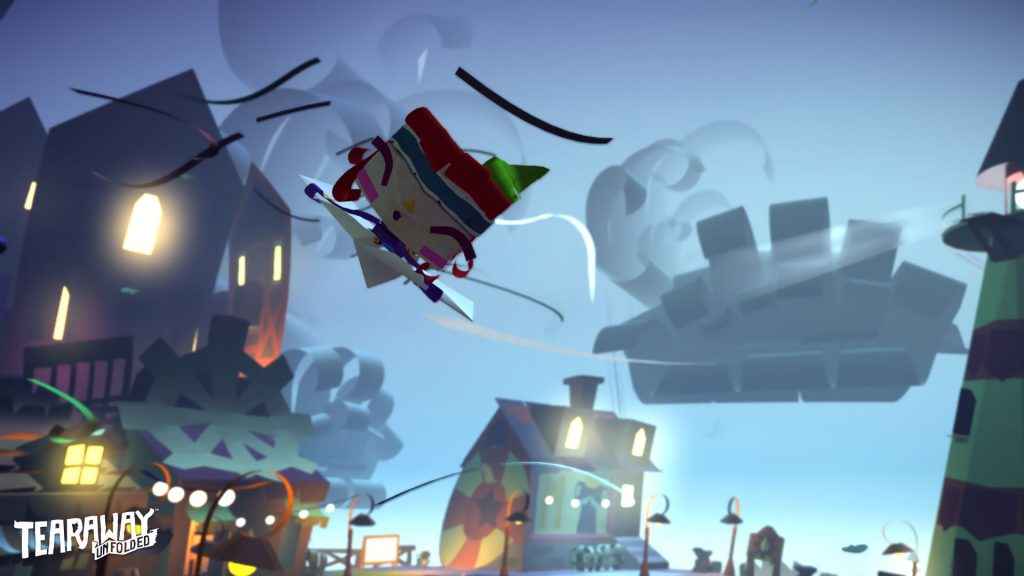 Beyond its seemingly twee premise, Tearaway Unfolded proffers itself as a masterful take on the platforming genre. Much more than a straight-laced effort, Tearaway Unfolded makes inspired use of touchpad on the Dualshock 4 controller; enabling players to create objects allowing them to progress through the game world and permitting them to affect the environment in unprecedented ways. Absolutely bursting with character and presenting itself as a shining example of how you port a PS Vita classic to PS4, Tearaway Unfolded is beautifully charming and involving title that really stands apart from anything else on the console.
Best PS4 Exclusives: The Last Guardian
---
In a manner akin to Nioh, The Last Guardian was originally destined to release on Sony's last-generation console but due to a series of haggard events, never made the cut. Finally finding a home on PS4 in 2017, Fumito Ueda's masterpiece provided all the spectacle and understated awe that we would expect from a Team Ico title. However, as any fan of that studio's output should know, there are a multitude of layers that exist under the astounding veneer for each of the studio's efforts and The Last Guardian is certainly no different in that regard.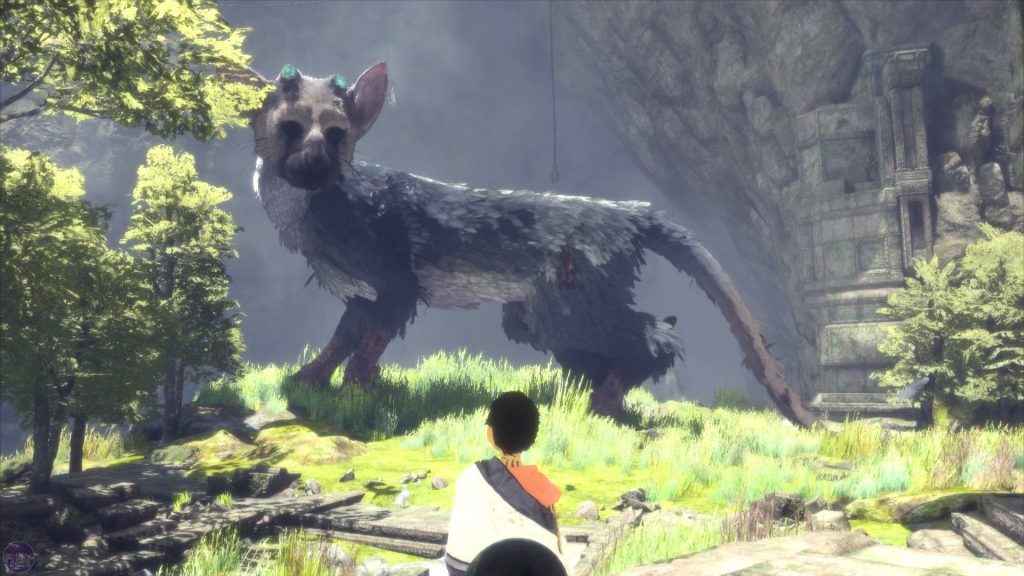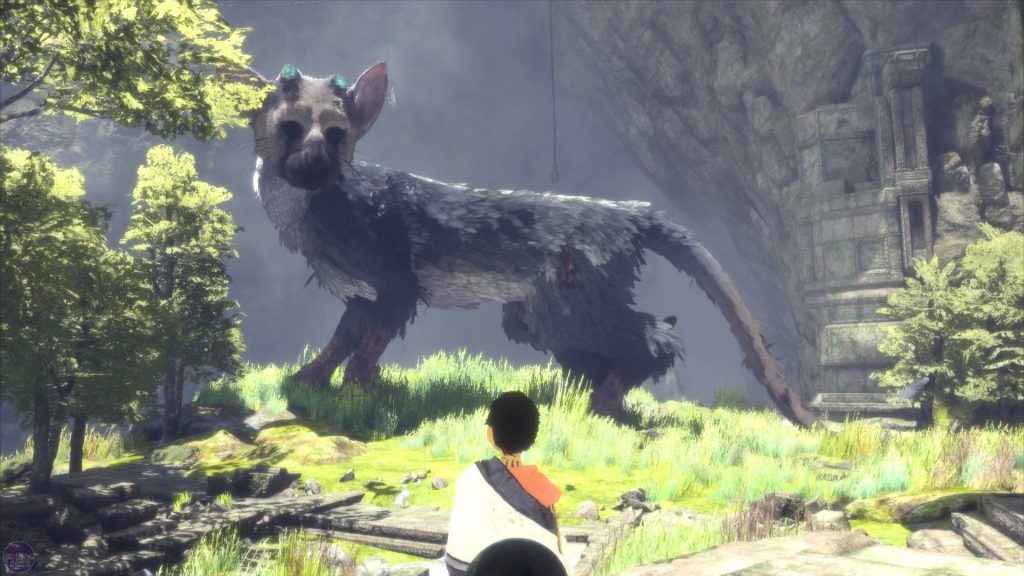 Cast as a boy who befriends as massive chimera amusingly named 'Trico', the two must work together to escape the dark forces that pursue them, with the young lad leveraging the gargantuan size of his companion to break obstacles and create paths of escape. The kicker here, is that Trico himself is governed by a highly sophisticated AI whereupon you must gradually build a rapport with him before he fully obeys your commands. Beautiful, poignant, haunting and boundlessly inventive, The Last Guardian emphatically makes a hatrick for Team Ico while also doubling up as one of the PS4's must have games.
Best PS4 Exclusives: The Last of Us Remastered
---
Without question the definitive version of the PS3 'Game of the Generation', The Last of Us Remastered comes to PS4 with a veritable raft of visual improvements and a not too subtle reminder that Naughty Dog's last gen swansong still remains one of the very best action adventures available.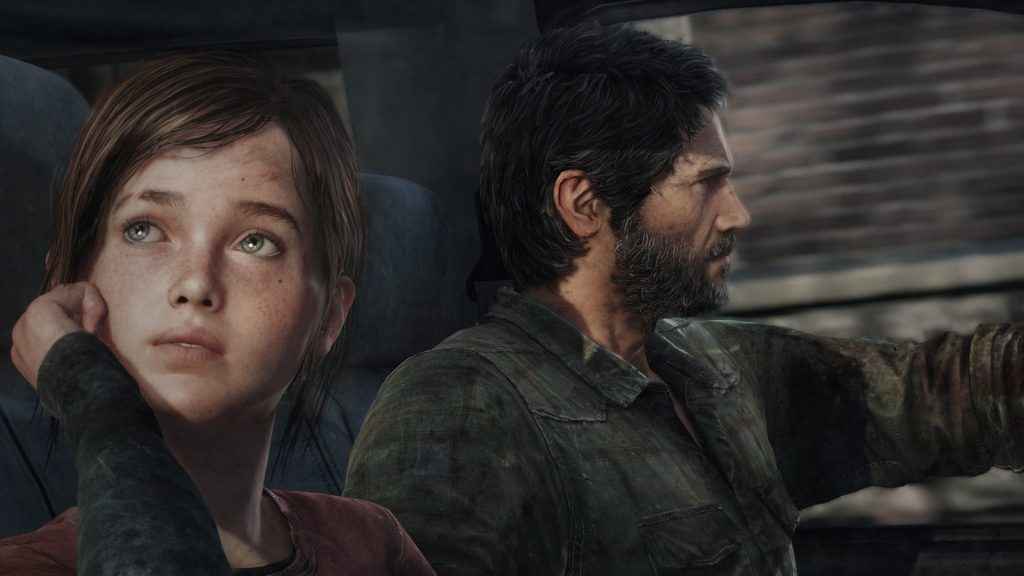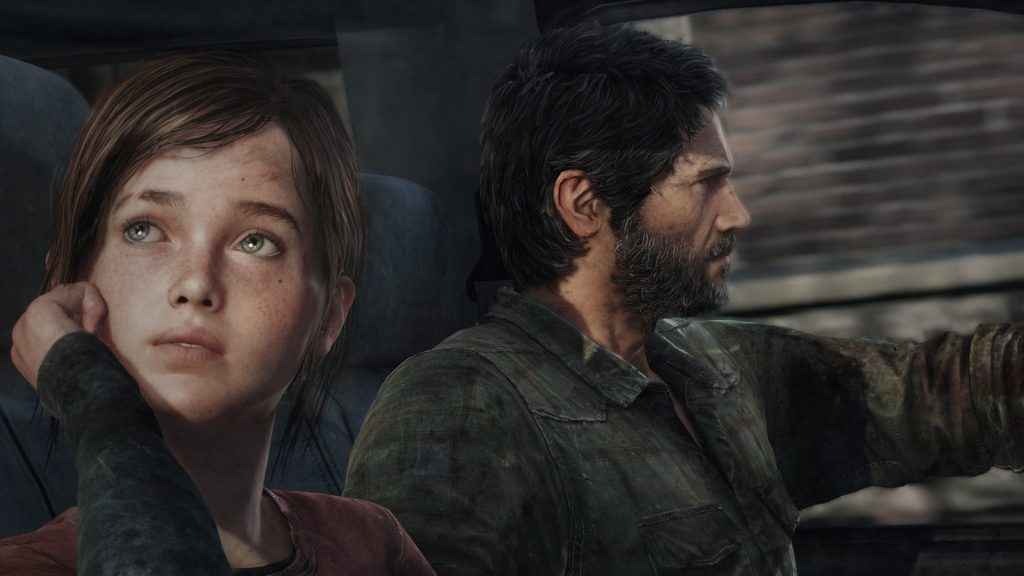 A grimly nihilistic post-apocalyptic tale of mankind struggling to survive after being decimated by a parasitic virus which turns folk into murderous, flesh-eating monsters, The Last of Us Remastered masterfully combines emotional storytelling, engaging characters and hugely satisfying third-person combat to fashion an effort that simply has to be played by every PS4 owner. There is a reason why The Last of Us: Part II is so highly anticipated – this is it.
Best PS4 Exclusives: The Order: 1886
---
Though The Order: 1886 might not have the best Metacritic score, it bears inclusion here for a number of reasons regardless. Set in an alternate Victorian era where technology has leaped far beyond the constraints of that time, The Order: 1886 casts players as the member of a group tasked with uncovering a conspiracy behind a flood of monsters that have invaded good ol' London town.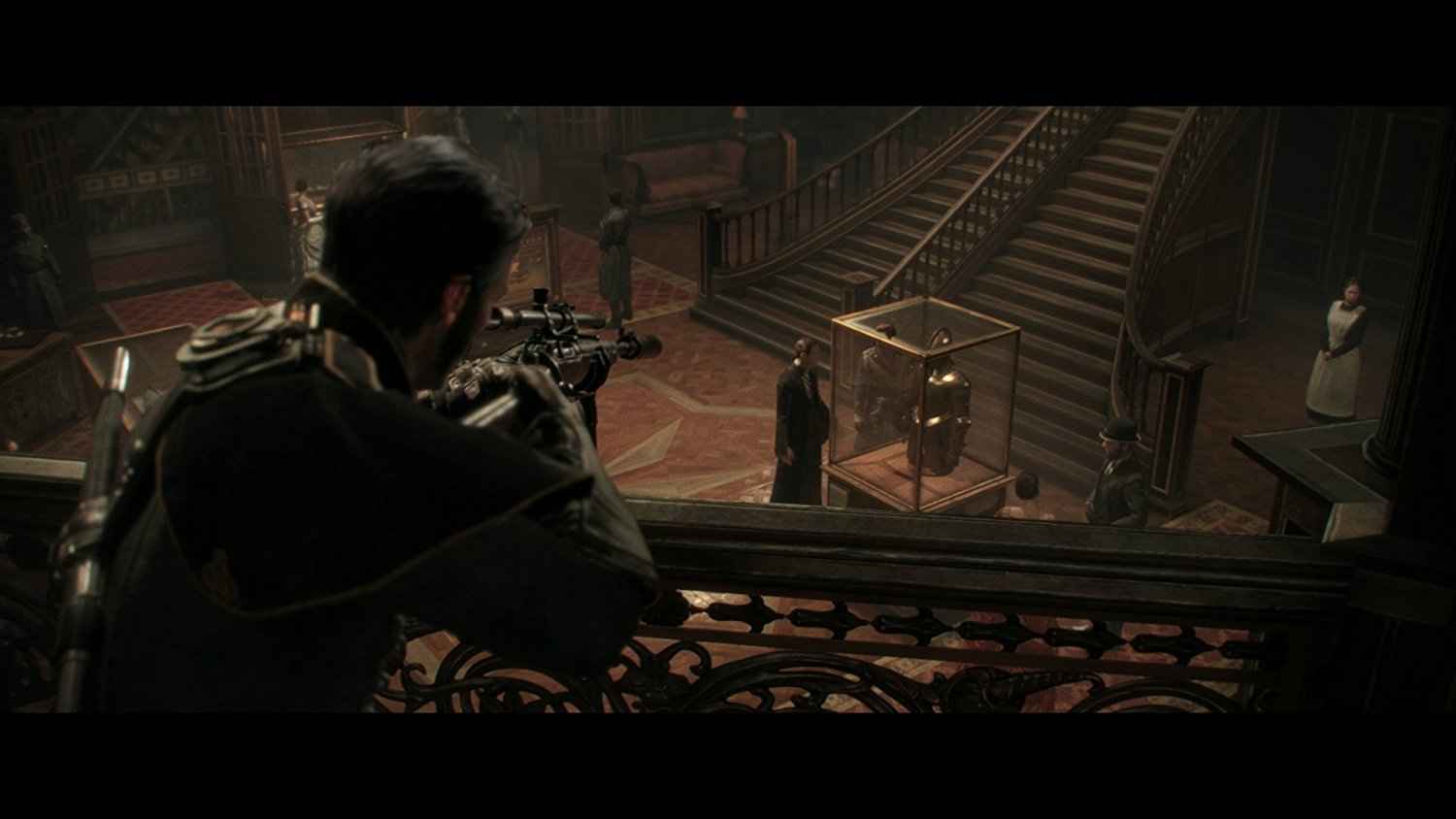 A polished third-person shooter with some of the finest visuals on PS4, The Order: 1886 might have clunky stealth sections and an all-too brief campaign length, but the sheer spectacle of it all combined with the tremendous world building and accomplished cover shooter mechanics, ensures it remains one of PS4's most under appreciated gems. A sequel is most certainly needed.
Best PS4 Exclusives: Uncharted: The Nathan Drake Collection
---
A value busting compilation of Nathan Drake's PS3 adventures, there is arguably no better starting point for folks who have yet to experience the Uncharted series. Encompassing a series of globe-trotting third person adventures that combine the cinematic qualities of the Indiana Jones films with the trinket-chasing shenanigans of the Tomb Raider games, the Uncharted games have enthralled players the world over with its action heavy set pieces, quick witted characters and stunning visual presentation.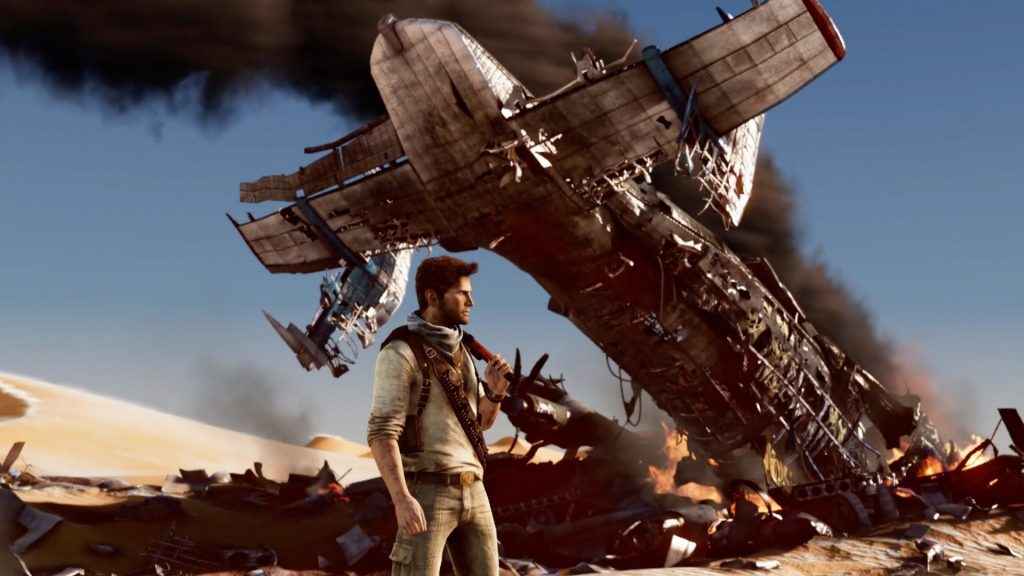 And now, thanks to the stellar remastering efforts of Bluepoint Games and Uncharted: The Nathan Drake Collection, fans can relive those adventures in their most pristine form with each of the three games benefitting from a new sheen of technical paint that includes higher resolution visuals, new textures and added effects to name just a few of the improvements.
Best PS4 Exclusives: Uncharted 4: A Thief's End
---
In retrospect there was perhaps no grander way to close out the Nathan Drake story on PS4 than Uncharted 4: A Thief's End. The epic culmination of the series to that point, the subtitle of the fourth entry in the series provided a foreboding clue about how developer Naughty Dog sought to bring an end to the adventures of Nathan Drake and simply put, Uncharted 4 remade the DNA of the modern videogame blockbuster in ways that we didn't think it could.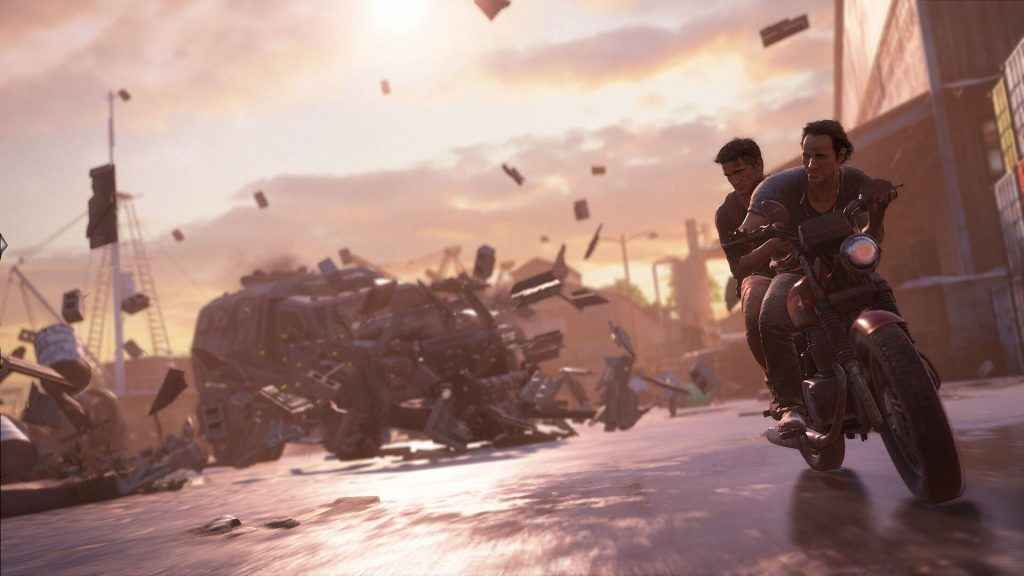 At turns embracing and heightening the series penchant for Hollywood bombast while juxtaposing such sequences against more tender moments that meaningfully add to these characters that we've spent the better part of the last ten years with, Uncharted 4 isn't just one of the most technically impressive games on PS4, it's also a more than fitting end for one of the enduring icons of the PlayStation brand.
Consistently stunning, deftly paced and stuffed with more action than a Die Hard convention, Uncharted 4 marks an exceptional and emotionally resonant end to the core of one of PlayStation's greatest franchises.
Best PS4 Exclusives: Uncharted: The Lost Legacy
---
A roaringly punchy and action-stuffed spin-off from the mainline Uncharted IP, Uncharted: The Lost Legacy takes the two most badass ladies from the series, frequent Nathan Drake partner/antagonist Chloe Frazer and Uncharted 4's mercenary soldier Nadine Ross, and pairs them up as they set out to find the legendary tusk of Ganesh, the son of Hindu god Shiva.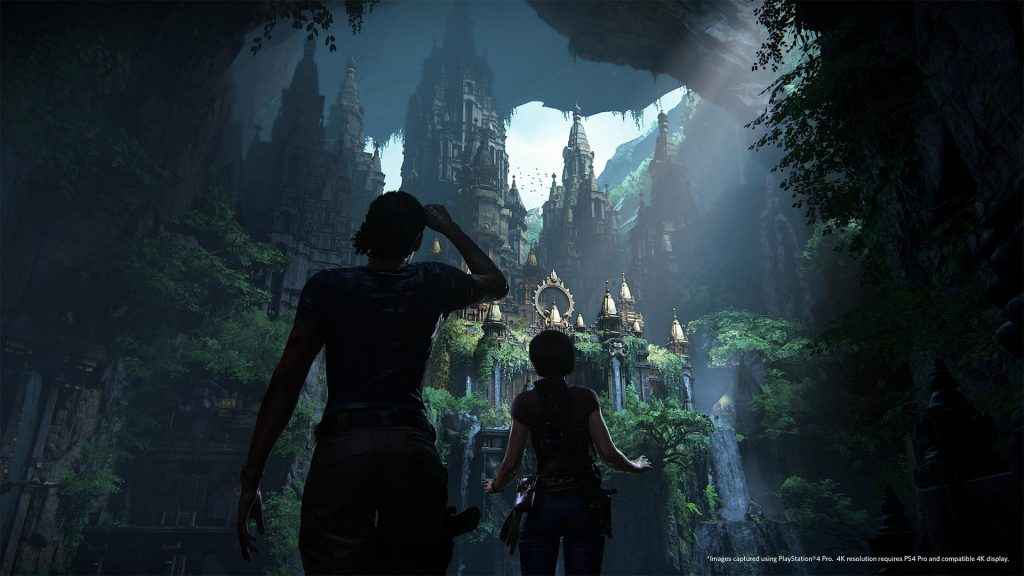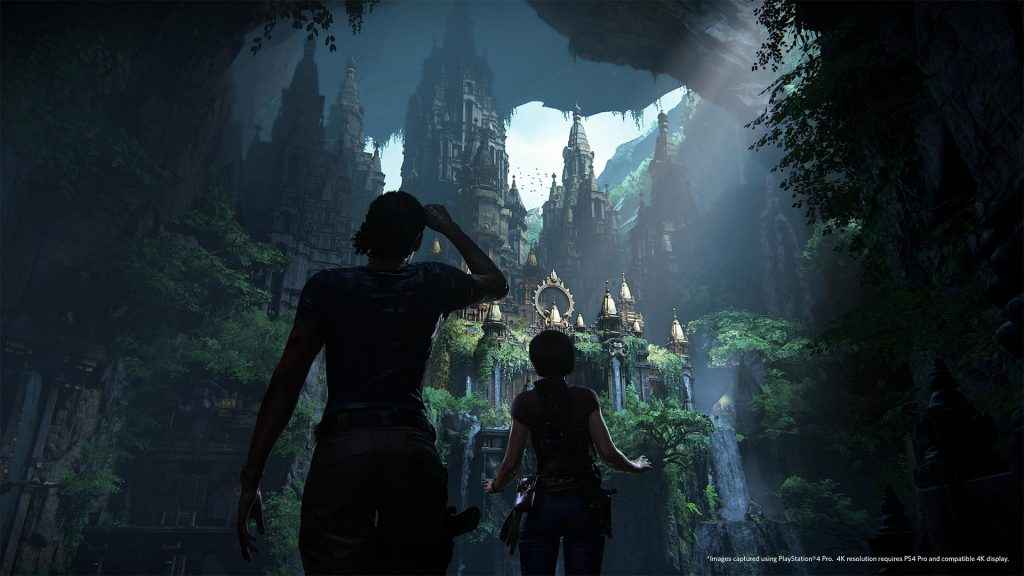 Though markedly shorter than Uncharted 4 (and with a budget price to match), Uncharted: The Lost Legacy nonetheless gives a grand account of itself as provides players with whopping great dollop of the witty dialog and explosive action that they've been used to, all the while creating a pair of fantastic leading ladies in Chloe and Nadine. If this is an indication of what a post Nathan Drake Uncharted universe looks like, you can count us in.
Best PS4 Exclusives: Until Dawn
---
On first inspection, the cheese-filled teen slasher genre would seem to be difficult to replicate effectively in the confines of a videogame, and yet, in 2015, that's just what Supermassive Games achieved with Until Dawn. An interactive adventure not unlike Telltale Games The Walking Dead or Quantic Dream's Heavy Rain, Until Dawn doubled down on the non-linear aspects of those games by employing the Butterfly Effect mechanic which allows players to create numerous different scenarios and exponentially numerous outcomes.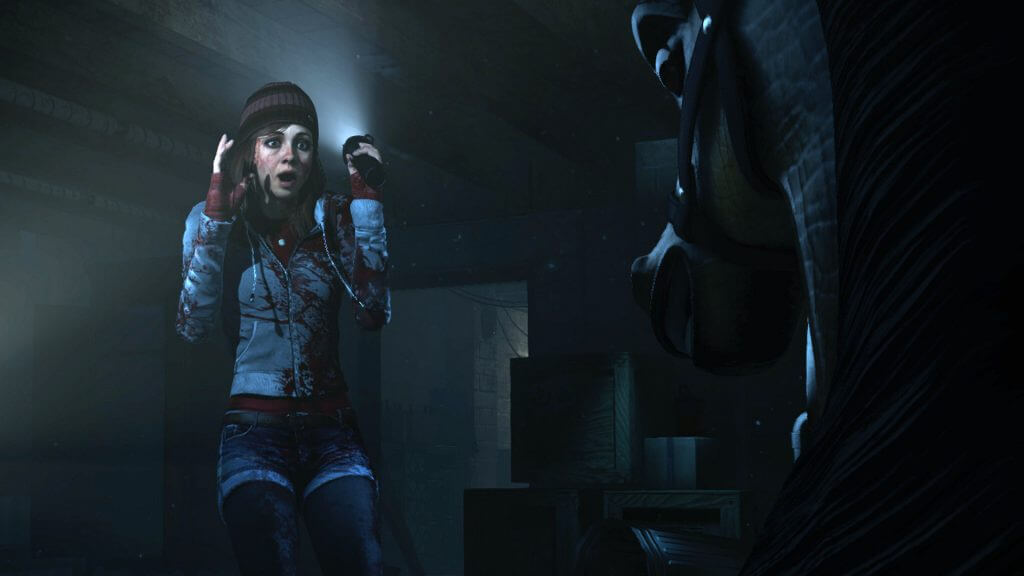 Truthfully though, what Until Dawn gets the most right is how fully it embraces its fabulously schlocky premise as players struggle to keep a group of mostly annoying, yet always entertaining college teens alive in the face of deranged serial killer whilst staying at an isolated mountaintop residence. Naturally, the first time you'll fail to save everyone and it's here that Until Dawn lays its hooks into you as you attempt repeated playthroughs and try different choices to get everyone home in one piece.
Best PS4 Exclusives: Wipeout Omega Collection
---
The stylish poster child of the PSOne era with its neon lit visuals, pulse-pounding techno music and face-tearingly fast races, Wipeout has always been synonymous with the PlayStation brand and in the Wipeout Omega Collection, a trio of the series best entries have been given a fresh coat of paint for newbies and veterans alike to enjoy.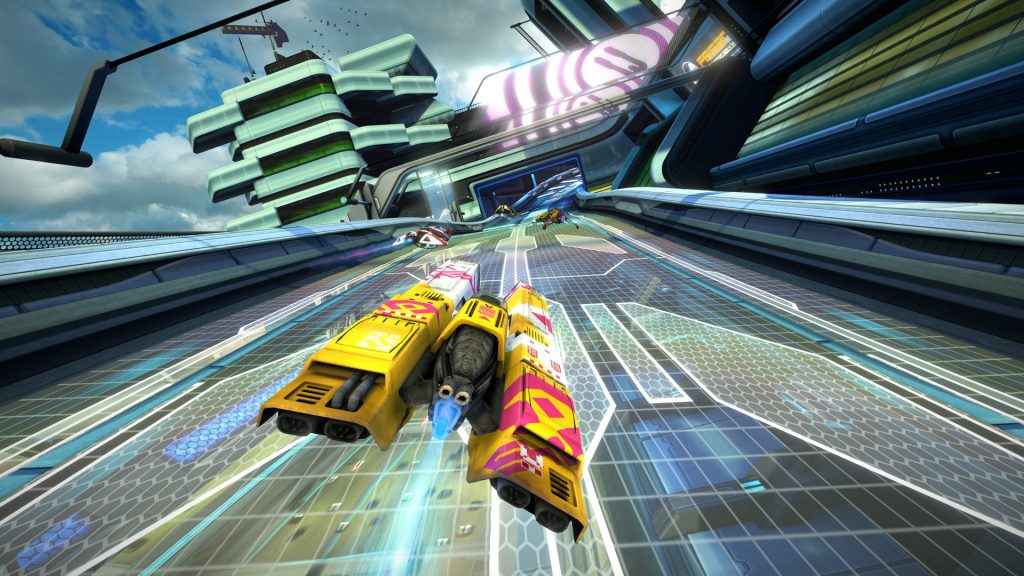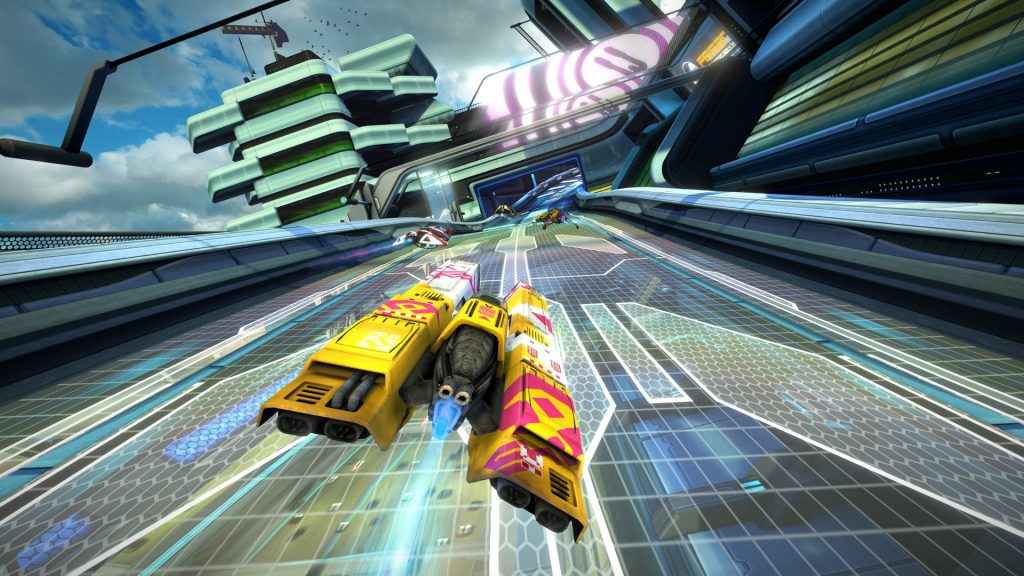 Including remasters of Wipeout HD, the Wipeout HD Fury expansion and Wipeout 2048, the Omega Collection offers up 26 unique tracks, 46 different craft to race on them with and showcases the whole thing with a boatload of extra detail all rendered at 1080p (4K for PS4 Pro owners)and 60 frames per second. Look, it's quite simple; if you have a thing for racing sci-fi craft at extremely high speeds across a variety of gorgeous looking tracks then Wipeout Omega Collection will be your bag, ridiculously so, in fact.