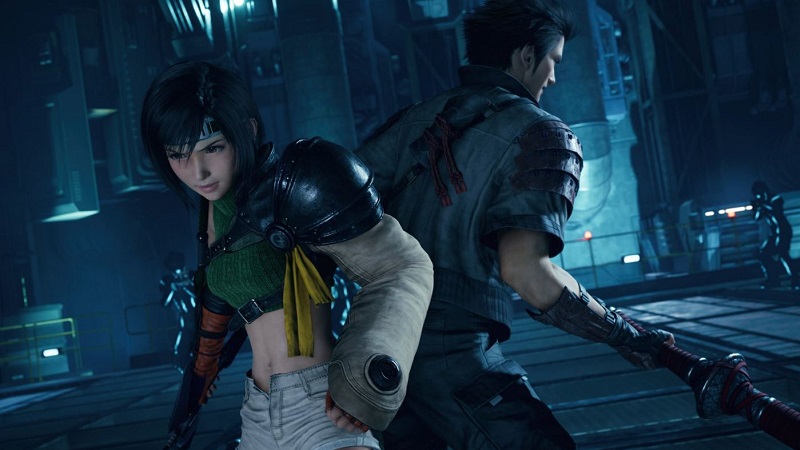 Just what are the best PS5 JRPG games to play on Sony's PlayStation 5 console? From the depths of Midgar to the Brain Punk futurism of Scarlet Nexus, this is our constantly updated list that explains the best JRPG games you can get on PlayStation 5. Don't forget, we also have a range of guides which explain the best PS5 FPS games, the best PS5 split screen games and the best PS5 kids games. Furthermore, you can also check out our PlayStation 5 complete guide and everything we know about PSVR 2 as well. Also, fans of the latest indie games will find much to enjoy in our best PS5 indie games article too.
Best PS5 JRPG Games Ranked
---
Best PS5 JRPG games:
1. Final Fantasy VII Remake Intergrade
---
Adding a delectable sheen to what is already a stellar remake of one of the most famous JRPGs of all-time, Final Fantasy VII Remake Intergrade is arguably the definitive way to experience Square-Enix's stunning Final Fantasy VII remake on PS5.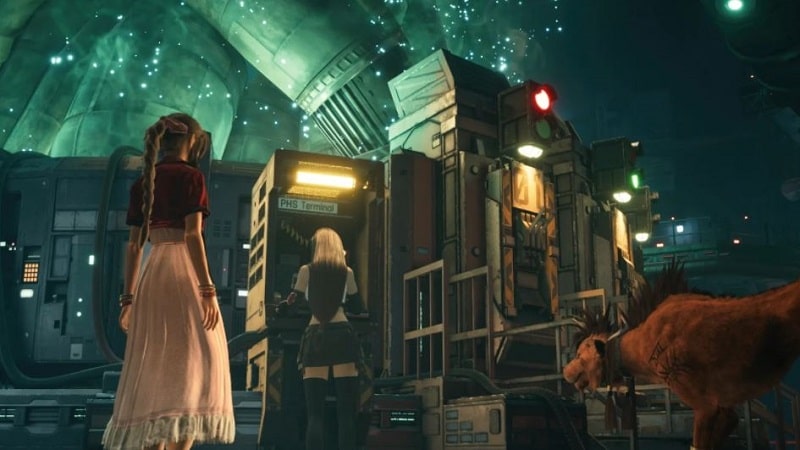 With a 4K fidelity and 60 FPS performance mode, coupled with massively improved loading times, an all-new photo mode and the brand new Intermission DLC which introduces players to Yuffie and her plight, Final Fantasy VII Remake Intergrade is the best JRPG you can get on PS5 right now. As an added bonus, if you already own Final Fantasy VII Remake on PS4, you'll get an upgrade to Final Fantasy VII Remake Intergrade on PS5 at no extra cost.
Further Reading:
2. Chained Echoes
---
Casting players as a group of heroes that must travel around the vast continent of Valandis to bring an end to the war between its three kingdoms, Chained Echoes is a proper throwback to the glory days of 16-bit and 32-bit PSX era JRPGs.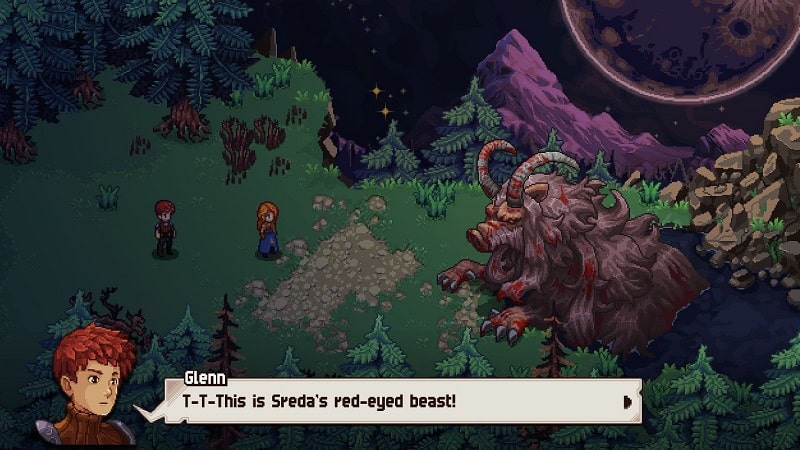 With one of the best stories of any JRPG in recent years, coupled together with an accessible turn-based combat system, extensive crafting mechanics and some truly memorable characters, Chained Echoes came from practically nowhere in 2022 to become one of the very best JRPGs you can buy for PS5.
3. Persona 5 Royal
---
When Persona 5 Royal released for PS4 a few years back it was, quite rightly, revered as one of the greatest JRPGs ever made and in its trip to PS5, that sentiment remains firmly in place.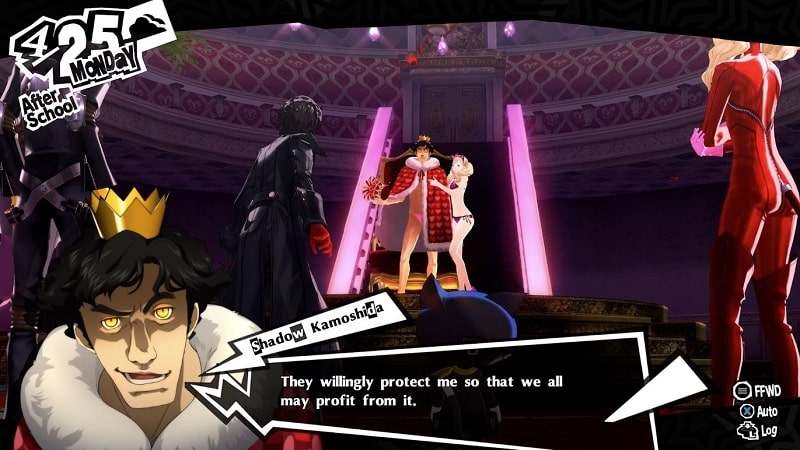 Though Persona 5 Royal on PS5 offers precious little over its PS4 incarnation, its heady mix of stylish audiovisual presentation, superb characters and entertaining combat still make it a first stop for anyone who has yet to experience this stellar JRPG.
4. Tales of Arise
---
One of the greatest JRPGs of this generation so far, Tales of Arise depicts a sweeping saga of liberation and mystical majesty with next-generation visuals and storytelling that elevate the series as a whole.
For fans of the long-running Tales series and JRPGs in general, it really doesn't get much better than Tales of Arise with its stunning combat, immersive story and highly memorable cast of characters.
5. Crisis Core: Final Fantasy 7 Reunion
---
One of the most sought after remasters of recent times, Crisis Core: Final Fantasy 7 Reunion takes the classic PSP JRPG title and brings it bang up to date for contemporary audiences.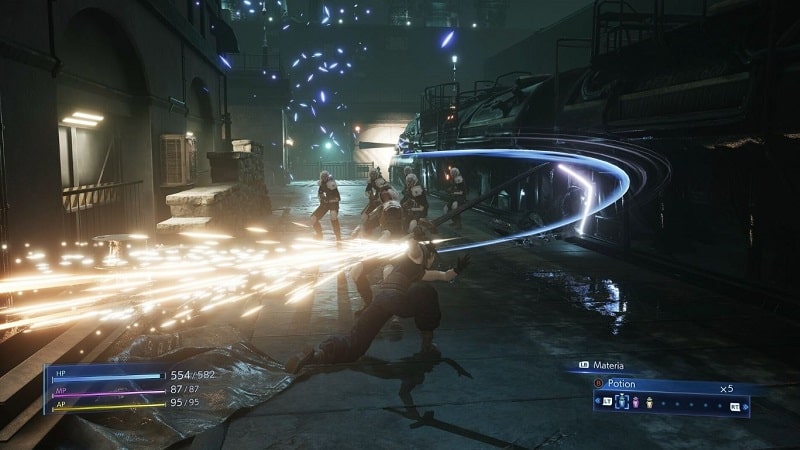 Taking control of Zack, a newly minted member of SOLDIER, Crisis Core: Final Fantasy 7 Reunion takes players back to a time before Final Fantasy 7 and depicts the events that led up to the narrative of that game. With its completely overhauled visuals and sound, Crisis Core: Final Fantasy 7 isn't just an enticing morsel to devour prior to the release of Final Fantasy 7: Rebirth, the next title in the Final Fantasy 7 remake trilogy, but also a great JRPG in its own right.
6. Scarlet Nexus
---
Set in a far flung 'Brain Punk' future where elite psionics wage war with earth shattering telekinetic and pyrokinetic powers, Scarlet Nexus is one of the most stylish JRPGs you'll play on PS5.
With a dual storyline fashioned by the same talented bods that gave us Tales of Vesperia and an endlessly creative combat engine that intertwines with a stunning anime visual style, Scarlet Nexus is a must have for JRPG fans on PS5s everywhere.
7. Tactics Ogre Reborn
---
A remastered take on the 2010 version of Tactics Ogre, Tactics Ogre Reborn brings improved visuals and sound to the table, including fully Japanese and English voiced cutscenes together with live soundtrack performances, as well as a vast number of QoL fixes to keep the title feeling fresh.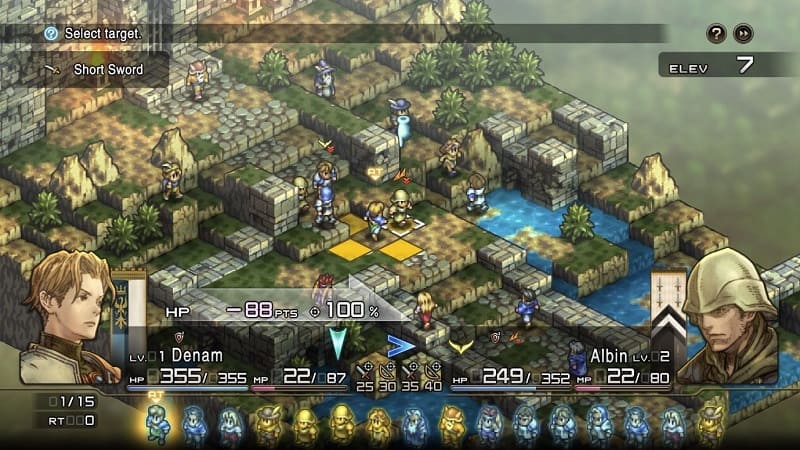 A JRPG with a bespoke focus on tactical battles, Tactics Ogre Reborn has players attempting to resolve a decades long civil war between three warring kingdoms with in-depth storylines and a broad class system that allows for an extremely broad degree of creative latitude when it comes to fighting in the isometric battles of Tactics Ogre Reborn. Put simply, if you're a fan of sophisticated turn-based battles with a great story and interesting characters then Tactics Ogre Reborn is for you.