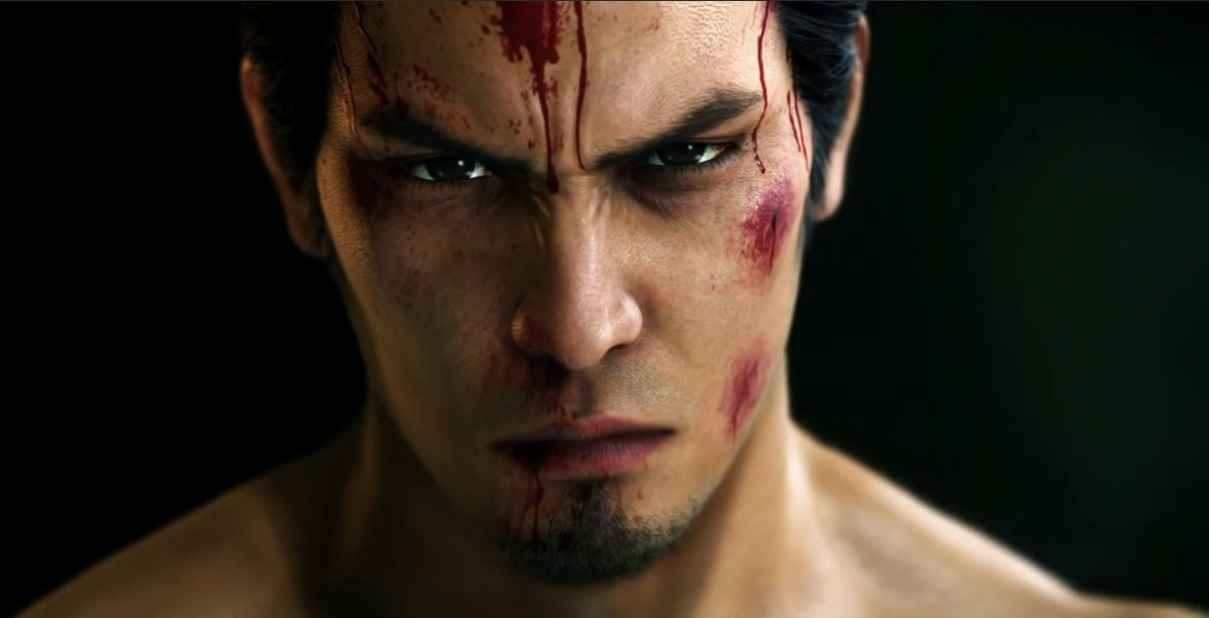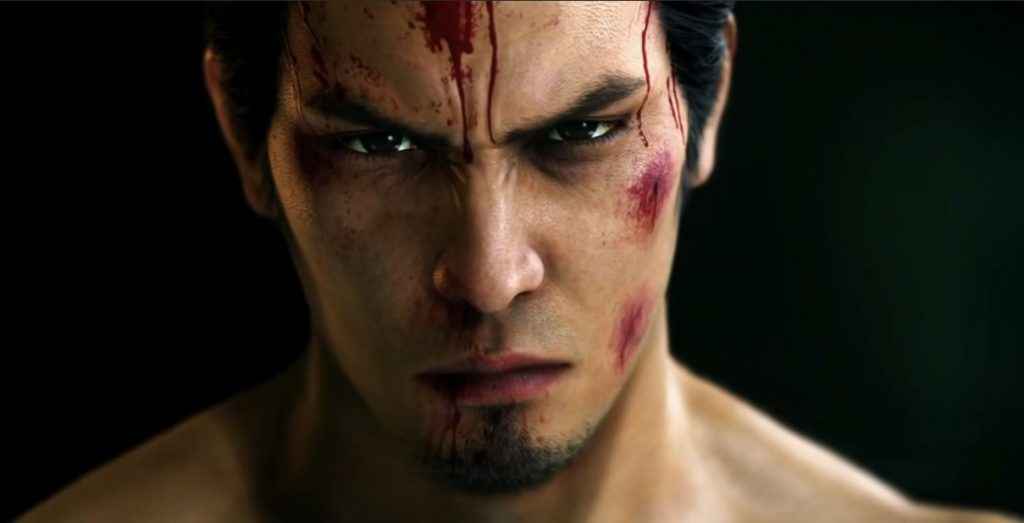 Discover the best Yakuza games ranked on PS4 and PS5 as we take a look at its long and illustrious history. Being a PlayStation mainstay since the mid-2000s, Sega's Yakuza franchise explored the titular and somewhat enigmatic Japanese crime organization that has intrigued people the world over for decades. A veritable postcard of far eastern cultural excess which marries endlessly satisfying, bone-breaking combat with great stories, a charismatic cast of characters and a set of deceptively deep, traditional RPG driven systems, it's easy to see why the Yakuza franchise has commanded such fierce adoration among its fans. Sit back and join us as we take a look at the best Yakuza games as the series begins to make the transition to PS5. For further reading, you might want to take a look at our feature which ranks every Call of Duty game released. Elsewhere, you might want to read our PS5 complete guide which lets you know everything you need to know about PlayStation 5 and is constantly updated. Finally, stay up to date on the next generation of PlayStation VR with our PSVR 2 guide too.
The Best Yakuza Games Ranked
---
On this page:
1. Yakuza 0 – PS3, PS4 (2017)
Ostensibly the best introduction to the franchise, Yakuza 0 represented a reboot of the series in the west; giving it a second bite at the commercial apple that has so far eluded the series in a significant capacity. The debut of the Yakuza series on PS4, Yakuza 0 is simply sublime. A culmination of everything that has defined the series to date, Yakuza 0 not only provides an intimate look at series favourites Kiryu and Goro Majima in their early days, but it also serves as the perfect entry point to the franchise for any new players, too.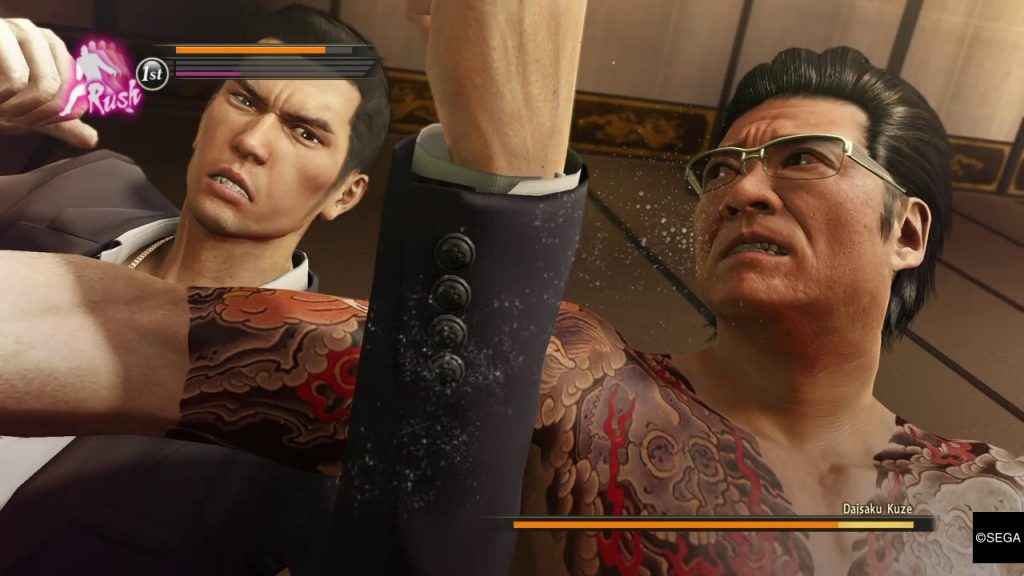 Splitting its substantial duration between the aforementioned Kiryu and Goro Majima, Yakuza 0 has players managing cabaret clubs, real estate, busting used underwear rings and dealing with an overly horny individual called the 'Walking Erection', to name just a few. Oh and in taking full advantage of its 1980s setting, you can play utterly faithful arcade recreations of Outrun, Super Hang-On and Space Harrier to your hearts content. What a wonderful game.
You can catch up with our Yakuza 0 review here.
2. Yakuza Kiwami 2 PS4 (2018)
Much like Yakuza Kiwami before it, Yakuza Kiwami 2 is no mere remaster of its PS2 source material but rather a fully fledged remake that brings the over decade old title spectacularly up to date on contemporary PS4 hardware. Pitting Kazuma Kiryu against one of the series most deadliest villains, the Dragon of Kansai Ryuji Gohda, Yakuza Kiwami 2 uses the Dragon Engine (last used in Yakuza 6) to create one of the finest Yakuza titles to date.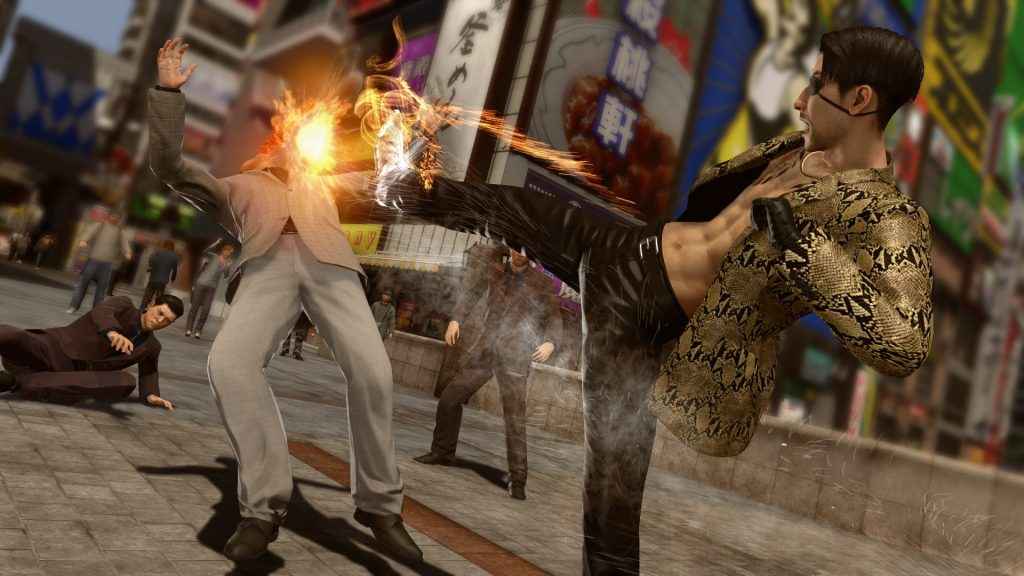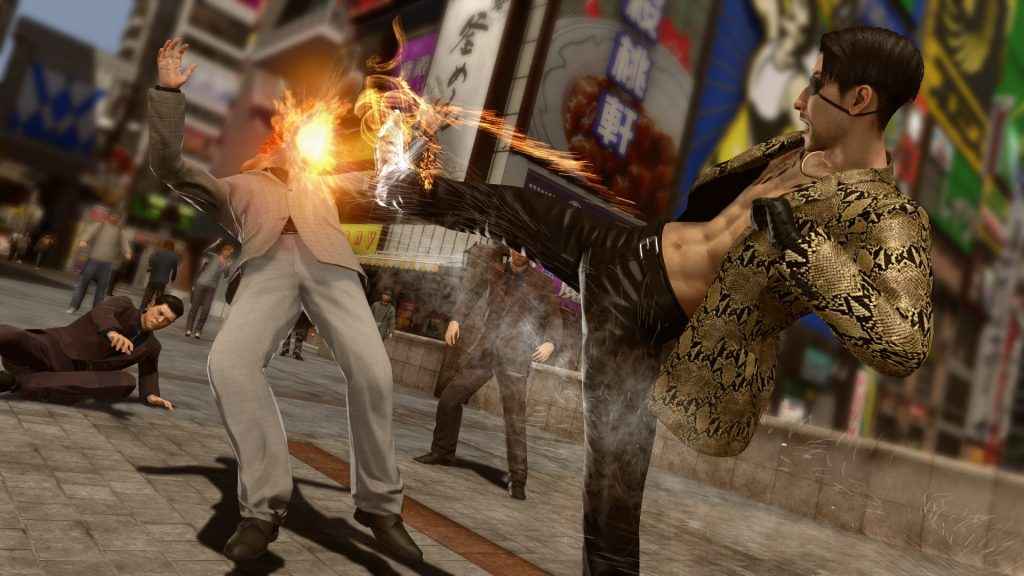 If having a vividly detailed Kamurocho wasn't enough to romp about in, Yakuza Kiwami 2 also chucks in a resplendently detailed take on Sontenbori – making a nice return since we last saw it in Yakuza 0. With playable Majima sections, construction and cabaret side activities, clan warfare, arcade perfect versions of Virtua Fighter 2 and Virtua on, and some of the best side missions in the whole series, Yakuza Kiwami 2 is pretty much at the pinnacle of Sega's newly emboldened franchise. You also get to fight a pair of feral tigers too – I mean, what more do you want?
Check out our Yakuza Kiwami 2 review here.
3. Lost Judgment PS4, PS5 (2021)
Now fully comfortable in its own skin, the Judgment spin-off series hits an absolute home run in just its second outing with the utterly super Lost Judgment. Doubling down on the deliciously OTT real-time combat that fans have always loved the mainline Yakuza series for prior to Like A Dragon, Lost Judgment is an action packed epic that effortlessly stands shoulder to shoulder with the best games in the mainline Yakuza franchise.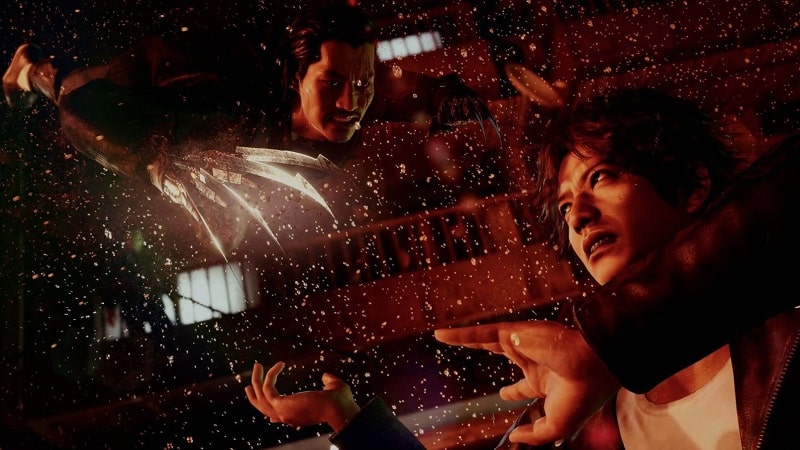 Though Lost Judgment arguably boasts one of the darkest plotlines ever seen in the entire series, it also balances that tonal tightrope perfectly too – tasking players one minute to track down UFOs and train detective Shiba Inu dogs to investigating a horrendously grisly murder and tackle troubling cases of high-school bullying. If Yakuza: Like A Dragon didn't do anything for you with its turn-based combat then Lost Judgment is absolutely the game you're looking for.
Check out our PS5 review of Lost Judgment right here.
4. Yakuza 6 – PS4 (2018)
The spine-snapping culmination of everything so far, Yakuza 6 stormed the charts and secured widespread critical acclaim when it released in Japan on December 8, 2016. Whilst recovering from the injuries sustained in the previous game, Kiryu is apprehended by the police for his past crimes and spends three years in prison, only to be released to discover that not only has Haruka been put into a coma by a hit-and-run driver, but that she now has a child of her own, Haruto, whom Kiryu snatches away from child services before they can take the infant into care.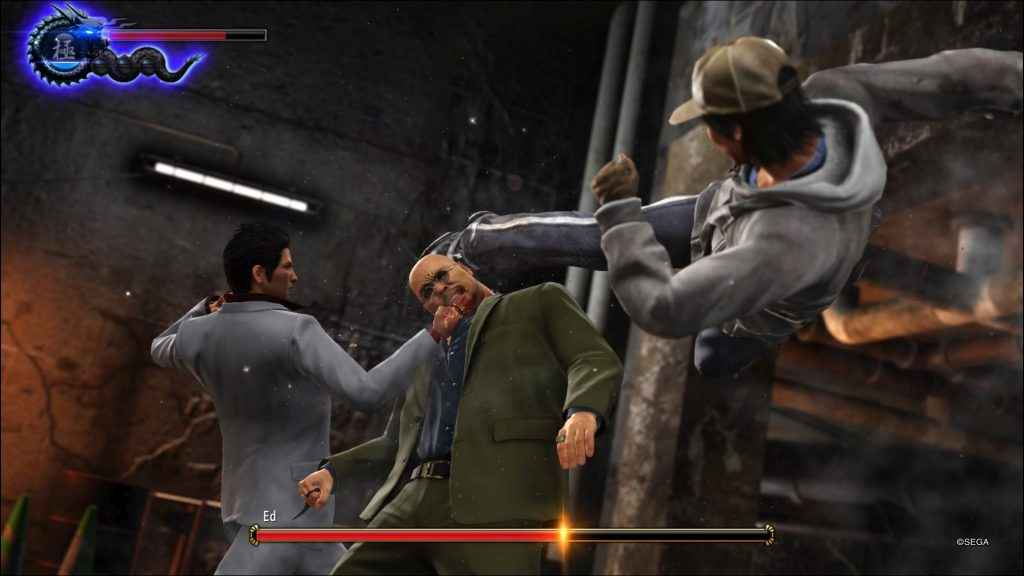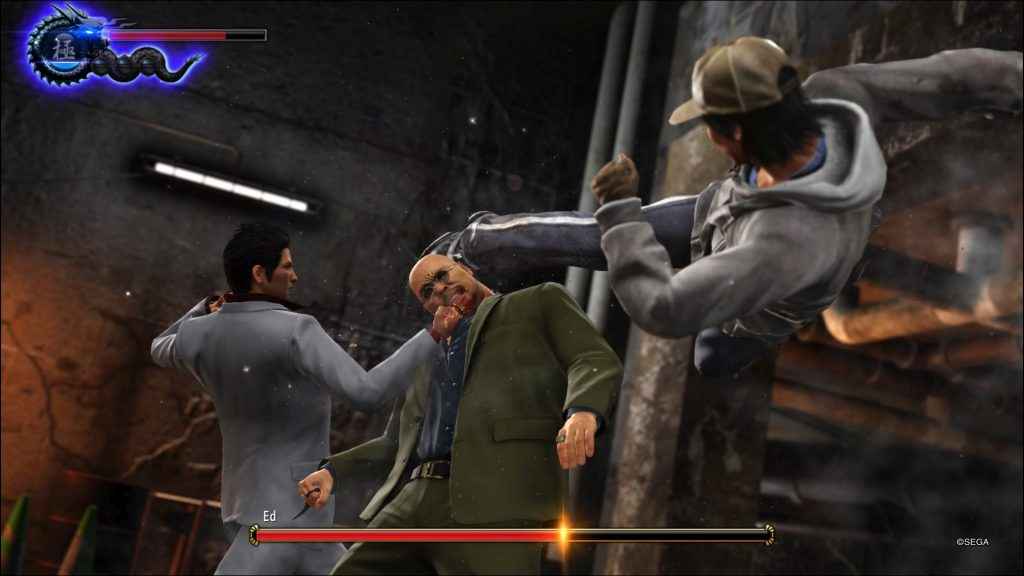 In returning to the single protagonist setup of the first three titles in the series, Yakuza 6 centers solely on longtime good egg Kazuma Kiryu and his quest for justice on Haruka's behalf. As it turns out by all accounts, the game is all the better for this new approach as it weaves a much more intimate narrative than its player character stuffed predecessors. Tying into the whole new baby thing from the story, Yakuza 6 actually has Kiryu being affected by how the infant behaves with a mini-game needing to be completed in order to prevent the little lad from crying, and thus allowing Kiryu to get to the important business of smashing faces and singing the night away in a karaoke bar.
One of the biggest improvements that Yakuza 6 brings over its predecessors however, is a revamped game engine which now allows seamless segueing between cutscenes, open world scenes and building interiors in addition to a brand new physics system, all of which add up to make Yakuza 6 feel like a true next generation Yakuza title in the process. As if Yakuza 6 didn't look pant-wettingly brilliant enough already, you can also play an arcade perfect version of Virtua Fighter 5 Final Showdown, too.
You can catch our review of Yakuza 6 right here.
Related Content – Sony PS5 Complete Guide – A Total Resource On PlayStation 5
5. Yakuza Ishin – PS3, PS4 (2014)
The second of the Yakuza series feudal-era titles, Yakuza Ishin once more whisked Kiryu off to the Bakumatsu period in years past Japan, reimagining the erstwhile series protagonist as historical figure Sakamoto Ryōma who finds himself dead center of a conspiracy involving the Shinsengumi special police force. A visual treat, Yakuza Ishin also continued the series longstanding obsession with bone-breaking combat, machismo-infused cutscenes, deep RPG style progression systems and enough side content to keep even the most ardent Yakuza fan occupied for long stretches of time.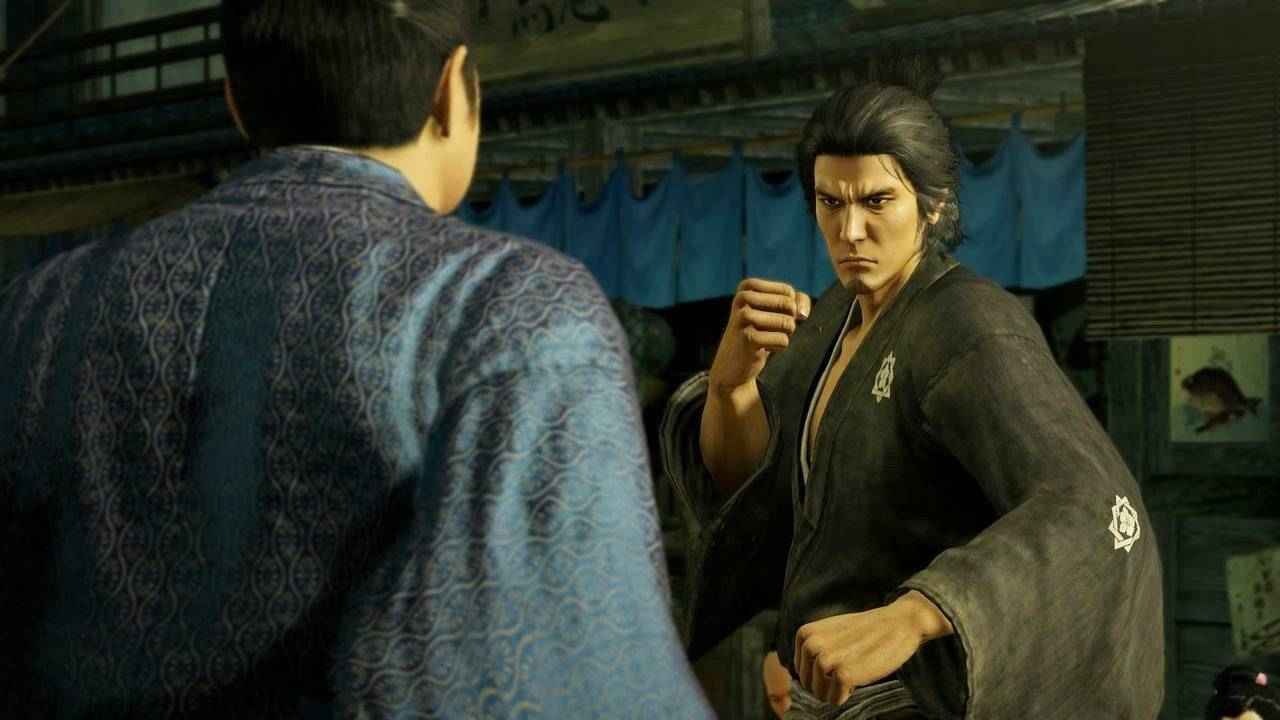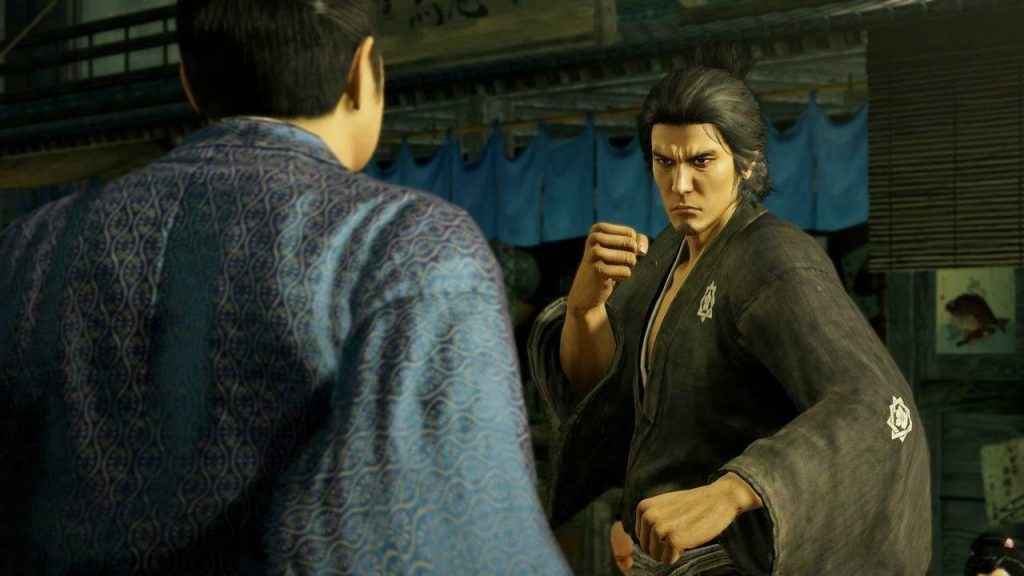 Speaking of which, though far removed from the hustle and bustle of modern era Kamurocho, Yakuza Ishin does indeed still boast an eclectic range of side activities. While the numerous arcades and other such high tech hobbies and pursuits are gone, players can now indulge in udon noodle serving, woodcutting, traditional gambling and, lest we forget, a spot of chicken racing too.
Chuck in multiple fighting styles for the main protagonist (which would later be emulated in Yakuza 0) and you end up with not just a cracking Yakuza spin-off, but an entry that stands shoulder to shoulder with the best titles in the series. And sadly, just like Kenzan before it, Ishin also has not been officially translated for a western release despite the developer's original intentions; a true Battlefield Earth level tragedy and no mistake.
6. Judgment – PS4 (2019)
The first series spin-off to be released in the West, Judgment takes place after the events of Yakuza 6 and replaces Kiryu as the central protagonist with the wiry Yagami, a former lawyer turned street detective. A world way from the stuffy stoicism of the Dragon of Dojima, Yagami is very much an imperfect sort who relies on his support network of friends to get him through things as he delves into a conspiratorial case involving a serial killer that has a thing for gouging out eyes on the streets of Kamurocho.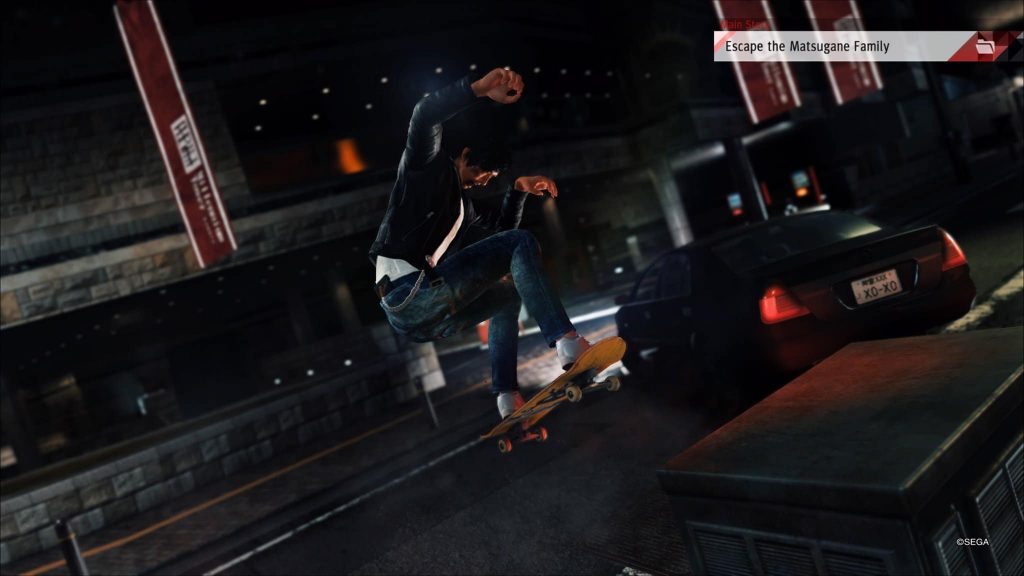 With a completely different fighting style directed towards athleticism (Yagami scraps like a combination of Jet Li and Tekken's Eddy Gordo), our new hero can jump off of walls, cars and much more as he lays waste to the numerous villains that roam the street. Entwine into this his passion for sleuthing (he is a detective after all) that has him discovering clues, examining evidence and interrogating suspects – not to mention a raft of tonally absurd side-quests, and you have a Yakuza spin-off that could very easily shoot off in its own series. And quite honestly, we really hope that it does.
You can catch our review of Judgment right here.
7. Yakuza: Like A Dragon – PS4, PS5 (2020)
Representing something of a paradigm shift for the series as a whole, Yakuza: Like A Dragon forcefully separates from the real-time, roaming arcade style combat of the franchise and instead embraces the sort of turn-based combat and deep job systems that you'd expect to see in a JRPG. And, well, it does those things because it is an RPG. From tip to toe.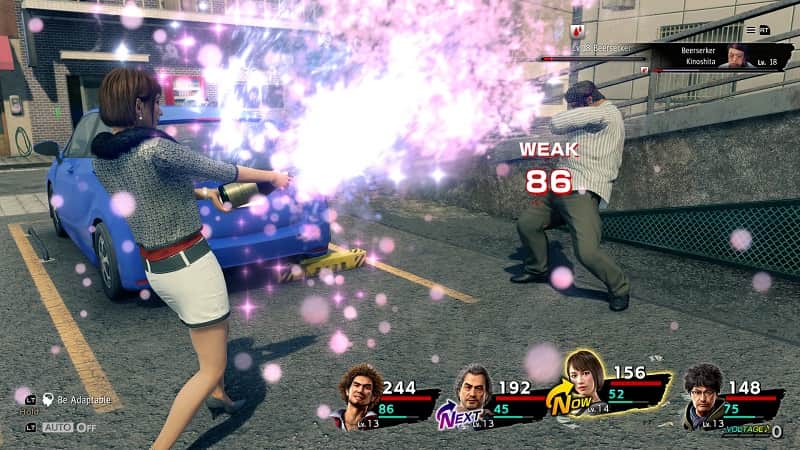 Those aren't the only things that are all new about Yakuza: Like A Dragon either. With long-time series protagonist Kazuma Kiryu stepping aside, it's up to newcomer Kasuga Ichiban to take over the reins and boy, does he do so with style. Boasting an off-kelter sense of humor that is reflected in the game's ridiculously over the top summons (you can quite literally make it rain crabs from the heavens), Yakuza: Like A Dragon marks a refreshing and new direction for the franchise and I can't wait to see what comes next.
You can catch our review of Yakuza: Like A Dragon right here.
8. Yakuza 5 – PS3, PS4 (2015)
Described by producer Toshihiro Nagoshi and writer Masayoshi Yokoyama as the "San Andreas" of the Yakuza series, it's fair to say that the level of expectation for Yakuza 5 was sky high when it finally reached western shores at the end of 2015. Taking a leaf from the multi-character structure of Yakuza 4, the-then fifth chronological entry in the series went one step further by giving the player no less than five different cities to do their Yakuza stuff in. Here, traditional franchise stomping ground Kamurocho finds itself complimented by other real-life inspired city areas such as Sōtenbori, Nagasugai, Tsukimino, and finally Kin'eicho.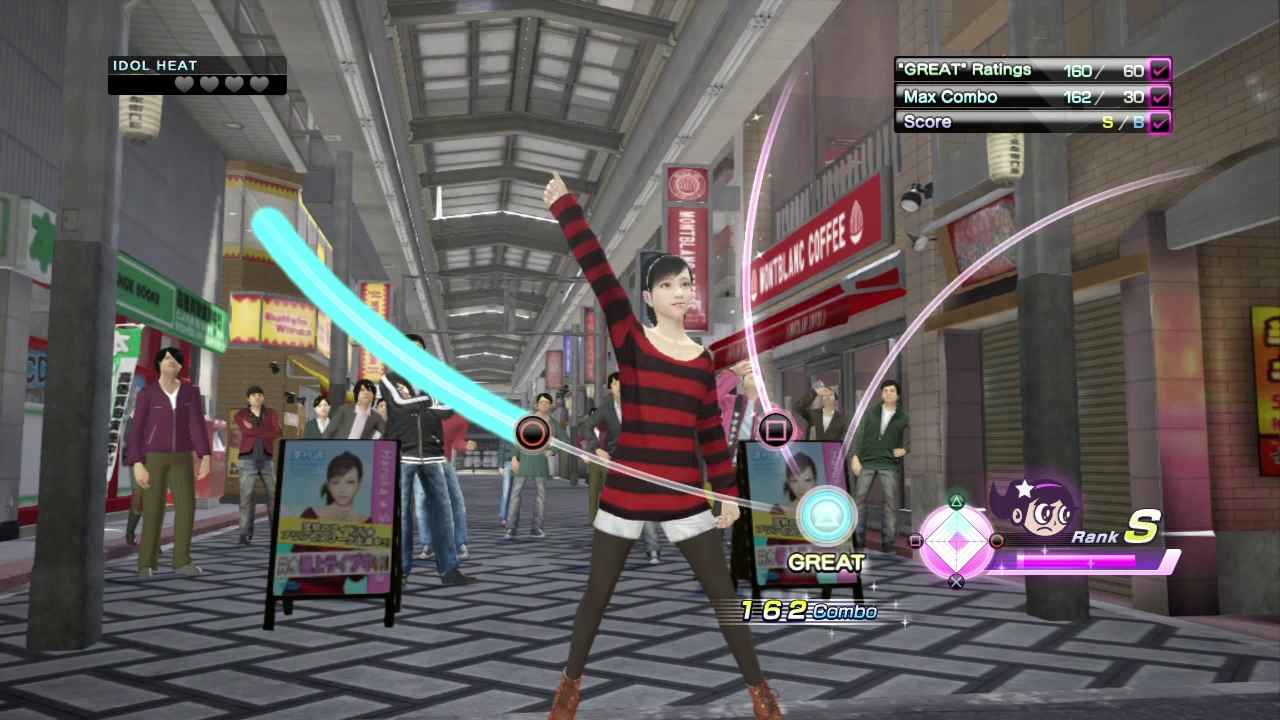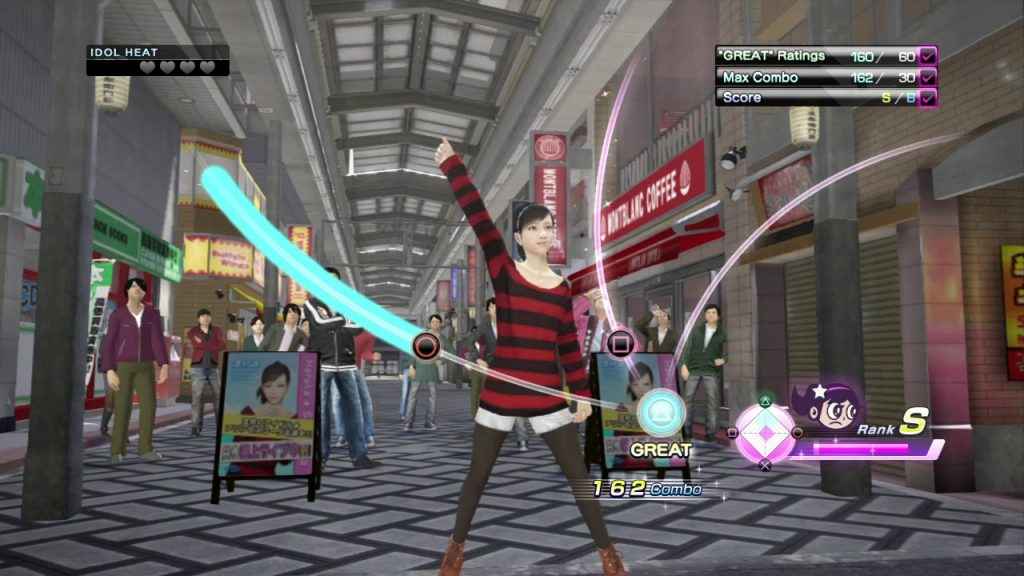 Supplementing Yakuza 5's gargantuan size and labyrinthine plot stuffed full of characters with equally remarkable depth, are the range of side activities and mini-games that the player can get stuck into. Now spread across five different cities and thoroughly infused with Japanese pop culture more than ever before, players can immerse themselves in everything from gambling, baseball and bowling, through to Karaoke, pachinko, fishing and even an arcade perfect recreation of Virtua Fighter 2.
A veritable embarrassment of riches then and easily the largest and most ambitious Yakuza title made to date, it's easy to see why many see Yakuza 5 as not just the best Yakuza title on PS3, but also as one of the finest games available on Sony's last-gen PlayStation console full stop. If you haven't played it do so now; you'll thank me later. Yakuza 5 was re-released in 2020 on PS4 as part of the Yakuza Remastered Collection. You can read our review of the Yakuza Remastered Collection here.
You can read our Yakuza 5 review here.
9. Yakuza Kenzan – PS3 (2008)
Recasting Kazuma Kiryu and co as 16th century samurai, Yakuza Kenzan is a spin-off away from the core series that serves as an account of the life of legendary real-life swordsman Miyamoto Musashi. Winding the clock back some 500 years actually helps Kenzan seem fresher than an immediate canon sequel might have felt, as the spin-off retained the series penchant for RPG-style upgrades, compelling combat and mountains of side activities, but simply set all of that against the backdrop of feudal Edo.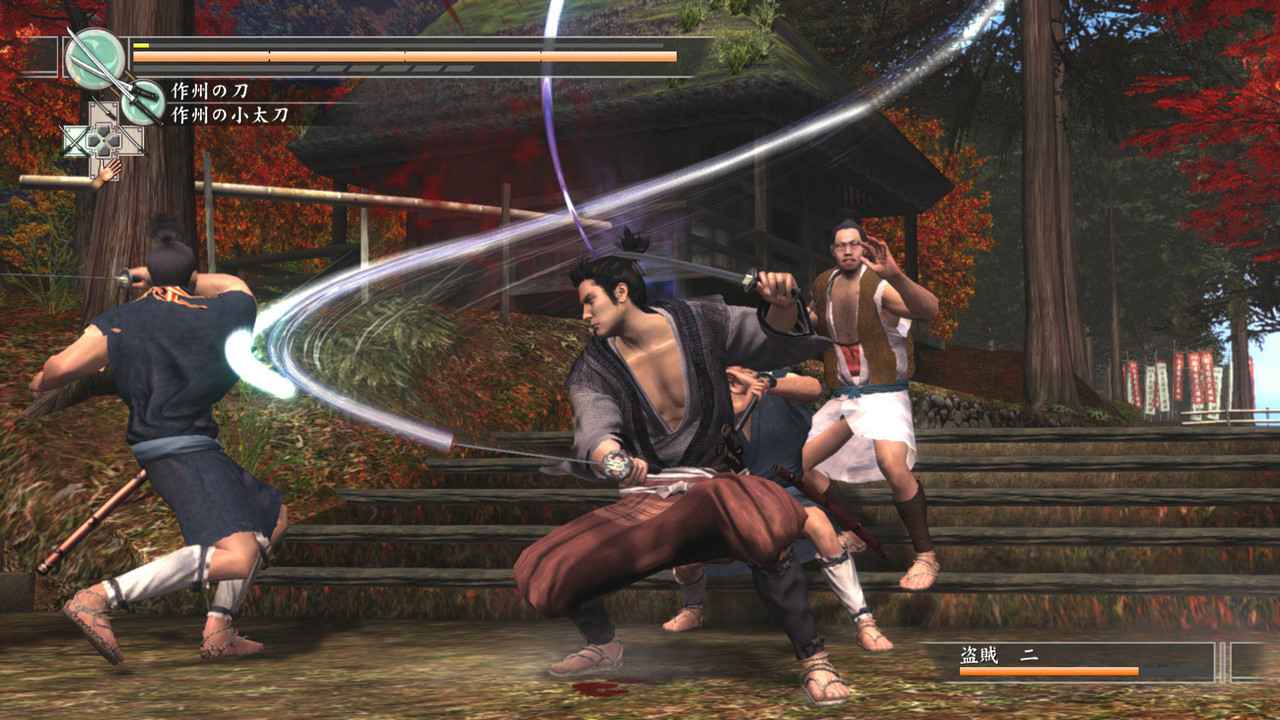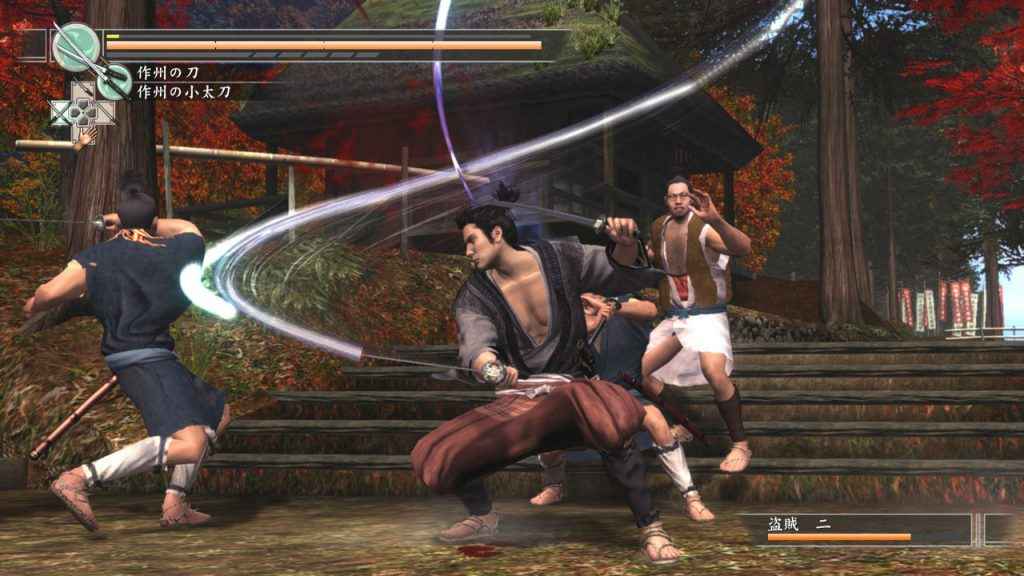 Despite being a cracking entry in the Yakuza franchise, Kenzan never saw a western release. At the time that question of a localisation arose, Sega was deeply entrenched in arranging a western release for Yakuza 3 and said that they would see how that title fared commercially before considering Kenzan. Another hurdle, and many think the one that actually sunk any localisation efforts before they got too far, was the fact that Kenzan featured prostitution of both adults and minors in its storyline; the latter especially being something that would likely have gone down like a lead balloon in the west.
10. Yakuza Kiwami – PS4 (2017)
Already released in Japan, Yakuza Kiwami is a full-tilt remake (not remaster) of the very first Yakuza title that released all those years ago on PS2; something that makes complete sense given that with Yakuza 0 Sega have effectively relaunched the series to a whole new audience of PlayStation gamers. In reimagining the 2006 original, Sega have actually made a number of rather brilliant changes to the game all the while keeping the essence of the first Yakuza title wholly intact.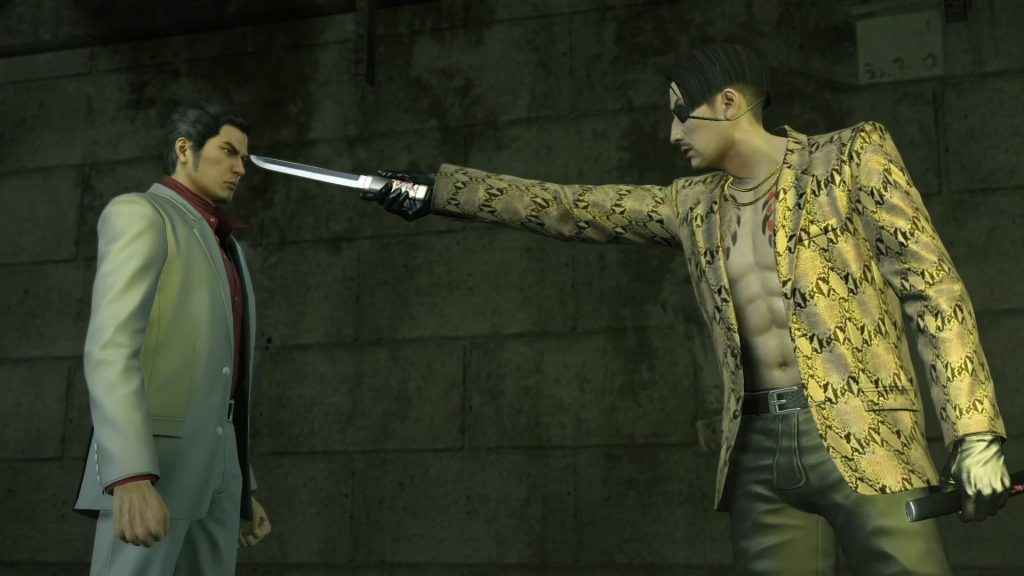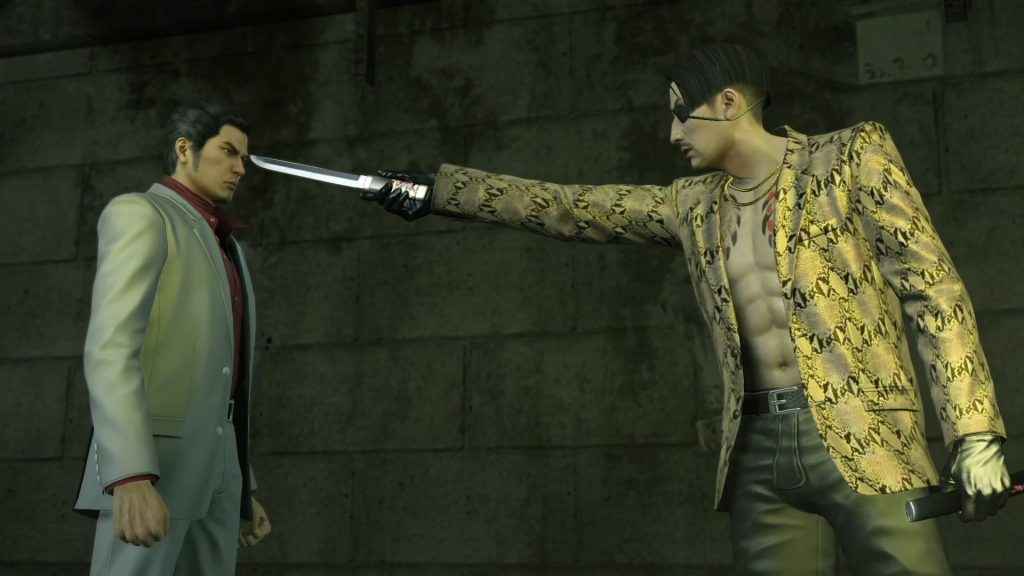 First off, Yakuza Kiwami transplants the story, characters and systems of the PS2 original into the much sleeker Yakuza 0 game engine; achieving a wonderfully sharp and buttery smooth 1080p/60fps visual upgrade in the process.
It's not just the engine that Yakuza Kiwami lifts from Yakuza 0 either, as Sega have also pilfered the combat and substory systems from that game too; both helping to make Yakuza Kiwami feel much more like a contemporary entry in the series. Oh and speaking of combat, the brand new 'Majima Everywhere' feature now has the unhinged Majima family patriarch conducting surprise attacks on Kiryu from a variety of unexpected locations during the game to keep players on their toes.
Beyond such improvements, Sega have also stripped out the risible English dub (c'mon it was a crapfest – Mark Hamill's Joker-esque take on Majima notwithstanding), and have also added an extra 30 minutes of completely new cutscenes to not only flesh out some of the characters a little more, but also to more firmly cement the narrative links between Yakuza Kiwami and Yakuza 0. All in all, a shining example of how you bring an older title up to date we reckon.
Check out our Yakuza Kiwami review here.
11. Yakuza 3 – PS3, PS4 (2010)
Marking the series debut on PS3 in the west, Yakuza 3 once more put players behind the suave shoes and calloused fists of enduring series protagonist Kazuma Kiryu as he attempts to shield an orphanage from a hostile takeover by an aggressive criminal enterprise. First and foremost, one of the nice things which Yakuza 3 did to help ease newcomers into its sprawling lore, was that it allowed players to view cutscene digests of the first two games to bring them up to speed on events; a function that would carry through to many of the later Yakuza titles, too.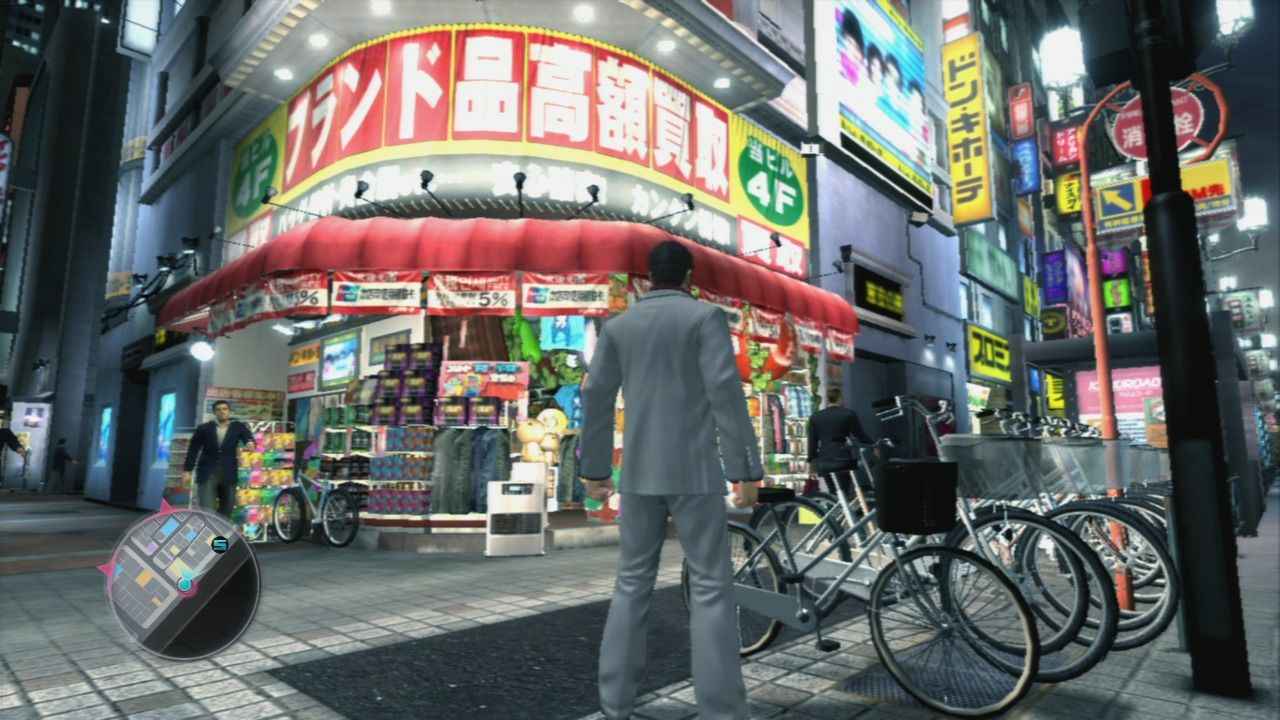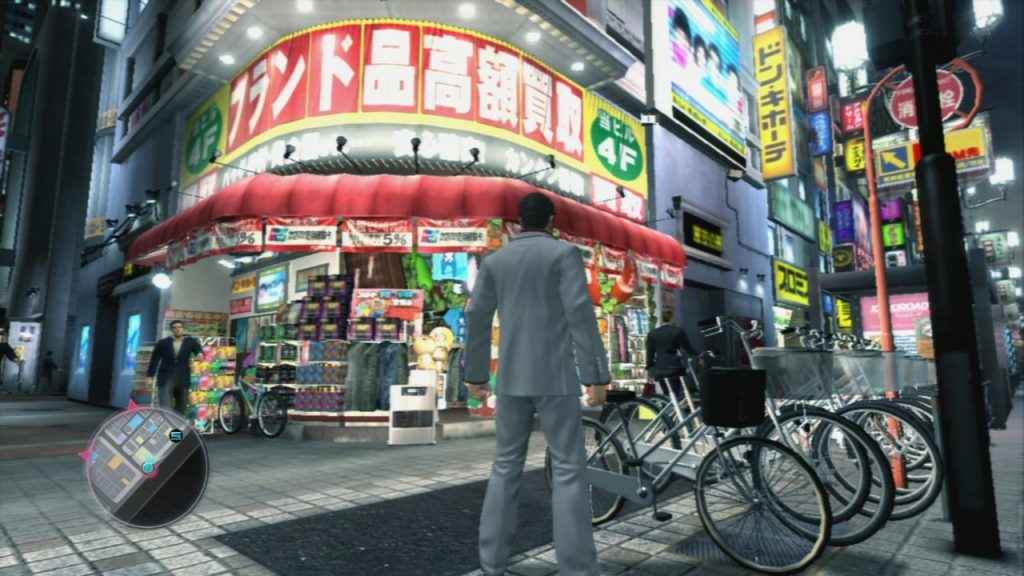 Once into the game proper, the third core entry in the Yakuza franchise also brought additional improvements to the formula. A new first person perspective view allowed players to pick up hidden locker keys and other items that would not normally be visible and also, in a nice touch, this new viewpoint could be used to stare at certain characters and irritate them into fighting you.
Elsewhere, a new 'Revelations' system let Kiryu study the movements of people that he runs into and use them as combat techniques the next time he enters a battle, while a newly implemented 'Chase Battle' mechanic has Kiryu sprinting off in pursuit of various individuals, requiring the player to avoid obstacles and balance their stamina correctly in order to be successful. Yakuza 3 was re-released in 2020 on PS4 as part of the Yakuza Remastered Collection. You can read our review of the Yakuza Remastered Collection here.
You can check out our Yakuza 3 review.
12. Yakuza 4 – PS3, PS4 (2011)
Widening the good guy roster to include three additional characters, Yakuza 4 split the main story between no less than four different folks, linking the quartet of stories together in a way that the series hadn't seen up until that point or since its release. While Kazuma Kiryu still featured, it nonetheless proved immensely refreshing to play as policeman Masayoshi Tanimura, loan shark Shun Akiyama and hulking escaped prisoner Taiga Saejima as not only did each have their own stories, side activities and missions, but also their own unique fighting styles as well.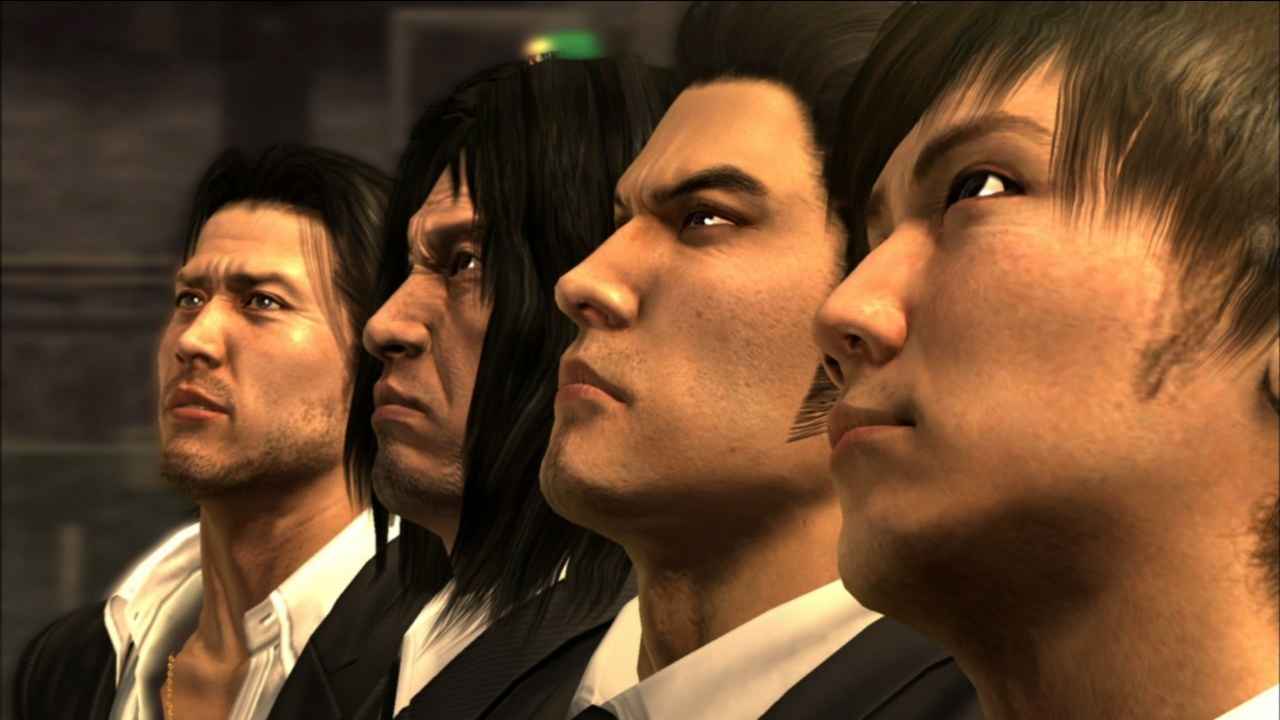 Further afield, Yakuza the Fourth also expanded the series stomping ground of Kamurocho with an extensive set of rooftops, additional backstreets and a large underground area which took in a shopping arcade, sewers and parking lots. Arguably one of the most ambitious entries in the entire franchise, Yakuza 4 proved to be mildly polarising among fans as a few felt that by splitting the narrative in four different ways that the game felt less focused as a result. Yakuza 4 was re-released in 2020 on PS4 as part of the Yakuza Remastered Collection. You can read our review of the Yakuza Remastered Collection here.
You can check out our Yakuza 4 review here.
13. Yakuza – PS2 (2005)
Where it all began, Yakuza (known as Ryū ga Gotoku in Japan) released on the PS2 in 2005 and followed the story of a promising Yakuza member called Kazuma Kiryu, who after being framed for murder and incarcerated for ten years, is released headlong into a conspiracy revolving around a missing Yakuza fortune. Introducing the character of Haurka, a young orphaned girl with nowhere to go, the first Yakuza game also establishes the parental relationship that Kiryu would strike up with her and which would, as the series went on, grow and mature over time.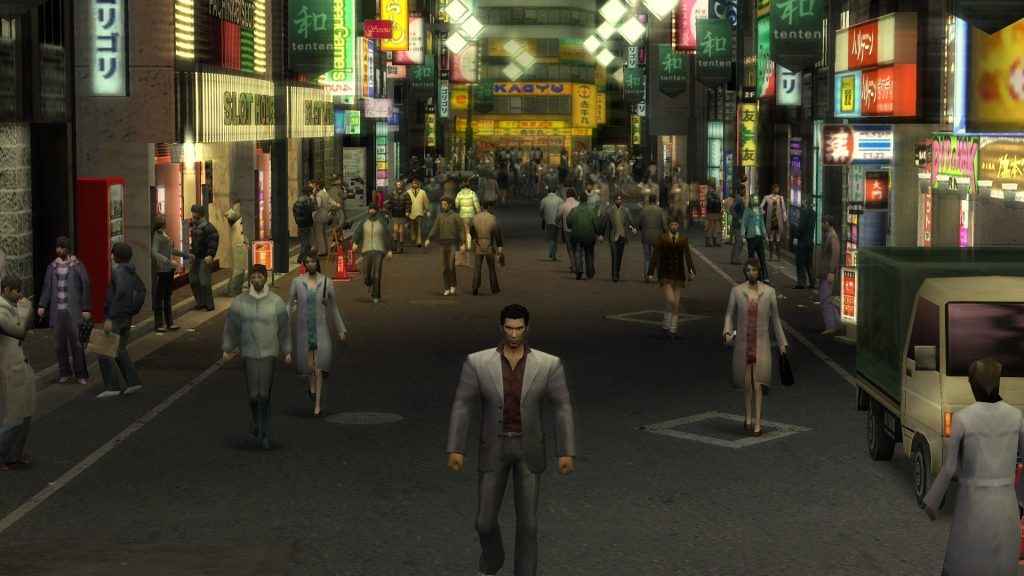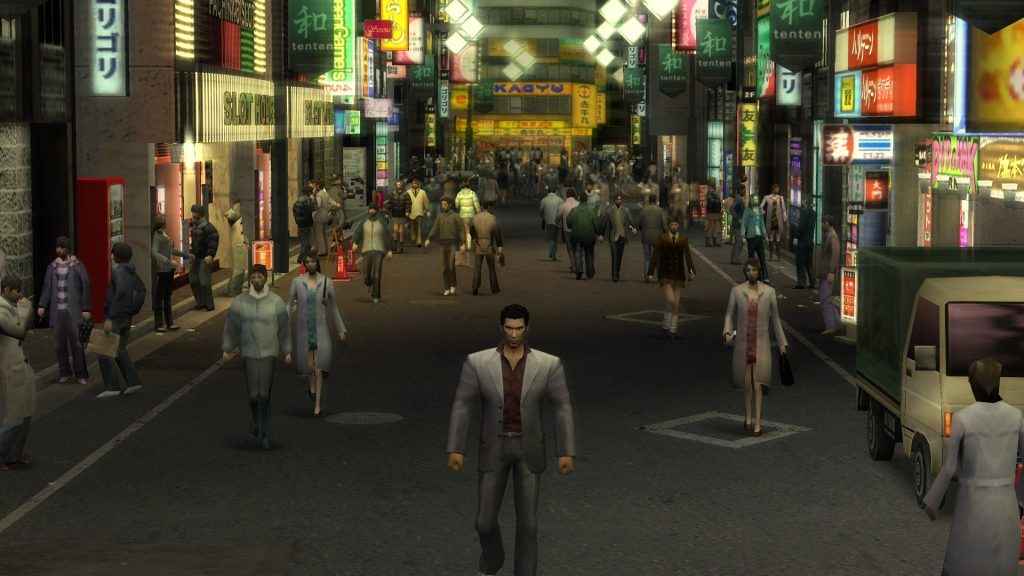 The first Yakuza was also the game that introduced audiences to what would become the series signature blend of action and RPG elements, as players would roam around the urban sprawl of Tokyo's fictional Kamurocho prefecture, smashing skulls into walls, completing side-quests and levelling up their skills. The only entry in the series to be given an English language track, the sole highlight of what was otherwise a risible dub was Mark Hamill's take on series madman Goro Majima, as the actor channelled his performances as the Joker to give Majima exactly the right balance of sinister and psychotic to really bring him to life.
Another problem, was that much of the gaming press had no bloody clue how to relate the game to their readers, drawing ill-fated parallels to Rockstar's GTA series were none really existed and effectively, making the game seem like something it really wasn't. As a result, Yakuza didn't really gain the traction that it needed to reach the heights that it deserved, a fact that over ten years later, Sega is hoping to correct by reintroducing the series to PlayStation gamers through Yakuza 0 and Yakuza Kiwami, a remake of the original game.
14. Yakuza 2 – PS2 (2008)
Despite releasing in Japan on December 7th 2006, it would be another 21 months until western PS2 owning folks would see Yakuza 2. Arriving at a time whereupon the PS3 had been on shop shelves for over a year and a half, Yakuza 2 ditched the mostly risible dub that had afflicted the first game and instead went with a subtitled, Japanese only voice track.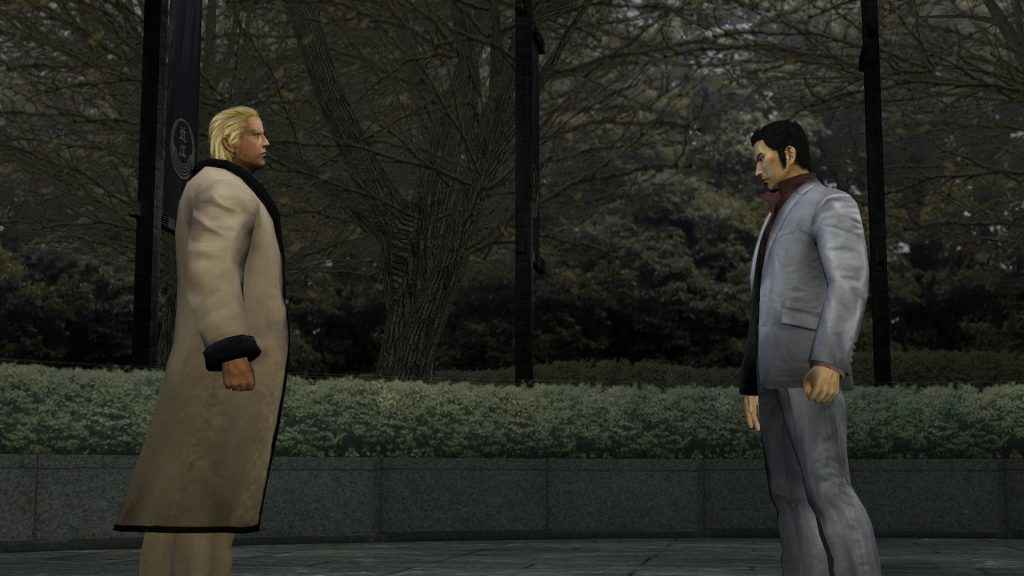 The result was that Yakuza 2 felt far more authentic than the first, and while the sequel's big bad wasn't quite on par with Nishiki (nor did he have the same level of storied history that was expounded upon in Yakuza 0 later on), Omi family boss Ryuji Goda nonetheless provided an interesting foil for our hero all the same. As far as the gameplay went, the fighting system saw the biggest improvements. With a much better targeting system for dealing with multiple combatants and a whole new raft of skull-caving heat moves which made violent use of the environment, literally wrapping a goon around a lamppost had never been so much fun.
Notably, Yakuza 2 was actually paired up with the original Yakuza and given a new coat of shiny HD paint when it was released on PS3 in Japan back in 2012. Sadly, the release would never reach Western shores; a fact that still stings today since while the original Yakuza is being remade as Yakuza Kiwami, there is no other way to play an English language version of Yakuza 2 without a PS2.
15. Yakuza Black Panther 2 – PSP (2012)
Just like the first Black Panther title before it, Black Panther 2 never saw a release in the West; the practically non-existent user base of the PSP in those territories no doubt giving them pause whenever such discussions came up. For those who were able to fight pass the walls of Japanese text however, Black Panther 2 proved to be quite the worthy endeavour.
Despite reusing many of the environments and locations from its 2010 prequel, Black Panther 2 did a grand job of continuing the story of teenage lone wolf Tatsuya, weaving a story that is arguably geared more towards a late teenage audience rather than the distinctly adult themed narratives of the core Yakuza games.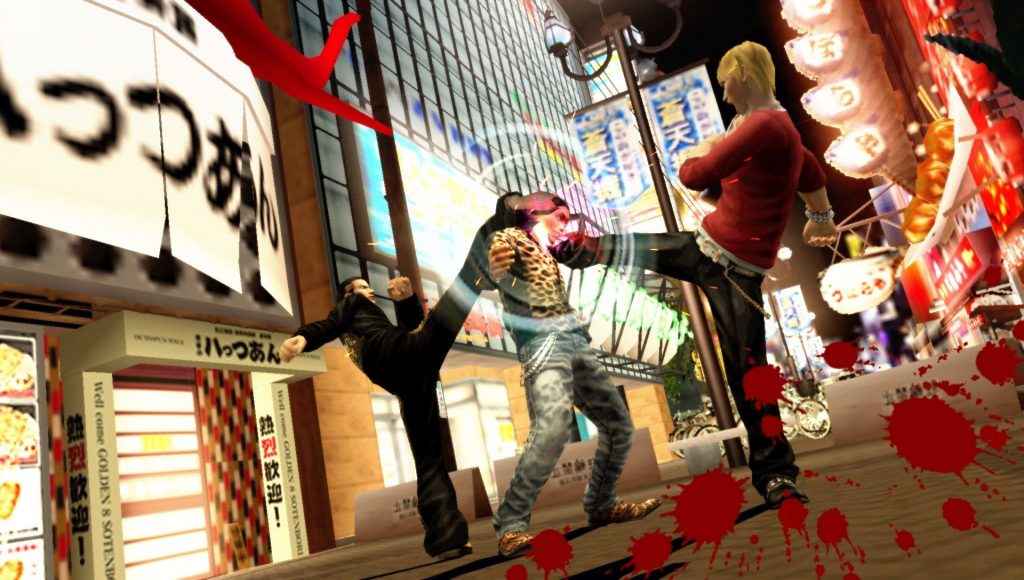 As was the case with the first Black Panther title, Black Panther 2 has the player spending far more time cracking skulls and increasing their skills (being able to specialise in a number of different fighting styles such as kickboxing and wrestling was very welcome), then they do just about anything else. That shouldn't suggest however, that the second Black Panther title is devoid of optional stuff to do; quite the opposite, as players can visit hostess bars, sing karaoke and even take on a part-time job as a chef to name just a few of the extra curricular pursuits that are available.
Though linear in scope much like its predecessor, Black Panther 2 shines regardless; a title whose quality is matched only by the disappointment that we likely won't ever see it in the west. A pity.
16. Yakuza Black Panther – PSP (2010)
The first of two PSP exclusive Yakuza titles, Black Panther was developed by Syn Sophia (the same lads who under the guise of Aki Corporation developed the amazing WWE No Mercy for the N64), and eschewed following the adventures of series regular Kazuma Kiryu in favour of a youth called Tatsuya, who after being framed for a grievous assault, drops out of high-school to pursue a career as an underground prize fighter.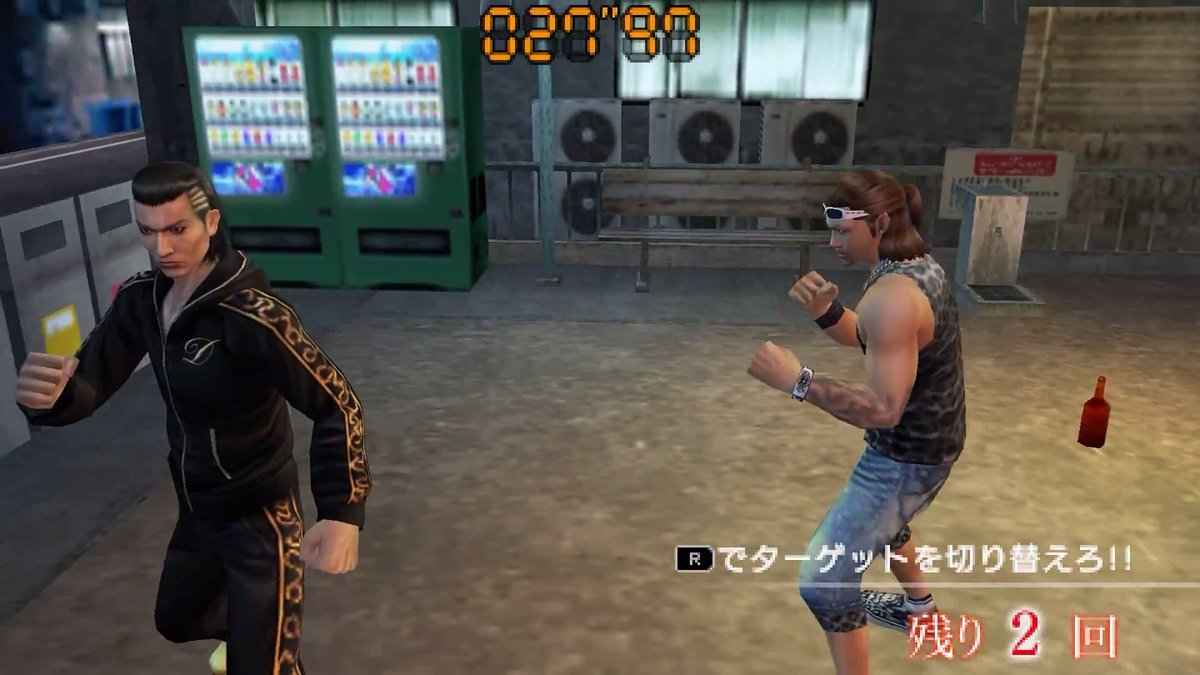 Dropping the series open world shenanigans for something a little more linear (a concession that makes sense considering the massive gulf in power that existed between the PSP and the PS3), Black Panther focused on the combat side of things as players worked to make Tatsuya stronger through training with his fight team, all the while the young hoodlum strived to clear his name.
Nonetheless, despite dropping much of the free wandering gameplay that defined the Yakuza franchise, Black Panther still allowed the player to indulge in a number of side activities, such as going to nightclubs and hostess bars, for example. Sadly, both Yakuza Black Panther titles never saw a release in the west; the likely sum result of the PSP being almost commercially dead by this point in Europe and North America and the relatively lukewarm reception to the Yakuza series in general by non-Japanese audiences.
17. Yakuza: Dead Souls – PS3 (2012)
Every gaming series has its black sheep, its Assassin's Creed III if you will, and for Yakuza that came in the form of Yakuza: Dead Souls. Looking like the unholy offspring of Yakuza and Dead Rising after a crack-powered Las Vegas shotgun wedding, what made Dead Souls so spectacularly wretched was in how it managed to not only pretty much missed what made the Yakuza series so enrapturing in the first place, but also in its complete failure to make a decent zombie-killing yarn out of it.
A distinctly silly non-canon spin-off, Dead Souls followed the lead of Yakuza 4 by having the player control multiple characters as they attempt to stave off a zombie invasion of series stomping ground Kamurocho. The two biggest problems with Dead Souls were that firstly, exploration had been greatly reduced when compared to other titles in the series and secondly, combat, which was now largely predicated around firearms now felt monotonous and boring; a world away from the bombastic fistic conflicts that the series has become known for. As such, you'll want to avoid this like the plague, unless you like crap games and, well, plagues.
You can catch up with our Yakuza: Dead Souls review here.
What has been your favourite Yakuza game in the series so far? Let us know in the comments below!