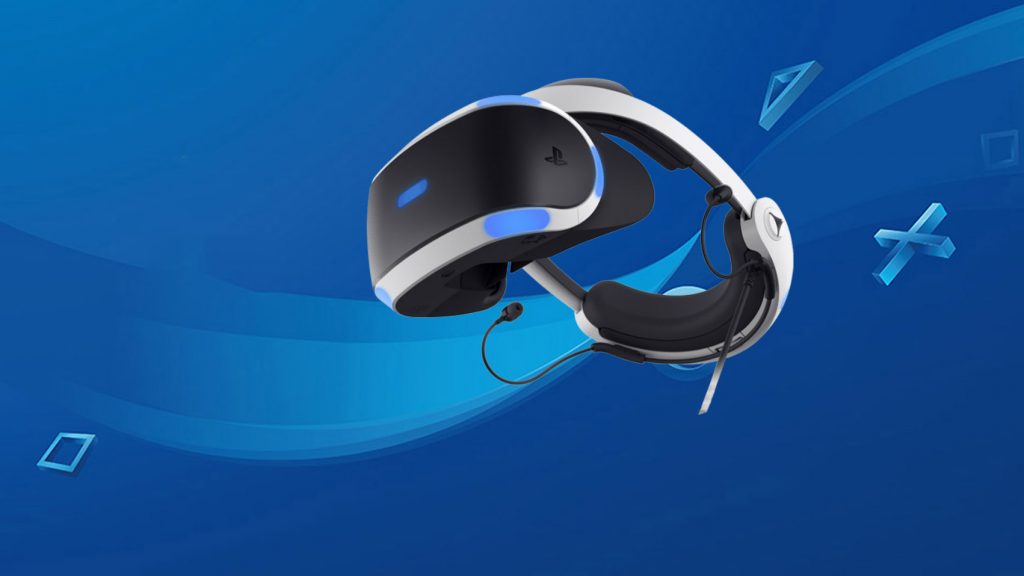 PSVR On PS5, PSVR 2 Price, PSVR 2 Release Date, PSVR 2 Specs, PSVR 2 Games – With the Sony PlayStation 5 release now upon us, we do know that the PS5 will be compatible with existing PSVR headsets. However, there's been rumours to suggest that Sony has been quietly beavering away on a next-generation virtual reality headset, PSVR 2, which looks set to incorporate a range of new features.
We've decided to compile all details we know about Sony's new PSVR headset to date in order to keep you informed – from the PSVR 2 spec to the PSVR 2 price, we'll keep you up to date.
PSVR 2 – Everything We Know About Next Generation PSVR
---
PSVR 2 – What Sony Says
Sony Interactive Entertainment's official stance on PSVR 2 is pretty clear right now, with the format holder revealing it has 'nothing to say' right now on a successor to the PSVR.
We have nothing to say about any potential next-gen VR product at this stage. We continue to believe that VR has the potential to be a really meaningful part of the future of interactive entertainment.
PSVR 2 Specs
Most of the info regarding a possible PSVR 2 is speculation based off patent filings unearthed online. One of the biggest likely features is haptic feedback, which is a tech manufactured by Immersion Corp, who Sony recently partnered with.
This also ties in with a VR Glove that was patented by Sony, which is set to utilise haptic technology, suggesting Sony is looking to evolve its VR headset for the next-generation.
Another recently released patent provides in-depth information on how the PSVR 2 will use full facial tracking to map a player's facial features onto an in-game character model, too.
Elsewhere, another patent even talks about a see-through display:
Systems and method for providing a see-through screen in a head-mounted display (HMD) includes a display screen having a front side and a back side. The display screen is configured for rendering media content. First optics is provided adjacent to the front side of the display screen and configured to provide a focus for viewing the media content.
However by far the most interesting (and verified) piece of information is that the PSVR 2 will use a new kind of motion controller that is similar to Valve's Index controllers. More than that, a recently released video has illustrated how the new PSVR 2 controllers will support finger tracking too.
It makes sense that the PSVR 2 would use all new controllers as not only does the PS5 DualSense controller seemingly not support PSVR (thanks to the lack of light bar on the pad), but the PS3 era PlayStation Move controllers simply aren't up to the task anymore.
More recently, a new patent has indicated that the PSVR 2 will reduce sickness and provide a more immersive experience for its users. Specifically, it talks about a new info processing system that will "provide a user who views a virtual space with a viewing experience with high entertainment characteristics."
PSVR 2 Price
So far, no price has been released regarding PSVR 2. However, by boasting updated tech such as an improved display and finger tracking capable motion controllers, we would expect the PSVR 2 to cost as much, if not a little more, than the $249.99 asking price for the original PlayStation VR headset.
PSVR 2 Games
A strong rumor points to the fact that the studio which developed the superb Blood & Truth for the current PSVR headset is working on new, next-generation title for PSVR 2. Also, we have our first confirmed PSVR 2 title in the form of LOW-FI an immersive cyberpunk adventure.
PSVR 2 Release Date
Hold your horses! Sony hasn't even announced PSVR 2 yet, so a release date is obviously speculation at this point. However, one developer has said not to expect the PSVR 2 until at least one year after the release of PlayStation 5 – a fact that makes considerable sense when you think of all the logistical hardships that are inherent in just getting a console to market – let alone a massive accessory such as PSVR 2.