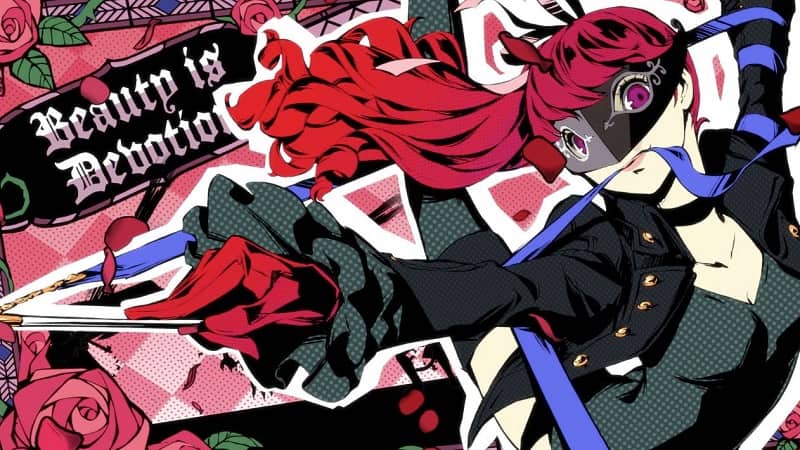 Persona 5 Royal PS5 review. Certainly on the face of it, there is a whole lot that Atlus could do with a native PS5 port of Persona 5 Royal. From providing the visuals with a substantial uplift including higher resolutions, 120 frames per second support and even ray tracing, there's a whole of headroom for Atlus to play with in regards to improvements of a game that was essentially released back in 2016.
Then there is the opportunity to perhaps implement some morsels of additional content above and beyond what we already saw with the PS4 release of Persona 5 Royal, providing some much needed incentive for PS4 owners to make the leap to this newer edition of the game. Sadly, we don't get any such goodies in this PS5 iteration of Persona 5 Royal and that is bitterly, bitterly disappointing, not least because the best JRPG in years and PS5 owners more broadly, deserve so much more. Persona 5 Royal on PS5 quite simply fails to justify its own existence.
Persona 5 Royal PS5 Review
---
The Definitive Way To Play Persona 5 Royal On Console By The Smallest Of Margins
To be absolutely, crystal clear – the score that you see at the bottom of this review is only as high as it is on account of Persona 5 Royal itself which remains one of the best JRPGs of the past decade and not because of anything that has been added to this PS5 release, which, as you can probably guess, is very little indeed. Persona 5 Royal on PS5 is largely identical to the PS4/PS4 Pro version of the game, with the exception of a smoother framerate. And that's it. That's your lot.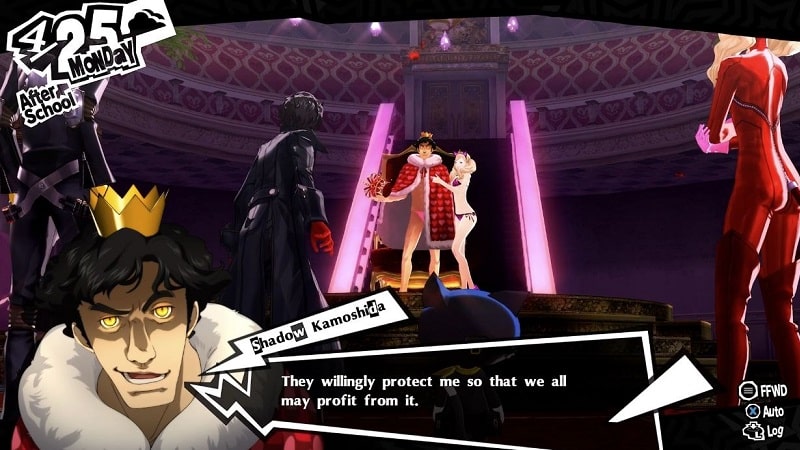 Perhaps even more gallingly, PS4 owners who would want to make the leap to the PS5 version of Persona 5 Royal to enjoy this most incremental upgrades will have to pay to do so. There is no free PS5 upgrade for owners of Persona 5 Royal on PS4. Given the gargantuan, galaxy-swallowing amount of nothing that Atlus has added to this release, being asked to pay premium bucks *again* for what is the same game in essentially every single way except for a smoother framerate is a massive middle finger to the entire fanbase – and a kick in the balls of your wallet to boot.
Not only does a lack of free upgrade rankle duly, so too does the inability to carry over your save to the PS5 version of Persona 5 Royal, further compounding this whole unsavoury situation further still. Persona 5 Royal on PS5 represents such a missed opportunity it hurts.
Further Reading – Best PS5 JRPG Games Ranked
Again, there's no denying that Persona 5 Royal is undoubtedly one of the best JRPGs of the last decade. With its abundance of unique style, superbly written characters and immersive narrative that meditates on such thing as emancipation from the limitations of society, Persona 5 Royal is absolutely smashing stuff and you can catch our original review of Persona 5 Royal on PS4 right here to see how much we enjoyed it.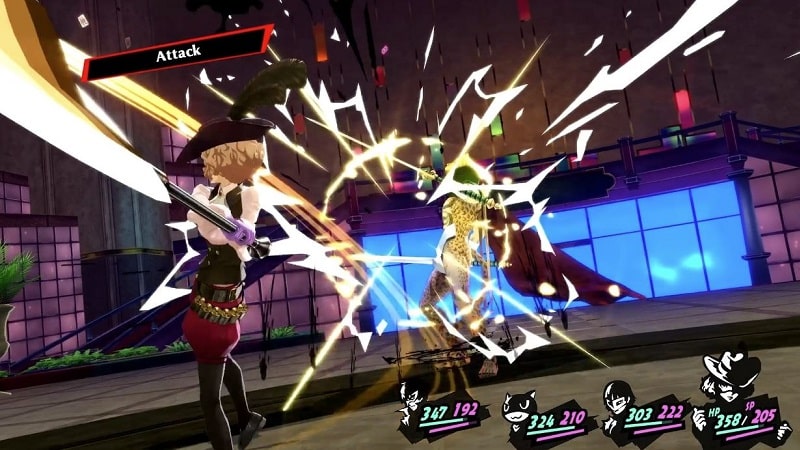 This is the definitive console version of Persona 5 Royal for sure but only by the smallest margin imaginable. Ultimately a wasted opportunity to make the most of Persona 5 Royal on Sony's still hugely capable current generation console hardware, Persona 5 Royal on PS5 feels like a cash grab at its most cynical, as Atlus are selling what is a near three year old game at full price once again with no real improvements or additional content to speak of. It sucks, quite frankly.
Further Reading – All PS4 Games That Have Free PS5 Upgrades In 2022 – Next Gen Upgrades At No Extra Cost
Certainly it's difficult to make a strong argument for exactly whom should be buying Persona 5 Royal on PS5. If you've absolutely never played Persona 5 before than that person would be you, although there is a compelling argument for just buying the PS4 version at a cheaper price anyway. For everyone else that has already sampled the delights of the game on PS4 and PS4 Pro, Persona 5 Royal not only doesn't offer enough to make the leap worthwhile but the lack of charitable continuity when it comes to save files and cross-gen upgrades makes it that much more challenging to provide a reason for its existence in the first place. This should have been a free PS5 patch upgrade, it's that simple.
Persona 5 Royal is out now on PS5.
Review code kindly provided by PR.