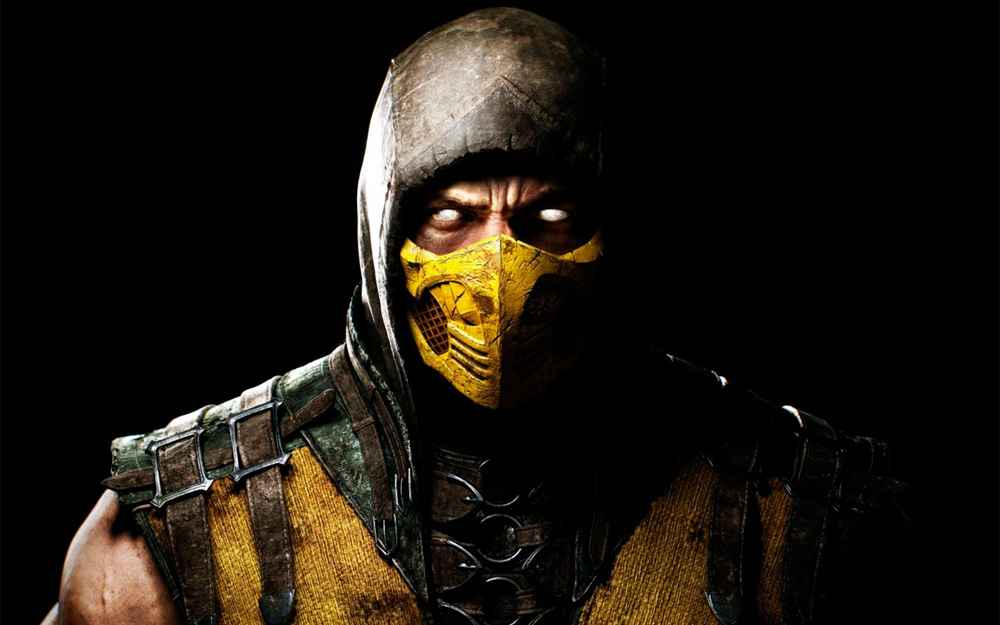 Just what are the best PS4 fighting games? The fighting game genre is part of the old guard of video game history, yet it continues to thrive to this day due to the boon of online multiplayer and competitive esports.
In recent years there's been a resurgence in the genre – though we're still waiting the return of Fight Night Champion 2 and a remaster of Def Jam Fight For NY – with a fine selection of fighting games appearing from different corners and in different styles.
So if you want to find your perfect opponent then we're here to help. Join us as we face off with the best PS4 fighting games around!
We'll be adding more games to the list as we go – and don't forget; the PS5 will be able to play all of your favourite PS4 fighting games too!
Updated: 13/05/2019 – Added Mortal Kombat 11
Best PS4 Fighting Games: Mortal Kombat 11
There's no beating about the bush here – Mortal Kombat 11 isn't just the best entry in the series to date (and it ain't even close), it also happens to be one of the best fighting games you can get on PS4 right now, too. Encompassing not just the most refined combat the series has seen to date, Mortal Kombat 11 also brings another series best in the form of its time-travelling campaign which pits heroes and villains against past versions of themselves.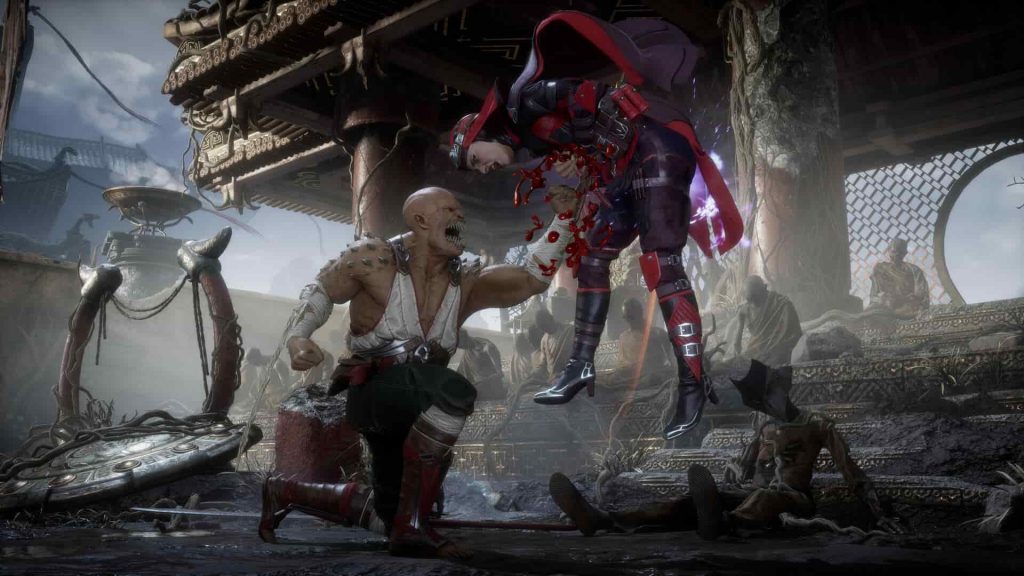 More than that, Mortal Kombat 11 also boasts a veritable avalanche of additional content for players to get stuck into, including a range of tower modes, individual story campaigns, challenges, online clan functionality and a great deal more besides. Oh, and Mortal Kombat 11 has some of the most violent fatalities you'll probably ever see in your lifetime. So there's that.
Best PS4 Fighting Games: Dead or Alive 6
Designed entirely with current-gen consoles in mind (lest we forget Dead or Alive 5 straddled the PS3/PS4 generational divide), Dead or Alive 6 brings a number of new improvements to the series which help to elevate it alongside its genre brethren. The most immediately obvious improvement is the new graphics engine that has been employed for the game – boasting a range of new lighting and shadowing effects in addition to much higher detailed fighters and environments.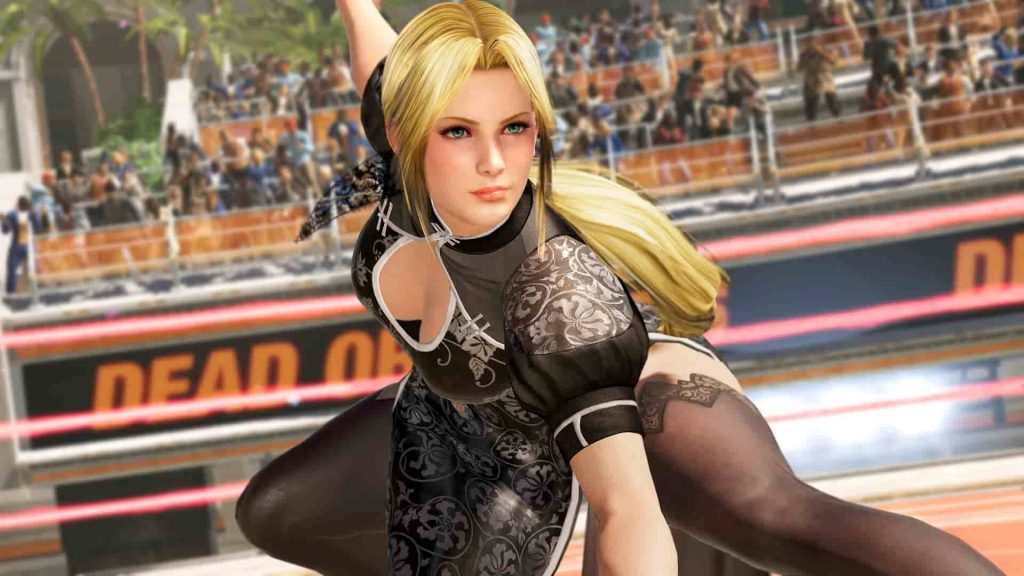 Such improvements also stretch into the gameplay realm too, as longtime series developer Team Ninja has introduced much more dynamic arenas with brand new hazards and crowds that shove you back into the fight should you find yourself pushed into them. Elsewhere, a new 'Triangle System' is in place which dictates how strikes, throws and holds all mesh together provides an additional layer of strategy for even the most seasoned of DOA veterans. In short, Dead or Alive 6 is the best entry in the series to date.
Best PS4 Fighting Games: Soul Calibur VI
The first Soul Calibur title to be released on PS4 (Soul Calibur V came out on PS3 back in 2012 previously), Soul Calibur VI is arguably the best that Bandai Namco's weapon-swinging brawler has been in quite some time. Visually re-imagined from the ground up in Unreal Engine 4, Soul Calibur VI is easily one of the best looking fighting games available. Peer under that attractive veneer however, and a deep fighter reveals itself.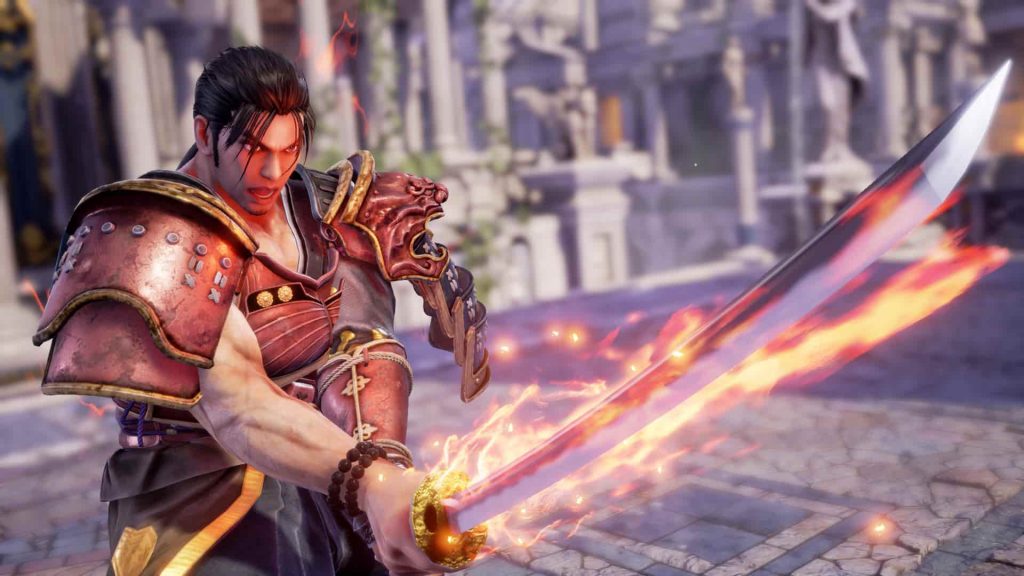 Boasting a highly engaging story mode, a huge roster of fighters each with their own combat styles, a series best creative suite that allows for some truly outlandish custom fighters and finally a range of super neat guest characters that include the likes of Geralt of Rivia from The Witcher series, Soul Calibur VI is easily one of the best fighting games available on PS4 right now.
Best PS4 Fighting Games: Marvel vs Capcom Infinite
This sixth entry in the Marvel vs Capcom series caused a split of opinion among fans. The three-on-three battles were dumped in favor of two versus two player skirmishes, while character assists were also removed.
Nevertheless, Marvel vs Capcom Infinite introduced an addictive tag-based combo system. This allows you to switch swiftly between characters to rack up combos. Infinity Stones also gift you with stat boosts and unique abilities.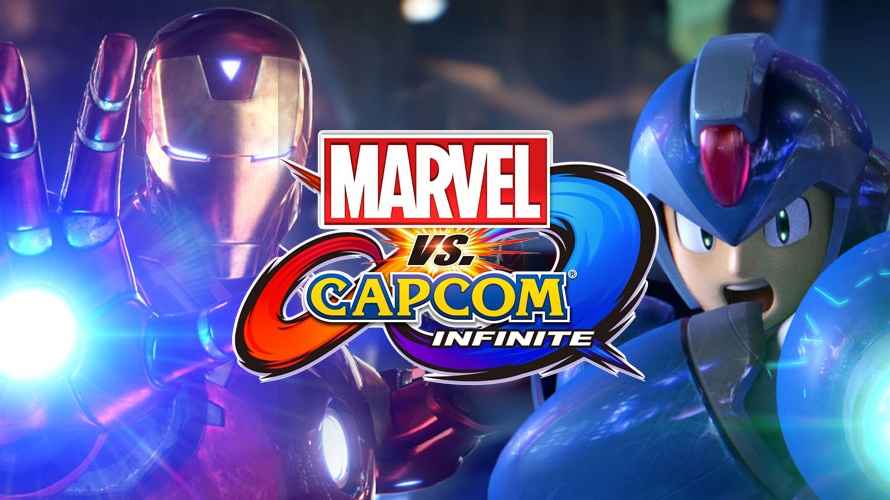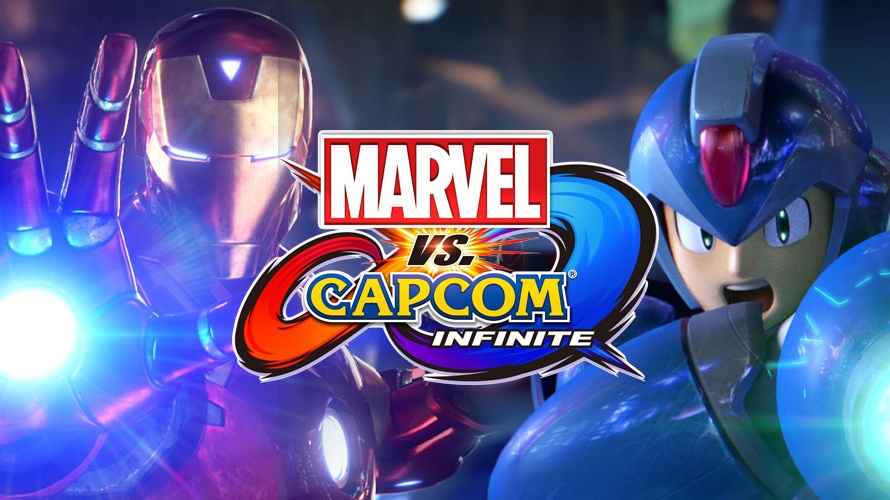 Some hardcore fans of PS4 fighting games believed that this huge change from the previous games in the series was pandering to newcomers. However, this fighter still has plenty of depth!
Best PS4 Fighting Games: Street Fighter 30th Anniversary Collection
A stellar compilation of the golden era of Capcom's Street Fighter series, the Street Fighter 30th Anniversary Collection brings together of a veritable who's who from the two-dimensional arcade era of the franchise.
Encompassing everything from the ugly duckling of the bunch in the original Street Fighter, through to the numerous variations of Street Fighter II, Street Fighter Alpha and then finally the formidable Street Fighter III games, it's a minor miracle that in 2018 whole new generations of PlayStation gamers can experience the games that have shaped the most legendary fighting franchise in the history of the industry.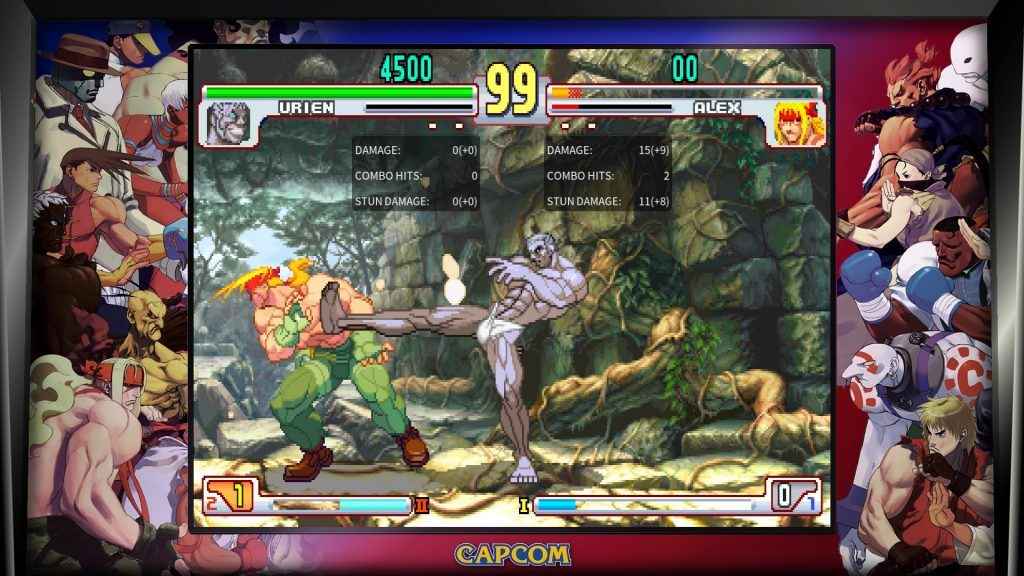 Beyond the efficacy of its resurrected offerings from Street Fighter's past, this compilation also excels in how passionate it is about its heritage. An in-depth museum mode allows players to not only take a glimpse at how these games were made, but also to hear music tracks from each game in the series. You can also soak up a massive amount of factoids about each one and then finally view the animations of each every character with loving granularity, it's reflective of a collection at large that is an absolute love letter to the source material it has so carefully studied.
Best PS4 Fighting Games: Tekken 7
Arguably the best game in the Tekken series since Tekken 3, Tekken 7 flew onto PS4 after a huge eight-year hiatus for the main series. As expected, the game has a fantastically robust and complex fighting system. Cinematically it looks great too, but it's the combat that really does the talking. It's easy to pick up and play, but extremely challenging to master.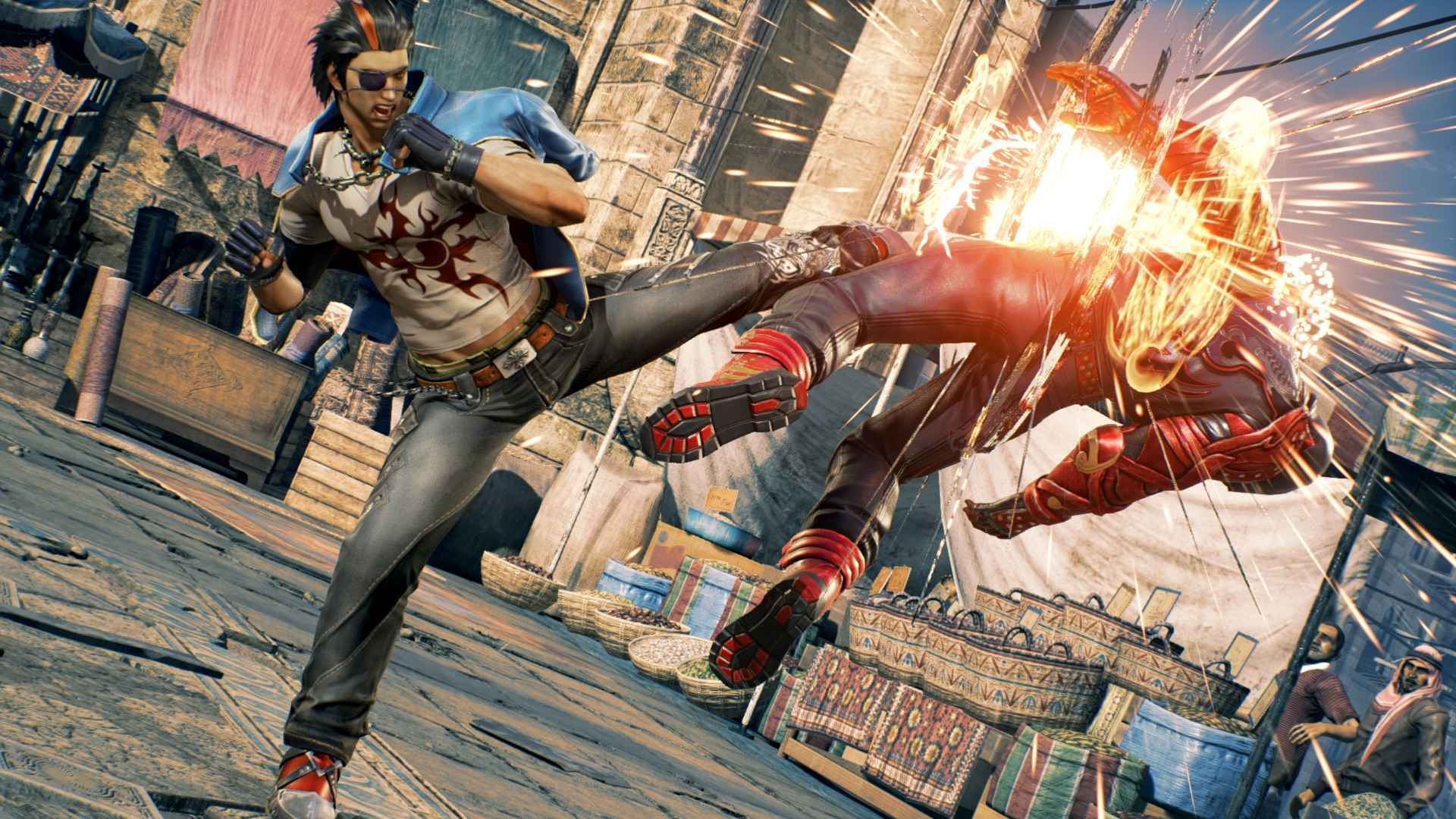 The engaging new Rage System adds some extra clout and battles are like a well-orchestrated dance routine of stunning combos and impressive finishers. Tense, exciting and just damn good fun to play, Tekken 7 is very much at the top end of its genre. There's also a single player arcade mode campaign, VR mode and multiplayer.
Best PS4 Fighting Games: Guilty Gear: Xrd REV 2
Whether it's the strides taken by Arc System Works to make Guilty Gear's traditionally sophisticated combat system more tenable to newcomers, the gargantuan amount of social life swallowing content that has been stuffed into the game, or, just the eye-searing visual presentation, there can be no doubt that the latest Guilty Gear has a hell of a lot to offer any anime fighting game fan.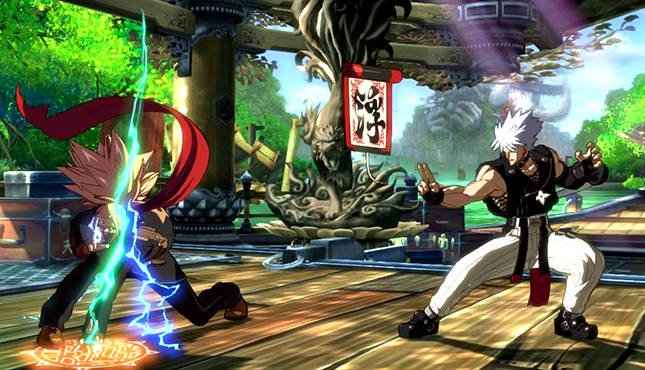 Though it arguably sits at the zenith of a series already lauded for its impressive caliber, Guilty Gear Xrd REV 2 does not innovate all that much over the base game with which it shares its name.
Despite minor complaints, it absolutely soars in a way that few fighting games have managed to in recent memory. If you've shied away from the series until now (or were just ignorant of its existence), you'll find no better time to jump into a series that deserves far more attention.
Best PS4 Fighting Games: Street Fighter V: Arcade Edition
Yes, Street Fighter V had an incredibly poor launch, with large chunks of content missing. It was, however, and still is, a bloody great fighting game that only improved with time. By the time Street Fighter V: Arcade Edition arrived early in 2018, it was up there among the best PS4 fighting games.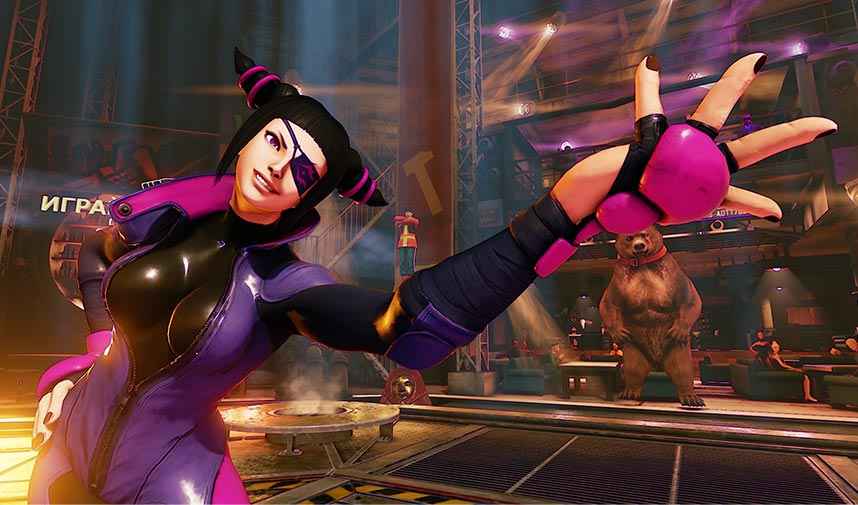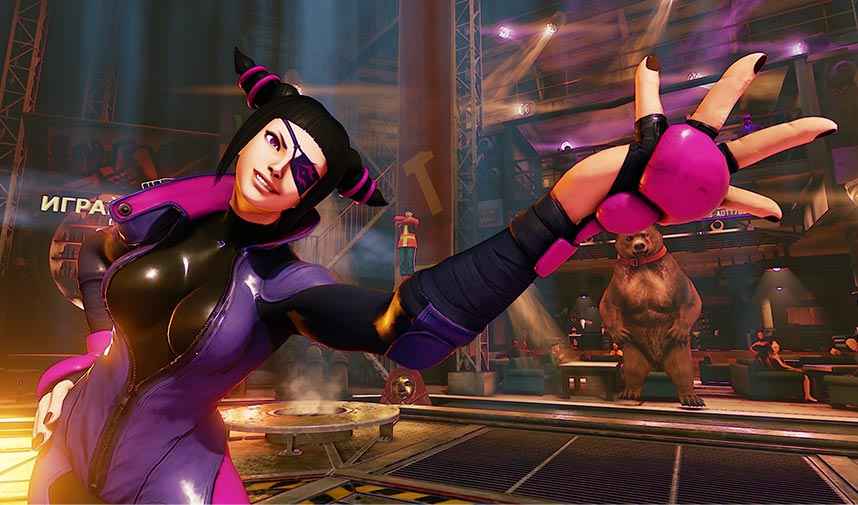 There's now plenty of modes, characters, and a finely-tuned fighter to be found here. Further amplifying the qualities of a colorful classic deserving of more praise than it gets.
It took two troubled years, but Street Fighter V is finally where it should be with the Arcade Edition update. If you haven't gotten round to it yet, there's never been a better time to tackle this true king of the fighters.
Best PS4 Fighting Games: For Honor
When you think about fighting games in general terms, you tend to think 2D/2.5D matchups, energy bars, and flashy combos. For Honor is very much a fighting game, but also a very different take on it.
Ubisoft brings Knights, Vikings, and Samurai together in epic clashes that appear to be quite far away from what you'd consider a fighting game when glanced at.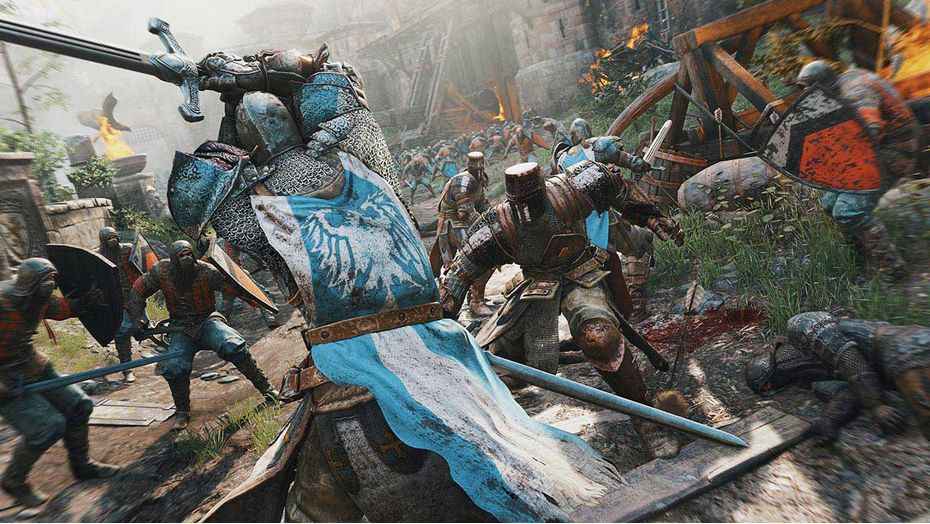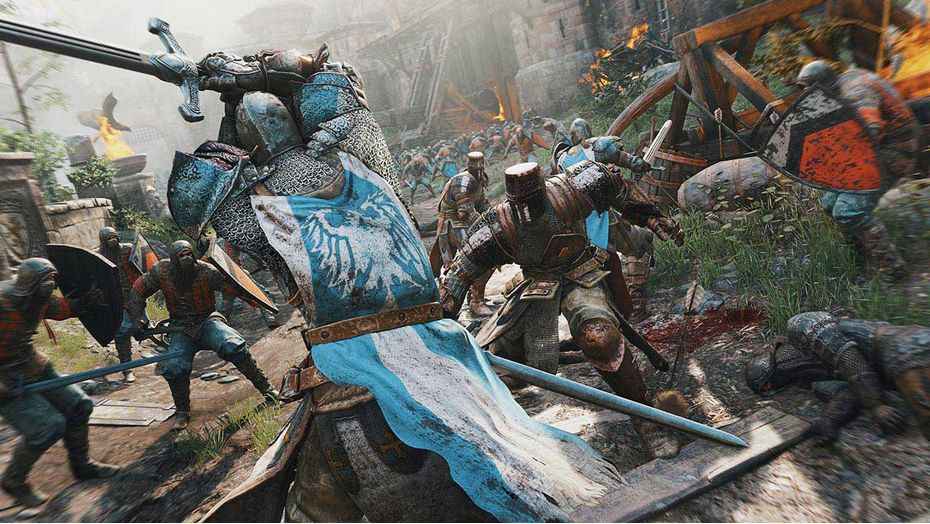 Yet diving into the combat, you soon see why. For Honor provides an intoxicating marriage of precision mechanics, battlefield tactics, and progressive systems. Stabbing and slashing folks into quivering slivers of butcher meat from a third-person perspective has never been quite this satisfying, nor quite so nuanced.
Even the basic meat and potatoes of attacking and defending isn't just a matter of mashing buttons or memorizing long combo chains. Instead, every strike and block can be set to one of three directions. Also, the ability to dodge, counter, or break your opponent's guard also deftly compliments the moves on offer.
The result is a surprisingly cerebral take on the fighting genre and For Honor brings artistry to its violence.
Best PS4 Fighting Games: Mortal Kombat XL
NetheRealm's big silly, bloody fighting franchise arguably reaches its peak with Mortal Kombat XL. The over-the-top story mode is among the highest level of gaudy entertainment you'll find in the genre. Yet, as ever, it's the ridiculously inventive and brutal fatalities that really show off Mortal Kombat XL's quality.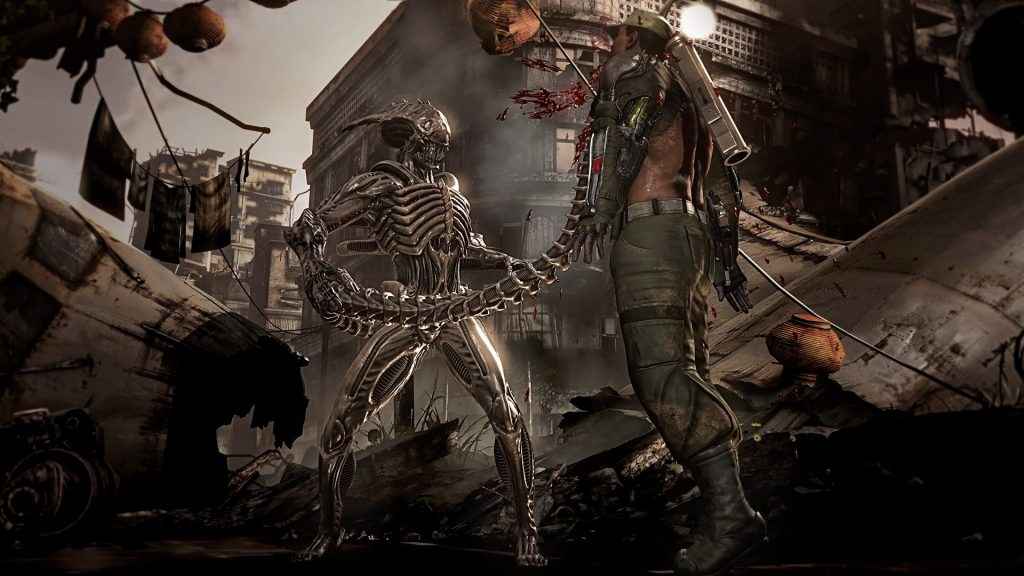 The other quite breathtaking addition found in XL is the DLC characters. These are largely comprised of classic horror and sci-fi movie icons. Leatherface, Jason Voorhees, the Xenomorph from Alien, and The Predator joined the existing cast (and Jax got a lovely skin that made him into Carl Weather's Dillon from Predator), only amplifying how gloriously silly the game is.
Make no mistake though, Mortal Kombat XL is a quality fighter in its own right, filled with plenty to occupy fight fans on and offline.
Best PS4 Fighting Games: EA SPORTS UFC 3
With EA Sports UFC 3. EA Sports have finally nailed down the brutality and tactical nature of MMA fighting in video game form. Much like For Honor, this is a more methodical dance of death. And, unlike For Honor, far less death – and the beauty and skill of applied agony really come to the fore.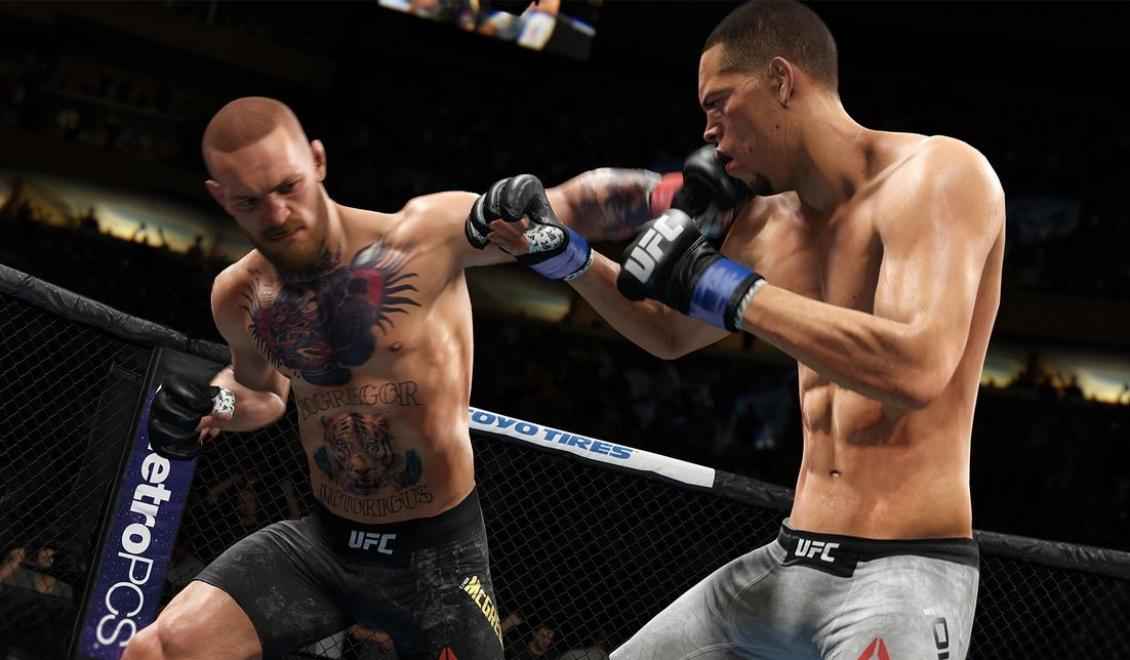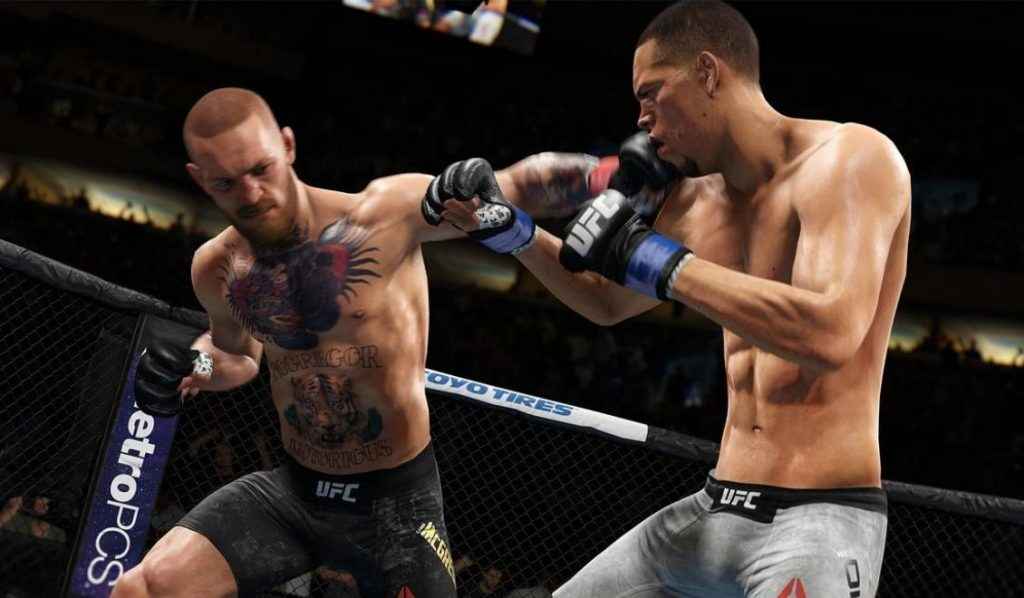 Quite honestly, it's the feel of two highly trained, Mixed Martial Arts gladiators absolutely leathering the crap out of each other that EA Sports UFC 3 gets the most right. More than ever before, each of the fighters in EA Sports UFC 3 carries a truly pronounced feeling of weight and heft.
From the almost imperceptible snap of Demetrious Johnson's step-in jab to the markedly more telegraphed and potentially fight-ending rear head kick of Stipe Micoic; every single combative action in EA Sports UFC 3 has a real sense of physicality assigned to it which separates it from any other fighting game on the market.
Best PS4 Fighting Games: Dragon Ball FighterZ
Arc System Works will probably make a few appearances on this list, but Dragon Ball FighterZ is a shining example of what they can do with the fighting game genre.Not to mention a licensed property to boot!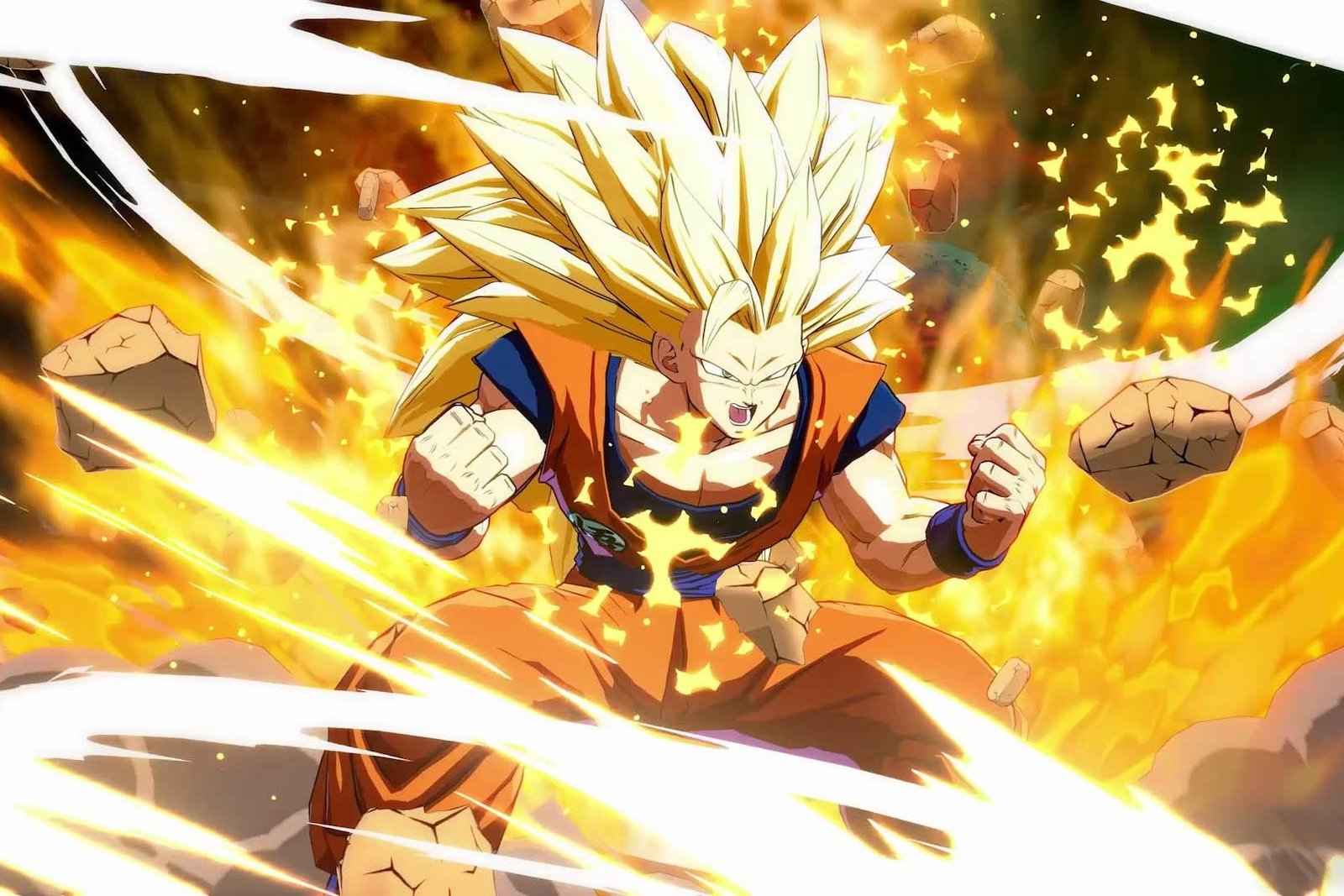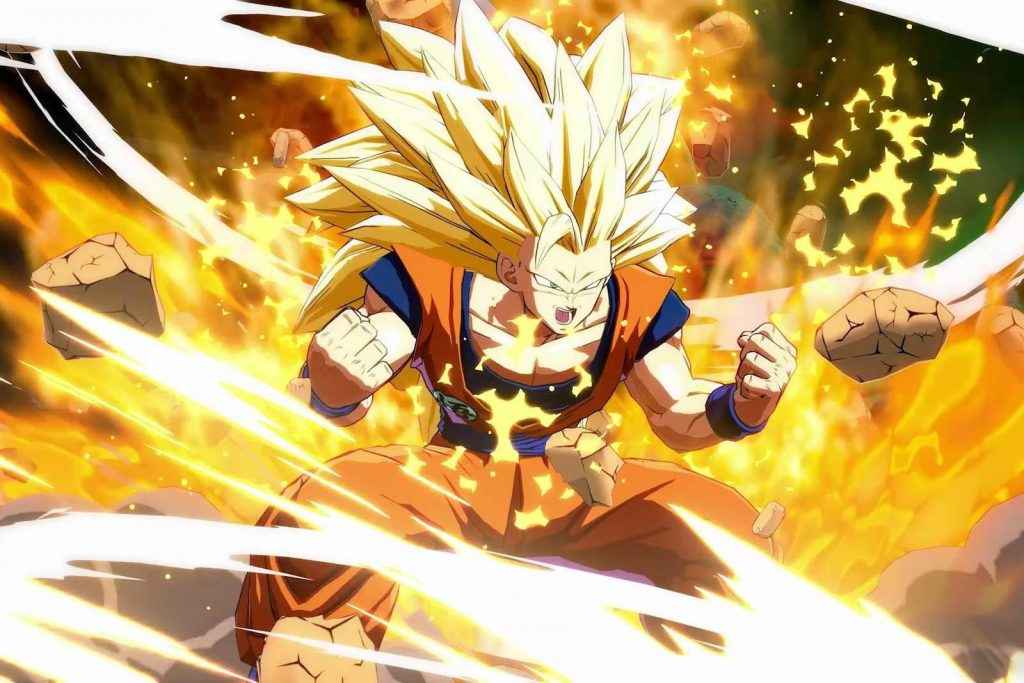 Dragon Ball FighterZ is a superb fighting game in its own right with some stunning special moves. However, its treatment of the Dragon Ball license is quite frankly stellar. The story mode is an intriguing rewrite of Dragon Ball history. This sets the stage to make each 3v3 encounter feel suitably epic.
It's also an incredibly gorgeous sight to behold when you see it in action. So much so that it perfectly encapsulates the tone of the many anime series made about this superpowered cast.
Best PS4 Fighting Games: King of Fighters XIV
Developed by SNK, King of Fighters XIV ushered the traditional 2D fighting game into the 3D era with style. Graphics were still inferior compared to some of the other video games mentioned in this feature, but it was the combat that did the talking.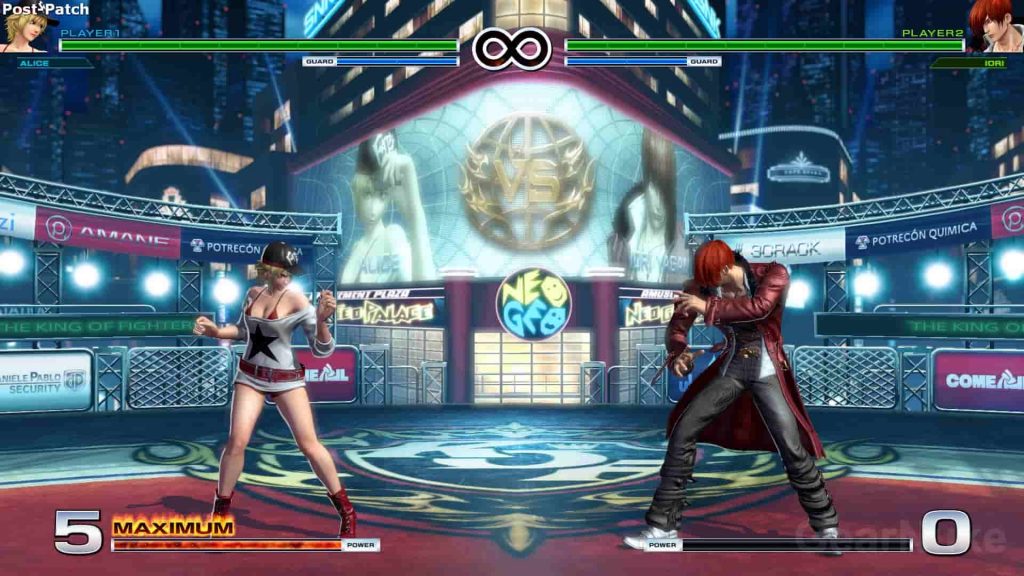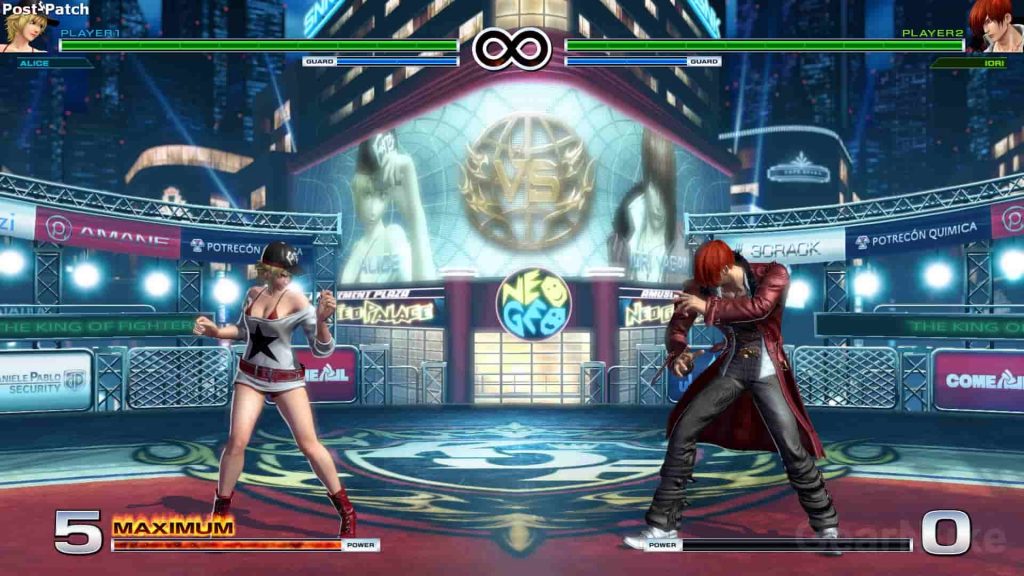 The return of Max Mode, which allows players to pull of unlimited EX special moves for a small period of time, is epic. With three type of Supers to pull off too, there's plenty of variation.
As well as an entertaining story mode, King of Fighters XIV captures the essence of what made the series great in the first place. Gameplay is fun, fast and accessible, while the core mechanics are pretty much spot on.
If you enjoyed this feature on the best PS4 fighting games, why not check out some of our other 'best of' features, such as the best PS4 FPS games, best PSVR games, best PS4 exclusives and best PS4 indie games that money can buy.