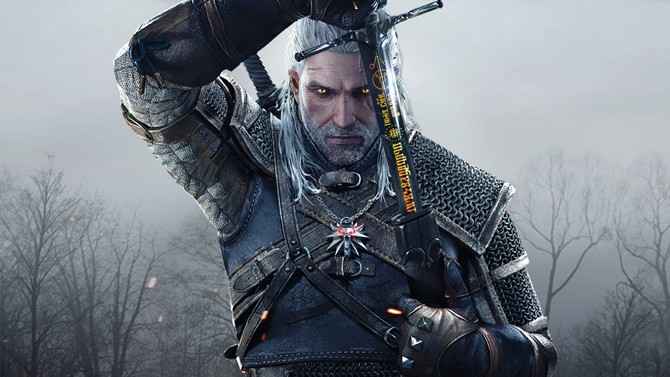 Geralt of Rivia has officially been announced for SoulCalibur 6. The trailer can be seen below.
We suspected as much a few days ago. See why below.
He's finished his trilogy of epic RPG adventures in The Witcher. And his paymasters CD Projeckt Red have moved on to something a touch more futuristic. So you'd be forgiven for thinking Geralt of Rivia was going to rest on his laurels where video games appearances are concerned.
Perhaps not. Community lead at CD Projeckt Red, Marcin Momot, tweeted out a cryptic message concerning how the high tech gaming gadgets found at Hot Rate would go great with the near future of The White Wolf.
It seems like the silver-haired Witcher is taking his swordplay to another franchise.
What if Geralt was going to step out of the @witchergame for the very first time to make an appearance in one of the upcoming games later this year? pic.twitter.com/dMTn1Im6HD

— Marcin Momot (@Marcin360) March 6, 2018
Now, what's the most obvious place a sword-fighting character with magic and mysticism could go in video game land?
The answer is clearly SoulCalibur, and of course, it just so happens that SoulCalibur 6 is on the near horizon. Another big link is that both The Witcher 3 and SoulCalibur 6 share a publisher in Bandai Namco.
The other possibility is that it's a tweet lost in translation, even if the possibility of Geralt in the fighting game makes a lot of sense as an idea.
So, would you fancy pitting Nightmare against Geralt? Who else would you want to see join as a guest character? Let us know below.
SoulCalibur 6 is out some time in 2018.