What are the best PS5 racing games? Tearing around corners at high speed and trading paint with your rivals are all hallmarks of great racing games. There might not be many PlayStation 5 racing games right now, but keep coming back to check out our constantly updated guide covering the best PS5 racing games ranked. For further reading you might want to look at our article which covers the best PS5 indie games. We also have a feature which details the best PS5 FPS games as well. Additionally, you might want to take a look at our best PS5 horror games and best PS5 split-screen games articles too. Further afield, we also have features on the best PS5 fighting games and also everything you need to know about the next generation PlayStation VR headset for PS5.
Best PS5 Racing Games Ranked
---
Best PS5 racing games ranked:
1. Need For Speed Unbound
---
Representing one of the biggest franchise comebacks in recent memory, Need for Speed Unbound isn't just the best Need for Speed title in more than a decade, but it also crucially has plenty of that vintage Criterion Games DNA thrumming through its veins.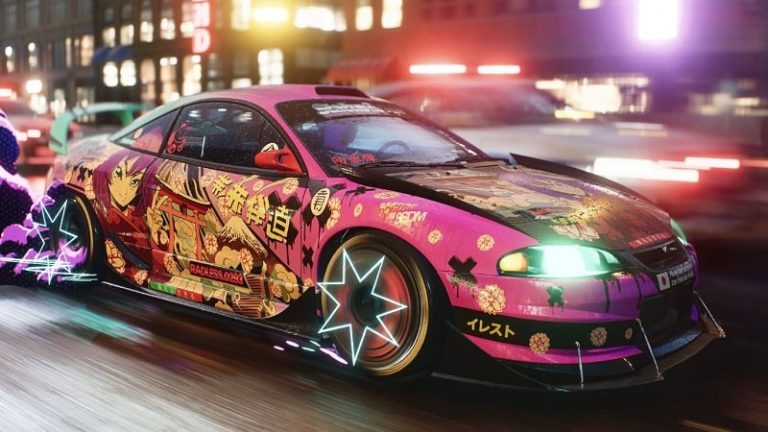 A true next-gen racing title that is unshackled by the technology of previous generation consoles, Need for Speed Unbound is a gorgeous racer that deftly balances superb arcade and simulation style handling with a generous open world to explore and a narrative driven single-player storyline. Need for Speed Unbound sets a resoundingly solid foundation for the Need for Speed franchise to evolve into the future and is essential for fans of both the series and PS5 racing games.
2. Gran Turismo 7
---
Though Gran Turismo 7 certainly carries the baggage of some of the weaker elements from previous games, a steadfast return to the generous single-player campaign offerings of old, together with a significantly upgraded visual presentation and most importantly a deeply felt love for cars that bleeds through every aspect of the game all ensures that one single statement is true – Gran Turismo is back.
Make no mistake, Gran Turismo 7 isn't just one of the best PS5 racing games, but also one of the best PS5 games money can buy. Period.
3. Wreckfest
---
Wreckfest is quite simply the next generation Destruction Derby of your dreams. Placing a real emphasis on smashmouth, vehicle on vehicle violence, Wreckfest employs a deliriously satisfying handling model and physics damage system which makes races as much about getting pole position as it is about smashing up the opposition into a collection of smoldering wrecks.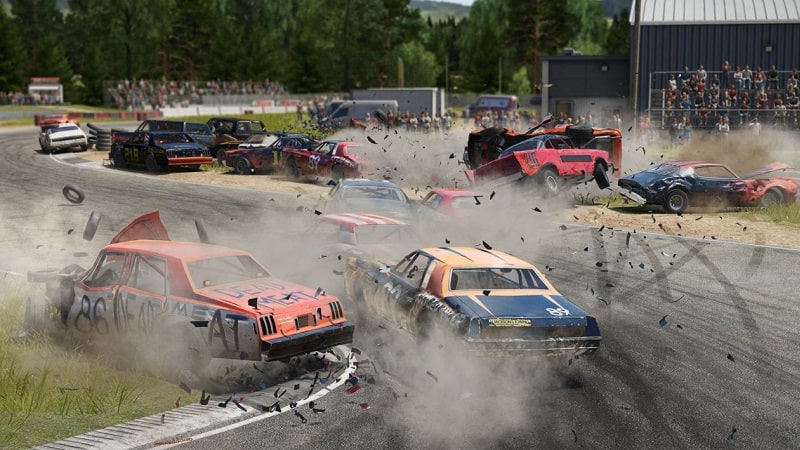 Boasting a massive, 4K resolution and 60 frames per second visual upgrade over the already stellar PS4 version of the game, Wreckfest also packs in improved textures, lighting effects, shadows, trackside detail and lightning quick loading times. Make no mistake, this is the definitive version of one of the best racers of the last and current generation. Don't miss out.
Further Reading:
4. F1 2021
---
As much a superb introduction to the glory of F1 motorsport as it is a compelling and sophisticated offering for long-time Formula One aficionados, Codemasters F1 2021 is as authentic as F1 racing gets on PS5.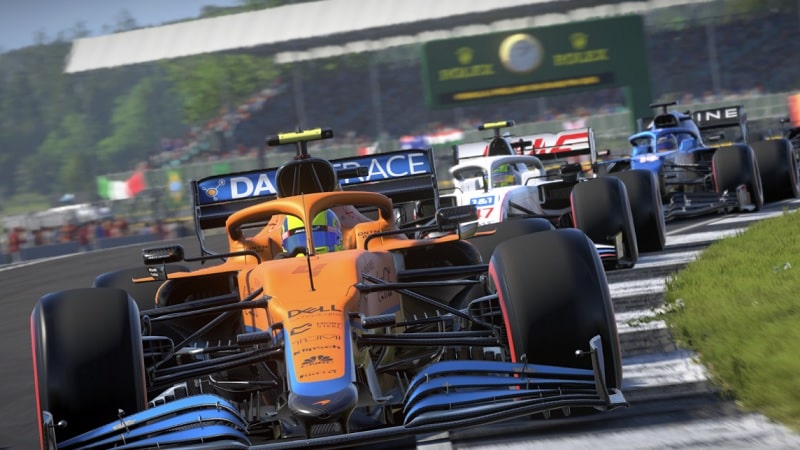 Boasting an entirely reworked physics system and visuals, not to mention an all-new narratively driven story mode which puts players in the shoes of an upcoming F1 rookie and a shopworn, longer term F1 champion, F1 2021 feels like the Formula One game that PlayStation owners have been crying out for.
5. Dirt 5
---
An overhaul of the Dirt rally experience, Dirt 5 is easily the most visually spectacular and accessible entry in the series. With an emphasis on arcade style handling and larger than life tracks, this is Dirt like you've never seen it before.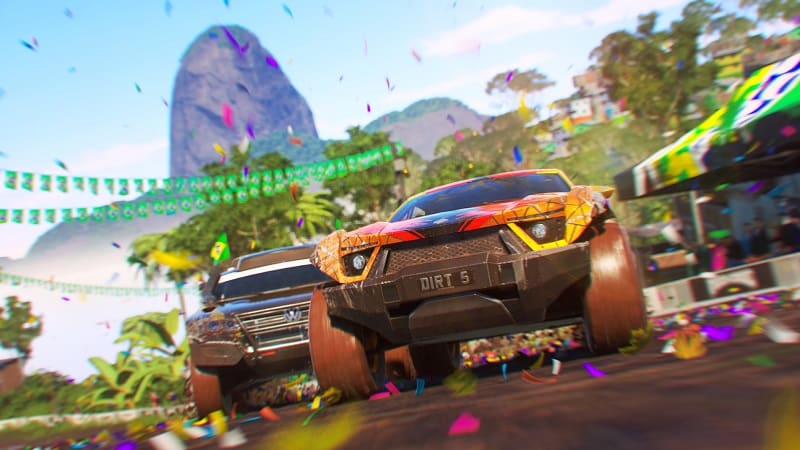 A joy to play and astounding to look at, Dirt 5 soars on PlayStation 5 with split-screen multiplayer modes, 120 FPS support and a charm-stuffed single player campaign that boasts the voice talents of Nolan North and Troy Baker.
If you're looking for a racing game to show off your PlayStation 5, Dirt 5 is your huckleberry.
Related Content – Sony PS5 Complete Guide – A Total Resource On PlayStation 5
6. WRC 9
---
Marrying the spectacle of the rally racing with a deep handling model and a highly detailed weather system, WRC 9 is a superb take on the world's muddiest motorsport.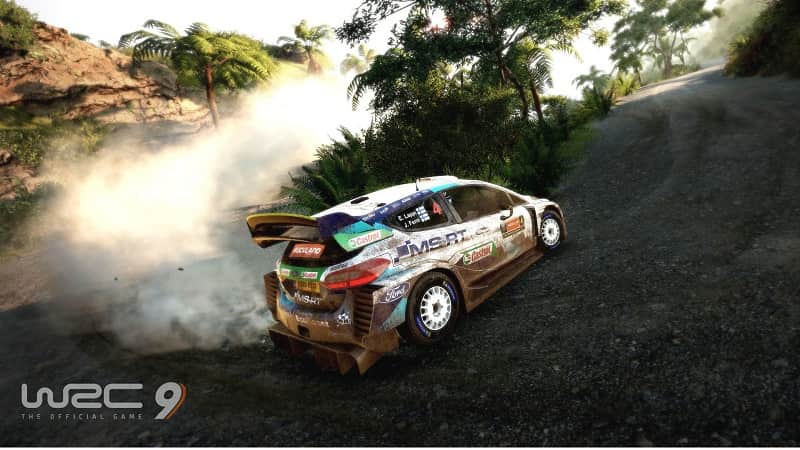 On PS5, WRC 9 is the best it has ever looked because of its razor sharp 4K, 60 FPS presentation. Boasting a wide variety of accurate rally and cars to tear around them in, WRC 9 is a must-have for hardcore rally fans everywhere.
7. Assetto Corsa Competizione
---
With its massively upgraded visual presentation and much more responsive racing together with a surprisingly immersive DualSense implementation, one of the best hardcore racing simulators out just got even better on PS5.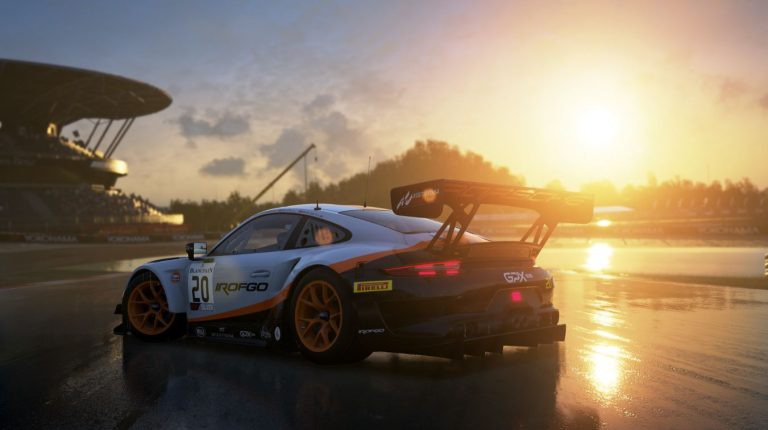 This is the definitive version of Assetto Corsa Competizione on console and that fact alone should be a cause for celebration for anyone with even a passing interest in highly detailed racing simulations.