What are the best PS5 fighting games ranked? Whether you're putting fist or shin to face, fighting games can be brutally satisfying as they can be tactical. On PlayStation 5 this looks set to continue . It might be slim pickings at the moment, but keep coming back to check out our constantly updated guide covering the best PS5 fighting games ranked. For some further reading, you might want to catch up with our best PS5 FPS games, best PS5 fighting games and best PS5 horror games articles. Additionally, you can find out what the best free PS5 games are as well as the best PS5 indie games too. Lastly, our PS5 complete guide is full of helpful tips, solutions and knowledge regarding PlayStation 5, while our constantly updated PSVR 2 guide keeps you up to date with the future of PlayStation VR.
Best PS5 Fighting Games Ranked
---
Best PS5 fighting games ranked:
1. Mortal Kombat 11 Ultimate
---
It's fitting that one of the best fighting games on PS4 also happens to be the best fighting game on PS5, too. Storming onto PlayStation 5 in a storm of thunderous violence and bone-breaking moves, Mortal Kombat 11 Ultimate represents the very best that this legendary fighting series has to offer.
For a start, Mortal Kombat 11 Ultimate boasts one of the largest and most varied roster of fighters ever. From celebrity scrappers such as Rambo, Spawn, the Terminator to franchise mainstays such as Sub-Zero, Scorpion, Raiden and more, you'll never run out of fighters to master.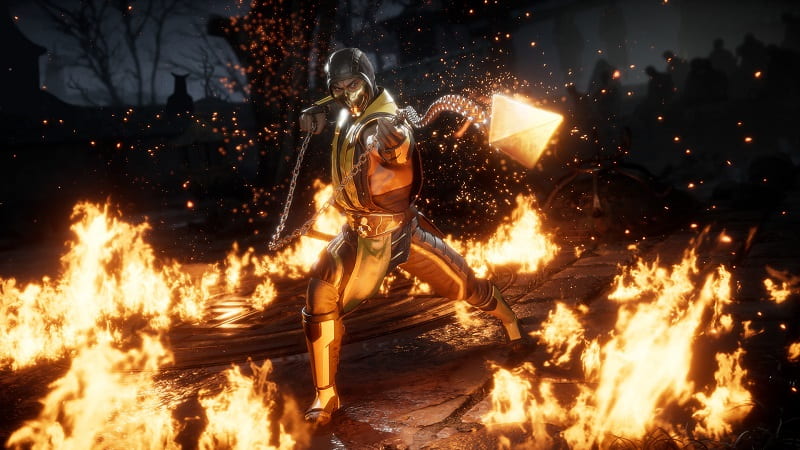 Mortal Kombat 11 Ultimate also boasts more gameplay than some RPGs too. With a massively expanded, cinematic story, endless challenge towers and a 3D roaming action RPG Krypt mode there is no shortage of stuff to do.
Further Reading:
2. MultiVersus
---
On the surface it looked like it wouldn't work. A Super Smash Bros style arena brawler focused around characters from Warner Bros vast film and television properties, MultiVersus was pretty much counted out by everyone prior to its first playable alpha – and then perceptions changed. Greatly.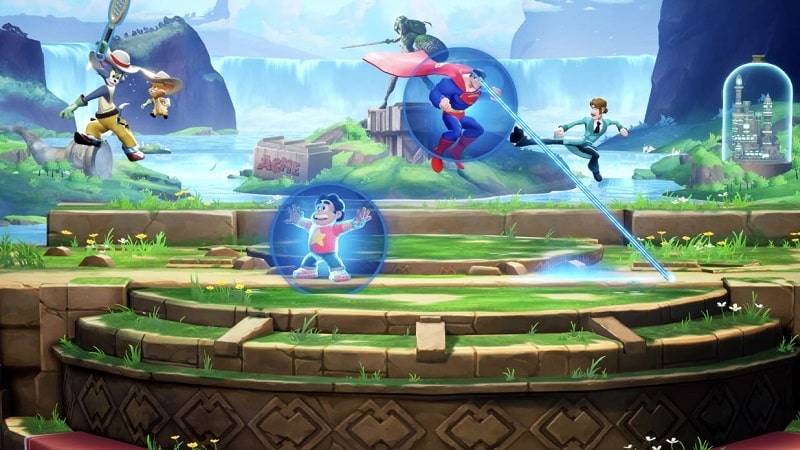 Not only does MultiVersus have the off-kelter appeal of allowing players to have Arya from Game of Thrones fight Shaggy from Scooby Doo, or even having the likes of Batman mix it up with Bugs Bunny, but it also plays horrendously well too, with developer Player First Games showing a commendable commitment to frequent balancing fixes, content updates and more. MultiVersus might just be the best PS5 fighting games to come along in a good while, so get involved.
3. Sifu
---
A roaming third-person brawler that is generously influenced by everything from The Raid and classic Shaw Brothers Hong Kong action movies through to the likes of Oldboy (the original, not the crappy remake) and even the John Wick films, Sifu is perhaps the most unique entry in this list thanks to a number of bone-breaking innovations that it brings to the table.
Cast as a martial arts master that must track down the assassins which murdered your family, Sifu has you throat-punching fools into oblivion, battering them with staves and generally turning the environment into your own personal weapon at a moment's notice. Where Sifu separates itself from other roaming brawlers however is in the age system that it leverages. Basically whenever you die an extra year is added to the age of your character and as your character gets older over time, they begin to increase in damage, but their overall health begins to wane. Throw in a diverse range of skill trees and some truly satisfying, face-smashing combat and Sifu presents itself as an essential purchase for anyone with a love of brutal martial arts movies and satisfying combat.
4. Guilty Gear Strive
---
An absolutely stunning 2D fighter that combines an infinitely deep combat system with gorgeous, anime style hybrid 3D visuals, you'll struggle to find a more complete package than Guilty Gear Strive.
With a massive roster of completely different fighters that all demand their own levels of mastery, together with a massive collection of modes and an overarching epic storyline, Guilty Gear Strive is easily the best fighter to date to come from legendary developer Arc Systems Works.
Like anime and super deep fighters that are bleeding with style? Then Guilty Gear Strive is your huckleberry.
There aren't many great fighting games on PS5 at the moment. As soon as more are released however, we'll be sure to update this page.