Best Free PS5 Games Ranked – Great PS5 Games At Zero Cost – With PS5 games costing as much as $70 (£60-65), the desire for cut price gaming on Sony's next-generation console has never been clearer. So with that in mind, we've put together an ongoing list of all the best free PS5 games money can't buy. Keep this page bookmarked too, as we'll be updating it with all new free PS5 games over the coming weeks, months and years. For further reading, you might want to catch up on our features that cover the best PS5 FPS games, best PS5 racing games, best PS5 fighting games and best PS5 indie games.
Best Free PS5 Games Ranked In 2023 – A Complete List
---
Best Free PS5 Games Ranked:
1) Call of Duty Warzone 2.0
---
It was only a matter of time until the juggernaut Call of Duty franchise got its own Battle Royale spin-off – and what an effort it is. Channelling the series ultra responsive gunplay into a massive open setting, while also improving upon the previous Call of Duty Warzone in just about every way, Call of Duty Warzone 2.0 is quite the achievement to say the least.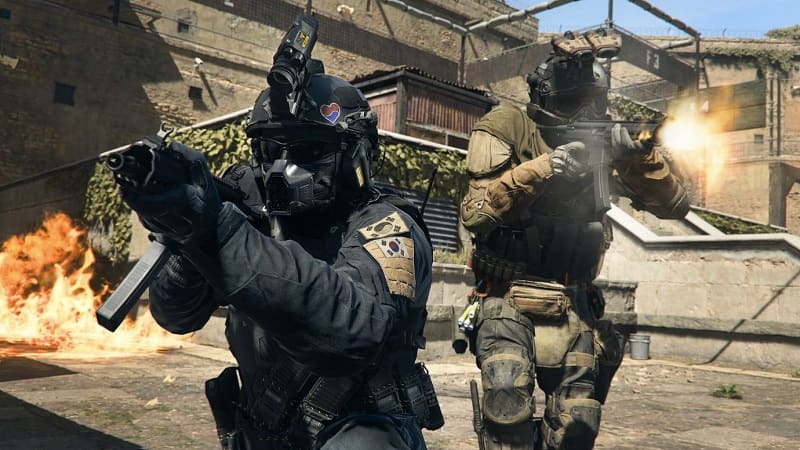 Where Call of Duty Warzone 2.0 truly separates itself from the rest of the Battle Royale pack however, is in how it not only allows for up to 150 players at any one time, but also how it improves upon Call of Duty Warzone with reworked progression, all new game modes, improved vehicular combat and underwater traversal for the first time. With full crossplay between PlayStation, Xbox and PC platforms and 4K/60 visuals, if you play Call of Duty: Warzone 2.0 on PS5, you're playing the definitive version of one of the most popular free games ever.
Further Reading:
2) MultiVersus
---
On the surface it looked like it wouldn't work. A Super Smash Bros style arena brawler focused around characters from Warner Bros vast film and television properties, MultiVersus was pretty much counted out by everyone prior to its first playable alpha – and then perceptions changed. Greatly.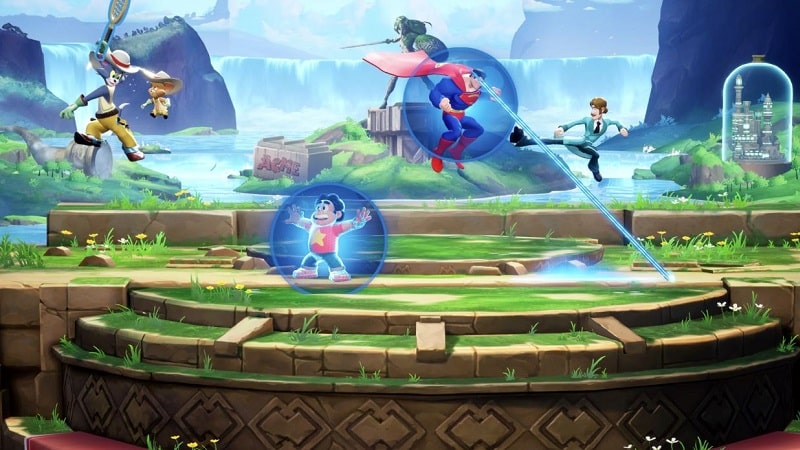 Not only does MultiVersus have the off-kelter appeal of allowing players to have Arya from Game of Thrones fight Shaggy from Scooby Doo, or even having the likes of Batman mix it up with Bugs Bunny, but it also plays horrendously well too, with developer Player First Games showing a commendable commitment to frequent balancing fixes, content updates and more. MultiVersus might just be the biggest and most pleasant surprise of 2022, so get involved.
3) Destiny 2
---
As if Destiny 2 needed to add any more players to its millions strong number, it looks like they're about to add a whole heap more now that its supremely popular MMOFPS has gone free to play on PlayStation 5.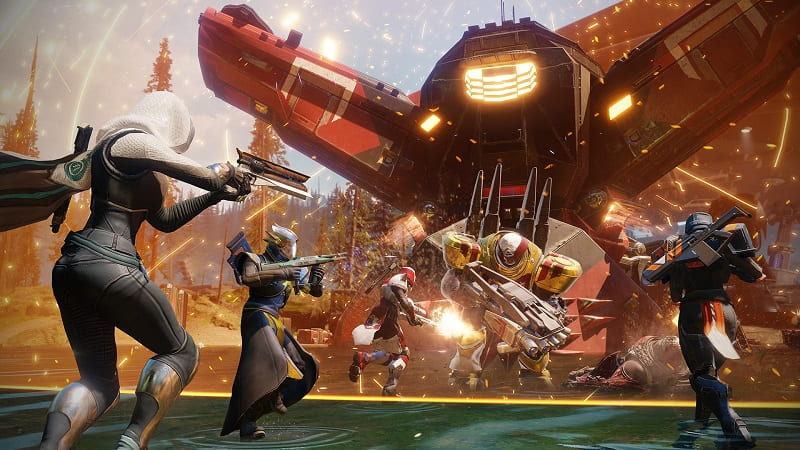 Encompassing a massive amount of PvE and PvP content, in addition to small truckload of expansion quests and storylines, Destiny 2's free to play offering is immensely generous and now means that you now have precisely zero excuses to play Bungie's stellar shooter.
Related Content – Sony PS5 Complete Guide – A Total Resource On PlayStation 5
4) Genshin Impact
---
One of the largest JRPG's ever made, Genshin Impact is an absolutely content stuffed third-person, open-world genre effort that has captured the imaginations of millions of gamers the world over.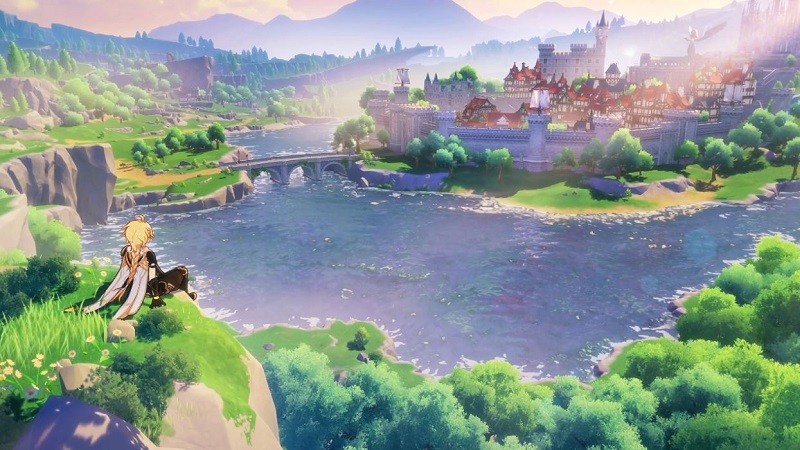 With its vibrant and massive environments and seemingly never ending stream of extra quests, areas and characters for players to use, Genshin Impact is a resoundingly generous free to play JRPG with visual style to spare that everybody should play.
5) Fortnite Battle Royale
---
On reflection, it never seemed likely that Epic Games' Fortnite was going to succeed, much less become the global trailblazer that it would eventually end up being. Yet here we are; after a massively extended and on-going stint in Early Access, Fortnite redeemed itself in the best way possible by giving players Fortnite Battle Royale; a new take on the battle royale sub-genre that combined building with traditional third-person combat.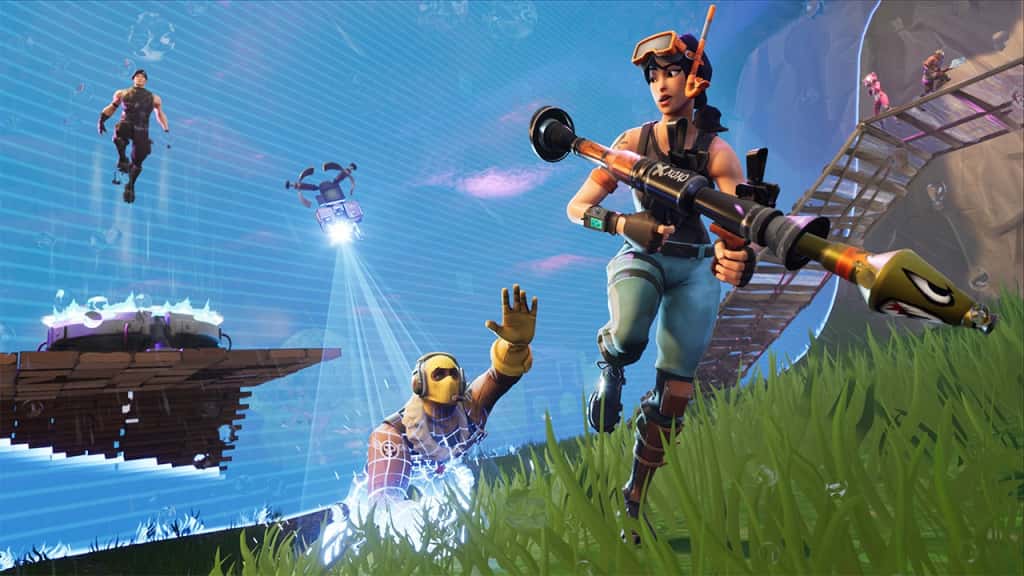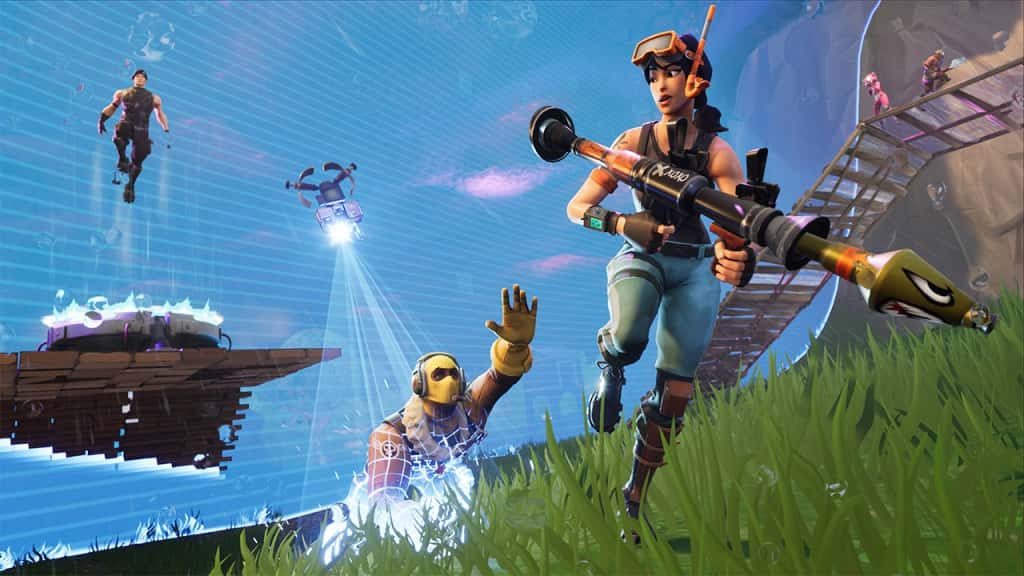 Much more than the already attractive sum of its building and shooting parts, Fortnite Battle Royale prizes and rewards player ingenuity and emergent chaos quite unlike anything else out there right now and at the grand cost of zero bucks (pounds, euros, pence, cents, whatever), there really is no better time to jump on bandwagon than right now – especially with the gorgeous new Unreal Engine 5 upgrades that the PS5 version has received.
6) Fall Guys
---
A deliriously entertaining online multiplayer effort where up to 64 players have to compete against each other in a variety of mini-games and challenges inspired by the likes of Japanese television show Takeshi's Castle, Fall Guys is one of the most fun games you can play right now, free or otherwise.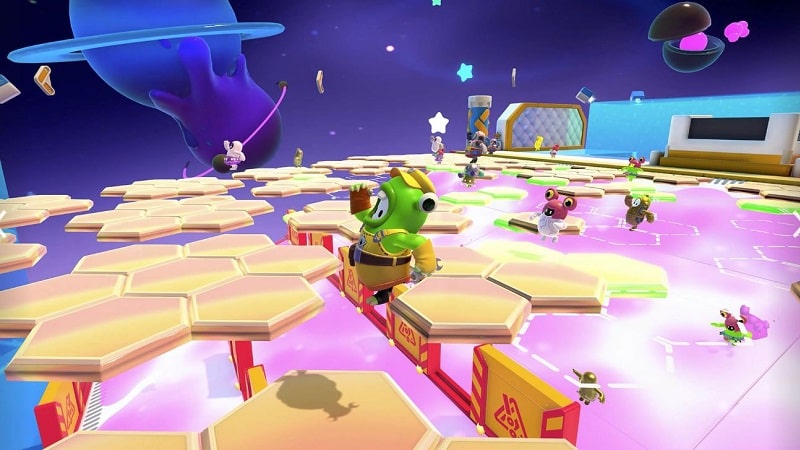 Featuring full cross-platform play and an ever increasing range of zany, obstacle course style platforming levels to tackle, Fall Guys is a superb free PS5 game and one that only ever asks players to reach into their pockets if they wish to buy new costumes. Fall Guys is oodles of fun and make no mistake.
7) Warframe
---
Originally releasing at the same time as the PS4 hardware did back in November 2013, Warframe was one of the very first free-to-play games you could get on the console. A third-person, space ninja action RPG that places a bespoke focus on co-op and teamworking in a vein that players of Destiny 2 will surely recognise, it's a credit to the calibre of both the developer Digital Extremes and the game that as we approach its seventh birthday, Warframe is the best it has ever been.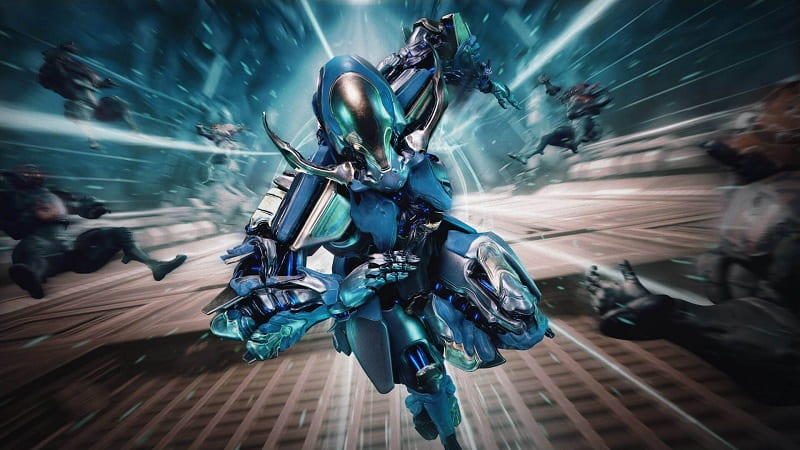 With a variety of PvP and PvE content which both in turn dovetail into Warframe's on-going narrative, there is so much to do in Digital Extremes free-to-play effort that it is frankly unreal. From brief skirmishes to space combat, massive raids and other co-operative activities, Warframe does a cracking job of marrying hyper-kinetic, third-person combat with a rather generous free-to-play model that ensures everybody can give the game a good go without ever needing to reach into their pockets.
And now, some seven years after its initial release, Warframe is now at the launch of the PS5 – though this time with a massively improved visual feature set and nearly a decade worth of additional content. There is no better time to get into Warframe than right now.
8) Vampire: The Masquerade – Bloodhunt
---
Vampire: The Masquerade – Bloodhunt is a free to play PS5 battle royale game with a difference – well, a whole heap of differences actually. Taking place in the expansive World of Darkness gothic setting, Bloodhunt has players hopping into the boots of different vampires and laying waste unto the opposition until nobody remains standing. So far, so battle royale then.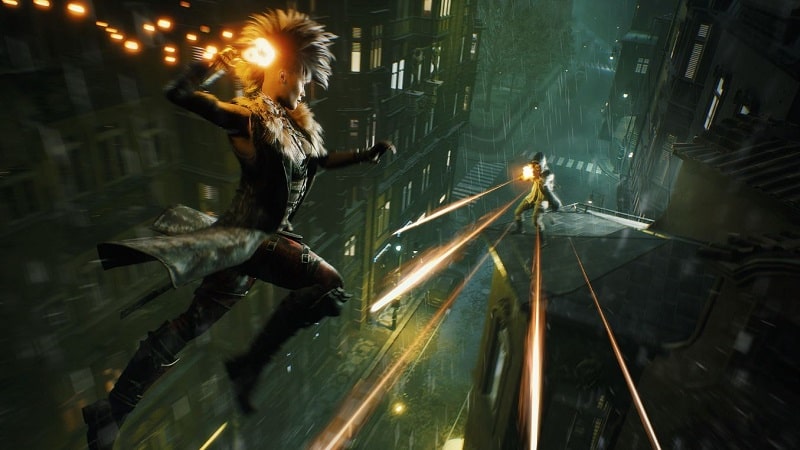 Taking advantage of its unique setting, Bloodhunt introduces a series of embedded PvE elements such as heavily armored vampire hunters that guard the highest level loot and NPCs that can be drained of blood to provide you with additional buffs and even extra lives. Where Bloodhunt really separates itself from other battle royale efforts is in the sheer agility that these vampires are afforded, permitting players to leap great distances and climb up the side of any building or structure that they see.
9) Rogue Company
---
A third-person hero shooter from HiRez Studios, the same developer which brought us the heady likes of Realm Royale, Smite and Paladins, Rogue Company is a hugely entertaining piece of work to say the least.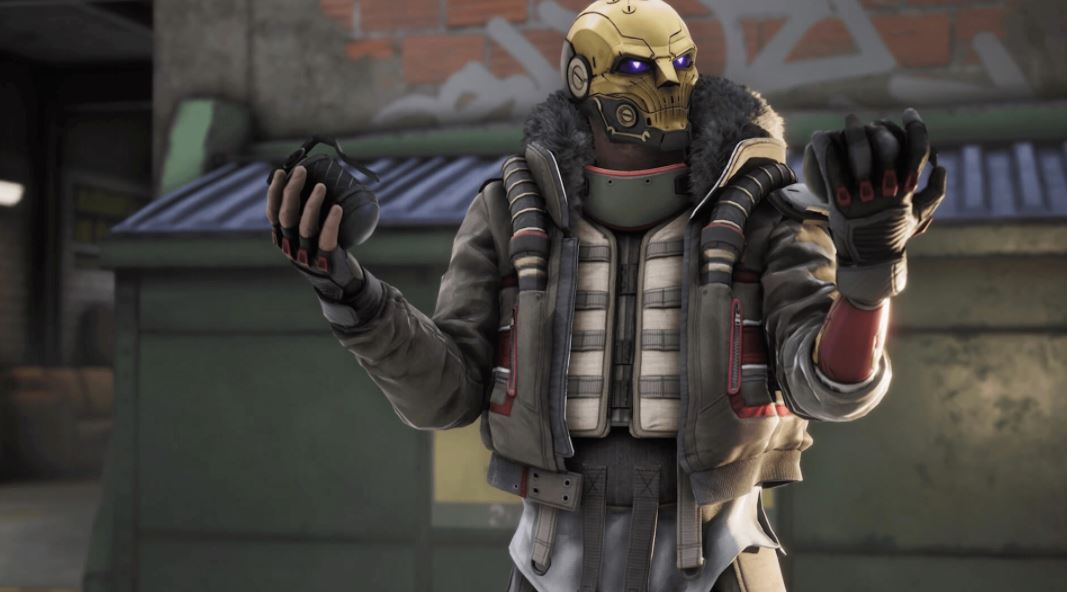 With its range of completely different, role-based heroes that each have their own weapons, skills and abilities, coupled with a variety of interesting game modes, Rogue Company is a great little third-person shooter that you can dip in and out for just a few minutes at a time. Even better still, Rogue Company on PS5 supports a super smooth 120 FPS mode too.
10) Enlisted
---
From Gaijin Entertainment comes Enlisted – a massive, sprawling take on World War II which allows hundreds of players to fight one another by land, air or sea across a wide range of historical battlefields ranging from the D-Day landings at Normandy, all the way through to the Fall of Berlin.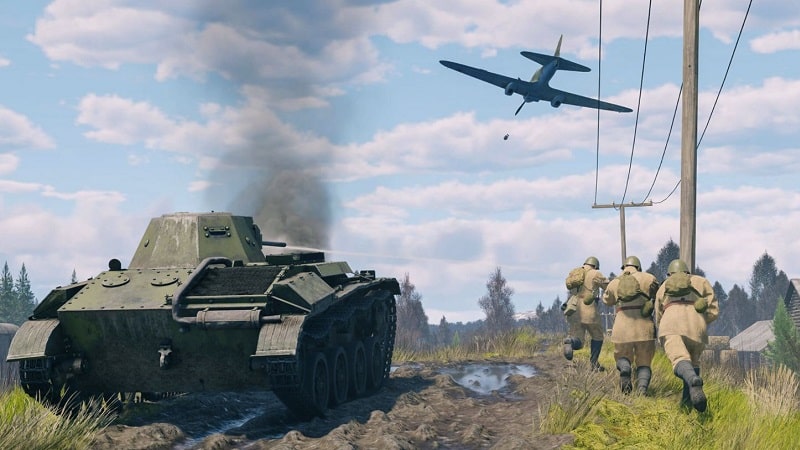 Constantly updated with additional content, a sophisticated roadmap for 2022 and beyond, and with a super generous free to play model to boot, Enlisted is a quick and easy way to get stuck into a solidly made, WWII MMO FPS at no cost whatsoever.
11) War Thunder
---
Much like Warframe before it, War Thunder also released alongside the PlayStation 4 back in 2013, standing shoulder to shoulder with Digital Extremes third-person action RPG to lead the free to play revolution on PlayStation.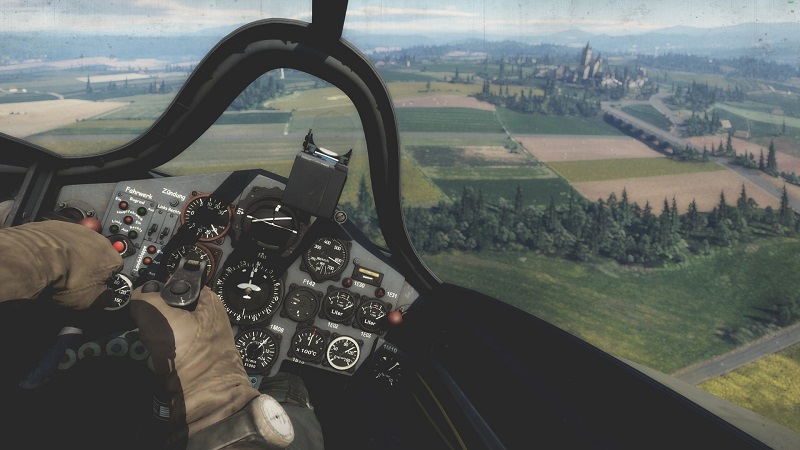 A sprawling open-world online military sim, War Thunder comes to PS5 with native 4K resolution running at 60 frames per second and with much higher levels of environmental detail. Oh, and crossplay is enabled with PS4 players too. Bargain.
12) Crsed: F.O.A.D
---
Crsed: F.O.A.D is a strange one – and it's not just the name either. An MMORPG Battle Royale effort (now there's a mouthful) Crsed: F.O.A.D has player using jetpacks, swords, knifes and all manner of magic against one another in a titanic struggle.
With a constant stream of additional free content, game types and a seemingly endless bounty of gear and costumes to unlock, Crsed: F.O.A.D is as completely mental as it is deep.
Further Reading: