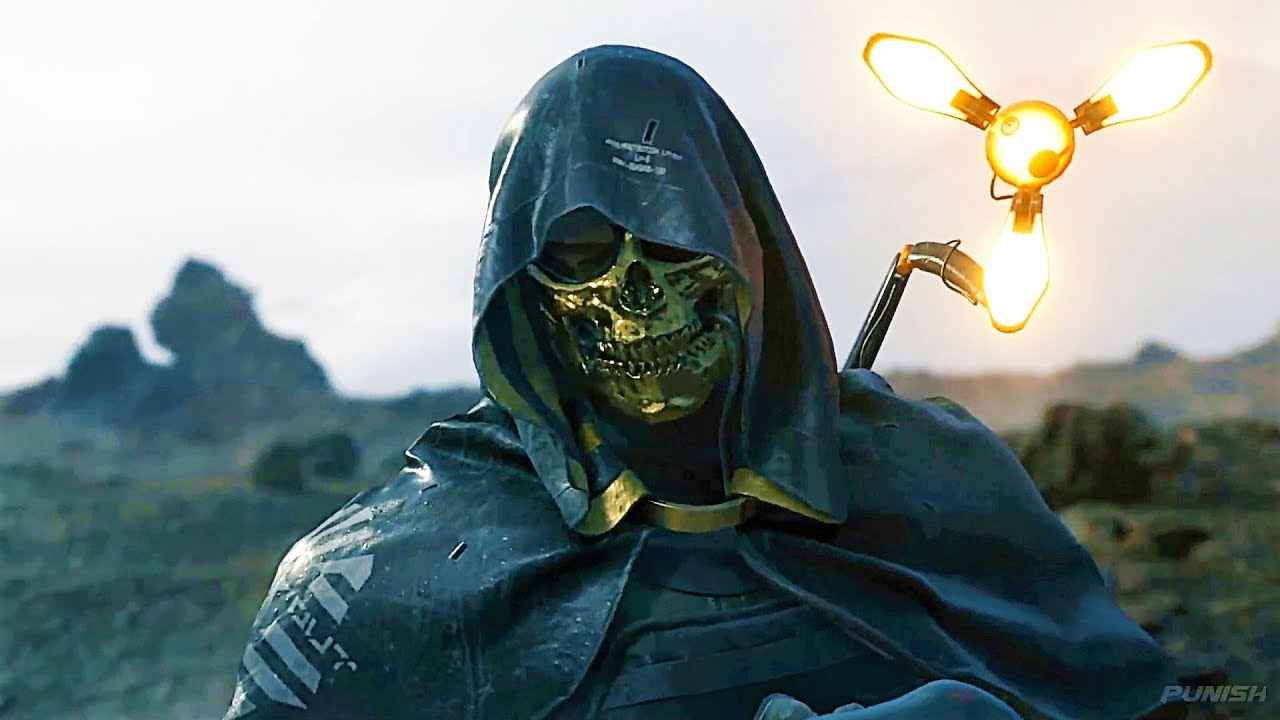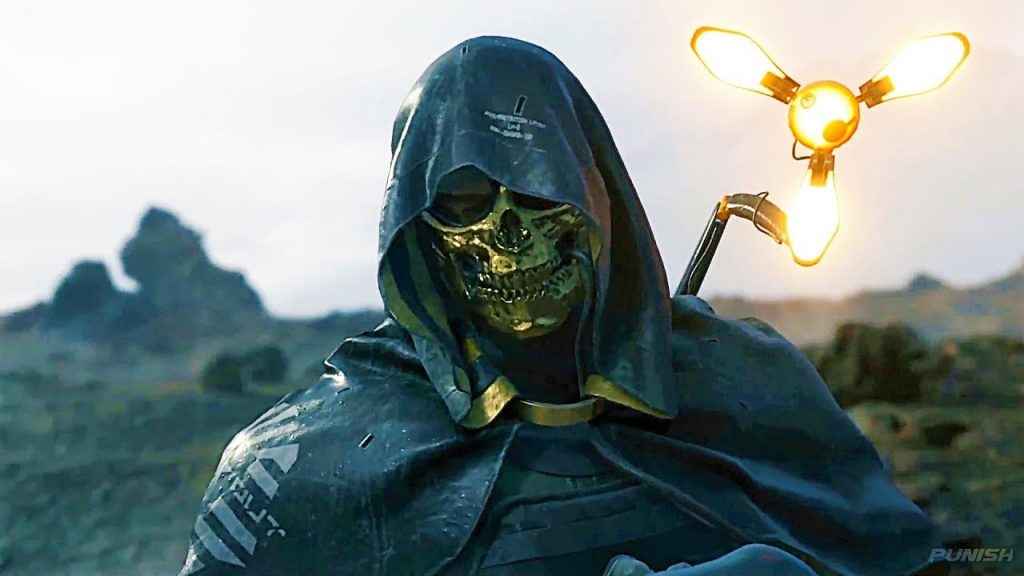 We know little enough about auteur Hideo Kojima's latest project; other than that, like the Metal Gear Solid series, it'll probably require years of study and a PhD in the arcane to be fully understood. However, the Death Stranding TGS 2018 trailer has, despite its relative brevity, at least introduced us to a brand-new character.
Oh, and he's voiced by none other than the brilliant Troy Baker.
Death Stranding TGS 2018 – The Mysterious Masked Man
The character in question is a mysterious masked man who, it would seem, acts as something of an antagonist to Norman Reedus' as yet unnamed protagonist.
He clearly possesses some kind of supernatural abilities; unless summoning giant, water-based tentacle beasts and teleportation are just two of the optional extras installed on his rather fetching golden mask. But his actual motives and relationship to Reedus' character remain unclear.
Elsewhere, the TGS 2018 trailer also provided us with another tantalising piece of information. Namely, that the human shaped parcel carried by the protagonist in the E3 2018 trailer is actually a living being, rather than a human corpse.
Again, the trailer doesn't give any explanation as to why this individual is being carted around on Reedus' back. But it'll be interesting to find out, I'm sure.
In the meantime, be sure to take a look at our musings on everything from the game's story to its potential gameplay mechanics. And why not share your own thoughts on this intriguing-looking title while your at it.
Death Stranding will release exclusively on the PS4 at an unspecified point in the (hopefully) not too distant future.
And, like anyone with even a passing interest in the medium, we're pretty excited to see what Kojima Productions has in store for us.