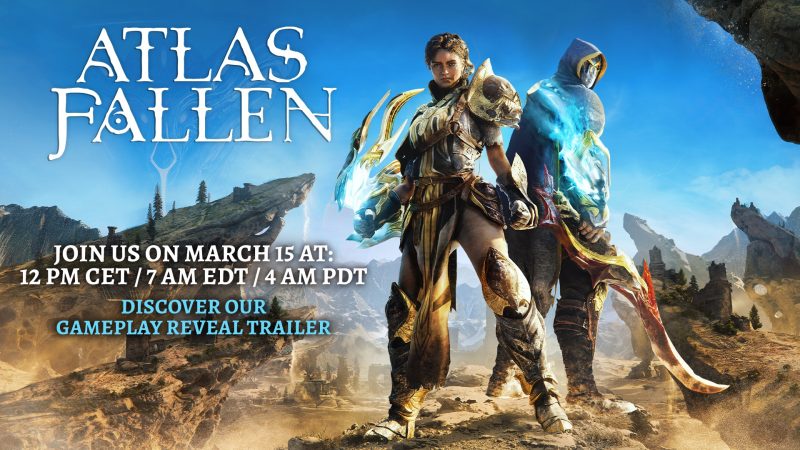 Atlas Fallen was first revealed back during Gamescom 2022, with a very interesting but unfortunately mostly cinematic trailer.
The ten seconds or so of the trailer that actually looks like gameplay isn't really a proper reveal, but thankfully developer Deck13 Interactive and publisher Focus Entertainment will be revealing a first proper look of gameplay tomorrow, March 15, 2023 during a livestream.
"You've bee heard…a first look at Atlas Fallen's gameplay is on its way."
It'll be streamed live at 12pm CET / 7am EDT / 4am PDT on the studios YouTube channel. You can check out the stream when it goes live for yourself, here.
We don't know a whole lot about Atlas Fallen, so hopefully this upcoming gameplay will answer a lot of questions. According to the developers, Atlas Fallen is more like Horizon than it is Dark Souls, but we've yet to see the extent of what that means.
Hopefully tomorrow's gameplay will be able to further clarify that, and it would be even better to have a release date to look forward to.
Source – [Focus Entertainment]