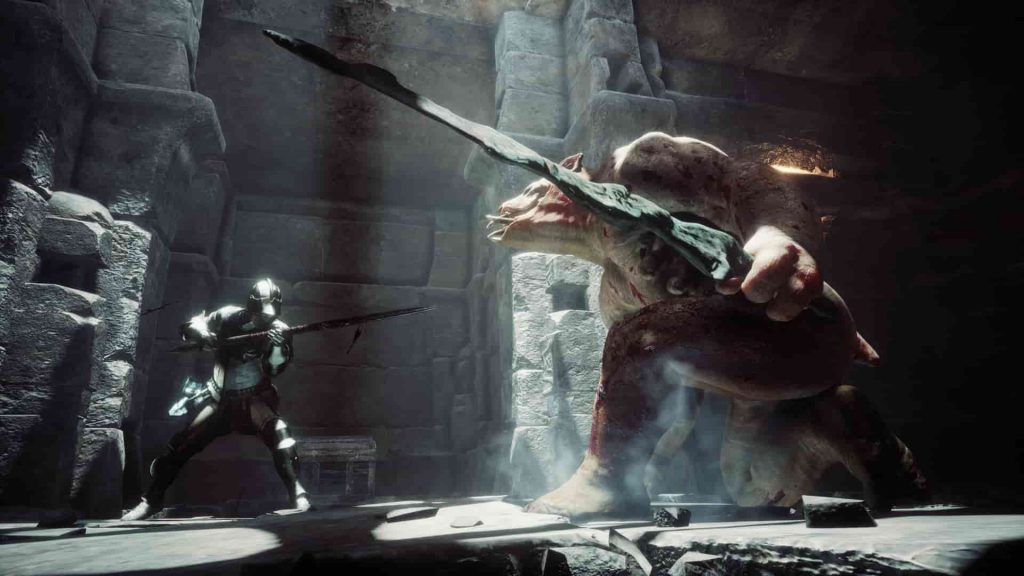 Capcom's Yoshinori Ono has touched base on the state of Deep Down PS4, the promising-looking fantasy epic that the studio first unveiled during the unveiling of Sony's current-generation console back in February 2013.
Deep Down PS4 Update
Speaking during an interview with Eurogamer, Ono-san, who is best known as the face of the Street Fighter franchise, revealed that Capcom hasn't actually given up on Deep Down, but made it clear it's not really going anywhere right now.
The original team is clearly no longer together at this point, but people might have noticed that we've kept the trademark registered, and it's not been completely given up on.

Every year we examine titles we're doing in future, and we bring up projects to approve and move forward. There's not much I can say about it, but if you've noticed we've kept the trademark it means we haven't given up on the title completely.
Deep Down combines the gameplay of Dragon's Dogma and Dark Souls, taking the form of a dungeon crawler for up to four players. Part of the game takes place in a medieval/fantasy world featuring procedurally generated dungeons, with players battling it out against ogres, dragons, and other fantastical creatures.
Capcom debuted Deep Down alongside the Panta Rehi engine, which was designed with PlayStation 4 hardware in mind to replace MT Framework. However, Capcom did little with the technology, instead plumping for the RE Engine for a number of its big-budget titles for the current generation.
Deep Down was announced to be a free-to-play title during Tokyo Game Show 2013, and a few years later it was revealed that development had expanded. Apart from Capcom extending its trademark for the game in 2018, the project pretty much went dark after.
Maybe Capcom will feel compelled to resurrect the project for the PS5 at some point?
Source: Eurogamer