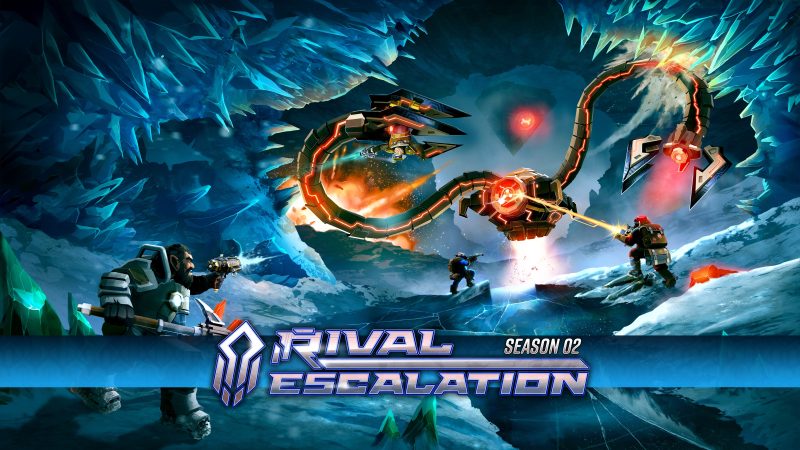 Deep Rock Galactic Season 2: Rival Escalation Hands-On Preview – Developer Ghost Ship Games cross between Left 4 Dead and Minecraft, Deep Rock Galactic, enjoyed a meteoric launch of PlayStation, when it came to the platform through PlayStation Plus this past January.
Now, Season 2 of the co-operative mining shooter is soon to kick off, and I got to take an early look at the new season, and play the new mission type on PC with a couple of the developers guiding me throughout.
The new season will start for players on PC later this month on April 28, 2022 and it'll hit console players on May 5, 2022.
There's a lot new with the new season, so it's best to just dive right in.
Deep Rock Galactic Season 2: Rival Escalation Hands-On Preview – A Whole Lotta "New"
---
That Packs A Punch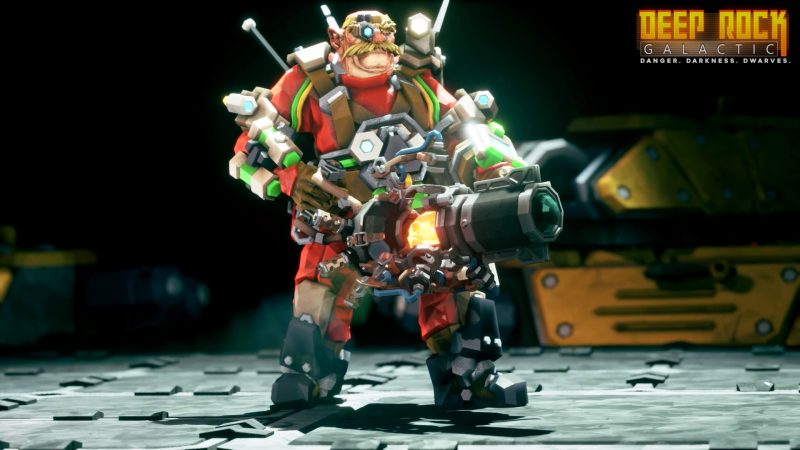 Part of what's new in Season 2, are all new weapons for you to explore, and play around with. Each class has been given new secondary weapons for players to unlock, with each of them fitting within its classes playstyle, while deepening the overall gameplay experience.
The Gunners will sport the Armskore Coil Gun, a weapon useful both in combat and exploration. It can shooting straight through solid rock, which may not be the most efficient way of cutting through the mine, but it allows for precise adjustments.
It's also a useful tool in that you can aim at creatures just behind a rock, and it can't help but feel cool as hell every time you hit those shots.
Engineers will now be able to sport the Shard Diffractor, which detonates everything that has the misfortune of being in your way. Exciting as those two new secondary weapons are though, its the new weapons going to the Scouts and Drillers that I'm most looking forward to.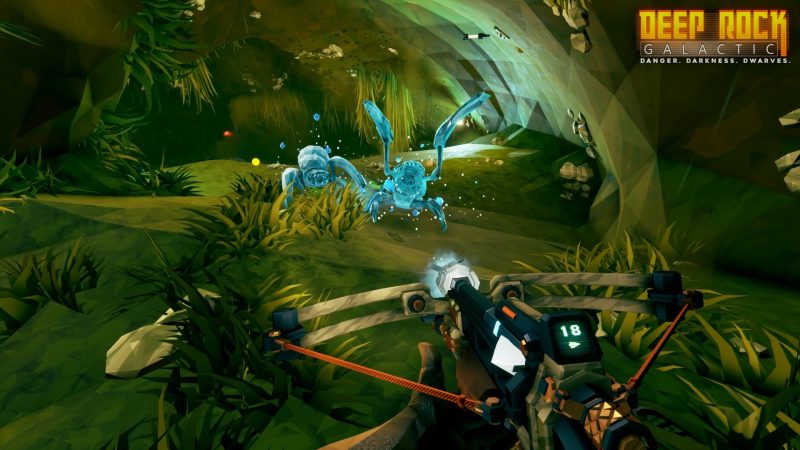 Firstly, the Scouts are getting a crossbow, the Nishanka Boltshark X-80 to be precise. It's a very useful weapons because you'll be able to select different kinds of bolts to use for different situations, like adding elemental damage to each shot.
You'll also be able to pick your bolts back up after using them, you're not burning through ammo.
Last but not at all least, Drillers will be heating things up in the caves with the Colette Wave Cooker. The first time I watched a spider get roasted by the Wave Cooker, I burst out laughing. It's the kind of animation that never gets old, and one that I'll always find both fun and funny to watch.
You can also expect these new weapons to have their own upgrade trees, so you can further personalize them to your own playstyle. There's also another 24 new weapon overclocks to find.
Performance Pass = No FOMO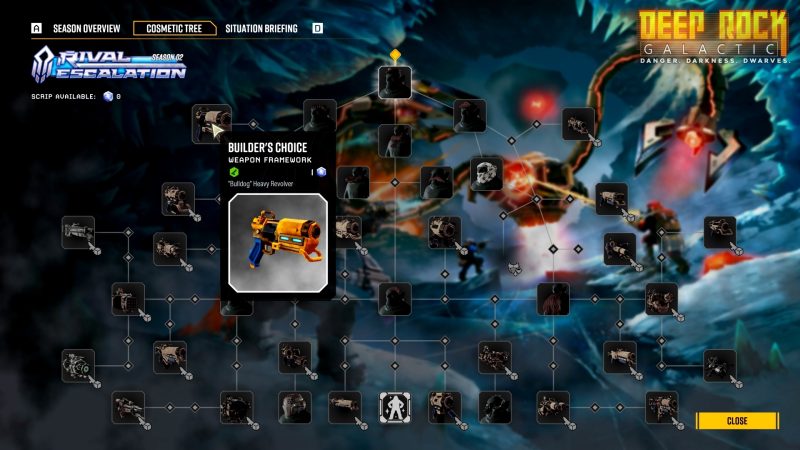 Deep Rock Galactic's very own Performance Pass has been a shining example throughout the industry of how to make a free styled battle pass system, and one that players love to work through.
Season 2 will continue the tradition of the performance pass being free for all players, this time with double the amount of awards for players to earn as they rank up. Just like last season, you'll be able to rank up through the battle pass by playing any mission you choose.
That's the best thing about the performance pass. You rank up by just playing Deep Rock Galactic by playing the way you want to play, and its all available for you to earn for free, at your own pace.
In fact, you don't even have to worry about a season ending when it comes to missing out on cool cosmetics. If you're unable to complete Season 1's performance pass before it ends, you'll still be able to find those cosmetics across cargo crates, lost packs, matrix cores and the shop.
So there's no need to feel like you're missing out on anything – because you're not. Though to be clear, Season 2 is coming with a whole new cosmetic tree.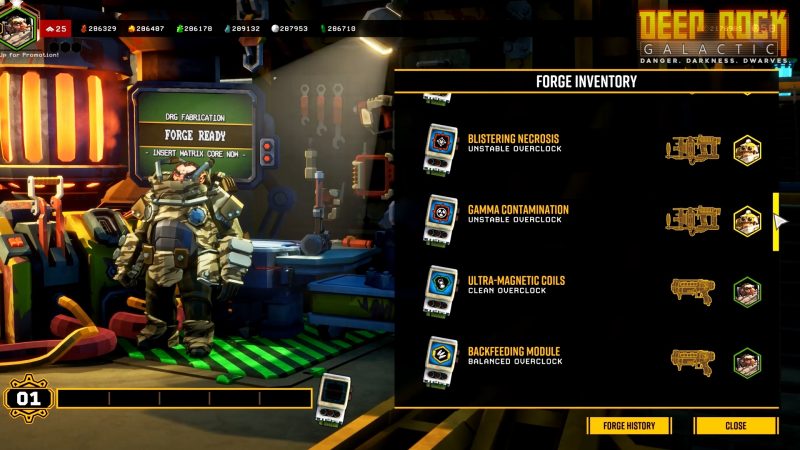 There's also changes coming to the economy of Deep Rock Galactic, with the addition of a new kind of currency.
Phazyonite can be found and collected same as other minerals, though it is specifically for purchasing cosmetics. It's an inclusion made so that players don't feel like they need to make tough choices between using their credits on upgrades or a desired cosmetic.
Cosmetics have even been granted a whole new system called Cosmetic Mastery, which is specifically meant for endgame players to unlock the full masteries of different cosmetic items.
While everything I've already talked about is available for all players to earn, there is, just as there was in the first season, a paid DLC pack with cosmetics and armours that players can purchase, if they should choose to.
Company Rivalry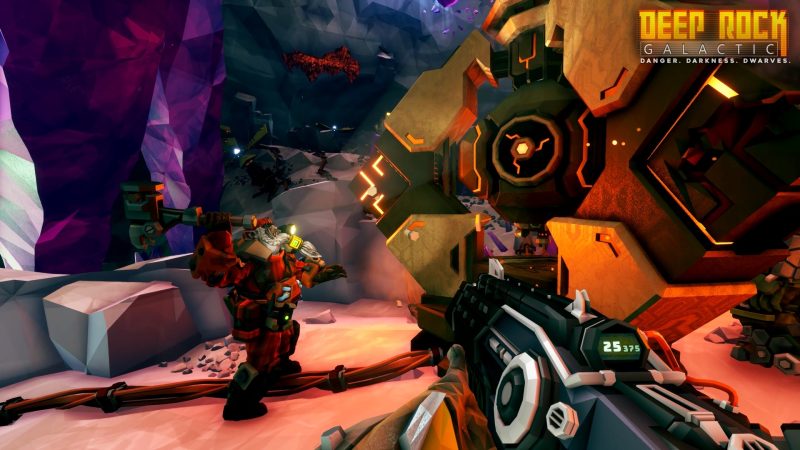 Season 2 will also continue the narrative from Season 1, however now things have escalated greatly, and you'll need to take further steps to keep the robotic rival company out of your mines.
The new event will have you and the rest of your crew racing against time, as you work to hack into your rival's communications router to get the power cell and shut it down before it explodes, potentially leaving you to rot in the mines.
While you're dealing with not blowing up, there are more hordes coming at such a quick rate, and things can get chaotic just trying to keep your cool and find some phazyonite.
Though it wasn't the wholly chill, with some intense times, kind of experience I generally come to Deep Rock Galactic for, it further demonstrated just how fun it can be during those chaotic moments.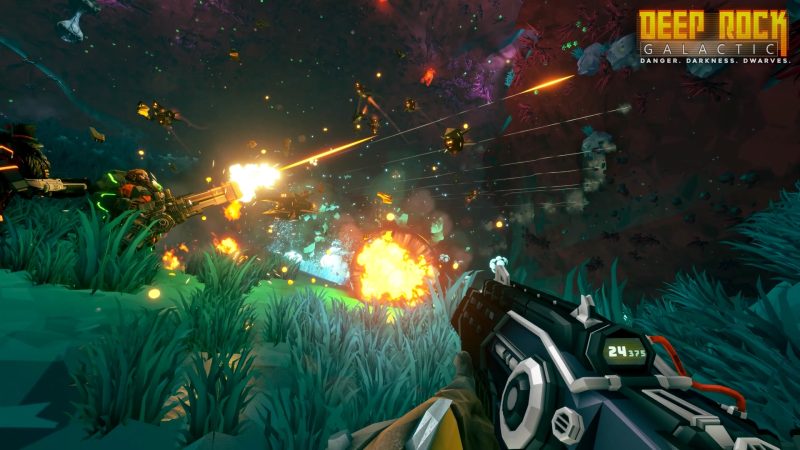 I didn't get to play the event more than the one time, but it is the kind of mission you'd want to jump back into just to try and get a better run time.
"We wanted players embarking on this next chapter of Deep Rock Galactic to continue the narrative we started in Rival Incursion" said Søren Lundgaard, Ghost Ship Games chief executive officer.
"Rival Escalation continues our commitment to offering exceptional content to all our players, and creating new opportunities for our audience to engage with other players in the complex caverns of Hoxxes IV."
Time For More Rock And Stone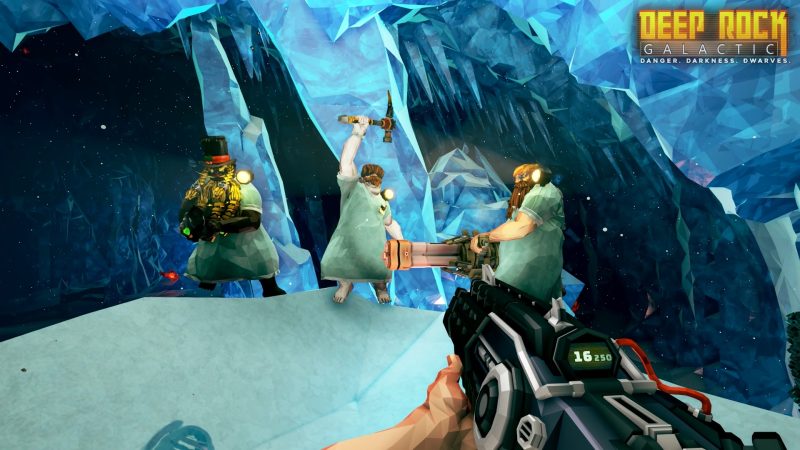 Season 2 of Deep Rock Galactic is surely a massive update. A special event that encourages more creative co-operative play, four new secondary weapons, one per character class. A whole new addition to the game's economy in Phazyonite. Not to mention the hundreds of new cosmetic items just waiting for you in the performance pass.
Just like the first season, there's plenty to keep you occupied as you survive the mines with your friends, something I may have expected, but not to the degree at which Ghost Ship Games has delivered.
It also can't be overstated how great it is that any missed rewards from the first season's performance pass can still be acquired through various means. It's the simple solution to a problem rampant in other titles, particularly those more leaning towards live service titles.
If you want to learn more about Deep Rock Galactic and Ghost Ship Games, you can check out our interview with Ghost Ship Games own chief executive officer, Søren Lundgaard, all about the game's launch on PlayStation, and how the studio has created one of the best communities in gaming around a wholly co-operative approach.
You can check out the new season on PC starting April 28, 2022, and it'll be available on PS5 and PS4 on May 5, 2022.
Thank you to Ghost Ship Games and Swipe Right PR for your time and making this opportunity possible.