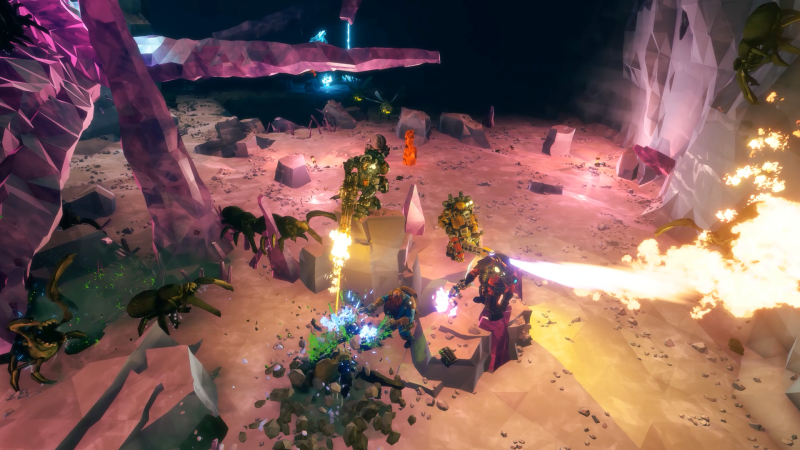 Deep Rock Galactic originally launched on Xbox and PC, where it garnered a lovely community of over 3 million players. This month, it came to PS5 and PS4 through PlayStation Plus, and that community number exploded.
Publisher Coffee Stain sent a statement to PSU with the happy news, saying:
"In the week following its release on PlayStation Plus, the indie intergalactic mining FPS Deep Rock Galactic has seen its player base explode. After reaching 3 million in sales at the end of last year following the launch of their free battle pass, the game has now surpassed 10 million players."
Now it is for certain that the community would have grown substantially just by being on PlayStation Plus. However this is one of the largest jump in numbers a community has seen from PlayStation Plus in what feels like some time.
It's great to see this kind of success for a game like Deep Rock Galactic, especially considering how much of the game and it's community is built towards being supportive of one another.
If you want to learn more about Deep Rock Galactic, you can check out this interview with developer Ghost Ship Games chief executive officer Søren Lundgaard on the game coming to PlayStation.
Source – [Coffee Stain Publishing]