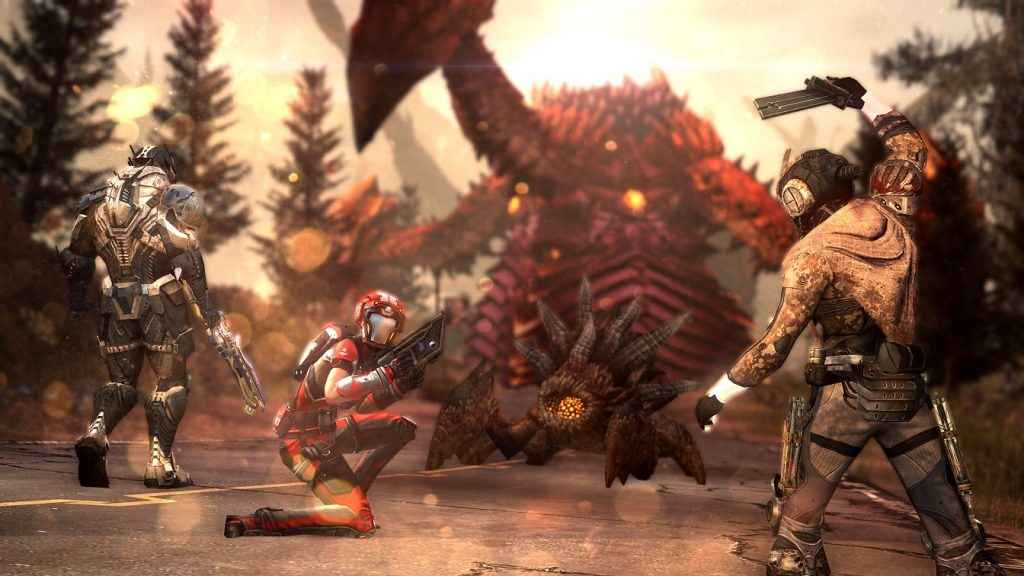 The Defiance 2050 closed beta for PS4, Xbox One and PC is starting this weekend. If you applied in the beta sign up phase for a code it should now be in your inbox, if you were lucky!
The online massively multiplayer sci-fi shooter will release in full this Summer. Until then you can check out the Defiance 2050 closed beta on April 27 until April 29.
Defiance 2050 is the sequel to Human Head Studios' Defiance. As well as large scale co-op battles against aliens, players can look forward to a huge choice of weapons.
Set in a post-apocalyptic world with advanced alien technology, players will partake in missions, enjoy extensive character customization and improved gameplay from the original.
Defiance 2050 is a free-to-play title, though you will be able to buy customisation items in-game. Trion Worlds assures players that they are cosmetic only and won't enhance powers.
Sign-ups for the Defiance 2050 closed beta have now closed, but there's still a few keys floating about on various sites. To check the game out in action, watch the trailer below.