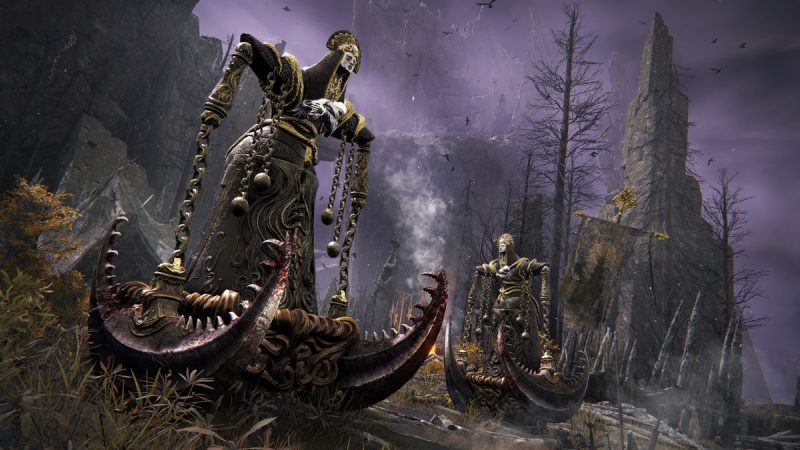 FromSoftware is currently working on what seems to be their magnum opus, a consolidation of all their learnings poured into one game: Elden Ring.
It's been the most anticipated game across the industry since its announcement, and if that wasn't enough pressure, director Hidetaka Miyazaki recently spoke about the kind of pressure they felt from within the industry.
Speaking to Edge magazine via website VGC, Miyazaki was asked if the team felt more pressure for the visual presentation of Elden Ring after seeing Bluepoint's work on Demon's Souls.
"Yes, I'm pretty sure our graphics-creation staff felt that pressure more than anyone else. And not just with Elden Ring, but with all the games we make. Graphical fidelity is not something we put as the top priority. What we ask for on the graphics side depends on the systems and requirements of the game itself, and it takes less priority compared to other elements of development."
"So this is always an area where I feel a little bit apologetic towards my graphics team because I know they work extremely hard. And they've worked extremely hard on Elden Ring – our graphics-systems team and our programmers have been pushing a lot of new features to create the best looking games we've ever made."
It's not surprising to hear that the graphics team may have felt that extra pressure, but if the Network Test is anything to go off, then the team has nothing to be concerned about. It looked stunning, even in just a beta form.
What was also interesting to learn however from this interview is that Miyazaki actually hasn't played Bluepoint's remake of Demon's Souls.
"I actually haven't played the Demon's remake. But this is because I just don't enjoy playing the games that I've made in the past. It brings up a lot of emotions, a lot of old memories, and this gets a little bit overwhelming, and it doesn't feel like playing anymore. So I have not played the Demon's remake, but I am very glad to see it get this fresh look, these brand-new current-gen graphics."
FromSoftware is scheduled to release Elden Ring in just short of two months time, on February 25, 2022.
Source – [VGC]