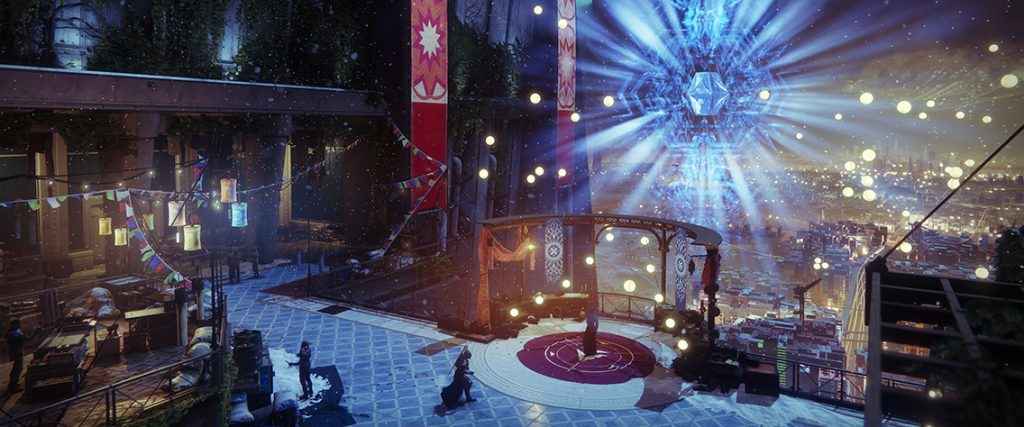 Bungie has announced that its Destiny 2 The Dawning event will launch on December 19 and will wrap on January 9, 2018.
Destiny 2 The Dawning brings festive cheer to the Tower
The Dawning gives the sci-fi shooter a wintery makeover, so expect to see folks at The Tower and the Farm getting in the Christmas spirit with decorations, snowball fights, and of course the return of The Crucible's Mayhem matchup.
In addition, Guardians will be given the chance to complete a new Milestone to earn themselves a Dawning Engram for the entire Fireteam.
Elsewhere, Tess's inventory will be updated to accommodate new Dawning-themed items, which you can snap up by parting with Bright Dust. You'll also be able to grab fresh exotic variations of ships, ghosts, sparrows, emotes, and more.
The Dawning is the first of many seasonal events for Destiny 2, and is Bungie's way of ensuring players are kept busy until the next major DLC drop next spring.
Destiny 2's first expansion, Curse of Osiris, launched a few weeks back for PS4, PC, and Xbox One. However, Bungie admitted it made a mistake in the way it handled the DLC, specifically locking off base game activities behind the new content paywall.
Fortunately, the former Halo developer was quick to rectify these issues with the launch of Destiny 2 update 1.1.1.1.
Source: VG247