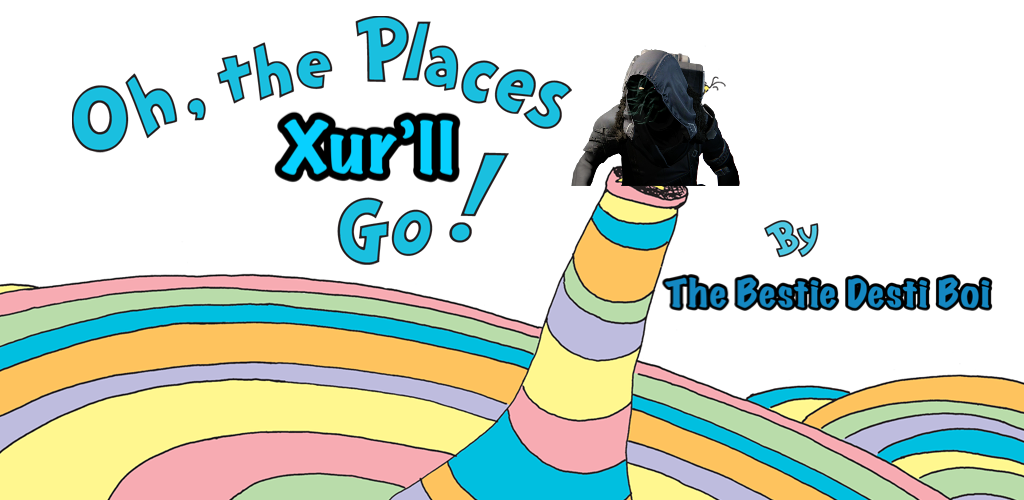 If you're on the hunt for the Agent of Nine, you've come to the right place. Discover the Destiny 2 Xur location this week, and find out which items the mysterious vendor has in stock.
Each week, Xur plonks himself down in a landing zone in a secret area on the Destiny 2 map. By visiting him, you can exchange your Legendary Shards for a host of exotic items.
What Time Does Xur Arrive In Destiny 2?
The hooded figure is available every Friday, and he always arrives at the same time at 5 pm GMT/12 Central. Bungie removed his location from the map, so you'll now have to search to find his location.
Destiny 2 Xur Location this week
Titan – By far the hardest place to find Xûr is on Titan. Use the spawn in The Rig and head to the left of the building where the Hive Public event spawns. You will want to make your way through the rig heading toward the Solarium. Once the rig opens up a bit, and you can see the sky, you will make your way to the left again to what looks like a helicopter pad below you. There will be a few enemies around so if you need to take them out so you can take your time to look around. Between the platform, you're on now and the platform you jumped from there is going to be a small room with a door open. You will need to jump into the door and Xûr will be creepy as usual.
Xur's Location On The Destiny 2 Map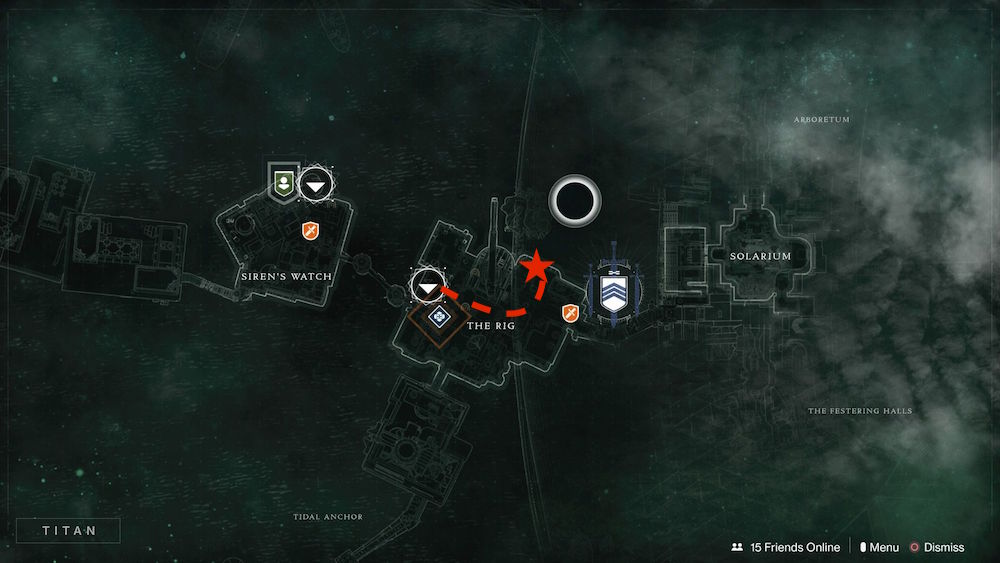 What Gear Does Xur Have This Week?
Hunter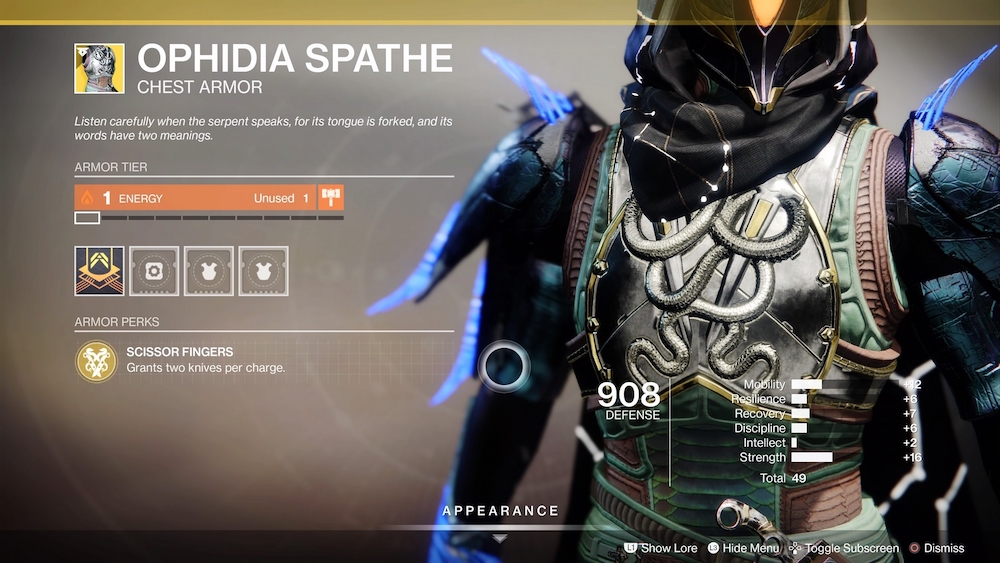 Ophidia Spathe
Intrinsic Perk:
Scissor Fingers

Grants two knives per charge.
Titan
Mk. 44 Stand Asides
Intrinsic Perk:
Seriously, Watch Out

Safer shoulder charge abilities.
Warlock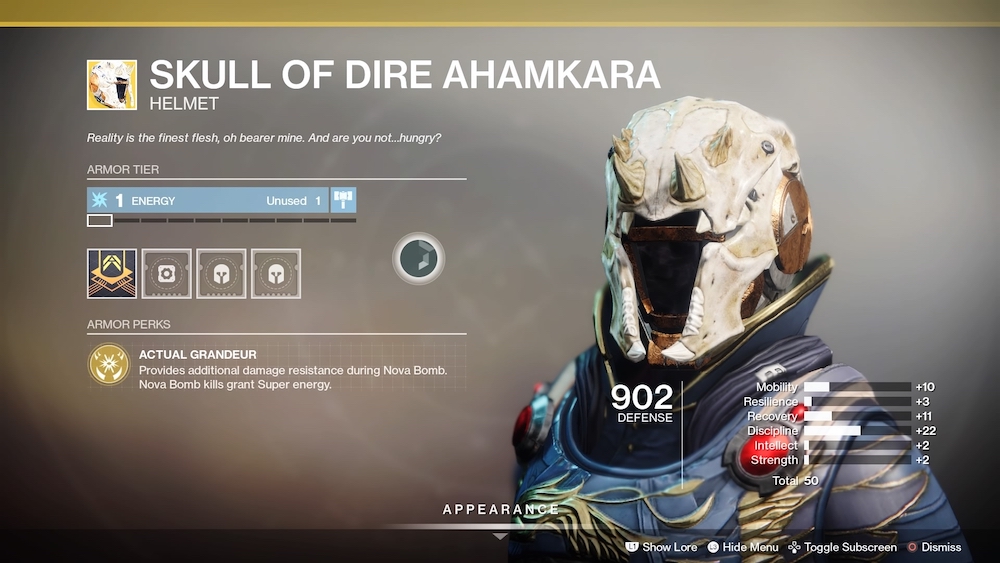 Skull of Dire Ahamkara
Intrinsic Perk
Actual Grandeur

Nova Bomb kills grant Super energy.
Which Weapon Does Xur Have This Week?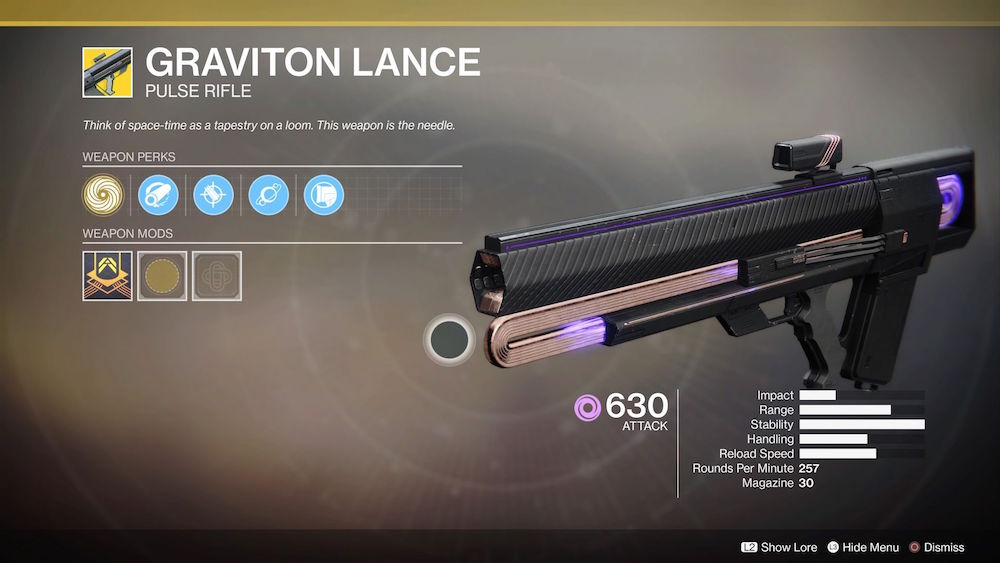 Graviton Lance
Pulse Rifle
Black Hole

The second shot in burst does high damage.

Hammer-Forged Rifling

Accurized Rounds

Cosmology

Kills with this weapon cause enemy targets to detonate and spawn void projectiles that track targets

Fitted Stock

Increased Stability

Moderately controls recoil

Slightly Decreases Handling Speed
Fated Engrams and Five of Swords
Fated Engram
The Fated Engrams are exotic engrams that award you exotics that Xûr has the ability to sell. However, you haven't acquired it yet.
The best strategy for these is to buy any exotics you have not yet acquired from Xûr is he is selling them. This is to eliminate the chance of the Fated Engram giving you something that you could have just purchased.
Once you have all the Exotics that Xûr can sell then these engrams are no longer worth the purchase.
Fated Engrams will now also have a chance to be Forsaken Exotics.
Five of Swords
Five of Swords are used for Nightfalls. You only need to purchase them once unless you accidentally dismantle it.
Five of Swords allows you to set modifiers to the Nightfall to make it easier with a lower Nightfall score or to make it harder with a multiplier to the Nightfall score. There are many different combinations and the modifiers can be changed endlessly.
Invitation of the Nine
We have moved the Invitations to a new location. Click here to find them.
So, that's the Destiny 2 Xur location this week. We hope you manage to swag some decent loot! Stay tuned to PSU each week, where we'll help you find Xur every Friday.
In the meantime, check out some of our other great Destiny 2 content.
Destiny 2 News