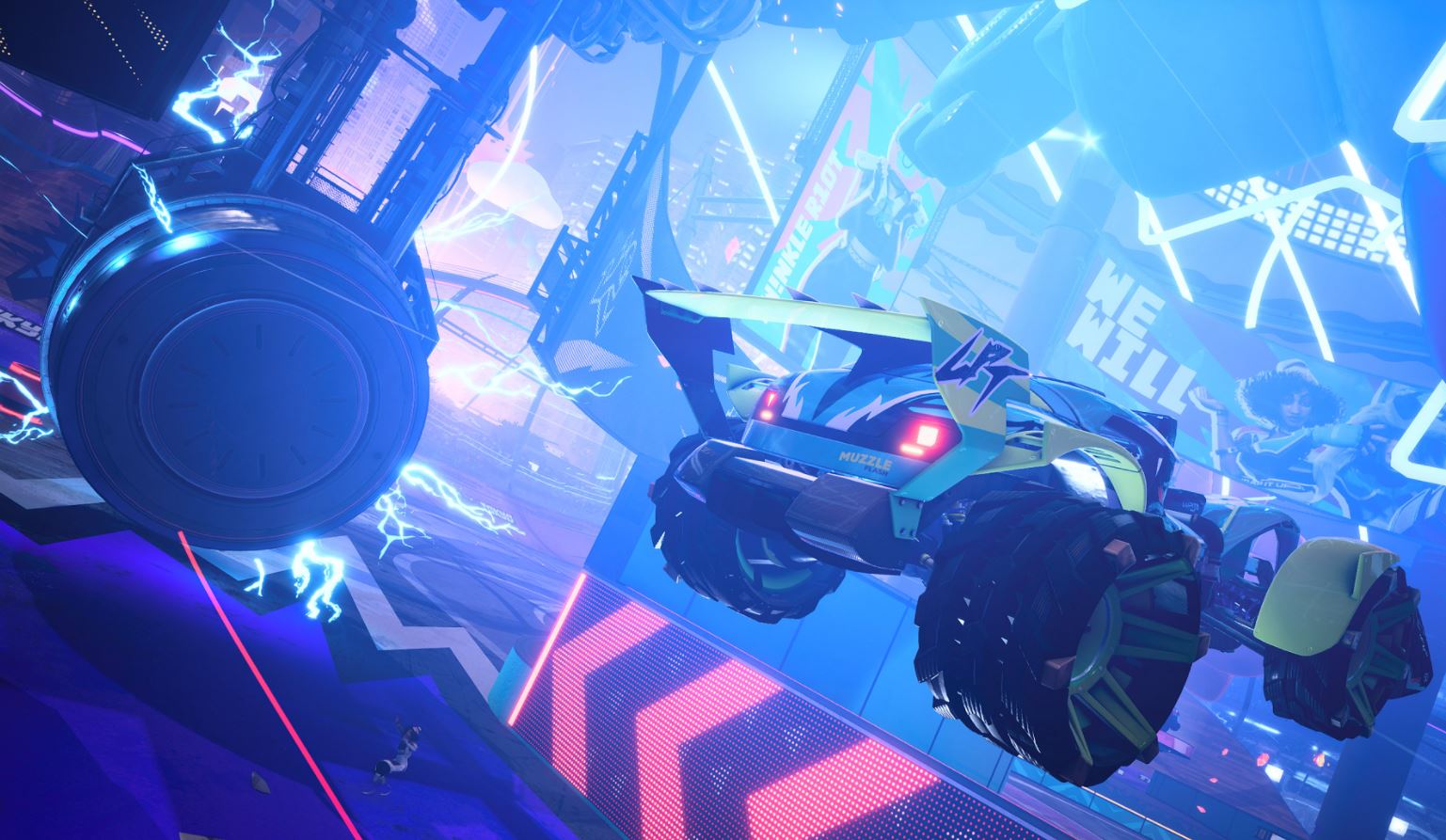 Destruction AllStars update 1.2.3 has been released, alongside the patch notes, detailing what we can expect to see Lucid Games add to the title with patch 01.002.003.
Destruction AllStars Update 1.2.3 Patch Notes
The studio announced the patch on Twitter and has revealed the patch notes which you can see below:
Weekly Reset time has been set to Wednesday 3pm UTC
Weekly Challenges now award AllStar Coins instead of XP
XP rewards for Daily Challenges have been increased from 3k to 25k
Fixed several issues preventing successful matchmaking
Reduced the frequency of parties being split into different games at the end of a match
Fixed an instance of the UI incorrectly reverting player level
Fixed several server crashes relating to Gridfall
Fixed several client crashes
Improved some error message descriptions
We came away from Destruction AllStars with a lot of issues, which you can read about in our thorough and detailed review. The latest update for the game actually disabled voice chat to stop players from talking in matches, so we may see a full fix for this, rather than the band-aid solution we have right now.
Destruction AllStars is available now on PS5.
Source – [@LucidGamesLtd]