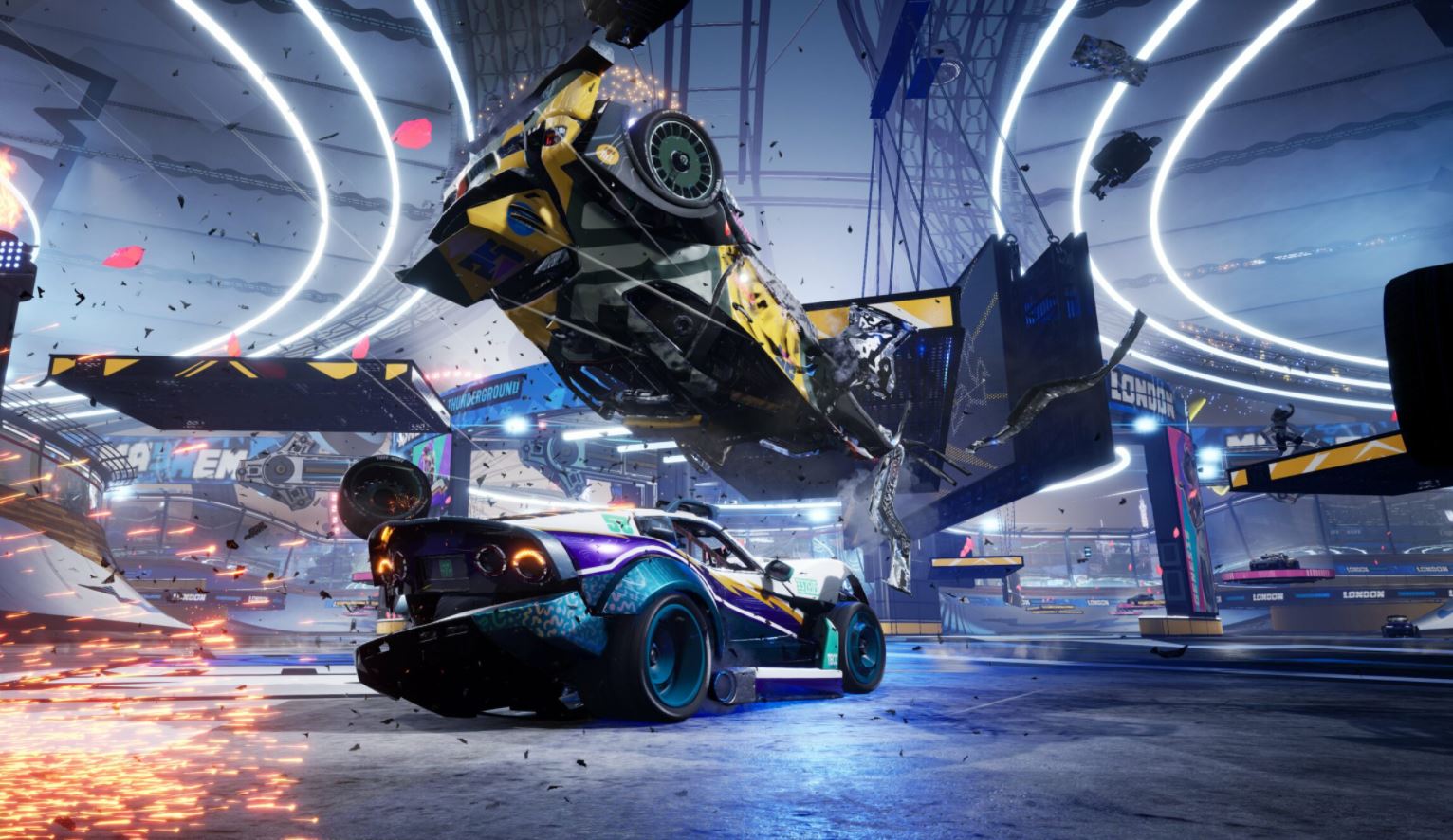 Some new details about the high-octane car brawler Destruction AllStars have been revealed on the official website, including the fact that the game will have 50 events for you to take on in single-player and ranked multiplayer matches.
Firstly, alongside the ranked matches, the multiplayer portion of the game will have Matchday games, Persistent Rivals, which allows you to avenge previous losses, and Special Events, which will be limited-time modes, alongside standard quick-play matches. For the single-player series, the 50 events will take you across the five arenas spread across the globe and set you on a path to unlock new skins, emotes, and banners for the 16 AllStars.
When it comes to the PS5 features of the game, the website confirms Destruction AllStars will run in dynamic 4K and benefit from the PS5's SSD by allowing you to respawn quickly. The DualSense controller will offer unique feedback for each vehicle via the adaptive triggers and haptic feedback will allow you to experience all the rams and slams of your vehicle as you play. The stadium atmosphere will also be translated to you via the PS5's Tempest 3D Audio Engine.
This news comes at the end of a week filled with Destruction AllStars info, including details about the game's Deluxe Edition and post-launch content. We also learnt through a blog post how the game will play and what AllStars and vehicles we can expect to see when it launches in November.
Destruction AllStars releases for PS5 on November 12, 2020, in the US and November 19, 2020, in the EU and UK.
Source – [ResetEra]