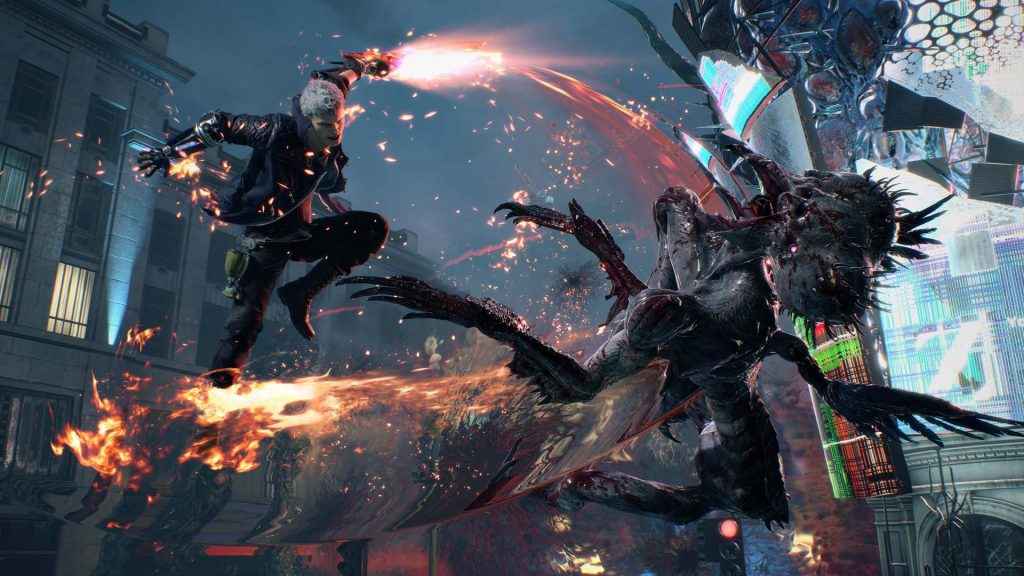 Capcom has just released a new developer diary for Devil May Cry 5 that gives us our first look at a new mode in the game. The Void is effectively a training arena that allows players to test out their skills and improve themselves in a chilled, unrestricted mode. This mode will allow you to try out a variety of weapons, as well as use the new Devil Breaker arms. You can even allow unlimited Devil Breaker arms to perfect your use with them.
We also got a glimpse at some new Devil Breaker arms such as the Pasta-Breaker, Gerbera GP01, and Mega Buster. The Mega Buster is actually Mega Man's arm.
Devil May Cry 5 launches on 8 March 2019.
Devil May Cry 5 The Void – Other Weapons
At New York Comic Con, we got our first look at the Cerberus and Faust weapons. On top of that, it was recently revealed that the game will include microtransactions. Players will be able to purchase Red Orbs with real money, allowing them to upgrade Dante and Nero. These orbs can also be gained in-game by killing enemies.
On top of that, classic characters Trish and Lady will be making a return to the series with Devil May Cry 5.
Devil May Cry 5 is looking like a promising return of the series. It has been ten years since Devil May Cry 4 released on PlayStation 3.
What do you think about The Void mode?