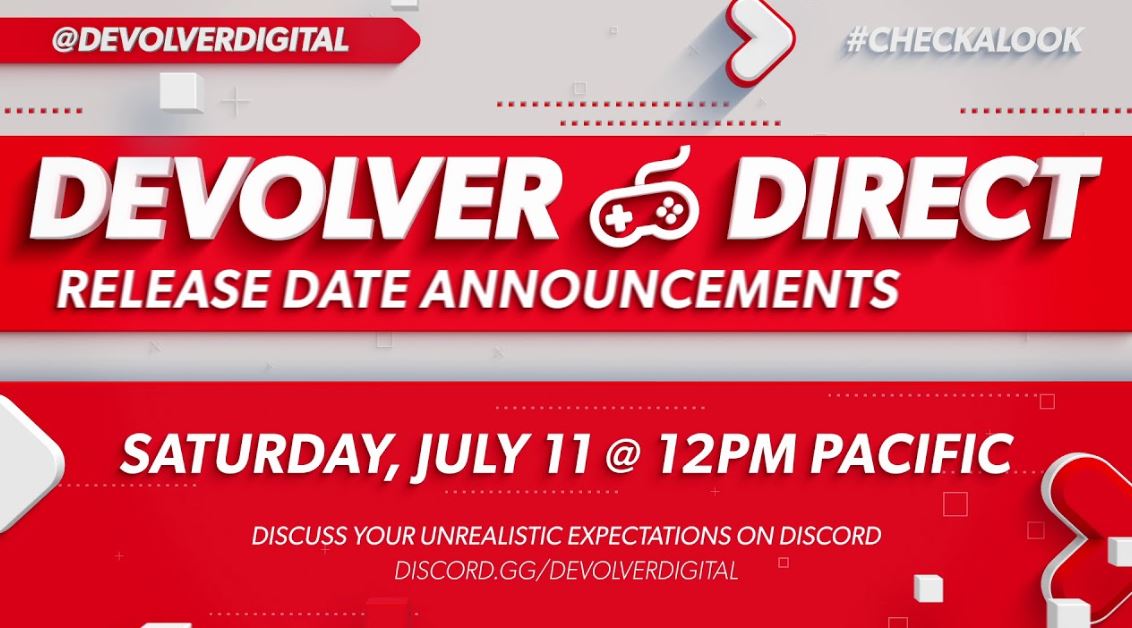 The Devolver Direct is taking place today, offering release dates, gameplay announcements, and showcases of the latest games from the publisher. As well as giving us of dose of their trademark humor and satire. If you want a quick rundown of everything you need to know, we have the Devolver Direct time, date, and where to watch.
Devolver Direct 2020 – Time And Date
Devolver Digital's Devolver Direct takes places on July 11 at 12 PM PT, 3 PM ET, 8 PM BST, 9 PM CEST.
However, if you are unable to watch it live, you can catch the stream later as an archived video or stream on Devolver's social channels.
Devolver Direct 2020 – Where To Watch
The 2020 Devolver Direct will be livestreamed on Devolver's Twitch. We have also embedded the Twitch stream below for you to watch live right here with us.
You can watch the stream live here as we post the news from the show, or you can rewatch it later on once the show is over.
Devolver Digital has a surprising number of announcements lined up. We know we will be seeing some gameplay of the hotly anticipated Shadow Warrior 3, which is sure to blow us away after the excellent reveal trailer earlier this week.
The multiplayer battle royale, game show hybrid Fall Guys is also lined up to receive a release date, which should be the Summer fun we have all been waiting for. Exit The Gungeon was also recently rated for the PS4, so we could be seeing that get revealed.
Other than that, we could be in for some new announcements and a return of the action-horror Carrion, which looks set to be a destructive and intensely satisfying title.
Be sure to stay tuned on July 11 for all the information regarding Devolver Direct 2020 and the rest of the Summer Games Fest.
The Devolver Direct takes places on July 11.