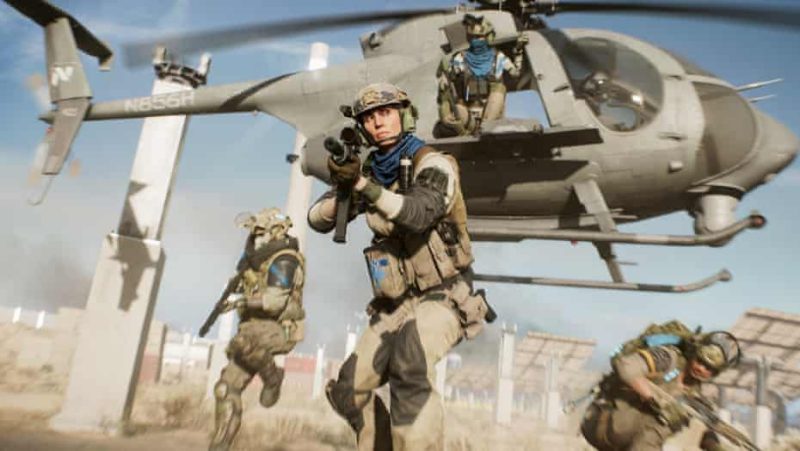 DICE has announced that the weekly mission rewards for Battlefield 2042 will be suspended for this week, as the reward itself has been removed.
The reward for this week was a skin titled Grin Reaper for a Mi-240 Super Hind Russian helicopter. A little under 48 hours after Russian forces invaded Ukraine, DICE pulled it down.
The developer made the announcement via the Battlefield Direct Communications Twitter account, with a statement.
"In light of current events we have disabled the weekly missions system for this week, and this weeks reward is no longer available to unlock…Players who have already completed this weeks mission will not be affected. Weekly missions will return next week."
If you're looking to support the war victims of Ukraine, you can do so by donating to a multitude of organizations, though you can also donate through purchasing games like This War Of Mine.
For the next seven days, developer 11 bit studios is donating 100% of the profits from the sales of This War Of Mine to the Ukrainian Red Cross.
Source – [Polygon]