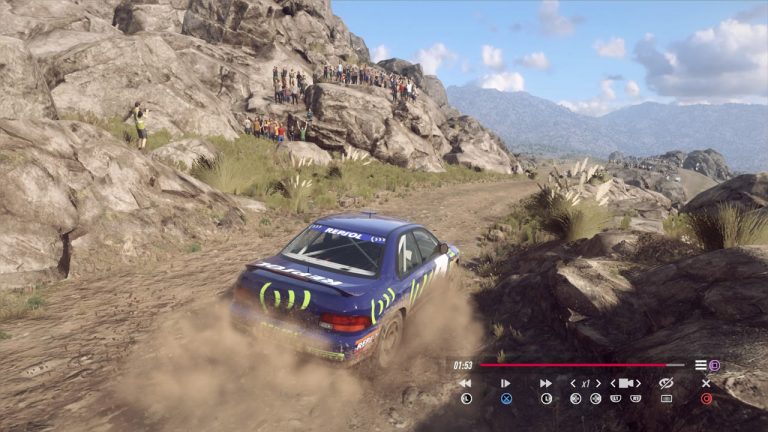 Codemasters has announced that there are no plans for DiRT Rally 2.0 PSVR, despite the fact the popular racing game received a virtual reality update on HTC Vive, Oculus Rift, and Valve Index just last week. However, PS4 owners are being left out in the cold it seems, as there's no plans to extend this update for PSVR.
DiRT Rally 2.0 PSVR Release Is Not Planned
Speaking in a change lot post for the VR update, Codies revealed that PSVR owners probably shouldn't get their hopes up:
Naturally with today's news there will be a number of PlayStation fans who are wondering if a PSVR version of DiRT Rally 2.0 will become available. There are no plans to add PSVR support to DiRT Rally 2.0.
As you can see, the studio reveals that a PSVR version is not happening, but doesn't reveal why it isn't on the cards. I would have thought bringing a VR update to the PS4 version of the game would definitely be on the agenda, but apparently not. It's a shame too, as DiRT Rally 2.0, being a racing game, would definitely benefit from the added immersion afforded by PSVR.
DiRT Rally 2.0 came out on PlayStation 4, PC, and Xbox One back in February, and places a major emphasis on realistic driving physics. Have a butchers at our review here.
Here's the full lowdown straight from Codies:
Carve your way through a selection of iconic rally locations from across the globe, knowing that the smallest mistake could end your stage. You will need to rely on your instincts with the most immersive and truly focused off-road experience yet, including a new authentic handling model, tyre choice and surface deformation. Power your rally car through real-life off-road environments in New Zealand, Argentina, Spain, Poland, Australia and the USA, with only your co-driver and instincts to guide you.
Source: Codemasters