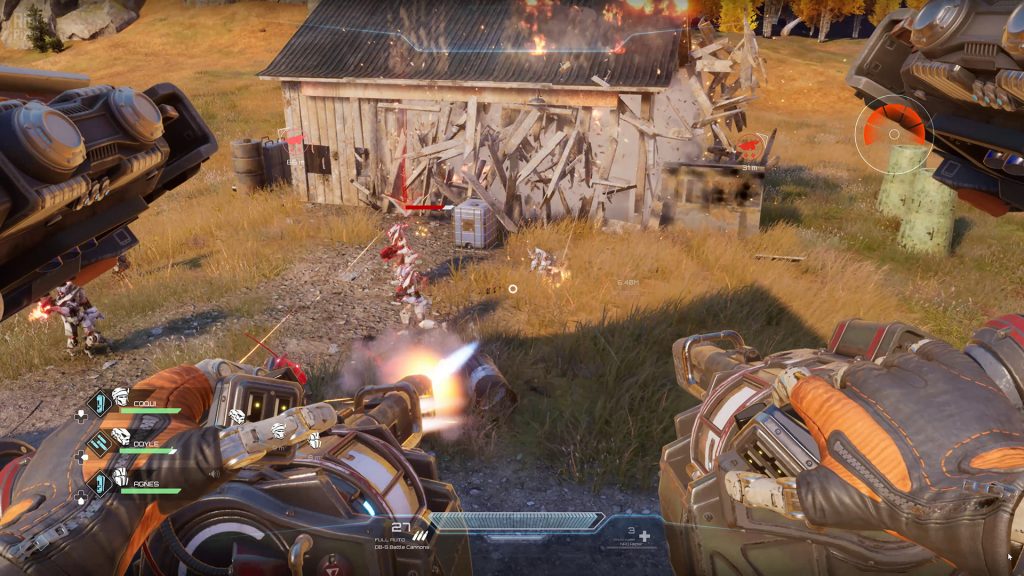 Private Division has just announced that Disintegration, the upcoming FPS-strategy hybrid will be having a multiplayer beta. And, the best part is that you can now sign-up for the Disintegration PS4 Multiplayer Beta.
V1 Interactive announced the news on Twitter earlier today. The beta will run from January 28 to January 29. You can sign-up for the beta here by choosing your platform (PS4) and entering a few details. Upon signing up you will then be in with a chance of receiving a code for the Disintegration PS4 Multiplayer Beta in the future. An open beta for Disintegration will then take place in the weeks following.
https://twitter.com/dsntgrtn/status/1217515695455424512
Disintegration is set in the future where humanity is on the brink of extinction and have subsequently turned to technology for help. Through the process of Integration, a human's brain is removed from its body and placed inside a robotic skeleton. The game blends first-person shooting with strategic gameplay that you would see in a strategy game.
Alongside the multiplayer mode, the game will feature a full single-player campaign at launch. The multiplayer mode will feature a variety of maps and three game modes.
V1 Interactive, the developer of the title was founded by Marcus Lehto who previously co-created Halo and served as creative director at Bungie. This is the studio's first project and will be publisher Private Division's third game, after the release of Ancestors: The Humankind Odyssey and The Outer Worlds last year.
Disintegration is set to release in 2020 for PS4, Xbox One, and PC.