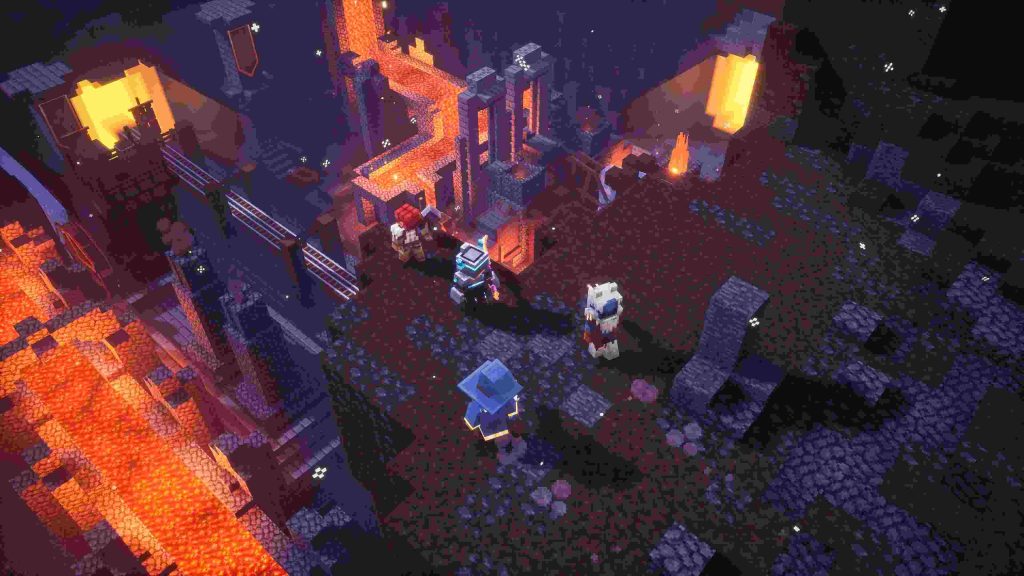 Does Minecraft Dungeons Have Crossplay? The game is set to release in late May and it will offer a brand new Minecraft experience, focusing on dungeon crawling with your friends and many have been wondering whether or not Minecraft Dungeons will feature the much sought-after crossplay feature. Let's find out!
Does Minecraft Dungeons Have Crossplay?
Minecraft Dungeons does not feature crossplay at launch according to Mojang Studios. However, the studio has said they are working on crossplay, particularly between PC and Xbox One, according to Windows Central. But, when it comes to Minecraft Dungeons crossplay on PS4 Mojang are just 'exploring' the possibility. So, Minecraft Dungeons PS4 crossplay is currently not in the game.
Whilst it hasn't been confirmed as of now, there is a possibility that Microsoft and Mojang Studios will implement PS4 crossplay into Minecraft Dungeons, as Minecraft currently features crossplay between all platforms. So, there is always hope!
Minecraft Dungeons is the first new Minecraft game for consoles since the original game launched. It removes a lot of the crafting and base building that is present in the main game and focuses entirely on dungeon crawling, levelling and upgrading your gear, and taking on tougher and tougher enemies.
The game is designed to be played both on your own or with friends online and locally. It is also a very approachable and casual experience, but still featuring a lot of depth. Therefore, everyone can play it, from the most experienced gamer to a child trying out games for the first time. The game has a main campaign that you can progress through with additional difficulty levels to provide a greater challenge, as well as allow you to unlock stronger gear for your character.
You can watch the latest trailer for Minecraft Dungeons on PS4 below:
Minecraft Dungeons releases for PS4 on May 26.