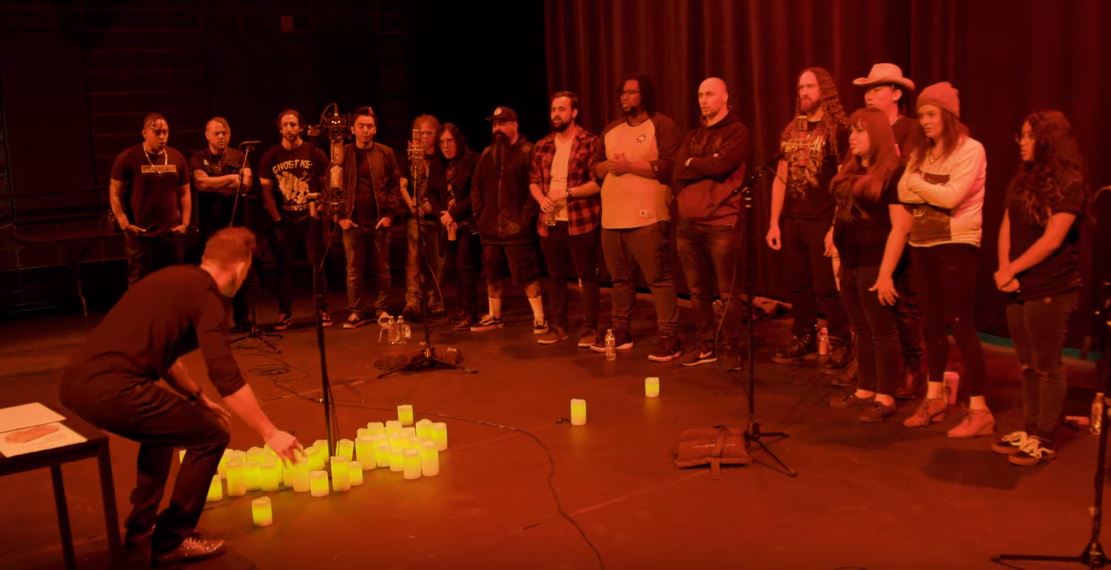 One of the best things about DOOM when it launched back on PS4 in the mists of 2016 was the soundtrack. An eardrum rupturing thrum of heavy metal supremacy, arguably no other game in history has managed to match its music to the on-screen action quite as well as DOOM.
Eager to preserve this delightful marriage of sonic fury is DOOM Eternal, which looks set to take its thunderous soundtrack to the next level with a heavy metal choir, containing some of the most talented voices in metal and all orchestrated by DOOM soundtrack composer Mick Gordon.
Take a peek at the press release below and then prepare your ears for the video beneath.
DOOM Eternal Rocks Out In New Soundtrack Behind The Scenes Video

Legendary composer Mick Gordon returns to the DOOM franchise to deliver an all-new pulse-pounding soundtrack for DOOM Eternal, and this time, he's brought some friends. For the first time ever, choir practice goes heavy metal!

Introducing the DOOM Eternal Heavy Metal Choir: an eclectic group of heavy metal vocalists from diverse backgrounds and experiences that all share one thing in common: a love for DOOM. A result of an open casting call, the choir includes names such as Tony Campos (Ministry; Static X), Sven De Caluwe (Aborted), Linzey Rae (The Anchor), and more. Mick, alongside the talented sound team at id Software, created the choir's signature chant, pieced together from a mysterious and ancient language that harkens back to the Slayer's origins. The chant seamlessly weaves into the soundtrack and ties directly into the lore of DOOM Eternal.

Check out an exclusive behind-the-scenes look at the DOOM Eternal Heavy Metal Choir in action:
DOOM Eternal is set to release for PS4, PC and Xbox One on March 20. Folks who pre-order the game will get a free digital download of DOOM 64, too.
Source: Bethesda