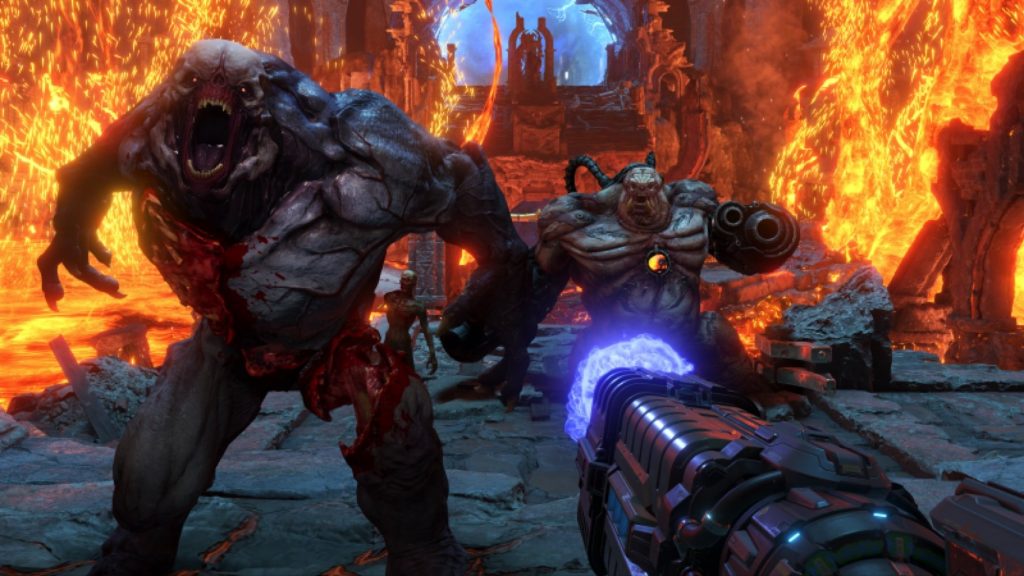 Speaking during an interview with VG247, id Software's Hugo Martin revealed that the DOOM Eternal cutscenes will be presented from a third-person perspective. The reason for this? Apparently, it'll give the developer a chance to let us get more of a feel for the Slayer and what he's about — you know, other than shooting aliens in the face with big guns.
DOOM Eternal Cutscenes Will Skip First-Person View
Martin explained that telling DOOM Eternal's story from a third-person perspective also affords them more freedom, as well as being able to shine the spotlight on the lore in ways that are both 'approachable and understandable.'
"We really felt like telling parts of the story through more conventional means, we could really boost the feel of who the Slayer is, what he's doing. It just gives you a lot of freedom to tell the story and represent the lore in a way that's very approachable and understandable," said Martin.
"It's more efficient," he added. "A lot of times if you stay first-person, it's harder, it gets more complicated, there's more moments of, 'stand still while someone vomits exposition at you and, why aren't I engaging, why am I standing still, I'm the Doom Slayer?' So if you notice with all the scenes, there's a fluidity to them."
DOOM Eternal is scheduled for release on PlayStation 4, PC, and Xbox One on November 22. The sequel to 2016's critically-acclaimed DOOM, the game once again focuses on the antics of the DOOM Slayer, who finds himself slugging it out with the legions of hell, wielding an assortment of deadly firearms allowing for the series' trademark grisly killers and finishers.
There's also some old-school items thrown in for good measure, including 1-up items to collect, while fresh wrinkles to combat include Destructible Demons, which sees the bodies of your enemies deteriorate as they suffer damage.
Source(s): VG247 via VideoGamer