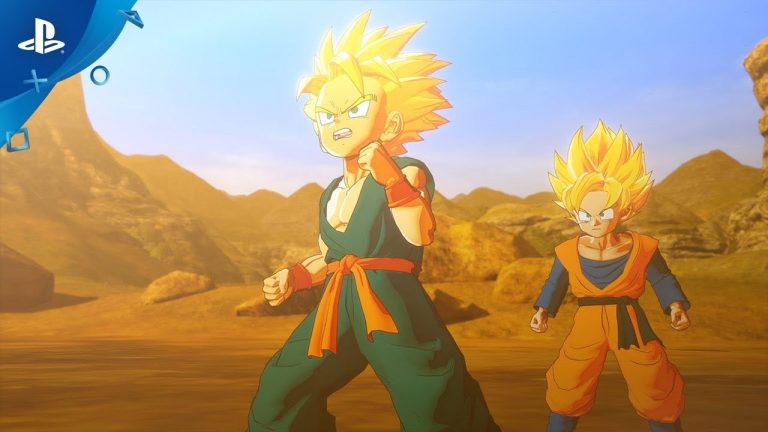 A listing on Sony's PlayStation Store has confirmed how much space the PlayStation 4 version of Dragon Ball Z Kakarot will eat up on your console, following yesterday's confirmation of a hefty patch for the upcoming CyberConnect2-developed RPG.
Dragon Ball Z Kakarot PS4 File Size
Dragon Ball Z Kakarot will weigh in at 34.32 on the PS4, although this is obviously going to increase with the above patch. As mentioned, those of you who download the digital version of the game won't have to worry about grabbing any updates on launch.
Dragon Ball Z: Kakarot will come in four different versions at launch: Standard, Deluxe, Ultimate, and Collector's Edition. Pre-ordering any version of the game will net you the 'A Competitive Party With Friends' side quest, early access to Bonyu's training mission, and a stat-boosting cooking item.
The Deluxe Edition adds the game's Season Pass, which includes two story episodes and a new story arc, plus a music compilation pack featuring 11 additional tracks from the anime, plus an item that permanently raises a character's Ki Attack and HP.
Meanwhile, the Dragon Ball Z: Kakarot Ultimate Edition includes all the times present in the Deluxe Edition, but adds an item that will permanently increase your Ki-Attack, Ki-Defence, and HP. Finally, the Collector's Edition includes an exclusive diorama figure, a hardcover art book, and a collectible steelbook case.
Relive the story of Goku in DRAGON BALL Z: KAKAROT! Beyond the epic battles, experience life in the DRAGON BALL Z world as you fight, fish, eat, and train with Goku. Explore the new areas and adventures as you advance through the story and form powerful bonds with other heroes from the DRAGON BALL Z universe.