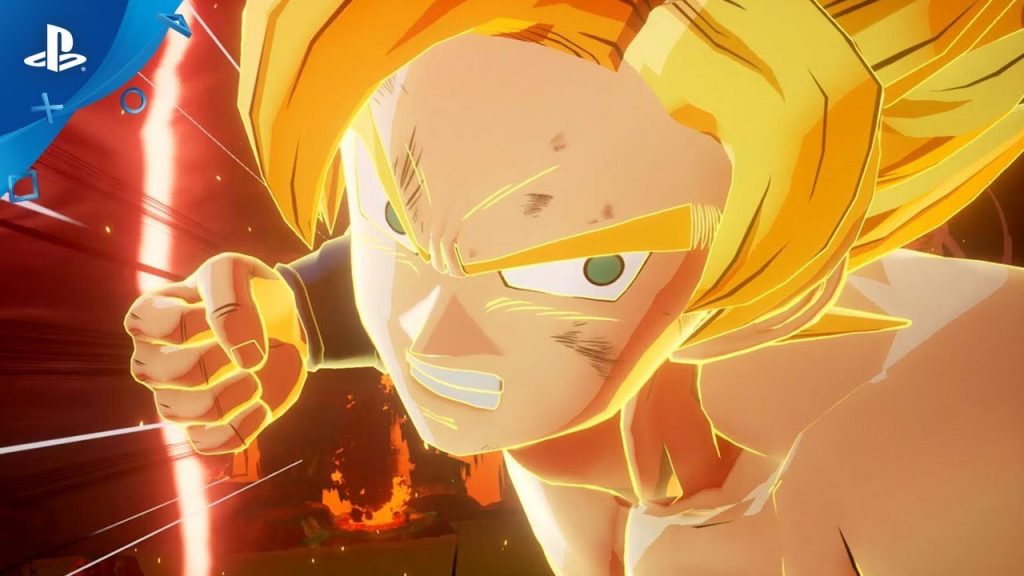 CyberConnect2 and Bandai Namco Games' Dragon Ball Z: Kakarot PS4 is one of the most anticipated third-party games for Sony's seven-year-old console currently on the horizon. And with good reason: Dragon Ball FighterZ was bloody fantastic, so a follow-up was always going to be met with salivating enthusiasm from the community.
Check out our handy Dragon Ball Z: Kakarot PS4 FAQ for everything you need to know about the upcoming manga-flavoured romp.
Dragon Ball Z: Kakarot PS4 -What Is It?
There's a bit difference between FighterZ and Kakarot, however. While the former was an out-and-out brawler, this latest entry is an action-RPG, and follows the story of Goku, perhaps the most iconic character in the franchise.
Players will take part in everything Goku does in his daily life. Yes, there's those stylish Dragon Ball Z battles that you've come to expect, with destructible environments and epic boss battles, but Kakarot extends beyond the fisticuffs.
You'll soak up epic and light-hearted story events, unearth plenty of Dragon Ball Z Lore, and even build relationships with other characters as you live, fish, fly, eat, and train as Goku. There's backstories that weren't featured in the manga, and if you fly high enough, you'll be able to view the world map. How cool is that?
Relive the story of Goku in Dragon Ball Z: Kakarot! Beyond the epic battles, experience life in the Dragon Ball Z world as you fight, fish, eat, and train with Goku. Explore the new areas and adventures as you advance through the story and form powerful bonds with other heroes from the Dragon Ball Z universe.
Dragon Ball Z: Kakarot PS4 Roster
While this is Goku's story, Dragon Ball Z: Kakarot will also feature numerous playable characters. Details are still thin on the ground right now, but we know that players will be able to control Gohan, Piccolo, and Vegeta. Meanwhile, Krillin, Yamcha, Tien, and Chiaotzu will serve as supporting characters only.
We'll have more on the roster soon.
Dragon Ball Z: Kakarot PS4 Release Date
Bandai Namco Games has confirmed that Dragon Ball Z: Kakarot PS4 will launch in early 2020. The game will arrive on January 17, 2020 for PS4, PC, and Xbox One.
Dragon Ball Z: Kakarot PS4 Beta
There's been no confirmation of a Dragon Ball Z: Kakarot beta at this point. However, we'll keep you posted.