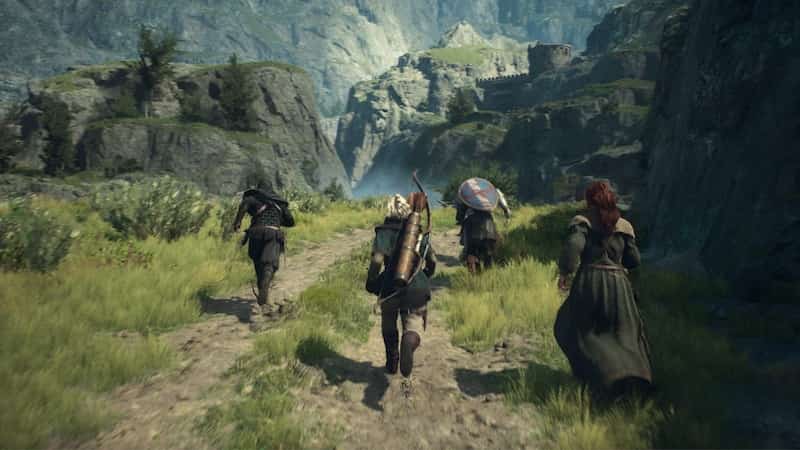 The director behind Dragon's Dogma II has revealed that the upcoming fantasy sequel won't be bogged down by loading screens while you're out exploring, whether that be inside gloomy caves or through lush forests.
Speaking with VGC, Hideaki Itsuno promised that players can look forward to a "seamless" experience while exploring the world, and indeed this was the case when playing the game for myself during a recent hands-on preview.
Speaking to the seamlessness of the world, there are no loading screens when you're exploring. Of course, if there's a cutscene, we might load it in and then load you back to free exploration, but in terms of actually going into dungeons or caves and exploring different parts of the world, you'll never see a loading screen.
Related Content – Sony PS5 Complete Guide – Everything Explained About PlayStation 5 For New Owners In 2023
The roads in the game are somewhat there to give players an idea of where they might need to go. But they are suggestions. In terms of the game mechanics, they don't mean anything other than the fact that we know people tend to follow roads when they're given them, so that helps us design the game without players getting lost too much. Also, the AI of pawns and other characters know where the roads are and will treat them as a guideline of where they might want to go.
Speaking in the same interview, Itsuno-san revealed that the development team took inspiration from Grand Theft Auto V when working on Dragon's Dogma II, specifically the game's use of NPCs and how they help to create the impression of a lived-in world.
Dragon's Dogma II is currently in development for PS5, PC, and Xbox Series X/S.
[Source – VGC]