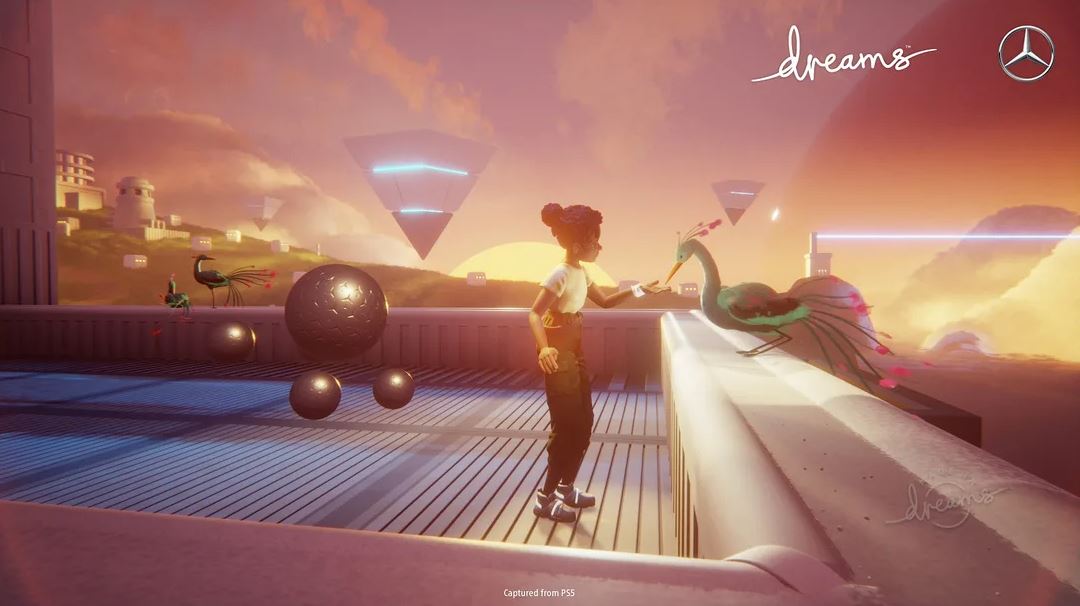 PlayStation has announced that its creation engine Dreams has been utilised to create a new dream in collaboration with Mercedes-Benz.
Detailed on the PlayStation Blog, this dream titled "Dreams and Mercedes-Benz" will be available from July 8, 2021 in-game and a special community game jam focused around the idea of imagined futures will take place from July 13, 2021 to July 28, 2021.
The creation itself is a 2D platformer that presents one possible future: a world where AI takes care of all the work and humans are free to nurture their connection to the natural world and connect with one another. It's a cool concept and the PlayStation Blog delves into the creation process in more detail.
While you wait to play it in July though, you can watch the small teaser for the collaboration below:
Dreams is available now on PS4 with PSVR support and is playable on PS5 via backwards compatibility.
Source – [PlayStation Blog]