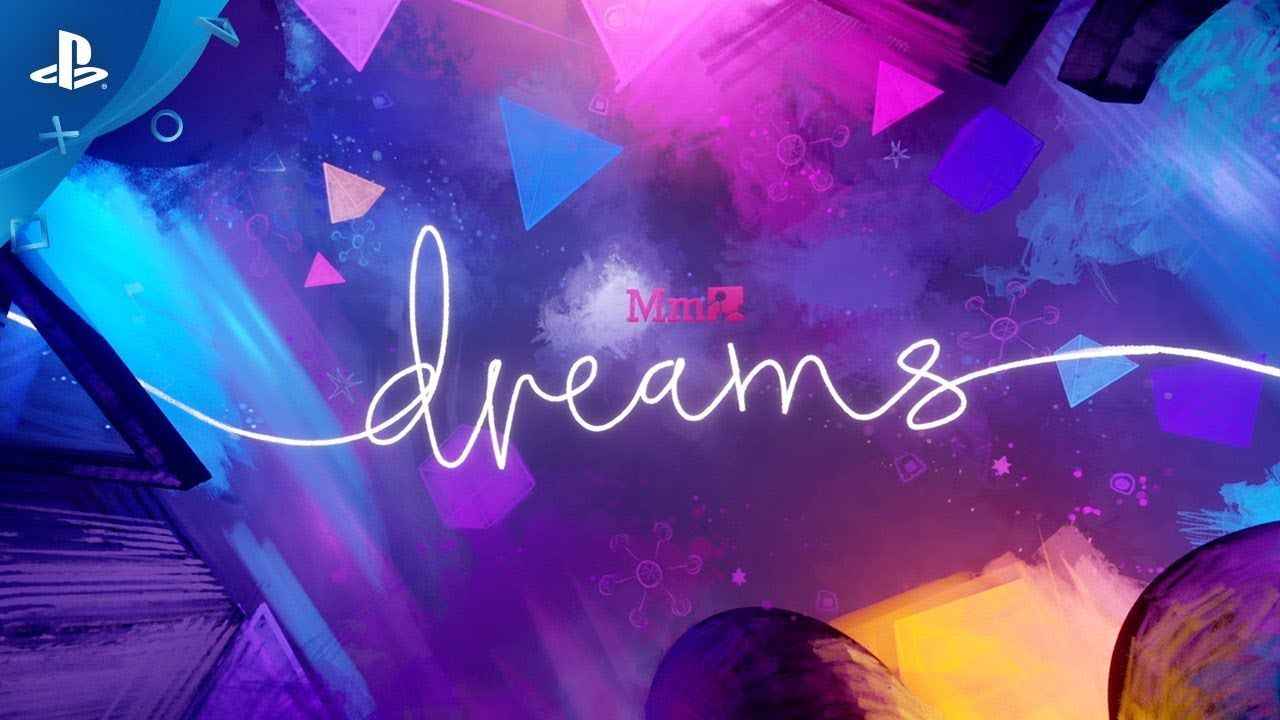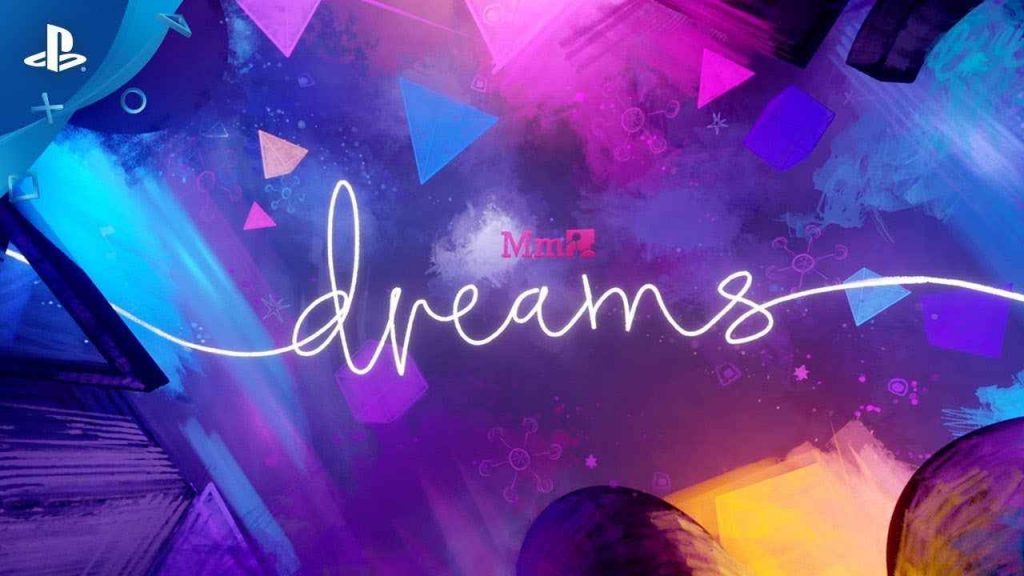 Dreams has been a bit of an enigma since Media Molecule first showed it off in 2013. Early impressions labeled the game as nothing more than a tool to create digital sculptures and puppetry and while that is entirely possible, the recently released Dreams Early Access proves that the game is so much more than that.
The interpretation of Dreams early access
Media Molecule has always been a champion for getting their fans to tap into their creative side. Their debut game Little Big Planet included a create mode that allowed players to create their own levels or objects that could be published and shared with the community. Little Big Planet 2 expanded on the create and share mentality by introducing a few logic components, but it was merely a gateway idea to what Media Molecule was imagining with Dreams.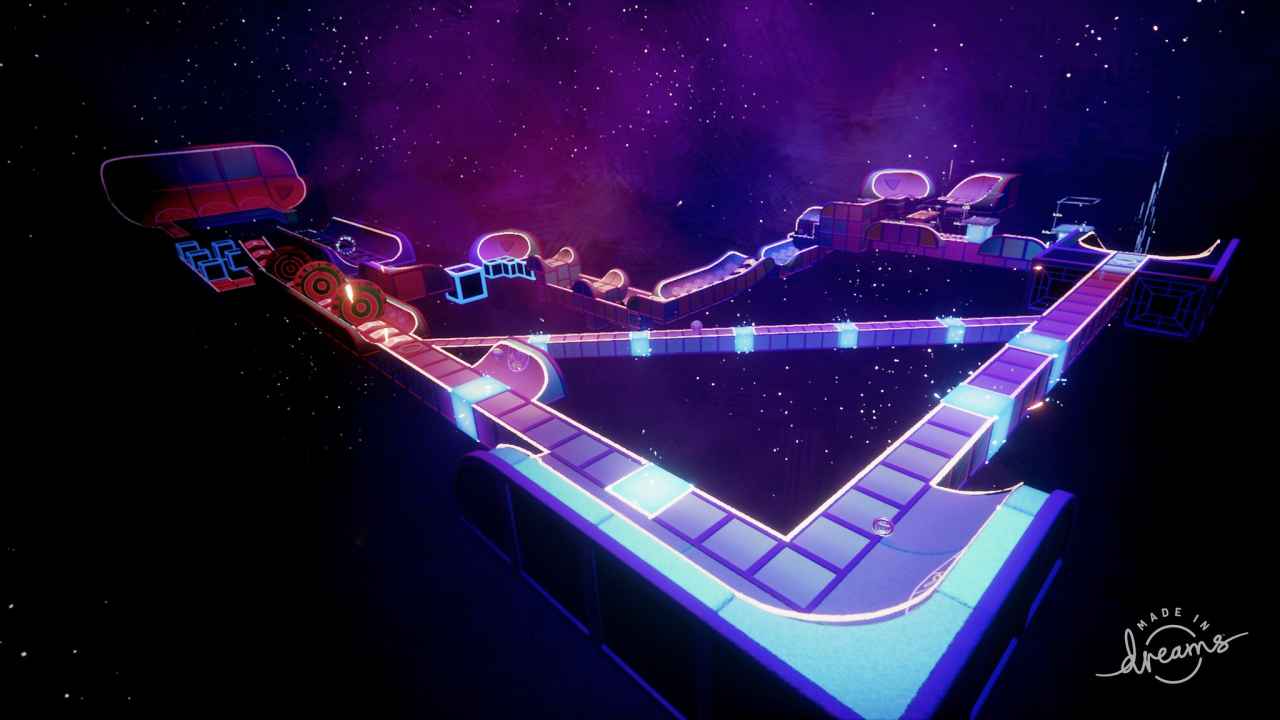 Dreams Early Access followed a wildly successful beta testing phase that closed 2018 and lasted until February of 2019. Even if you didn't get into the beta, you have probably seen some of the fan-created material which included a recreation of the infamous PT demo or Prometheus, a rather intricate first-person shooter complete with an arsenal of weapons.
After months of doubt and skepticism from fans and industry insiders, Media Molecule set the games industry on fire.
Dreams Early Access features all of the creation tools from the beta as well as a few more added gizmos and tutorials. It is currently available on the Playstation Network but access space to it is limited. The final product will feature a single-player campaign and PSVR support but the release date is still unknown as of right now.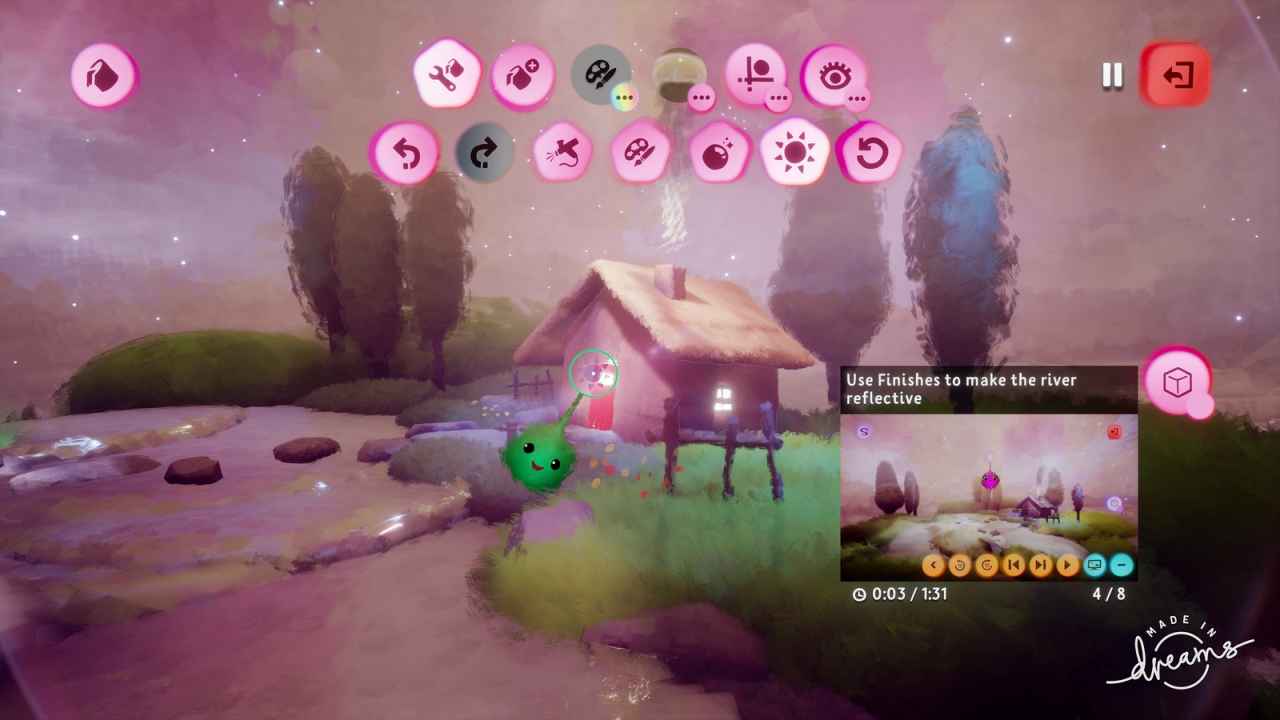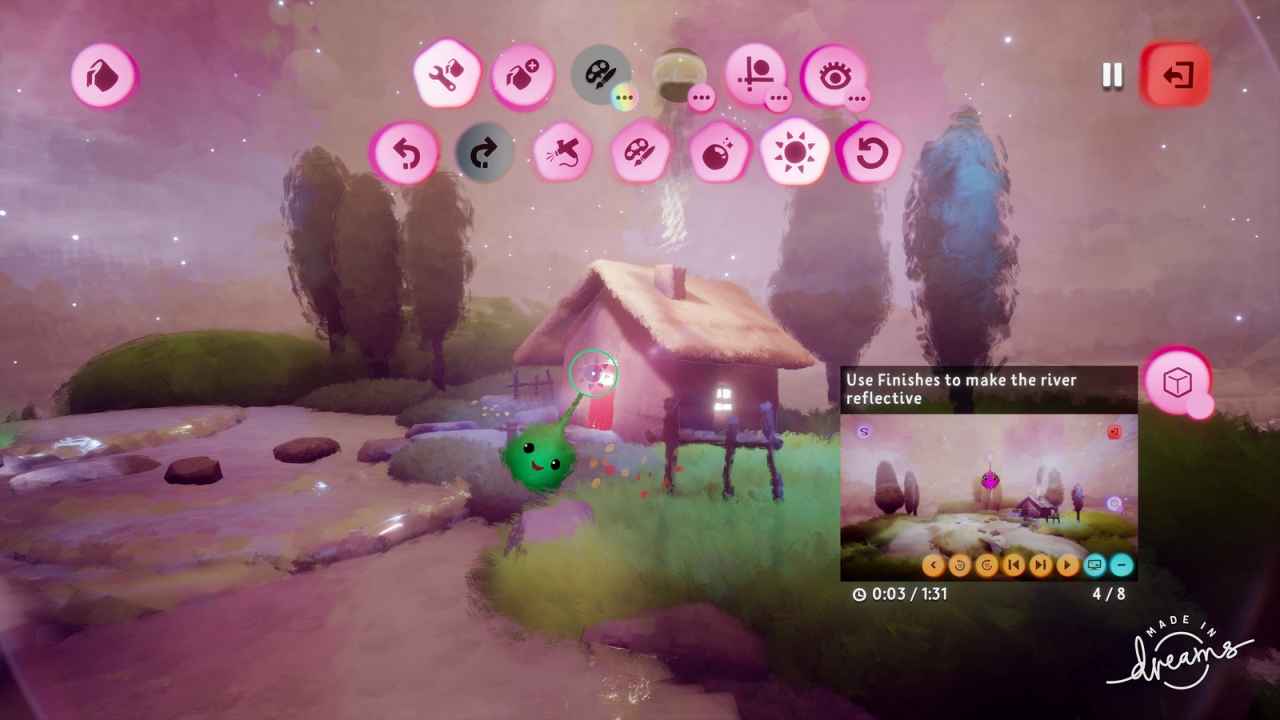 Starting up Dreams for the first time is somewhat overwhelming. After a brief introduction to your Imp, Connie (the cone that provides a body for your Imp), basic navigation, and your personal home space, you're left to your own imagination. Well, not entirely, Media Molecule aren't monsters after all. They have provided a series of picture in picture style video tutorials that cover every aspect of the creator tools in a fun and informative instructional video, narrated by the charming Dream Architect.
It's a lot to take in; some of the tutorials required multiple viewings before I would even consider pulling off such creative witchcraft on my own. They are however, conveniently broken up into categories ranging from logic, animation, audio, art, character creation, and sculpting with beginner, advanced, and even masterclass levels. The masterclasses are interesting in particular as they give you the opportunity to learn from the members of Media Molecule itself.
You can use a DualShock 4 or a pair of Move controllers to navigate and create in Dreams – though the latter does require that you have a PlayStation Camera attached to your PS4. I confess, I still can't figure out the Move controllers but I think it's mostly due to the location of my camera and user error rather than an issue with the game. I do hope to master them soon because I find the motion controls of the DualShock 4 slightly daunting and erratic to control when fine-tuning objects in Dreams creative environments.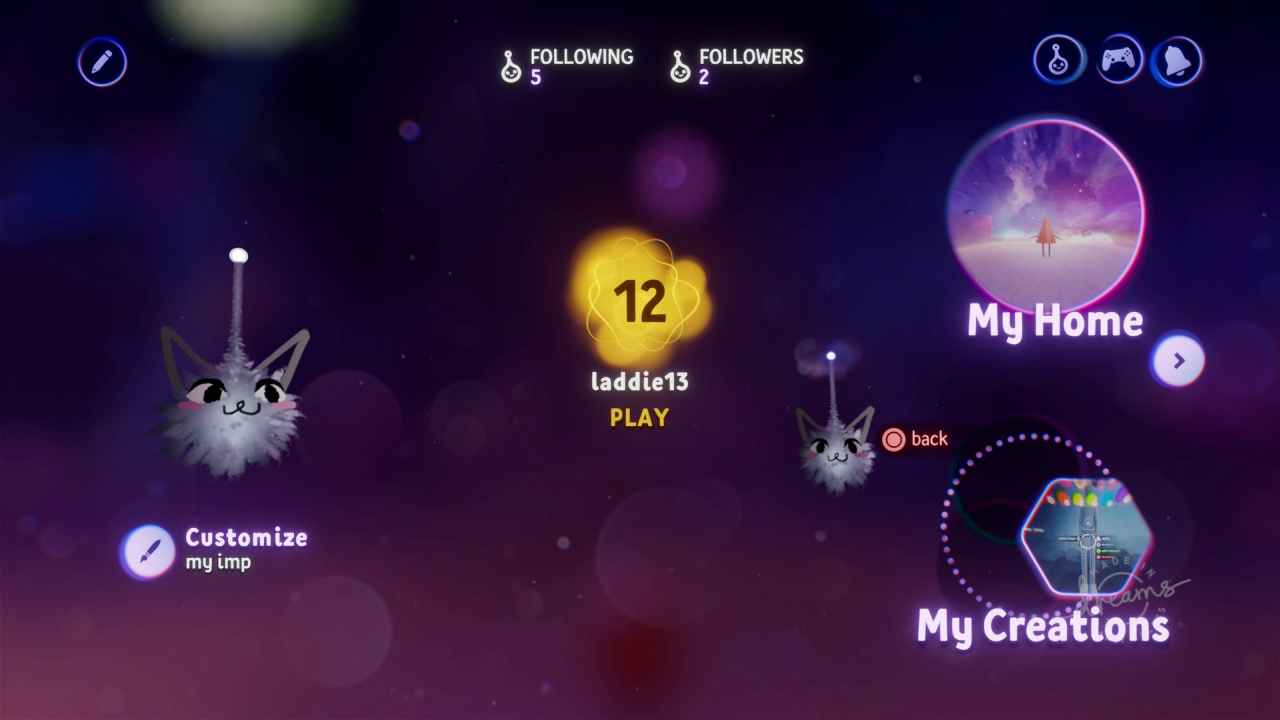 Bring out the imp
Imps are those cute little balls of yarn with a face which can be customized to suit your own personality and function much like the cursor of a mouse. Unfortunately, the Imp doesn't have legs or arms but can possess other objects in order to move around. Additionally, Imps can interact with objects such as your companion Connie the Cone, as well as any items or characters that you or another Dreamer have created.
Admittedly, I've still not created anything worth saving or sharing but that doesn't stop me from trying. I especially love dabbling with the music tools. At GDC I got to witness sound molecules Ed and Brad perform a live concert that was created entirely in Dreams. Instead of instruments, the guys used DualShock 4 controllers with music and animations that were made solely with the creation tools of the game. It was one of the coolest things I've ever seen.
Every great Dream begins with a Dreamer
Even if creating isn't your thing, Dreams Early Access has plenty to offer thanks to the community portal where shared creations are published. Surfing through the Dreamiverse gives you access to hundreds of games, movies, music, and all the interactive art other Dreamers have shared. You can search for something specific or let the magic of AutoSurf surprise you by choosing Dreams for you.
Yet another cool aspect of Dreams is the remix feature. This allows you to build your own creation off of other people's Dreams which is great for beginners who might not be experienced enough with the tools to start from scratch. If someone remixes one of your creations you still get credit and show up in the games genealogy section.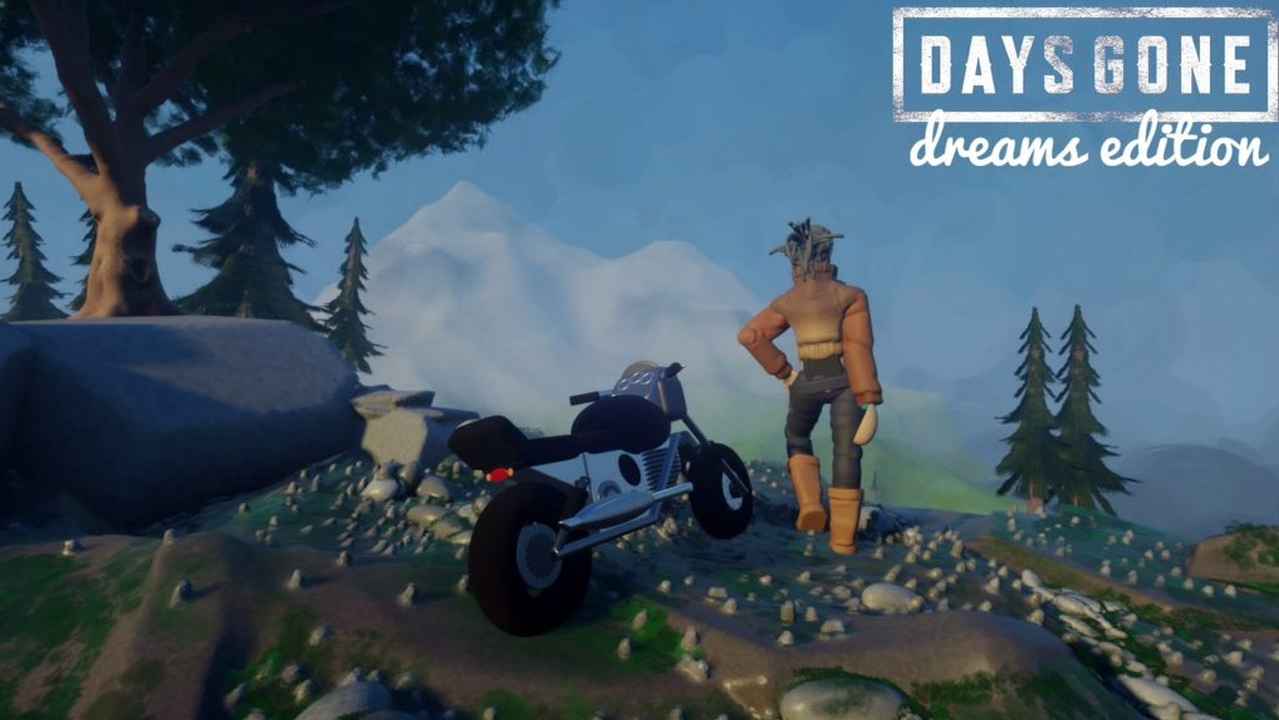 Maybe even more impressive than the tools of mass creation Dreams offers is the beautiful community that is growing from it. Through the years I've been part of many gaming communities. I've seen the best and worst case scenarios, but I've never seen anything like this. The Dreamiverse is a social hub where you can like, follow, and leave comments for other dreamers. The respect and encouragement I'm seeing there has restored my faith in humanity more than a little.
It might sound cliché but the possibilities of Dreams really are endless. It's remarkably polished for a game in early access and you shouldn't miss out on the opportunity to experience it even if you just want to sit back, watch and marvel at the creations of others.
Dreams is set to release sometime later in 2019 exclusively on PS4
Review code provided by publisher.