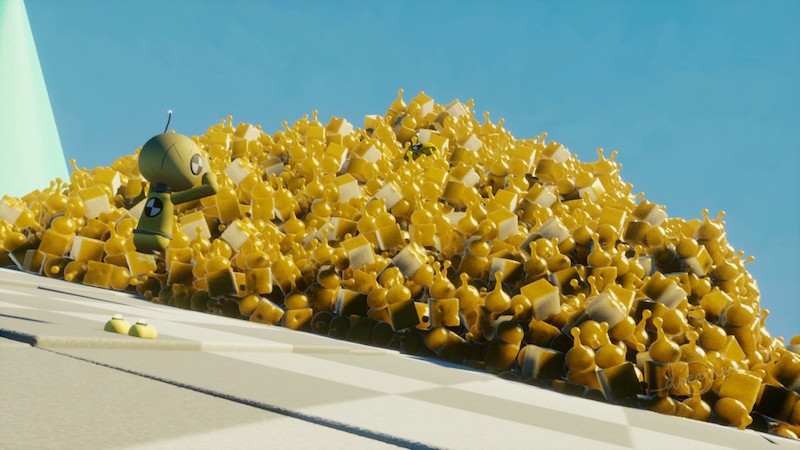 Media Molecule has announced the full Dreams update 2.54 patch notes for your to digest, which comes with a number of key optimisations for the do-it-yourself title on PS4 & PS5. Read the latest Dreams patch notes below.
Related Content – Sony PS5 Complete Guide – Everything Explained About PlayStation 5 For New Owners In 2023
---
Annnnnnnnnnd stretch! Whew, 2023 is here and we're kicking the Dreamiverse into gear with a small update. 2.54 focuses on optimisations, including a change that allows for more THINGS in your things! We're also warming up for this month's Impy Awards on the backend and awarding our nominees their coveted in-game badges!
Remember, the 4th Annual Impy Awards take place on 26th March, 2023 at 5PM BST on Twitch.
As always, if you encounter any issues while spending time in the Dreamiverse or want to leave us a suggestion for a future update, you can head to the Dreams forums(opens in new tab) and get in touch with the team!
Things – Stuff your literal Dreams are made of: sculptures, paintings, gadgets and all that jazz.
What's new?
More Things
With this update, we've made some changes under the hood that focus on optimisation. In short, there's now room for more Things in your things! We've made some improvements to gameplay memory management which means, while it's still (very) important to keep an eye on performance, you'll be able to push them thermo limits further.
Image of Tess with a bunch of things.
This update also optimises performance when destroying elements in your creations.
This update gets things (not Things) ship-shape for this year's Impy Awards. As is custom, this includes a round of new badges and Nomi imps for our nominees this year! If you were shortlisted for an Impy this year then be on the lookout for yours!
Image of a Nomi splash screen.
Bug Fixes
Fixed: A bug introduced in 2.52 that affected the Glow on Text Displayers, Dialogue Text Displayers and Number Displayers as well as Stickers, where these would appear more saturated than usual.
If I had a level with the above gadgets in, do I need to do anything?
Text displayers without Glow remain the same and you won't need to do anything.
If you haven't edited and saved a creation with the above gadgets in it since October 2022, you won't need to do anything.
If you have, but your changes were not directly to any of a text gadget's Brightness tweaks, you won't need to do anything.
If you have and your changes were directly to any of a text gadget's Brightness tweaks you may find that you need to make some edits to the Brightness tweaks.
Fixed: A crash that occurred in Dreams using a lot of Text Displayers/Stickers.