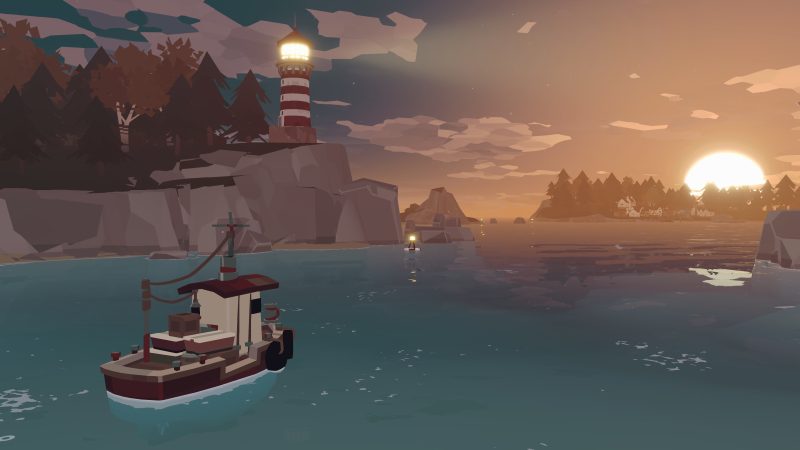 Dredge brought a heaping of Lovecraftian-horror to a fishing game, and today developer Black Salt Games has revealed a roadmap of more to come in the months ahead for Dredge, most of it being free updates with a paid DLC expansion coming as well to PS5 and PS4.
Part of the first free update will bring map markers to the in-game map, as part of a response to players asking for more functionality out of the map.
Two new modes will be added in the second update, a passive mode that allows players to have a more relaxed experience with Dredge, and a photo mode for players to forever capture some of Dredge's more beautiful and terrifying shots.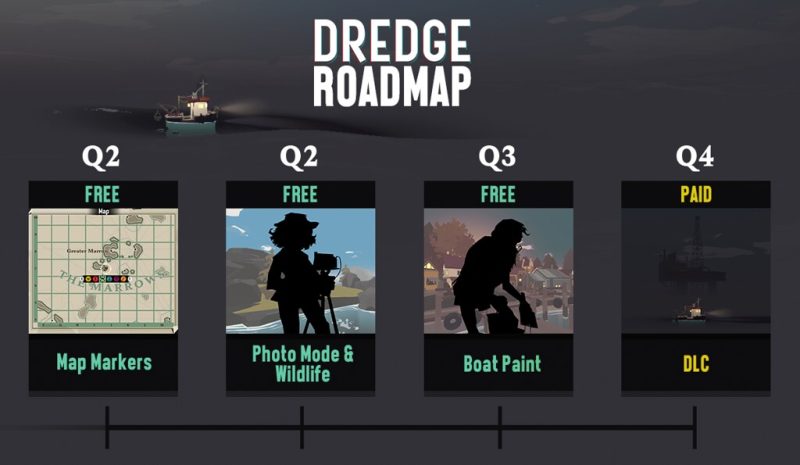 The third update will bring boat customizations in the way of being able to re-paint your boat and fly new flags. All three of these previous updates will be free, though the final and fourth update listed in the roadmap will be paid.
This DLC is described as "entirely optional" by producer at Black Salt Games Nadia Thorne in a new PlayStation Blog post on the roadmap, and will be ready sometime in Black Salt Game's Q4.
It deals with Ironhaven Corporation, and its endeavours to establish "an innovative drilling operation in the area to revitalize the towns and populations, but their ultimate goal is unknown."
Unsurprisingly it seems this final paid DLC will remain shrouded in mystery until players have it in their own hands – though it would be a mistake to expect anything less for Dredge.
Source – [PlayStation Blog]