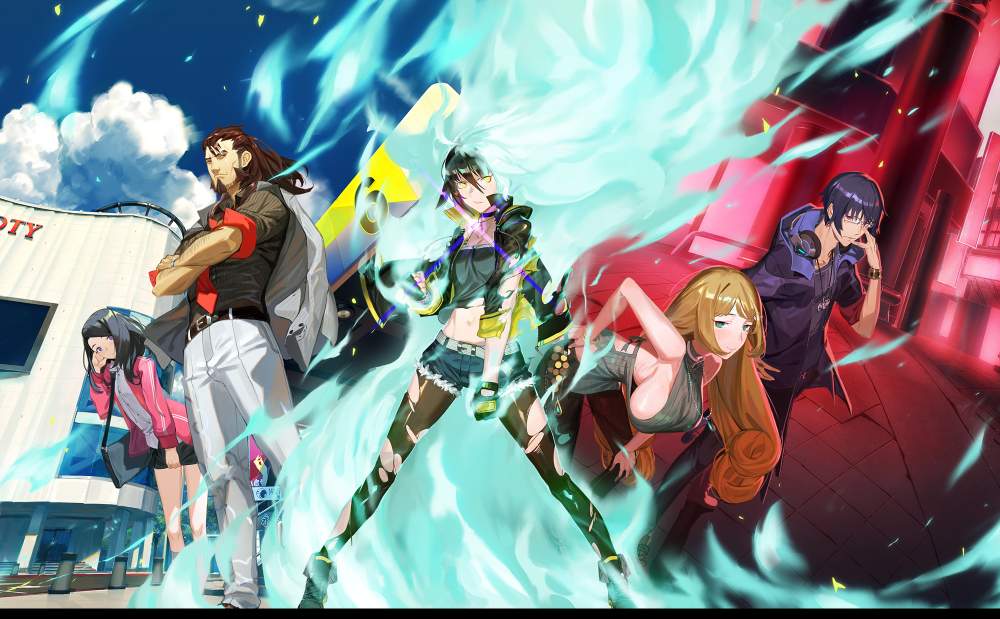 The Dusk Diver PS4 release was announced today and was accompanied by a very tasty trailer. Developed by JFI Games and published by PQube this interesting title is looking to launch this Autumn. Dusk Diver launched on Steam in March this year, albeit in early access and has received some very positive reviews so far.
Here is the trailer for you to feast upon:
Dusk Diver PS4 Release Details
There are not too many details about the game floating around the internet but we did get the following from its Steam page profile.
Based in the famous Taiwanese Tourist spot of Ximending, Dusk Diver is an anime-touched action game that allows players to create their own immersive combos and throw themselves into some amazing demon-slaying action. You play an ordinary schoolgirl, Yang Yumo and must protect Ximending from an oncoming invasion of massive proportions.
The game consists of two dimensions which are both explorable, the surface world and the inner world are full of mysteries and monsters alike. Players can explore the realistic streets of Ximending and its deep storylines, feast on local cuisine to boost your attributes and engage in demon slaying missions.
Combat seems to be par for the course in games like this, attack combinations, numerous skills and summoning all combine into a deep battle system for players to get their teeth stuck into. You can use light attacks and heavy attacks and chain various combat styles together.
Use your guardian summons, cast their ultimate abilities and eliminate your foes in breathtaking style. However, using your various guardian's traits correctly when summoning them can be the difference between winning and losing in battle.
An Authentic Experience
The developers have worked with various local merchants to make Ximending as authentic as possible. They have recreated the streets and shops, therefore making the experience as close to the real thing as they can.
The game also features Japanese and Taiwanese dubbing. Swap the dub freely at any point in the game to get the real authentic experience and enjoy the game's audio in your preferred style.
What do you think of Dusk Diver? Will it be something you spend your hard earned cash on?
Battle into the comments below.