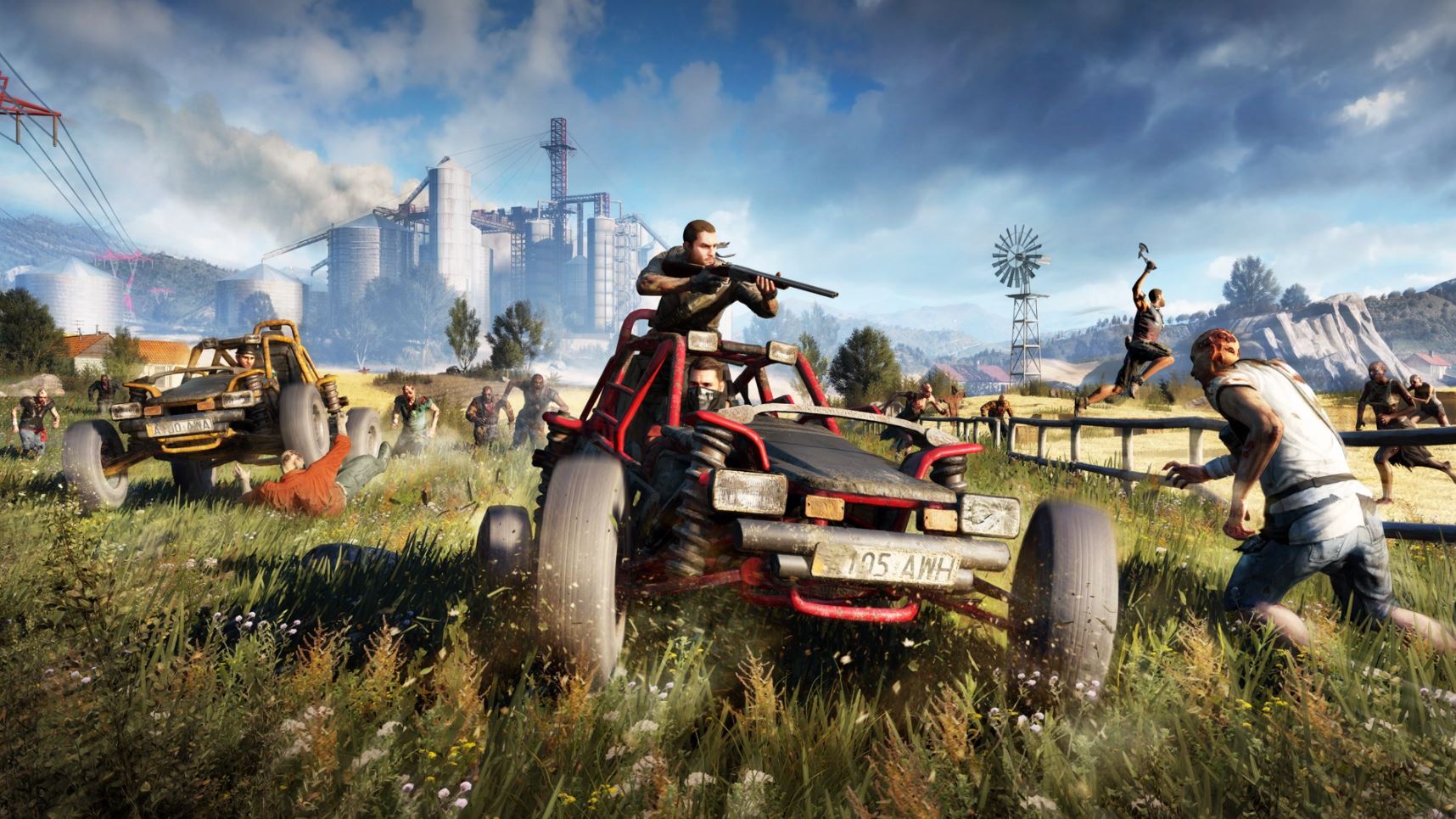 Update 27/05/21 20:10 – This edition of the game, with all the content listed below is now available on the PlayStation Store for you to purchase.
Original Story – You know we are all waiting for Dying Light 2? Well, while you wait you will be able to pick up the Dying Light Platinum Edition, which has leaked on the Microsoft Store.
The page, which has now been taken down, listed a whole bunch of DLC which will be included with this new release, with the full list of features and DLC are as follows:
Dying Light – the full award-winning game.
Dying Light: The Following – a huge expansion complete with a new story, vast original map, and a customizable buggy to drive.
Dying Light: Bozak Horde – a challenging game mode with its own side story.
Cuisine & Cargo – two additional quarantine zones.
Ultimate Survivor Bundle – exclusive weapons and outfits.
Crash Test Skin Pack – a madcap cosmetic pack.
Hellraid – a new game mode in a dark-fantasy setting.
A large collection of skins and weapons that will make slaughtering zombies even more fun:
5th Anniversary Bundle
Harran Ranger Bundle
Gun Psycho Bundle
Volatile Hunter Bundle
White Death Bundle
Vintage Gunslinger Bundle
Rais Elite Bundle
Godfather Bundle
Harran Inmate Bundle
Retrowave Bundle
SHU Warrior Bundle
Volkan Combat Armor Bundle
Classified Operation Bundle
Viking: Raiders of Harran Bundle
Harran Tactical Unit Bundle
Unfortunately, it doesn't look like there is anything else that comes with it and this edition is effectively the same as the Anniversary Edition which is currently available. Maybe there are some PS5 features or a technical update arriving on the same day, but we wouldn't hold out hope.
As we inch eerily closer to E3 we are hoping to hear more about Dying Light 2 soon, especially as the developer has just hired a number of new people to help finish development.
Dying Light is available now on PS4 and is playable on PS5 via backwards compatibility.
Source – [Microsoft Store via ResetEra]