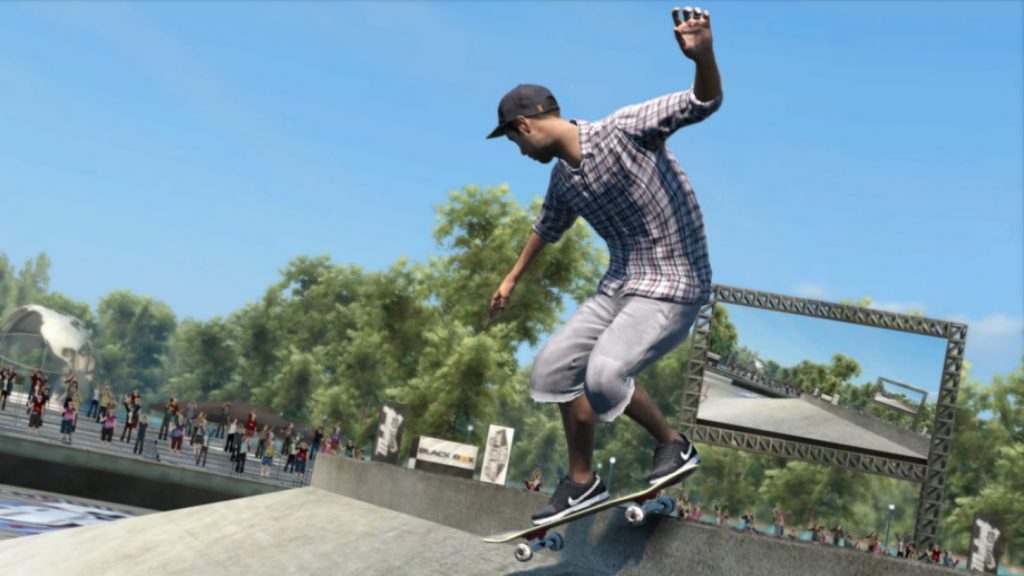 To the complete disappointment of Skate fans around the world, EA has once again dropped the trademark for the much-loved skateboarding franchise. Over the last few years, fans have berated and pleaded with the company to make a follow up to the ever-popular Skate 3, but unfortunately, it seems to have fallen on deaf ears.
Skate 4 No More?
According to Gamesradar, EA did re-file for its ownership of the IP last February giving fans hope of a long-awaited sequel. Sadly, this registration was quietly abandoned in August.
There is however a little glimmer of hope for all the kick-flipping Skate fans out there. Another trademark for Skate has been spotted on Justia, which was filed back in June and will be active for the next decade.
While this might give fans reason to hold out hope for a franchise revival, it's simply possible that EA may not need both patents active at the same time. We are not holding our breath for a Skate revival anytime soon, even though we'd love for it to happen at some point.
Olli Elsewhere
If you are clamouring for a skateboarding title there are a few out there that may scratch your four-wheeled itch. The Olli-Olli series for example is a fantastic and extremely addictive skating title, and both the original and OlliOlli2 can be picked up for a relatively cheap price to boot. We wouldn't bother with the recent Tony Hawk game though, as it was a complete mess.
Related content – OlliOlli2 Review
There has also been a lot of talk about Session, a very Skate-like title that we have high hopes for. Hopefully, Session will come to the PlayStation 4 or even the PlayStation 5 and will quell the need for Skate 4, if only for a little while.
Did you play Skate? How do you feel about EA dropping its trademark? Let us know in the comments below.