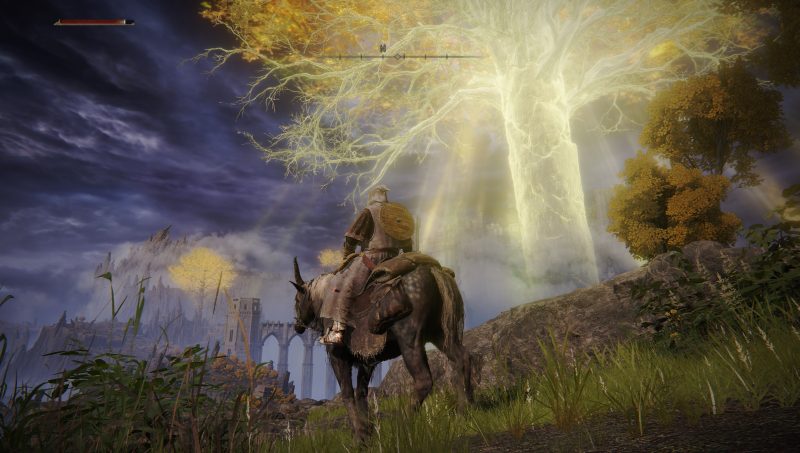 It seems that Elden Ring does actually have a pause button.
FromSoftware games have a lot of quirks and kinks to them that have been in every game since Demon's Souls, and are in some ways, part of the overall Soulslike genre.
One of those things, for better or worse, is not being able to pause. While Sekiro: Shadows Die Twice did have a standard pause button, it remains the outlier.
Except now with Elden Ring. You can pause the game, by entering the "Menu Explanation" screen. You get to this by entering your menu, then into your equipment menu, pressing the "Help" button, and selecting Menu Explanation.
While in this screen, the whole game pauses, though audio continues. For players on PS5 (and presumably the same on PS4), the "Help" button is just a simple press on the touchpad.
You can see Twitter user IronPineapple_ showcasing the pause button with a group of enemies here:
It's not the easiest way to pause the game, and exiting that screen still requires you to exit out of the menu before returning to proper gameplay. So it's not really the most advisable thing if you're in the middle of say a boss fight.
But at least now if you want to leave your character for a minute while you take a lavatory break or get some water, you know you can.
At least until FromSoftware patch it out, if they're so inclined.