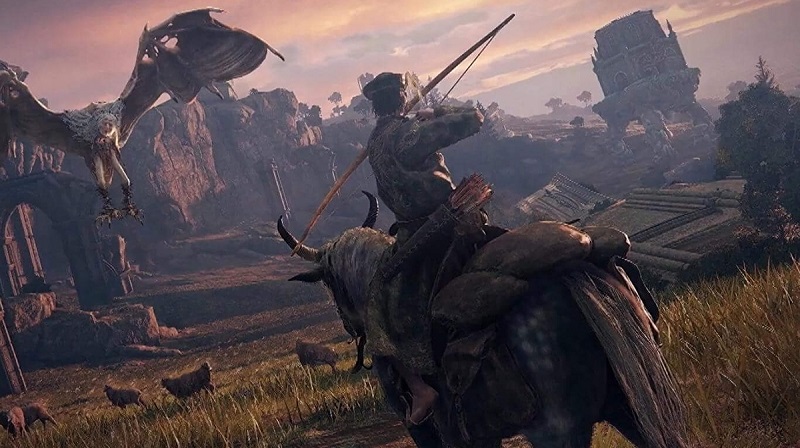 After a long drought of hearing absolutely nothing, we're finally learning more about Elden Ring, like how it'll feature two graphics modes – a performance mode and a graphics mode, with the graphics mode said to hit up to 4K and the performance mode targeting 60 FPS.
The news doesn't come directly from FromSoftware, but rather looks like it was leaked through a the description for the Elden Ring Premium Collector's Edition on the GameStop website.
It reads: "Using the power of new generation of consoles, PlayStation 5, will allow players to personalize their experience by choosing between GRAPHIC MODE to enhance the game's visuals (up to 4K) or PERFORMANCE MODE for a higher frame rate (up to 60FPS)."
In other Elden Ring news, developer FromSoftware released the most gameplay we've yet to see, showcasing more boss fights, elements of the open world gameplay, a first look at the map and some explanation as to what different aspects of the world are called.
Source – [Gamestop]