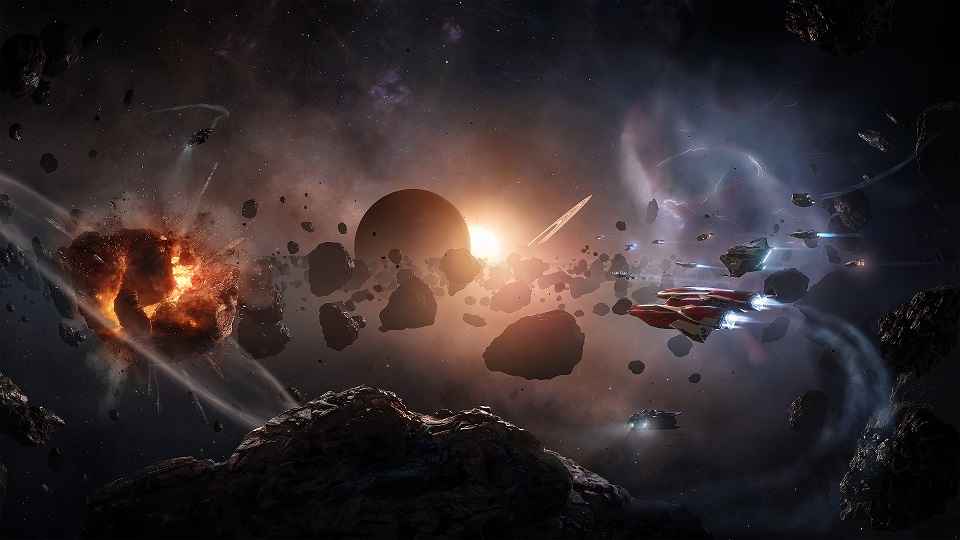 The upcoming Elite Dangerous: Beyond – Chapter 4 update will release on the 11th December on PS4, Xbox One, and PC, Frontier Developments has revealed.
Described as both the biggest Elite Dangerous update of 2018 and a fitting conclusion to the Beyond series of expansions, Chapter 4 swells the already enormous space exploration sim with an array of new, and completely free, content.
New Discovery System Headlines Elite Dangerous: Beyond – Chapter 4 Update
Headlining the update is a new Analysis Mode, which Frontier describes as a game-changing way to explore the galaxy.
After an initial scan of the system, players will be able to tune their scanners to find stellar bodies and other phenomena.

Not only is this new system a more realistic, satisfying and engaging exploration experience, [it] also provides players with the freedom to make more informed decisions on where to look next, and be ultimately better rewarded for time spent exploring.
In addition, players will be able to arc probes onto planets or ring systems in order to map them and locate points of interest.
Mining, Squadrons, and More
Mining has also received some attention in the Chapter 4 update, with new tools and improved mechanics enabling players to locate high concentrations of minerals in ring systems and individual asteroids.
While Squadrons provides an all-new way for like-minded Commanders to unite and combine forces. Whether that's to support the faction of their choice, take part in community events, or compete against others in Elite Dangerous' weekly leaderboards.
Brand-new communication tools, which include additional in-game chat channels, will be implemented to help facilitate the Squadrons system.
Lastly, Chapter 4 introduces two new ships, a handful of cockpit interface changes, numerous visual improvements, a new lighting engine, and various background simulation updates.
Elite Dangerous, which received an 8.5/10 in the PSU review, is currently available for just £19.99/$29.99 on the PlayStation Store.