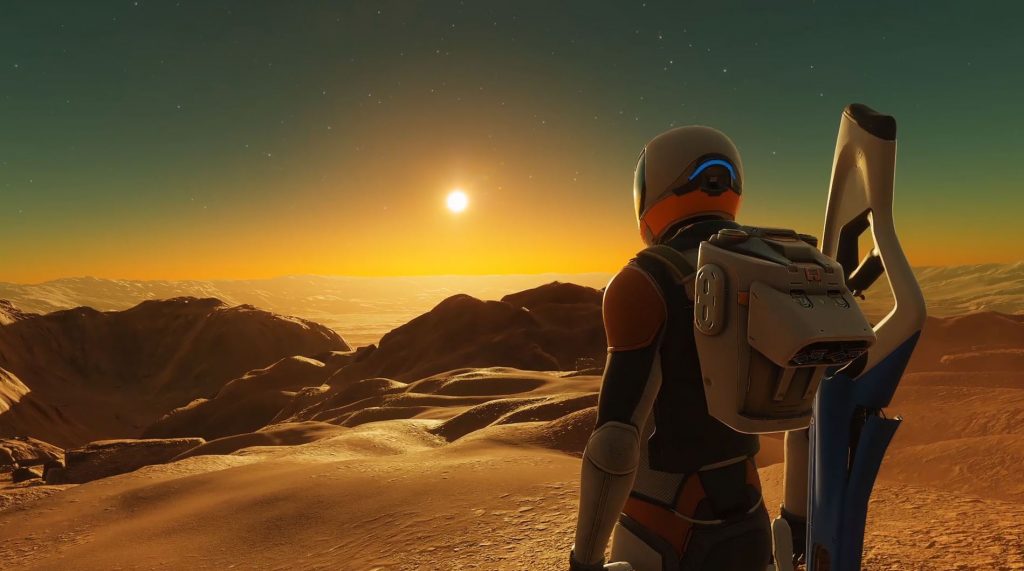 The first in a new series of Elite Dangerous: Odyssey Dev Diaries has been released by Frontier, with it detailing the planets you will get to explore when you first step out of your ship in 2021.
The dev diary discusses what it was like to create the environments you will now get to explore on foot. The on-foot exploration includes keeping track of surface pressure, volcanism, atmospheric composition, and other geological agents, which will all go into making each planet unique and distinctive.
You can find more about creating these environments in the 'One Giant Leap' Dev Diary for Elite Dangerous: Odyssey on PS4 below:
Elite Dangerous: Odyssey was revealed earlier this year and many of the planetary exploration features in the expansion have been long requested by fans of the game. You can rewatch the reveal trailer for the expansion here.
Elite Dangerous: Odyssey is set to release for PS4 in early 2021.